Facepunch Studios have added a Neon Storage Box skin collection as a flashy way to organize your loot in Rust. Many groups have previously used small signs to indicate where to store their loot, but these new skins make life far easier for groups that keep items organized.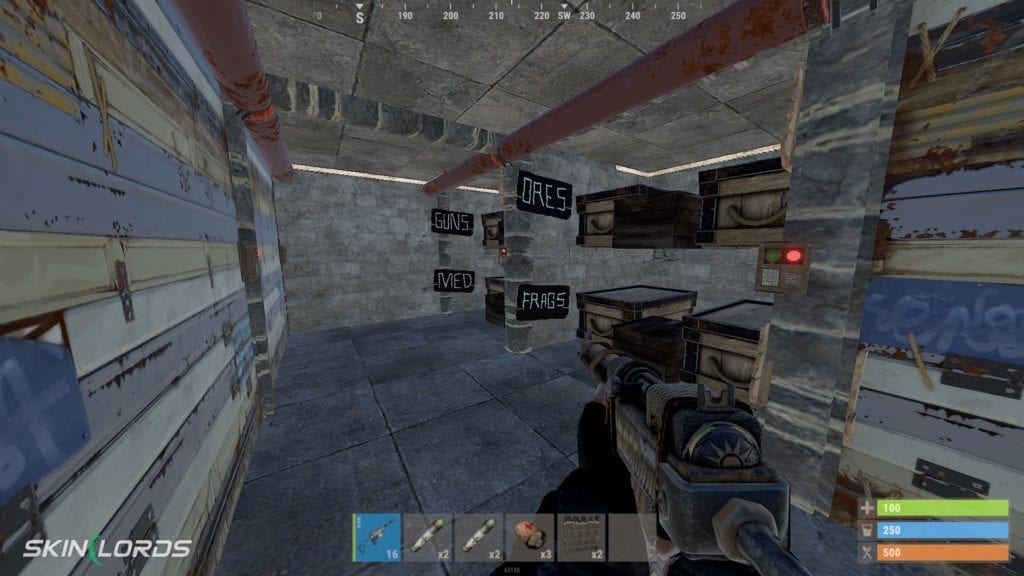 How Rust Item Investing Works
The game Rust has an in-game item store with a unique selection of items for sale for a short amount of time. The skin is created by players purchasing the item through the item store, and the number of items in existence will depend on the number of items purchased through the sale.
Skins can also be unboxed using weapon crates, but these are rarely opened since it is challenging to profit from opening them. All of this means, if a Rust skin has more demand in the future, then the price should be higher in the future.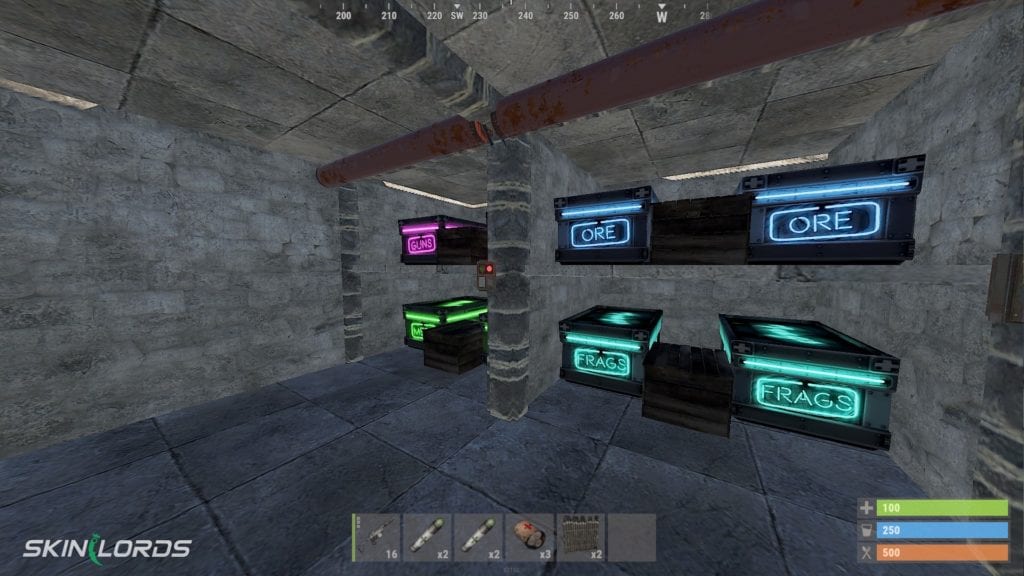 Are Neon Storage Boxes a Safe Investment
The neon storage collection stands out as a skin collection that most players will want to own. The collection was not sold at once so there is an uneven amount of skins in circulation within the collection. The Neon Boom Storage skin currently has the lowest number of items for sale on the Steam Community Market.
As of the time of writing, all skins within the neon storage collection have since sold for more after their original sale on the Rust item store.
Which Skins Are Strong Buys
Given each skin's current supply and use cases within the neon storage box collection, we selected the best boxes to buy as the Neon Ore Storage, Neon Scrap Storage, and Neon Meds Storage. These skins have the best use cases from the whole collection and a smaller supply than potential demand.
It is important to remember that these neat storage boxes are digital storage containers inside a game, so there is always an underlying risk in skin investing. Listed below are each recommended item's sale price on the day of writing this article, (June 16, 2021).
Every investment involves an unpredictable amount of risk. SkinLords writers' are not financial advisers and do not claim to be financial advisers. Conduct your own research before making any decision.