Having been on sale for a remarkable 103 days, priced at just $0.25 each, the BLAST.tv Paris 2023 sticker capsules have now been removed from the Counter-Strike 2 store page. This might suggest a new trend for the future Counter-Strike 2 major tournament sticker sales. However, it's important to note that this sticker sale has set a new record as the longest one to date, disappointing those who invested early on.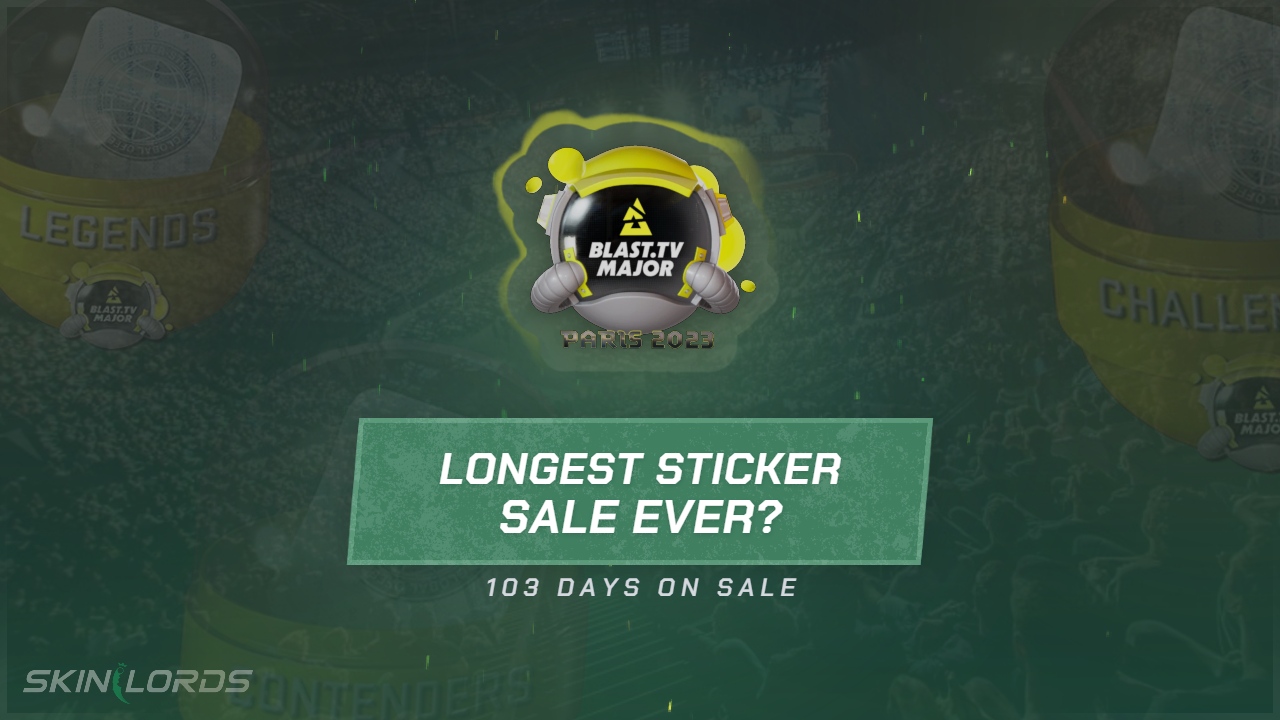 The transition from CS:GO to CS2 marked a major milestone for the Counter-Strike community, and the official release of the new game generated a lot of excitement. However, a big surprise was the continued availability of the 2023 Paris Major sticker capsules for sale. Considering that the Paris Major was supposed to be the grand finale of CS:GO majors, it seemed logical to end the sale along with the conclusion of Counter-Strike: Global Offensive.
In a time when case prices have reached new heights, the $0.25 Paris 2023 sticker capsules have become a great option for players seeking to satisfy their case-opening cravings without straining their wallets. The sheer abundance of Paris 2023 stickers is mind-boggling. As of October 2023, nearly three million default mil-spec Sticker | BLAST.tv | Paris 2023 are listed for sale on the Steam Community Market.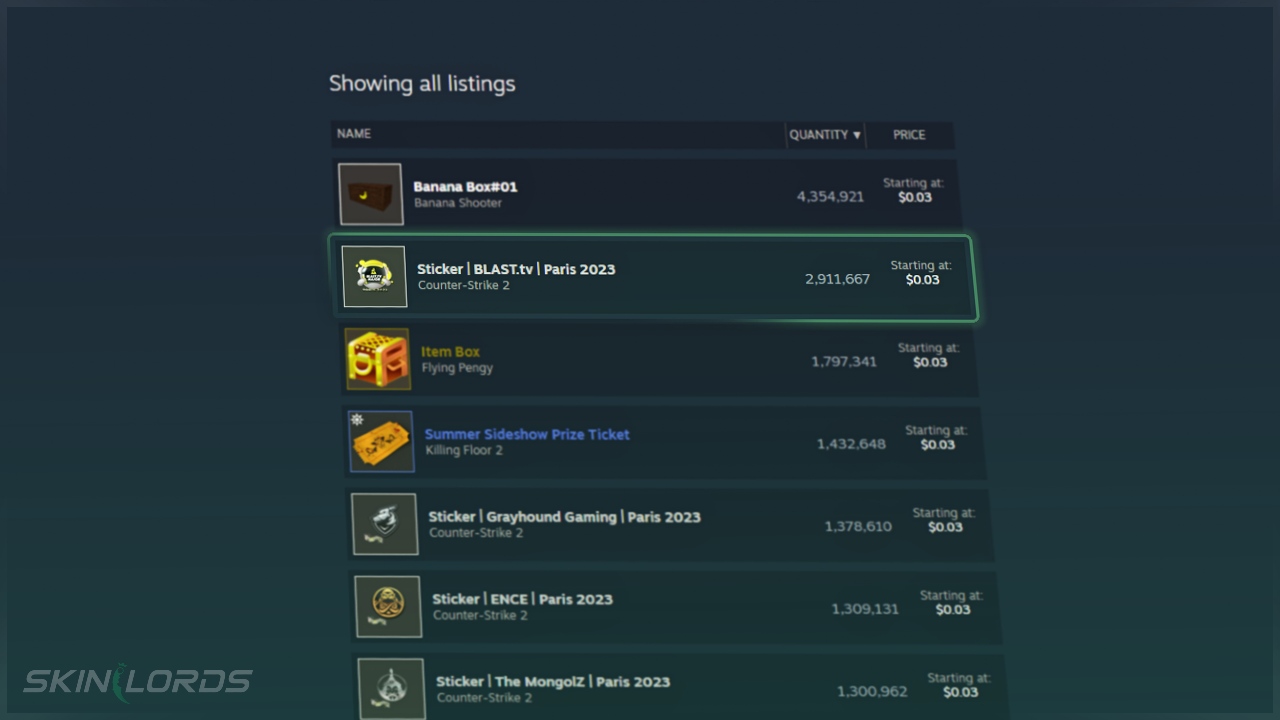 Moreover, this sticker item has claimed the number one spot on the Steam Community Market in terms of units listed for sale, excluding an item from a lesser-known indie game, "Banana Shooter." Remarkably, despite the market being flooded with hundreds of thousands of capsules, the Paris 2023 tournament sticker capsules have proven their worth by significantly increasing in value since the sale's conclusion.