Following the Counter-Strike 2 beta release, skin and sticker prices in CS:GO have surged to unprecedented levels. Let's explore how this started and highlight some of the most impacted items.
Counter-Strike 2 is finally here
CS:GO skins have long been some of the most expensive video game items to trade for real-world currency. On March 22nd, 2023, Valve unveiled Counter-Strike 2, a complete overhaul of CS:GO that includes an improved game engine, revamped smoke grenades, and most significantly, the ability to use all existing skins in the new game.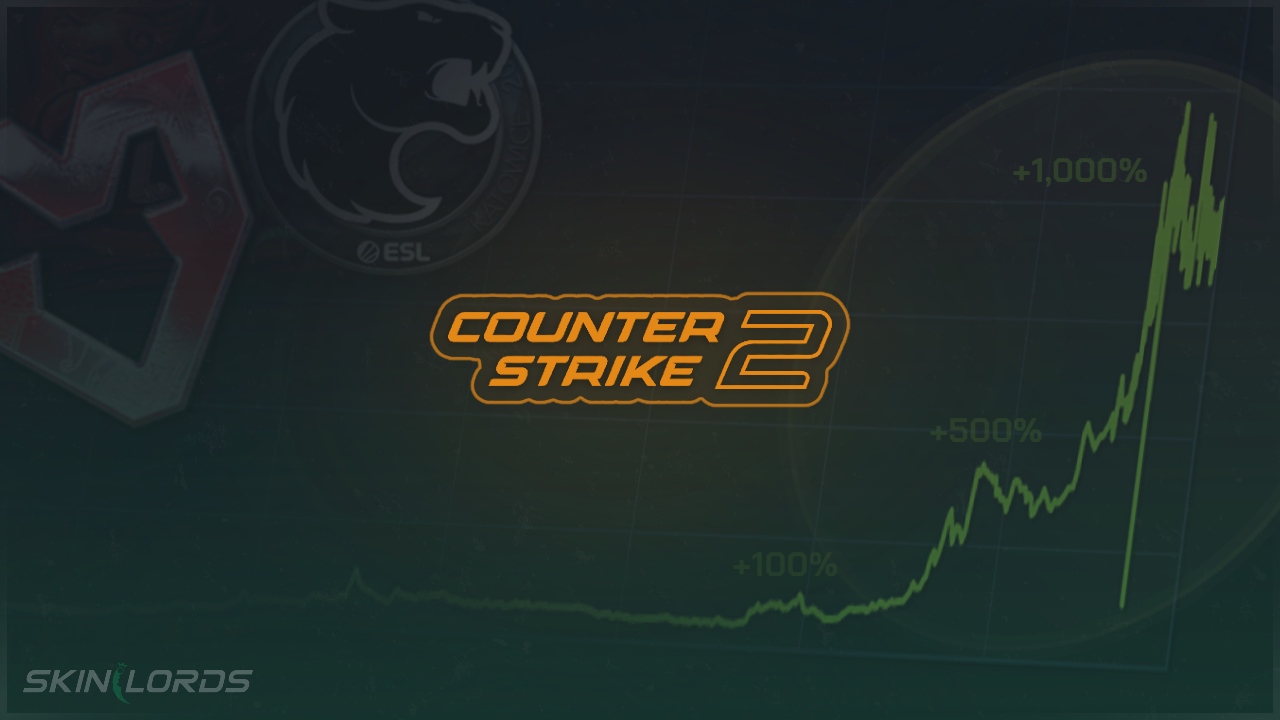 Why have skin prices increased
Many players had been concerned that releasing a sequel to the Counter-Strike franchise would devalue their skins, potentially crushing the multi-billion dollar industry built around in-game items. However, the decision to retain the same skins in the new game eased the community's concerns and caused prices to soar.
The transition from CS:GO to CS2 has impacted the concurrent player base and is expected to attract more users to the game, further boosting demand for skins. As a result, investors have been quick to buy up skins in anticipation that new and returning players will want to purchase a skin loadout, contributing to the current all-time high prices of skins.
Notable skin price increases
There have been several items that experienced a significant price surge following the announcement of CS2. One such item is the Katowice 2019 Stickers, which saw their value skyrocket by nearly tenfold in some cases. Another example is the AUG | Carved Jade, a weapon skin that surged from roughly $7 in mid-March to an average of $28, marking a 400% increase within a month.
In 2020, the RMR capsules and stickers were very popular among investors, with tournament sticker capsules sold for just $0.25 each by Valve. However, the community invested excessively in these stickers, resulting in oversupply and minimal demand, causing the prices to decline. Nonetheless, the announcement of CS2 has saved RMR 2020 investors, with the cost of a capsule rising from $0.15 to a high of $0.40.
Join daily skin giveaways on our Twitter!
In conclusion, the release of Counter-Strike 2 has generated significant hype for the game, resulting in a surge in player numbers and, as we have seen, skin prices.