The Reptile Hunter armor set in Rust is a cool green gear set that resembles a walking lizard. People love its look, and the Metal Chestplate and Facemask from this set have become quite valuable since they were added to the Rust item store before the other pieces. Although it's missing boots and glove skins, we've found the perfect alternative that goes well with it.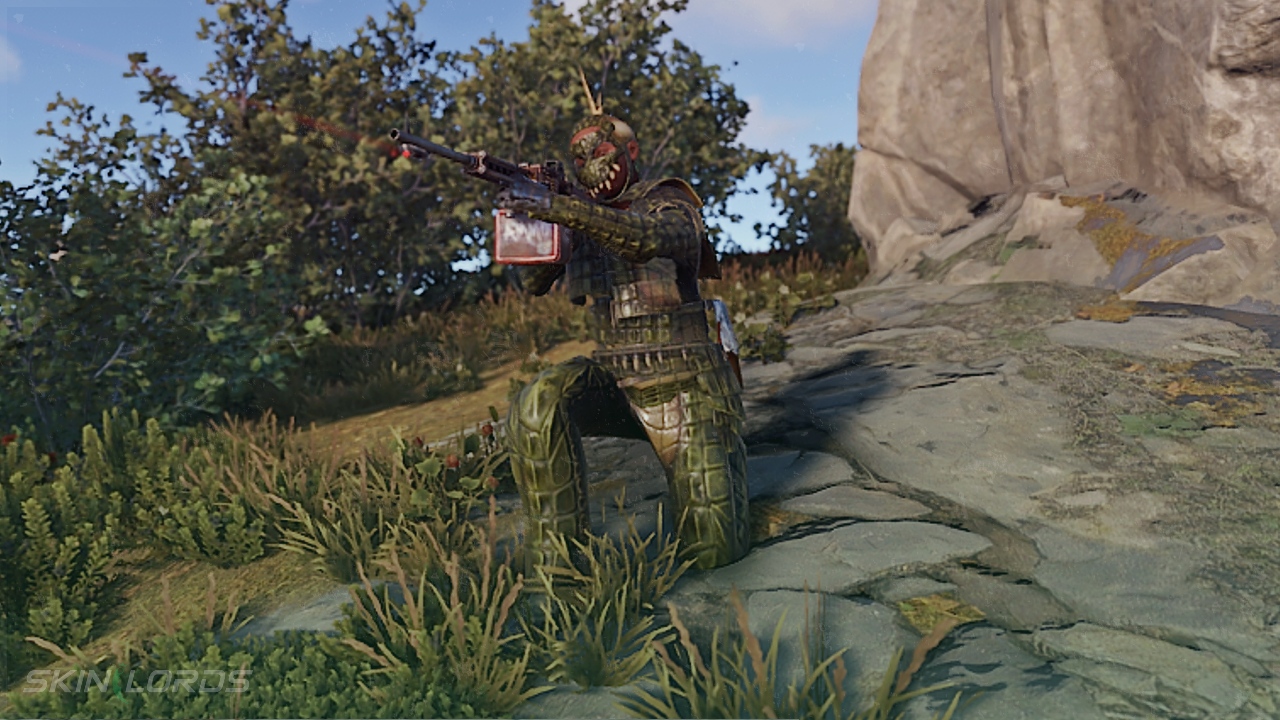 We recommend purchasing skins through SkinPort, where items commonly are discounted at fifteen to thirty percent of the Steam market price.
Reptile Hunter Helmet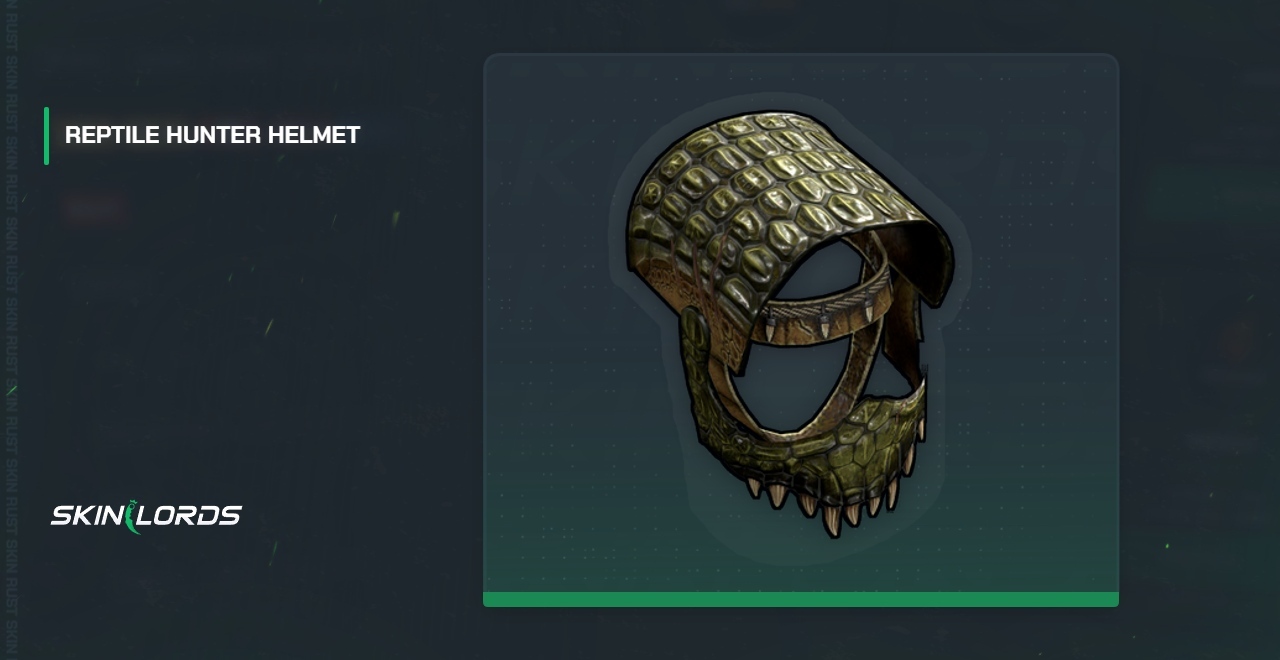 Reptile Hunter Hoodie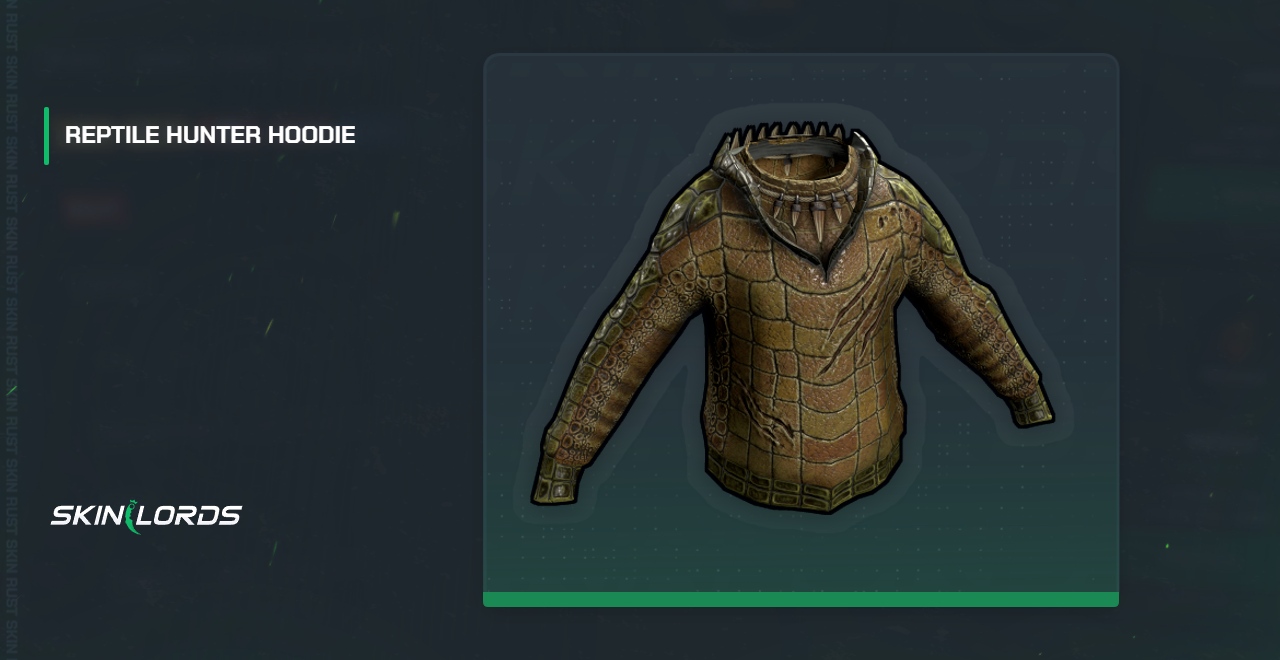 Reptile Hunter Facemask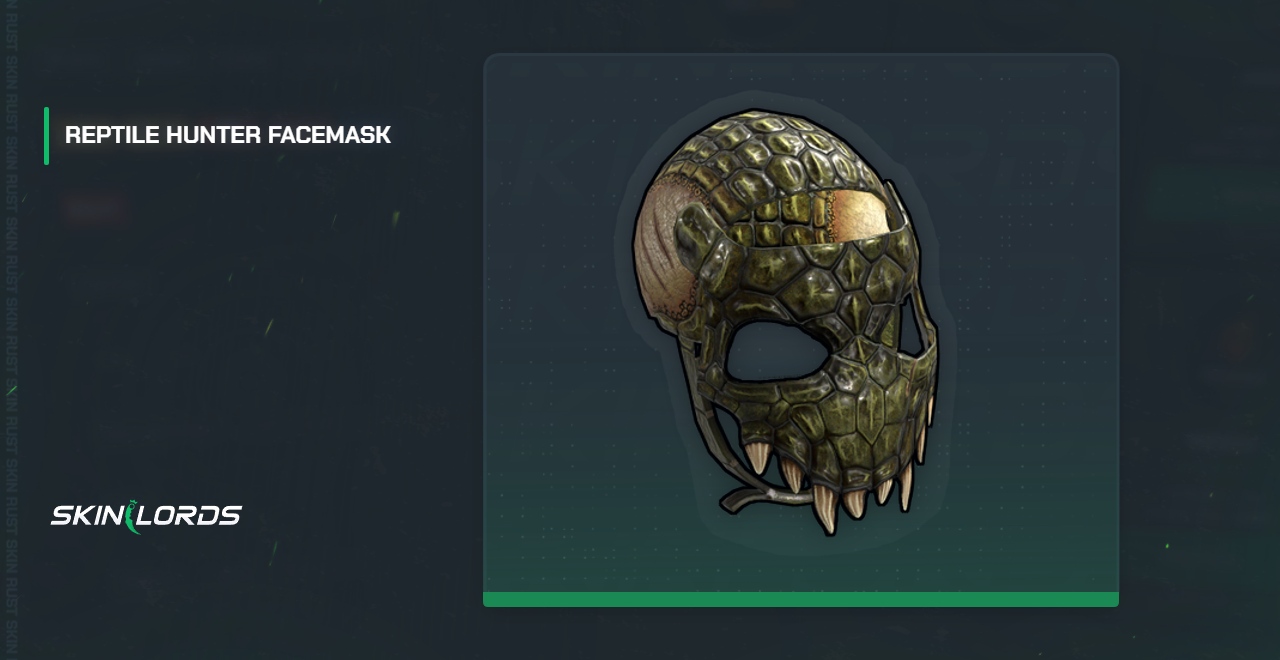 Green Jacket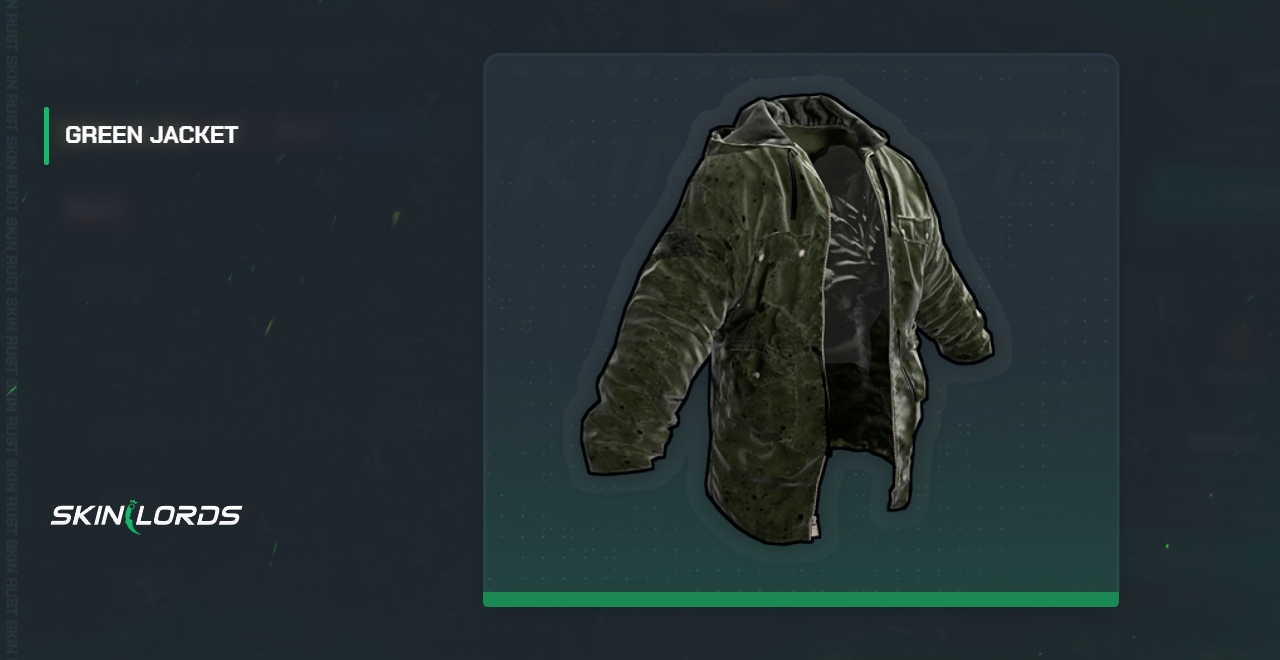 Reptile Hunter Vest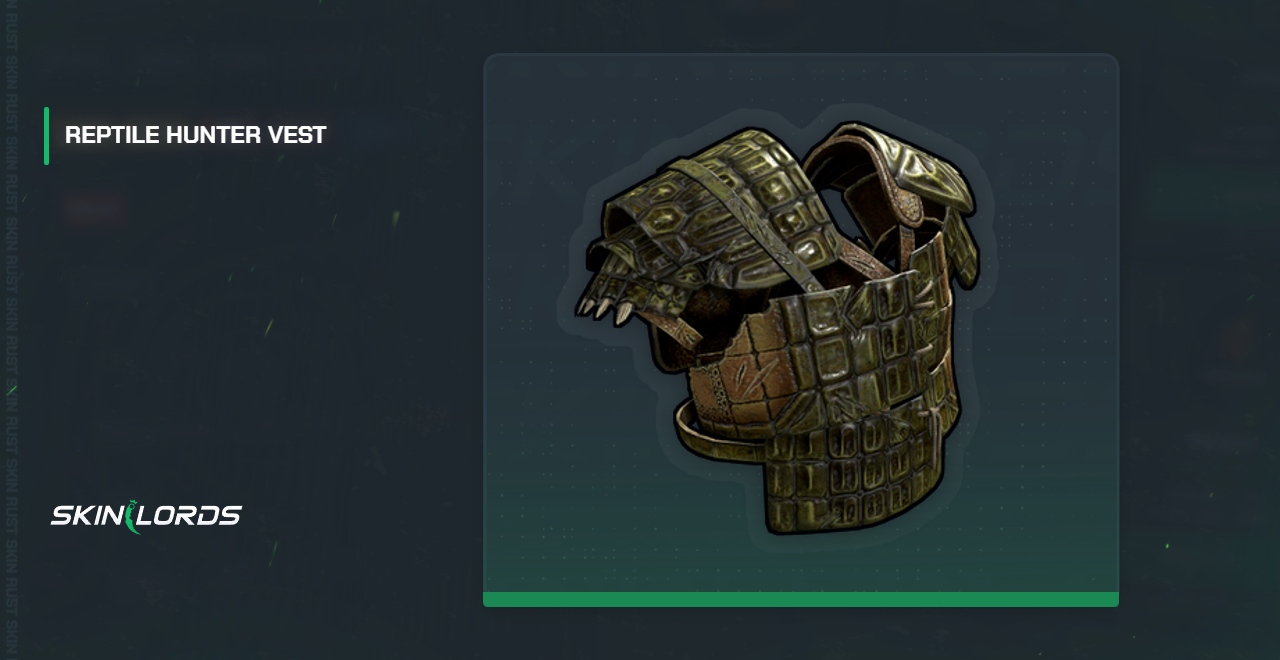 Reptile Hunter Pants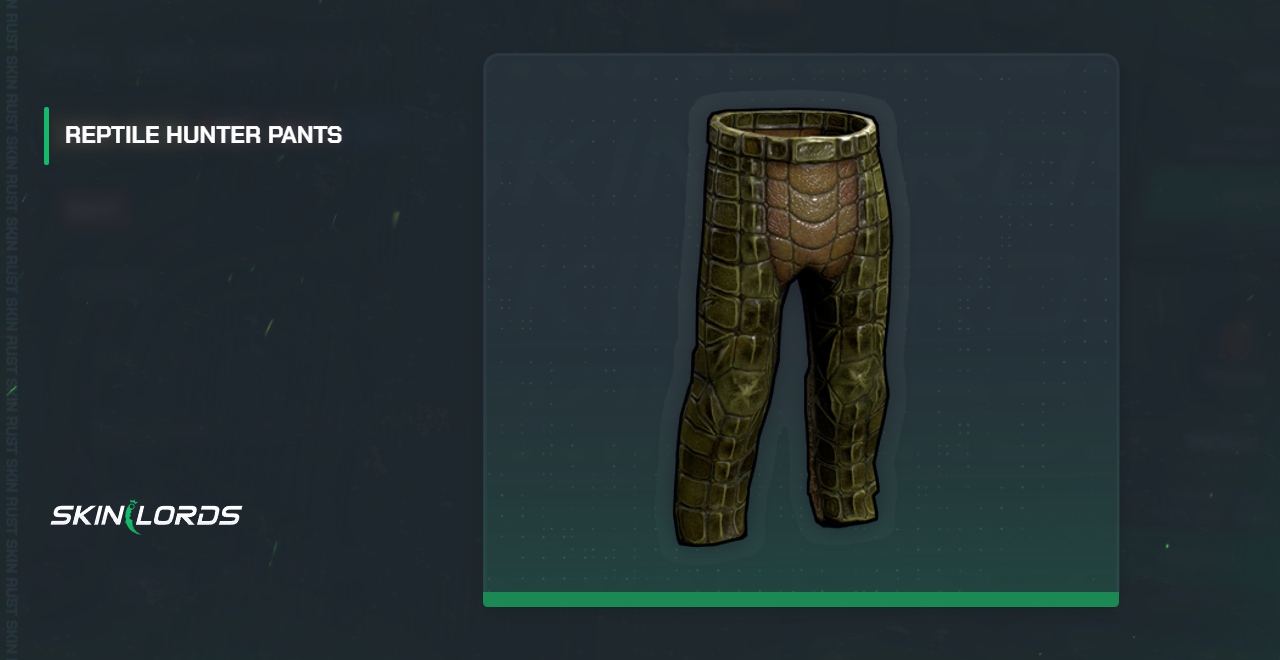 Loot Leader Gloves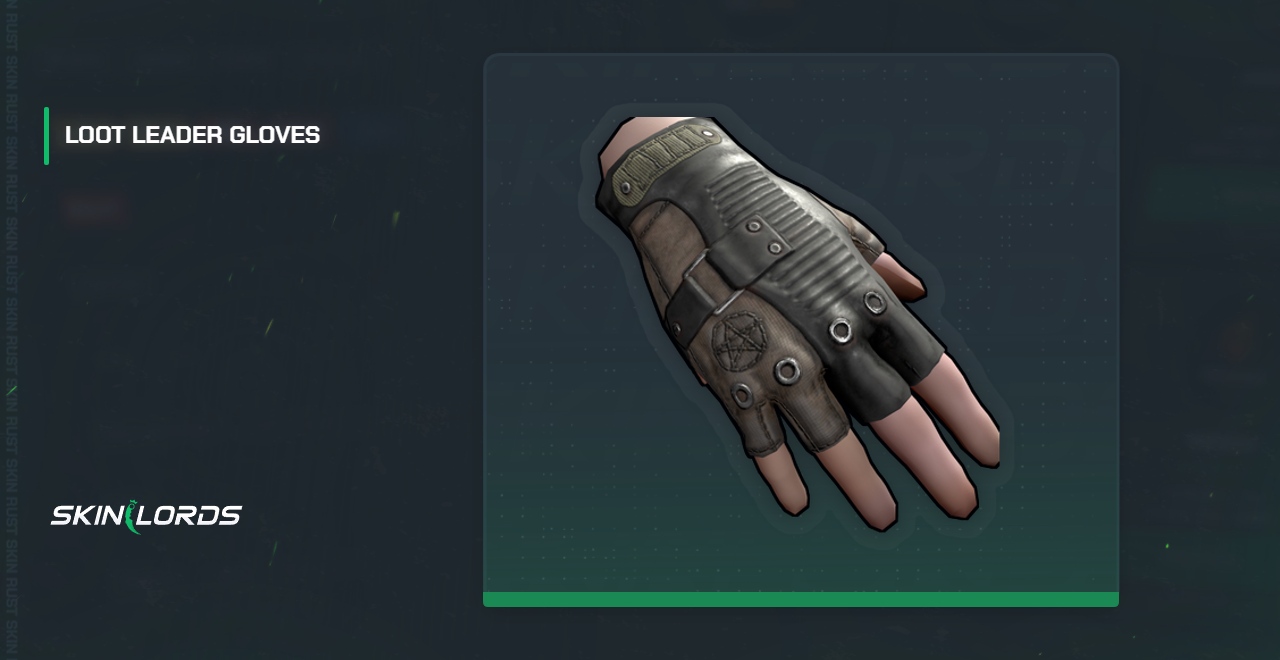 Wasteland Hunter Boots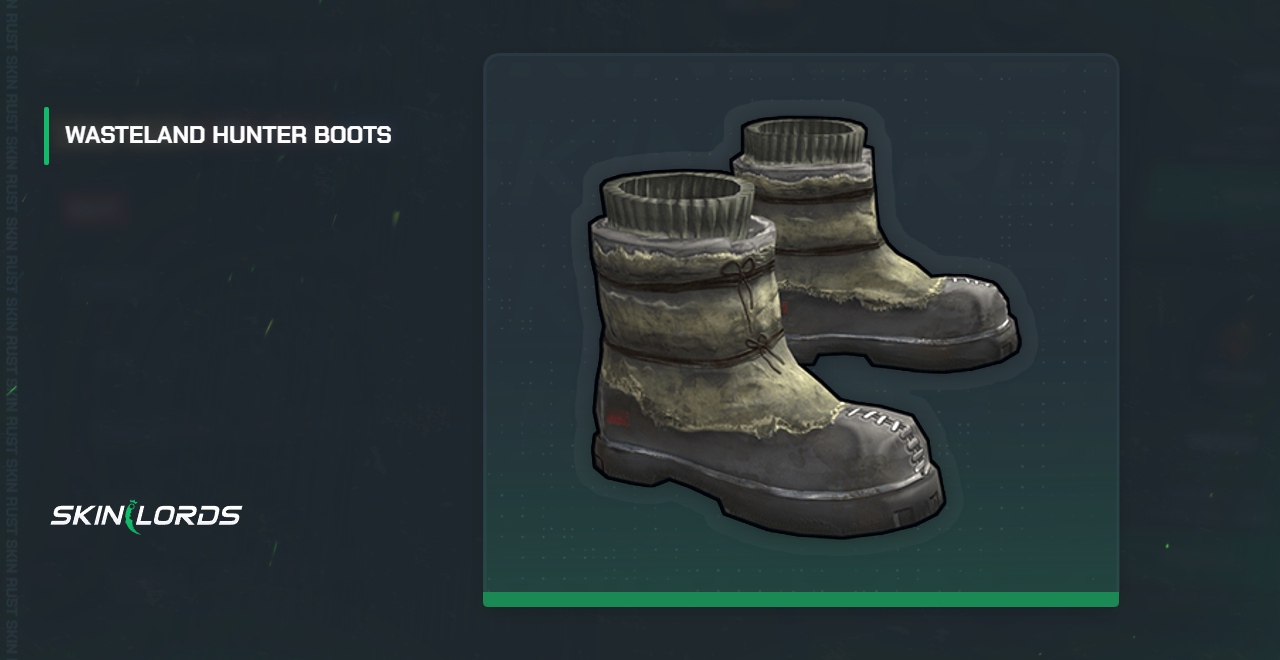 Reptile Hunter Chestplate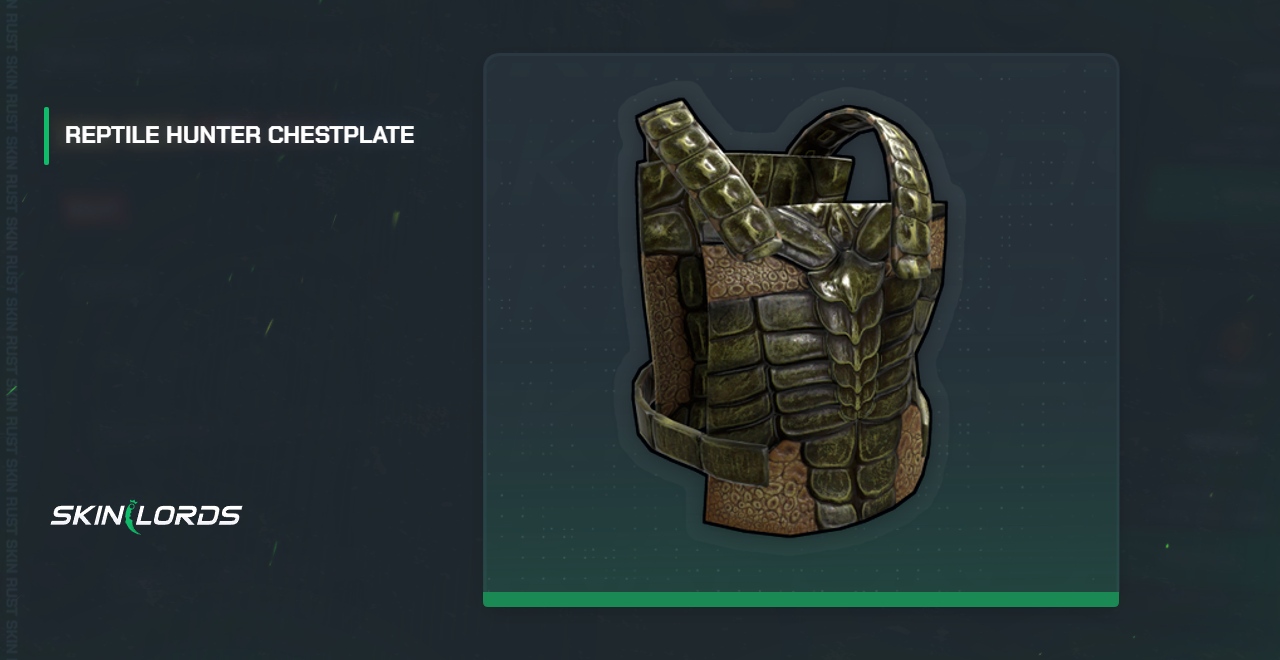 Reptile Hunter Kilt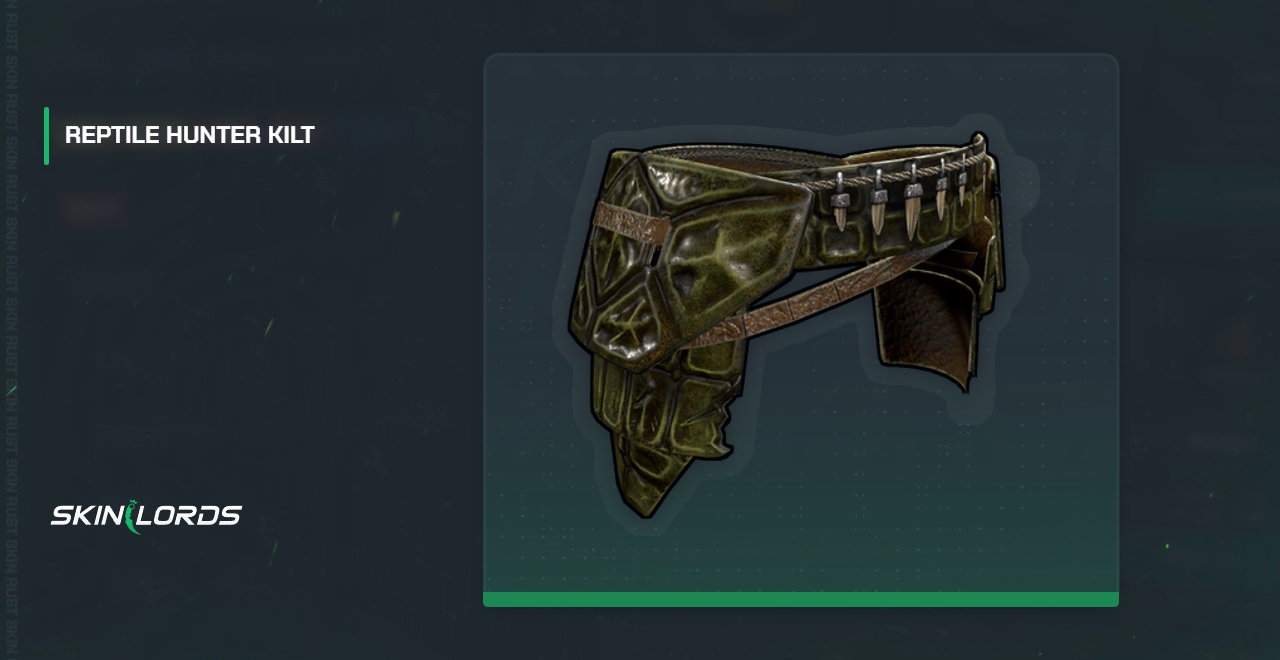 Hardsuit Roadsign Gloves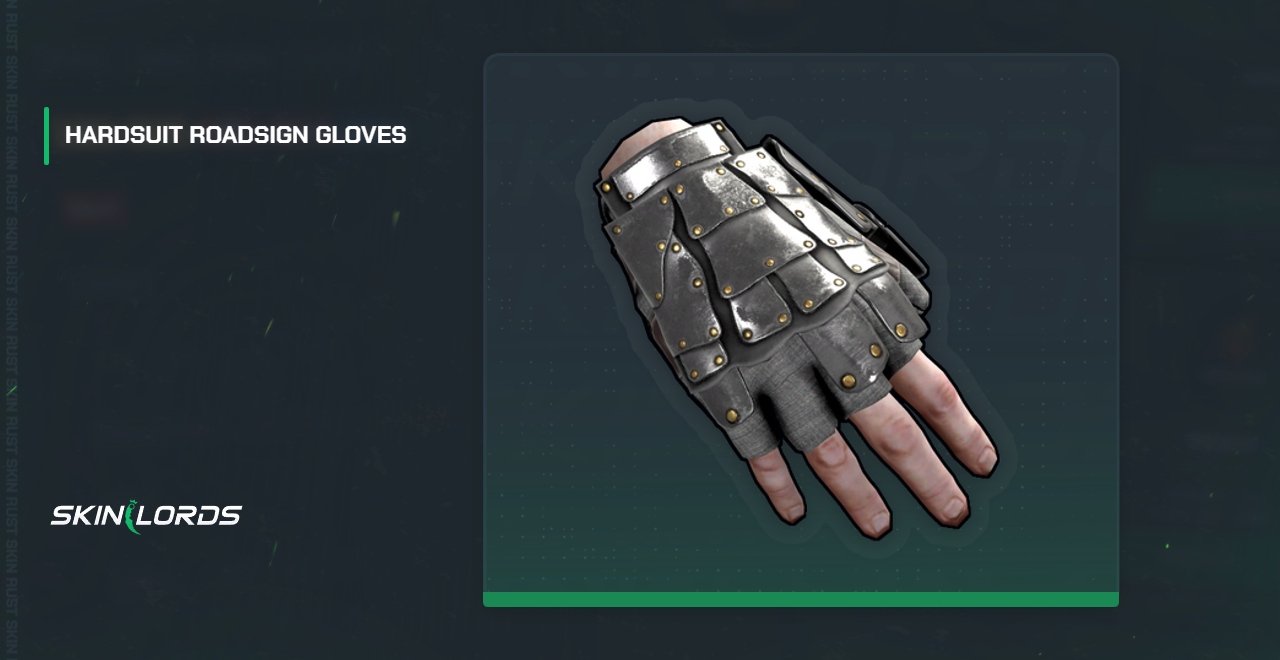 Forest Camo Bandana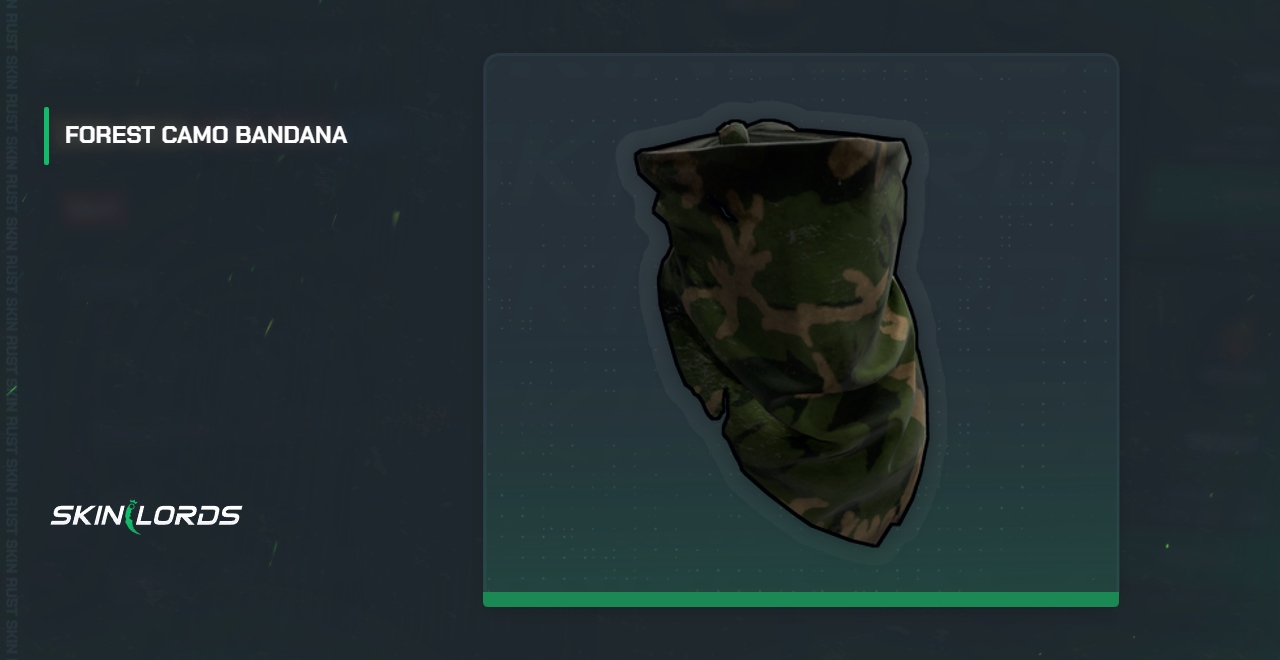 We hope our Rust guide on the Reptile Hunter skin gear set was helpful. If we missed any important alternative skins or if you have any opinions to share about this armor set, please leave a comment.
Join daily skin giveaways on our Twitter!