Unlike many other gaming platforms, steam tracks and shows your game ownership, playtime hours, and recent activity. While most gamers appreciate this, others value their privacy and want to turn it off.
In this quick guide, we'll walk you through changing your hour and game ownership visibility on Steam to either public, for friends only, or completely private.
Follow the Steps Below
Visit your Steam profile and click 'Edit Profile' in the upper-right corner
Simply click 'Privacy Settings' on the left side
Locate 'Game Details' near the bottom of the list

Choose the setting you want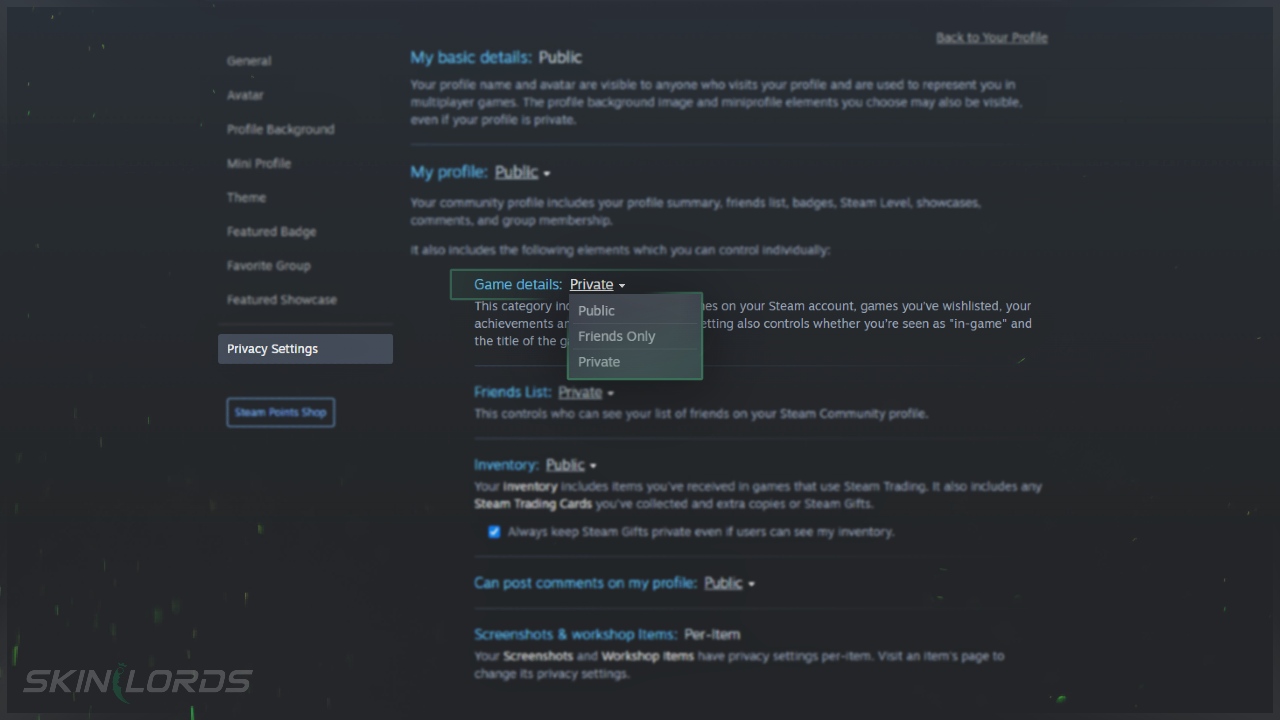 We hope our guide on adjusting your Steam gameplay hour and game ownership privacy has been helpful. If you run into any issues, please don't hesitate to leave a comment.