There are many reasons to keep your Steam game items private from other players. You can do this by making your inventory visible only to friends or keeping it completely private. But to use features like the Steam Trade URL, you must make your inventory public. In this brief guide, we'll explain how to adjust your Steam inventory visibility.
Follow the Steps Below
Visit your Steam profile and click 'Edit Profile' in the upper-right corner
Simply click 'Privacy Settings' on the left side
Locate 'Inventory' under 'My Profile'

Choose the setting you want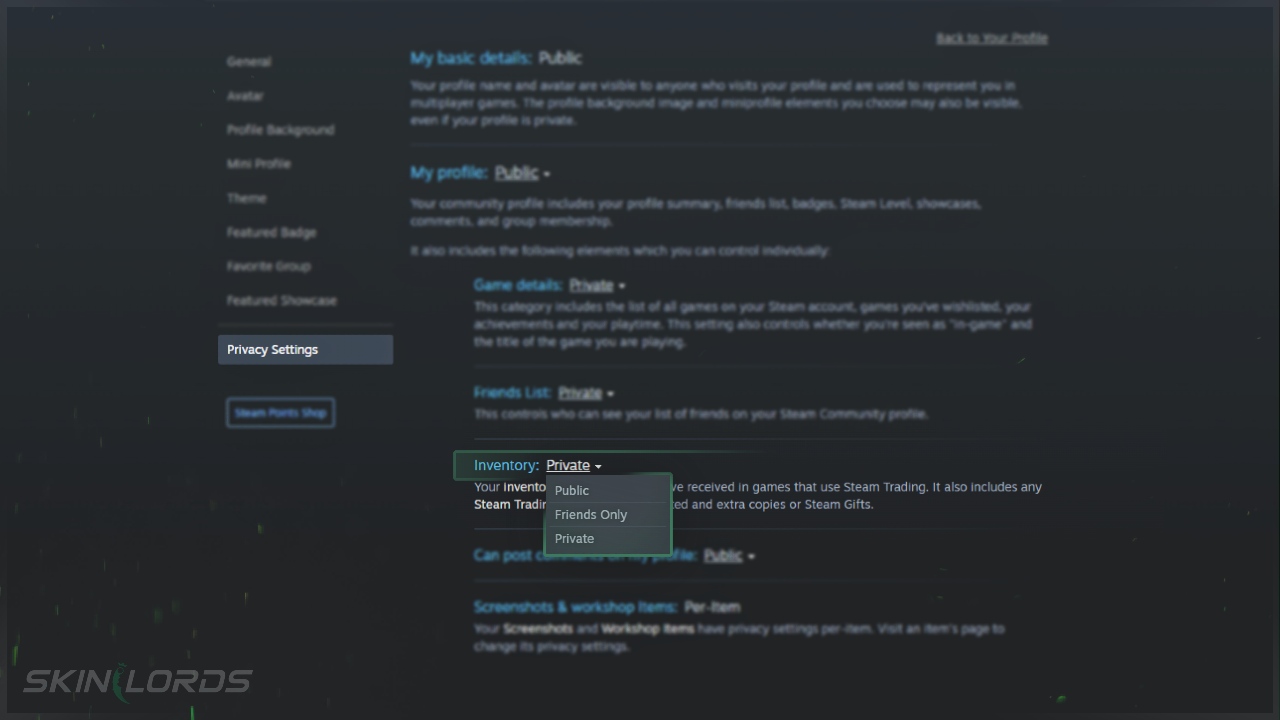 We hope our quick article on changing your Steam inventory visibility was useful. If you encounter any issues with the steps in our guide, please don't hesitate to leave a comment.