Enabling the developer console allows you access to thousands of in-game commands. Commands allow users to fully customize their CSGO game, such as; setting up binds, changing FOV, changing which arm holds the weapon, and the list goes on and on.
Follow the Steps Below
Open Settings and click on Game
Under the Game Settings and find Enable Developer Console

The default key to open the console is ~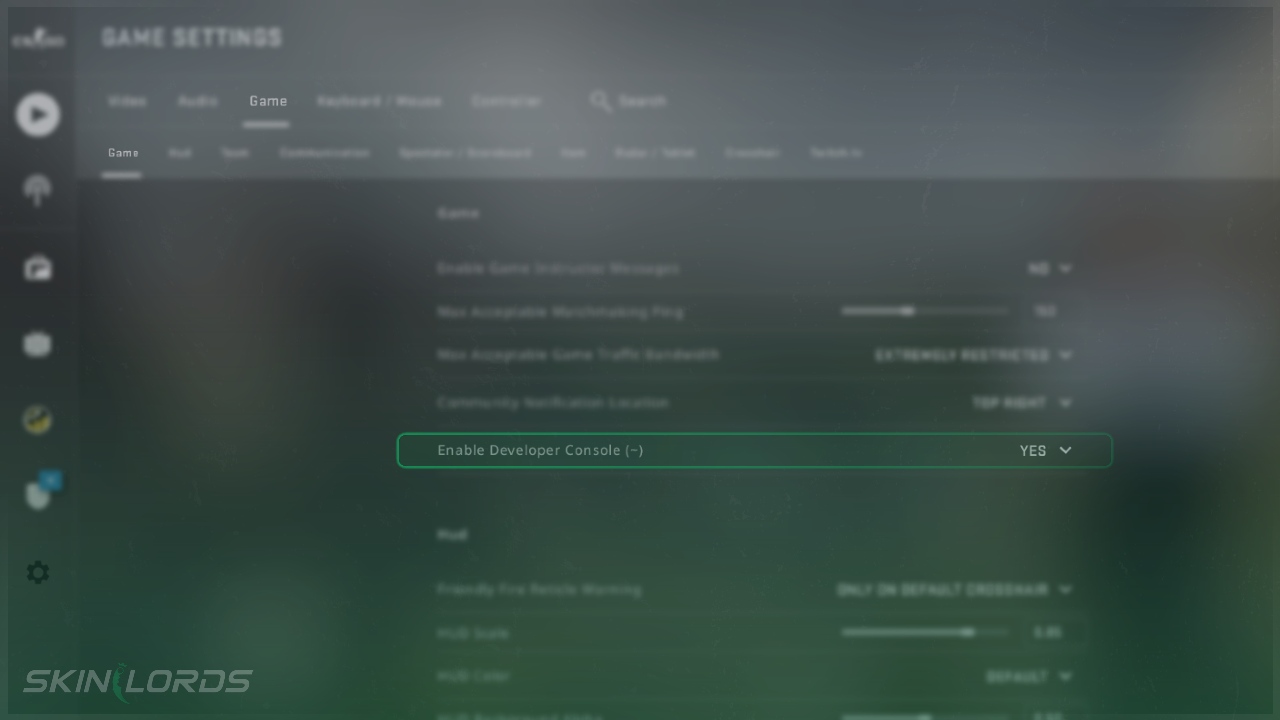 Setting a Different Key to Open the Console
Open Settings and click on Keyboard / Mouse
Click on UI Keys
Find Toggle Console and change the keybind to any key of your choice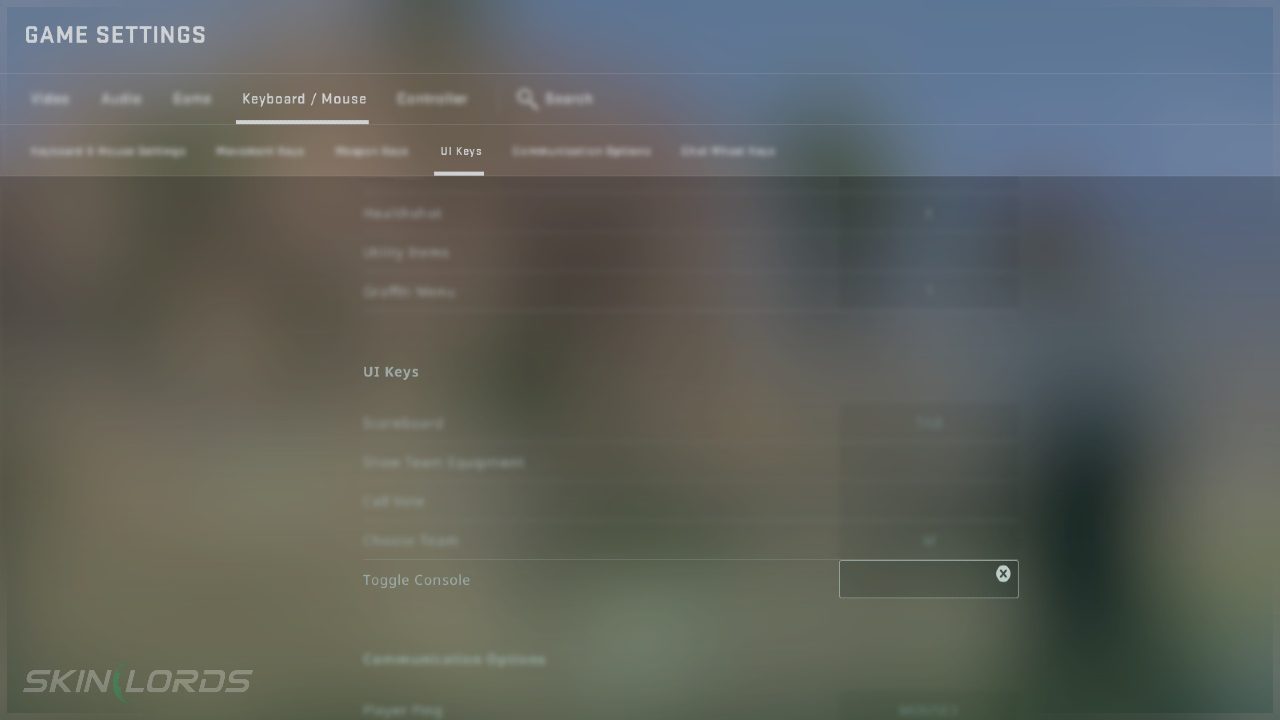 ---
Now that you know how to open the developer console, it's time to customize your game. We recommend you check out our guides on customizing CSGO using console commands.