Having an FPS counter in Rust will show you how bad or good your game is running. Showing your FPS is simply added by writing a simple command in your console.
Follow the Steps Below
You'll need to open the developer console by pressing F1. Click here to change the key for opening the console.
Open the Developer Console
Type perf 1

FPS will display in the bottom left
Type perf 0 to stop displaying the FPS counter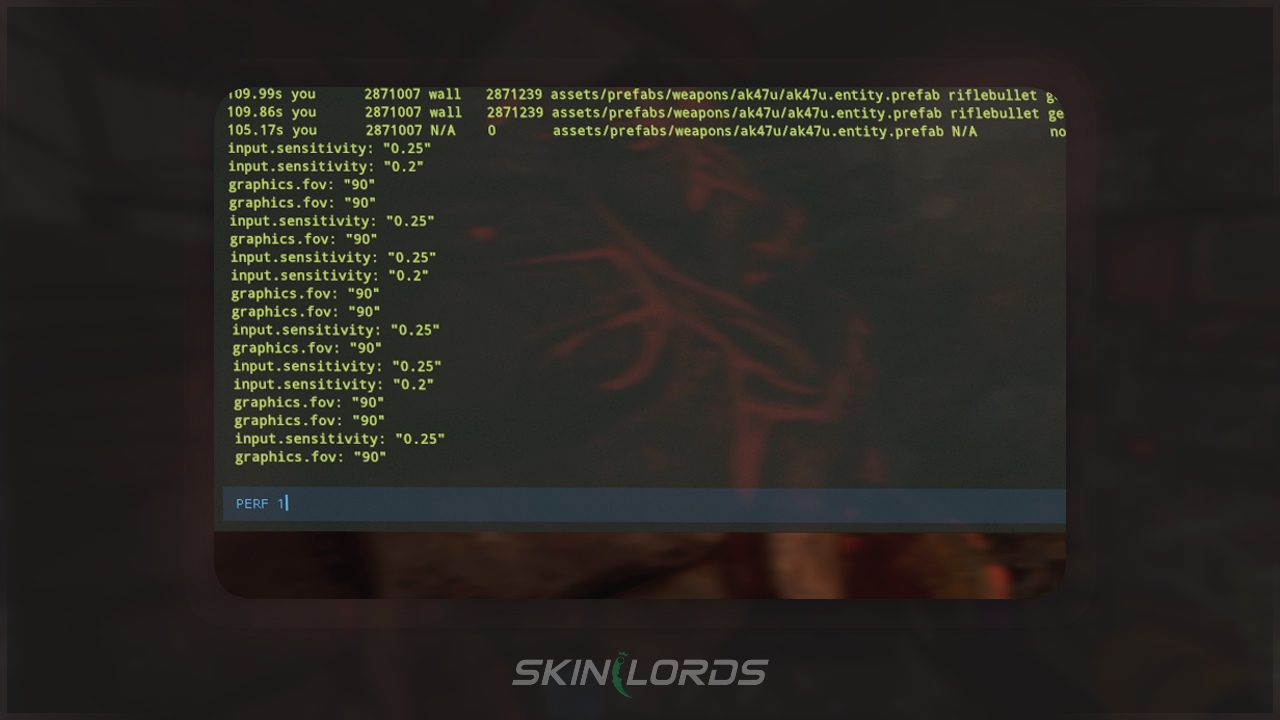 ---
We hope you enjoyed our quick guide on how to view your FPS in Rust. Make sure to read more SkinLords guides to help you transform your gameplay.