An FPS (frames per second) counter can be useful in Rust to show you how well the game runs on your computer. You can display your FPS and ping in-game by going to the Rust settings menu or by entering a command in the console.
Follow the Steps Below
Open the Settings Menu and click on the Options page
Under the Gameplay settings, find FPS Counter

Using the drop-down menu button, decide how much data you want to display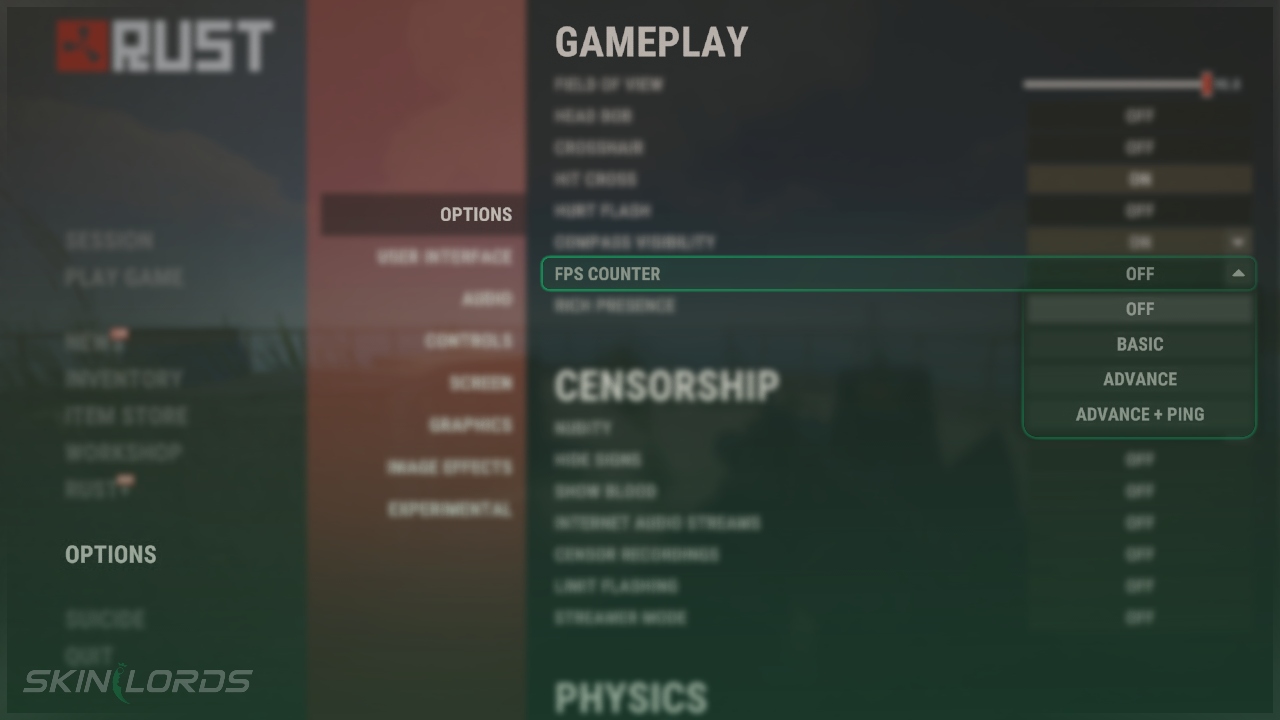 ---
Using the Developer Console
You'll need to open the developer console by pressing F1. Click here to change the key for opening the console.
Open the Developer Console
Type perf 1

FPS will display in the bottom left
Type perf 0 to stop displaying the FPS counter
---
We hope you found our guide on how to view your FPS in Rust to be helpful. If you have any questions or if you think we missed an important setting, please feel free to leave a comment.