It's a common sight on Rust servers to see them fill up to their player limit within seconds of their map wiping. The early birds often make use of the client connect command to connect to the server effortlessly, without having to navigate through Rust's slow server list. This command also allows you to join your preferred server quickly.
If you want to learn how to use the client connect command and join servers instantly from the developer console, our quick guide will show you how.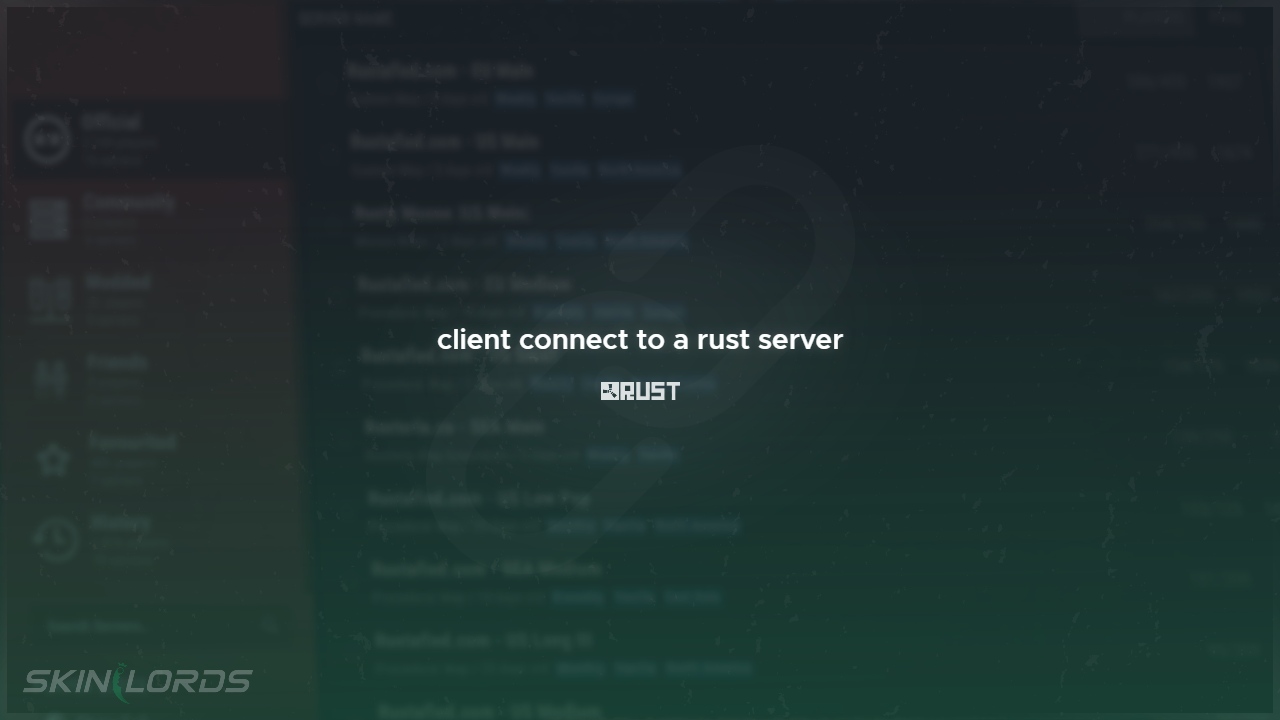 Follow the Steps Below
You'll need to open the developer console by pressing F1 on your keyboard. Click here to learn how to change the key for opening the console.
Open the Developer Console
Type client.connect 8.8.8.8:12345 into the console

Replace the IP address and port listed above with those of the server you intend to connect to
---
How to Add a Server to Your Favorites and Connect to it via Steam
If you're playing Rust on a private server with your friends and wish to view the server from your favorited Rust server list, you'll have to add the server to your Steam favorites manually. As for those who aren't playing on a private server, joining directly from the Steam server list is an option, but it won't provide any significant benefits in terms of loading speeds.
Open your Steam application
Click on View located in the top-left corner. Next, locate the Servers option in the dropdown menu
Once you're in the Servers section, select the Favorites page.
Click on Add A Server in the bottom-left
Enter the hostname and port of the server you intend to add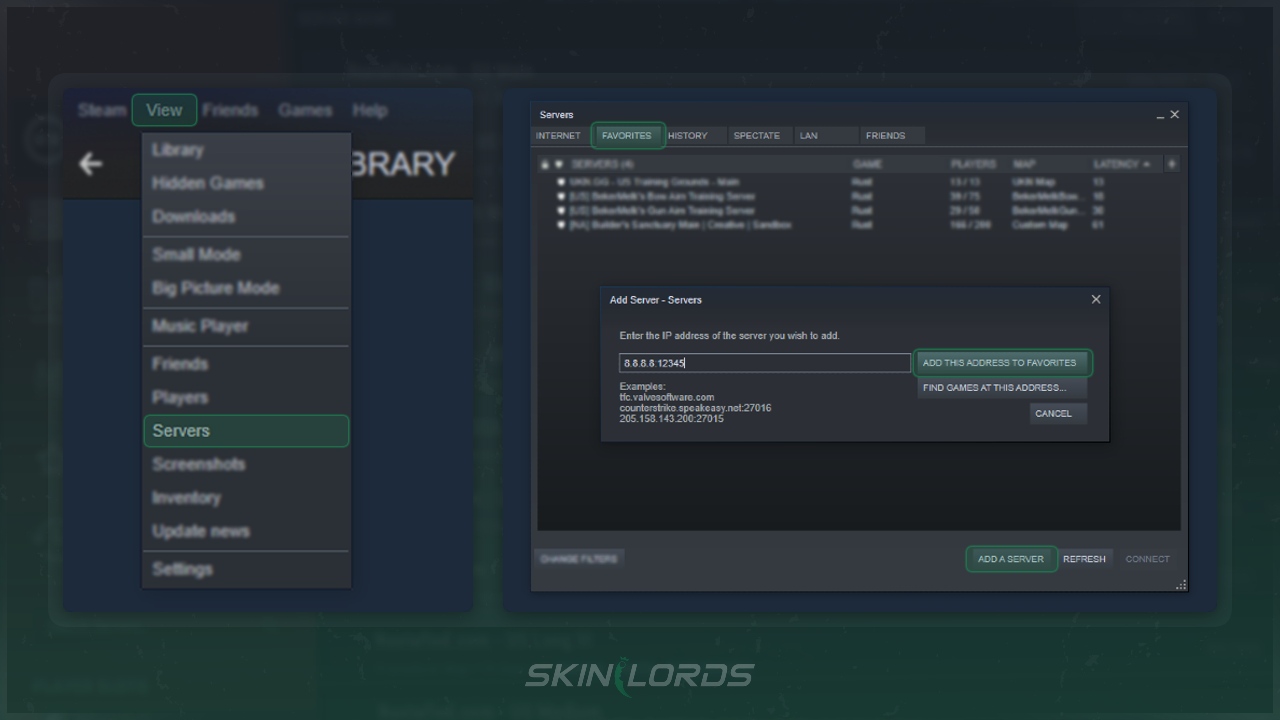 ---
We hope that our straightforward guide on using the client connect command and adding a Rust server to your favorites via IP has been helpful. Please feel free to share your feedback in the comments section, including any issues you may have encountered or difficulties with our guide.