The AK-47 is a highly sought-after and versatile end-game weapon in Rust. There are over 150 skins available for this gun, but we've compiled a list of the top ten best-looking options. These skins will not only enhance the visual appeal of your AK-47, but they will also impress your teammates.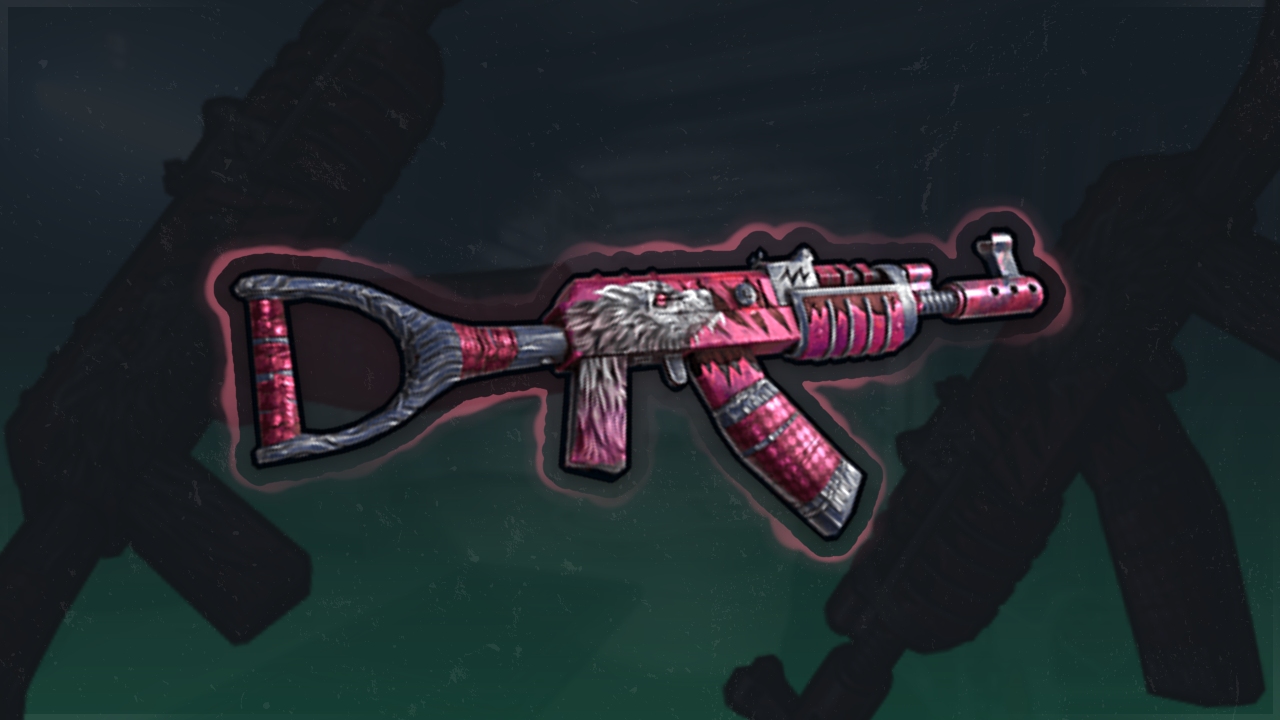 We recommend purchasing skins through SkinPort, where items commonly are discounted at fifteen to thirty percent of the Steam market price.
10. Eltk AR
The Eltk AR skin is a unique design that features subtle colors and roses wrapped around the weapon. This skin was released as a free Twitch Drop in the eleventh round of drops and is highly sought after by players due to its rarity. There are very few skins in Rust that are similar to the Eltk AR, so it is well-liked among those who were able to obtain it.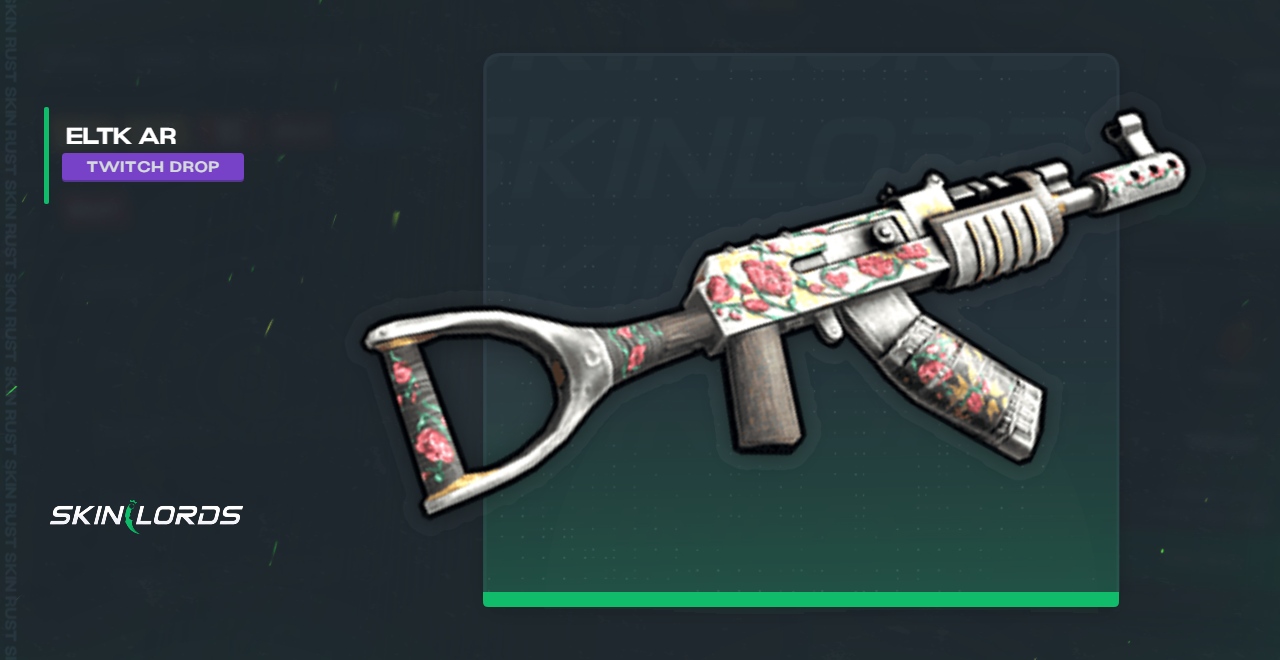 9. Last Phoenix
The Last Phoenix assault rifle skin depicts a fiery phoenix bird, a mythical creature said to be ignited by the sun. The rest of the skin is a standard assault rifle with textured cloth wrapped around it. This skin is popular among players drawn to its awesome and mythical design.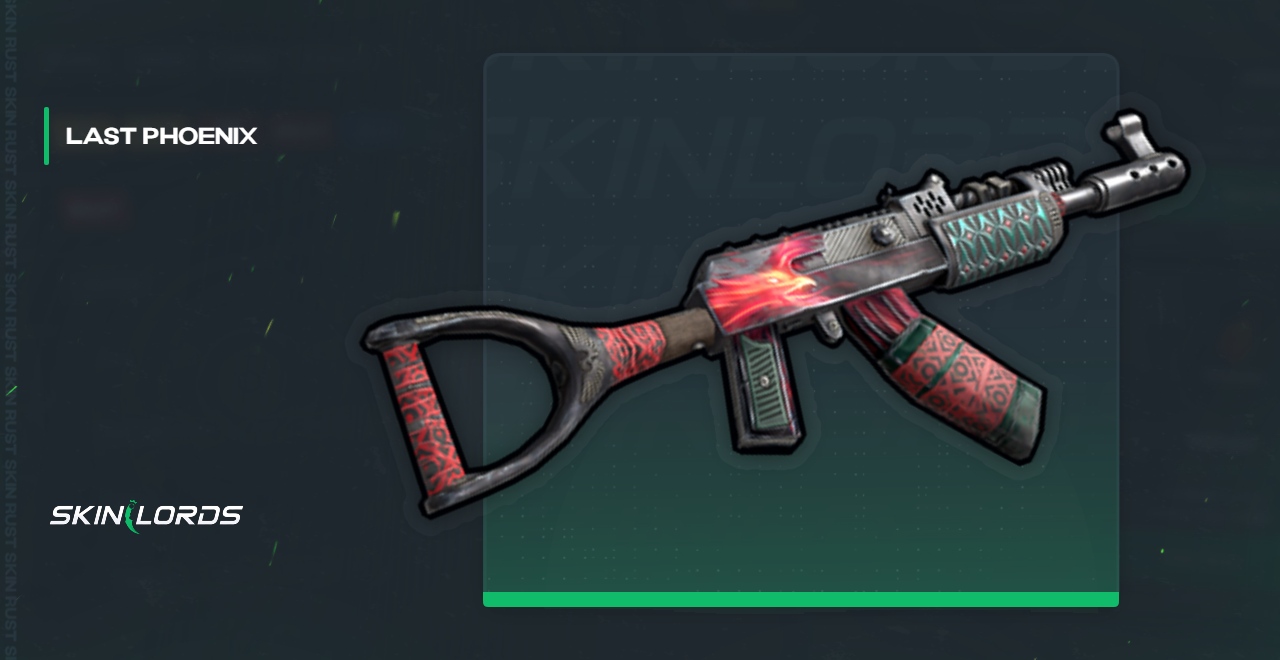 8. Porcelain AR
The Porcelain AR skin features a white and blue design with accents of gold. This oriental-themed skin has no buttstock, but this does not affect its in-game recoil or damage. Many players appreciate the unique and stylish design of the Porcelain AR.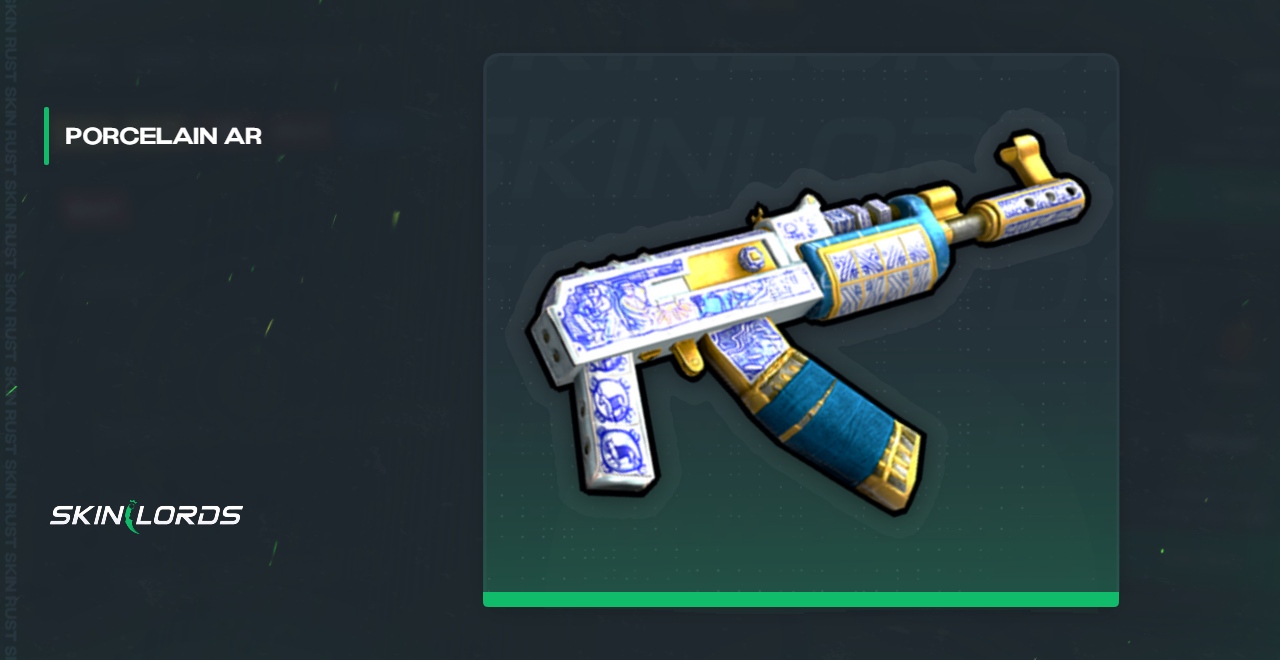 7. Night Howler AK47
The Night Howler skin is reminiscent of the M4A4 Howl from Counter-Strike: Global Offensive. It features a wolf with a mouth wide open and a red wrap around the skin. This skin is a popular choice among players who are fans of both Rust and CS:GO.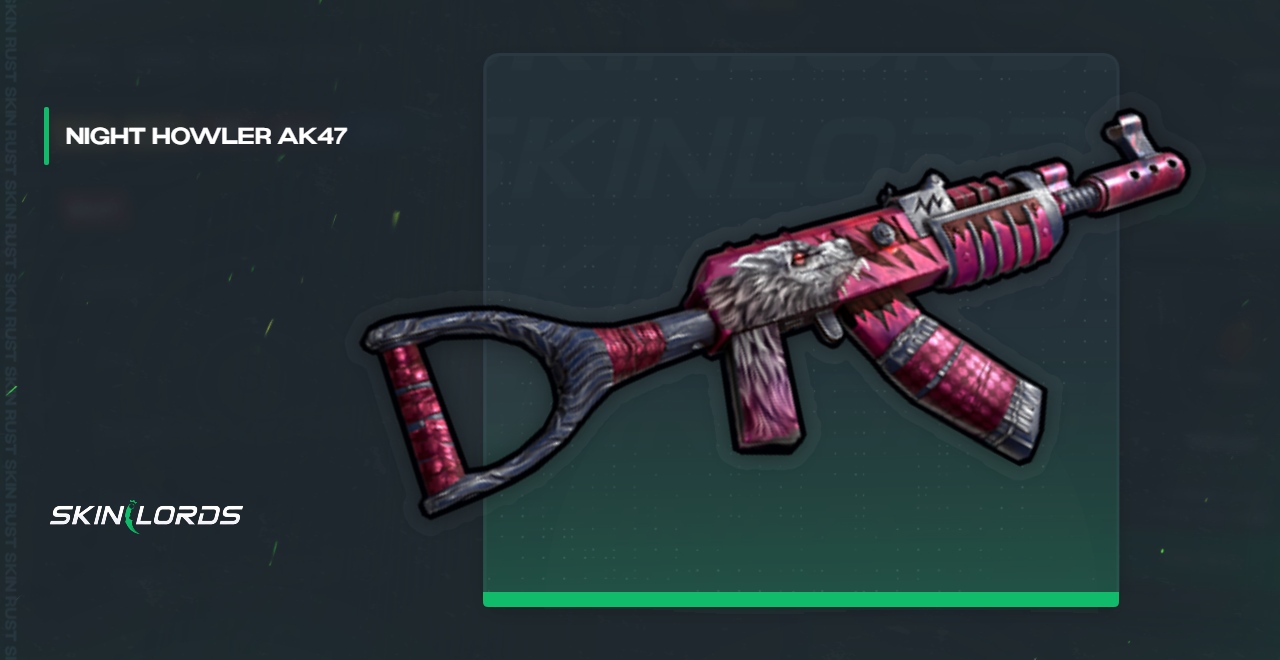 6. Blackout AR
The Blackout AR skin is a more subtle option with a classic grey and black design. It has a red painted sight to help aim at targets, but it is not a glowing sight. If you prefer skins that are not overly flashy or bright, the Blackout AR might be a good choice.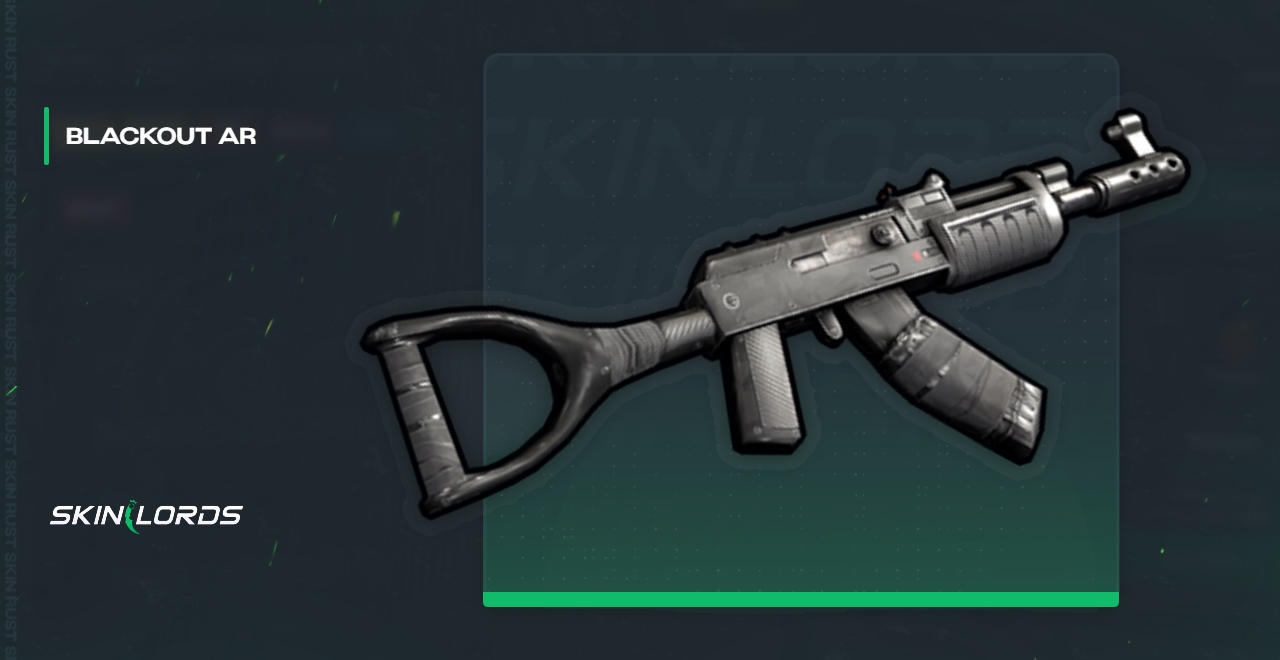 5. Alien Red
The Alien Red skin is a popular choice due to its glowing sight, which allows players to see where they are aiming in low light conditions. While this skin has a high price tag, it is a cool option for players who don't mind spending a bit extra. It should be mentioned that the price of the Alien Red skin and other weapon skins with glowing sights has decreased since crosshairs were added to Rust.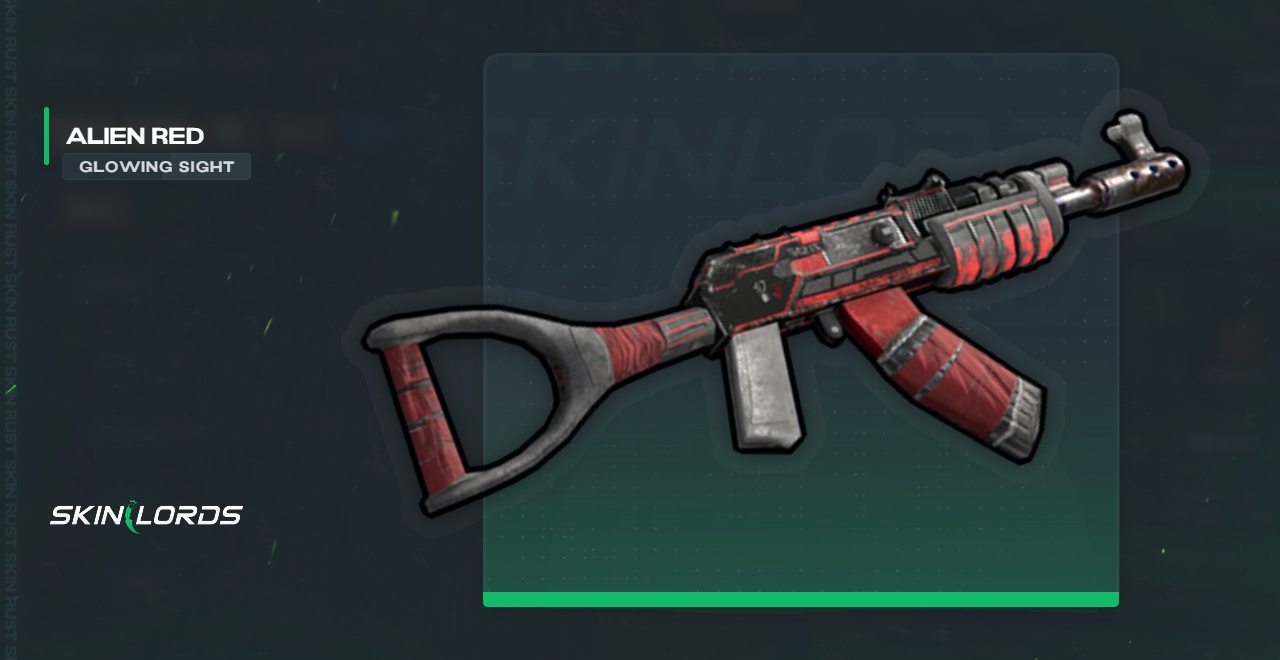 4. Playmaker AK47
The Playmaker AK47 skin is a unique design that features a retro controller theme. When aiming down the weapon's sights, a red pixelated heart becomes visible. This skin is one of the few assault rifle skins that does not include a buttstock.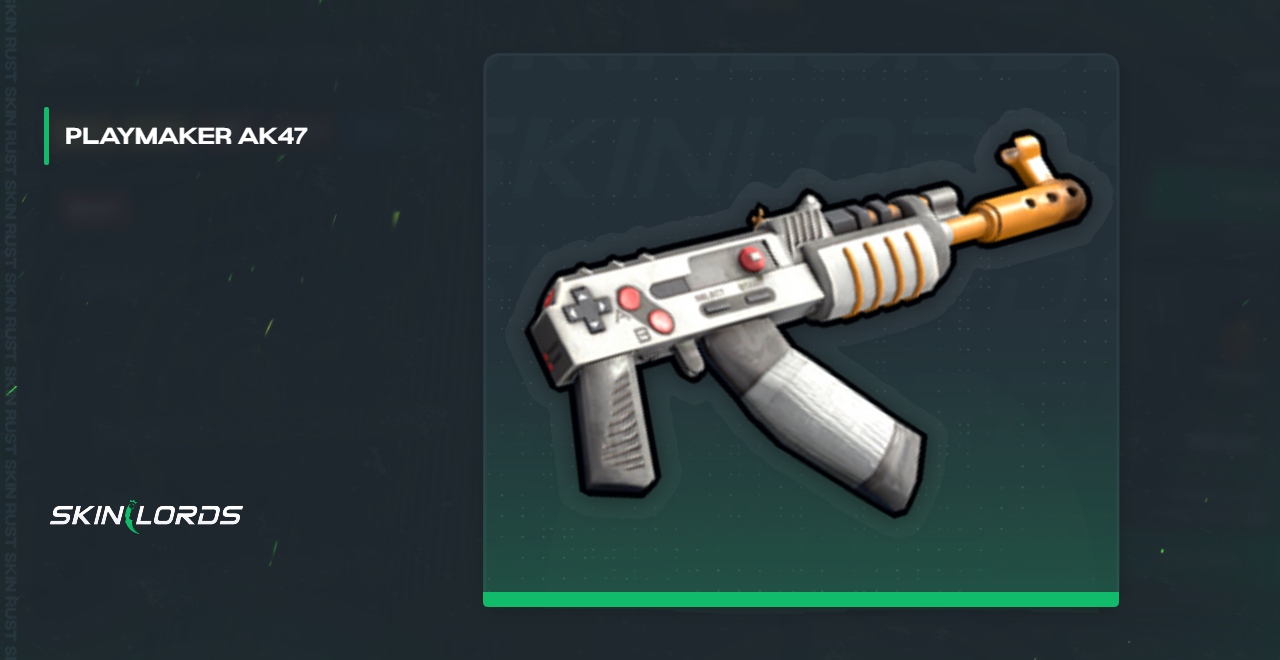 3. AK-47 Victoria
The AK-47 Victoria is a highly sought-after skin due to its regal design and striking red tip for aiming down the sights. Some players mistakenly believe it has a glowing sight, but this is not true. Nonetheless, the Victoria remains popular among players due to its elegant design and eye-catching red tip.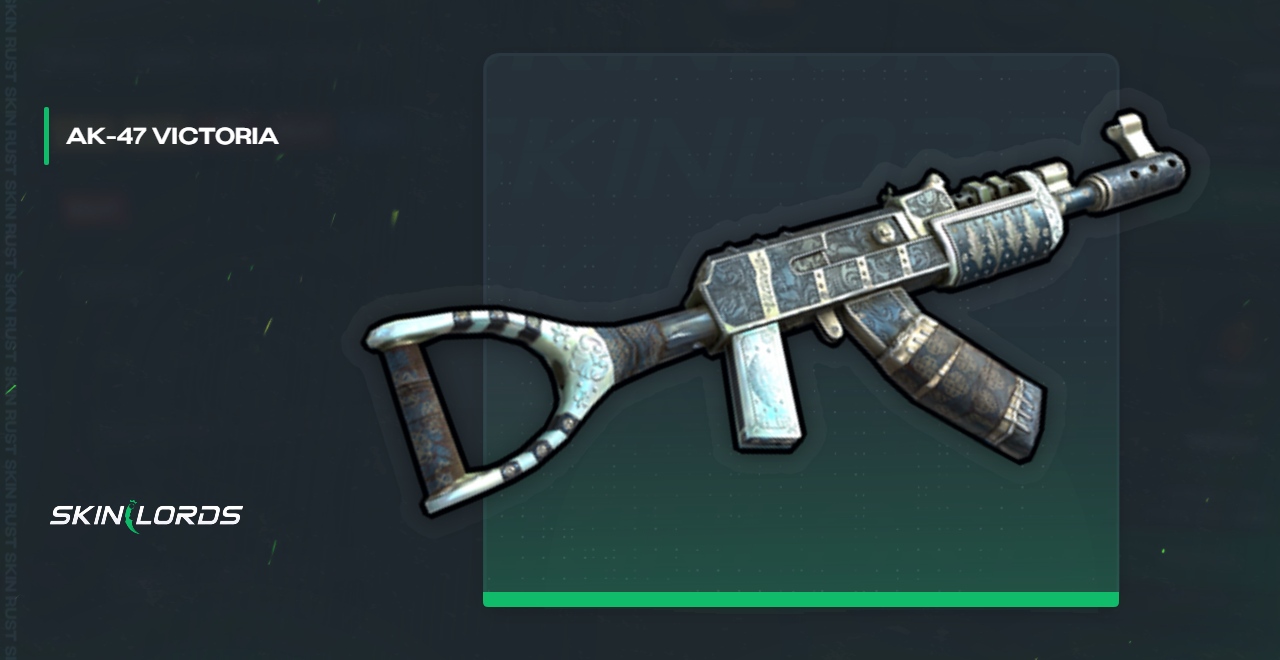 2. AK-47 From Hell
The AK-47 From Hell is a visually striking skin with intricate, devilish designs etched into its brushed metal exterior. These designs glow in the dark, making the weapon easy to spot in low-light conditions. While this is a disadvantage to players who want to remain stealthy, the skin's awesome appearance more than makes up for it.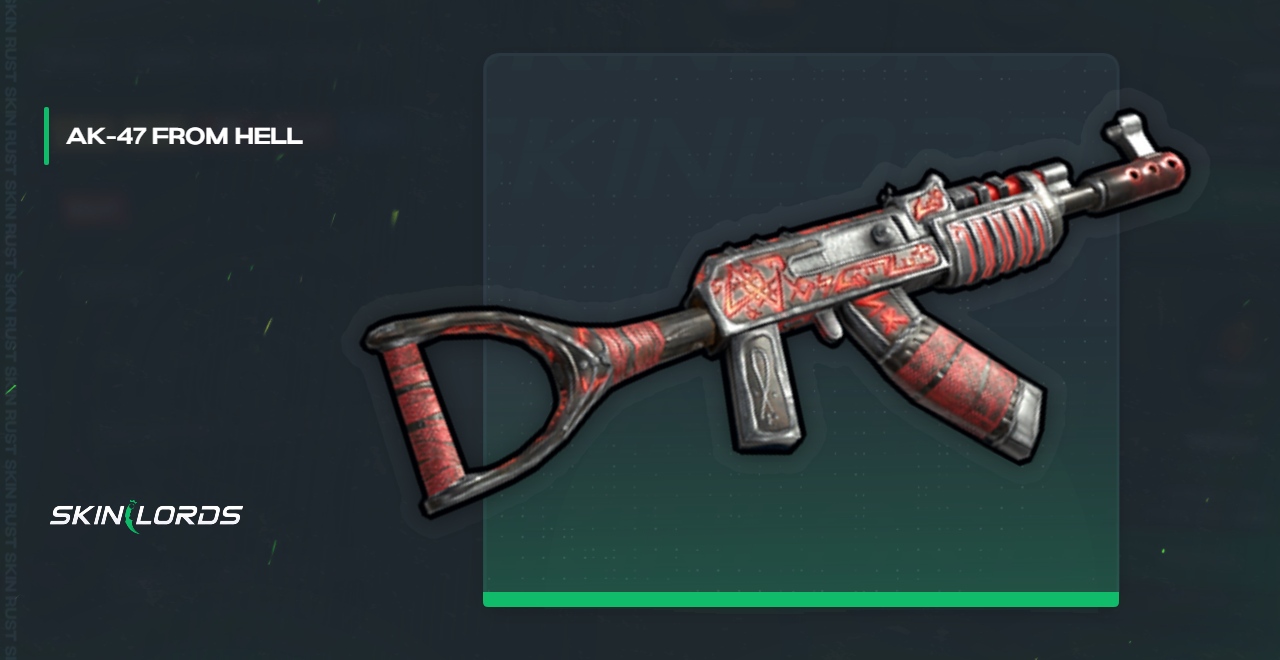 1. Tempered AK47
The Tempered AK47 is a classic skin that was released in February 2016 as the first Assault Rifle skin in Rust. Despite the large number of AK skins that have been released since then, the Tempered AK remains a popular choice among players due to its timeless appeal.
In fact, many players still prefer this "ancient" skin over the more recent available options. It is no surprise that the Tempered AK47 is considered by many to be the best AK47 skin in the game.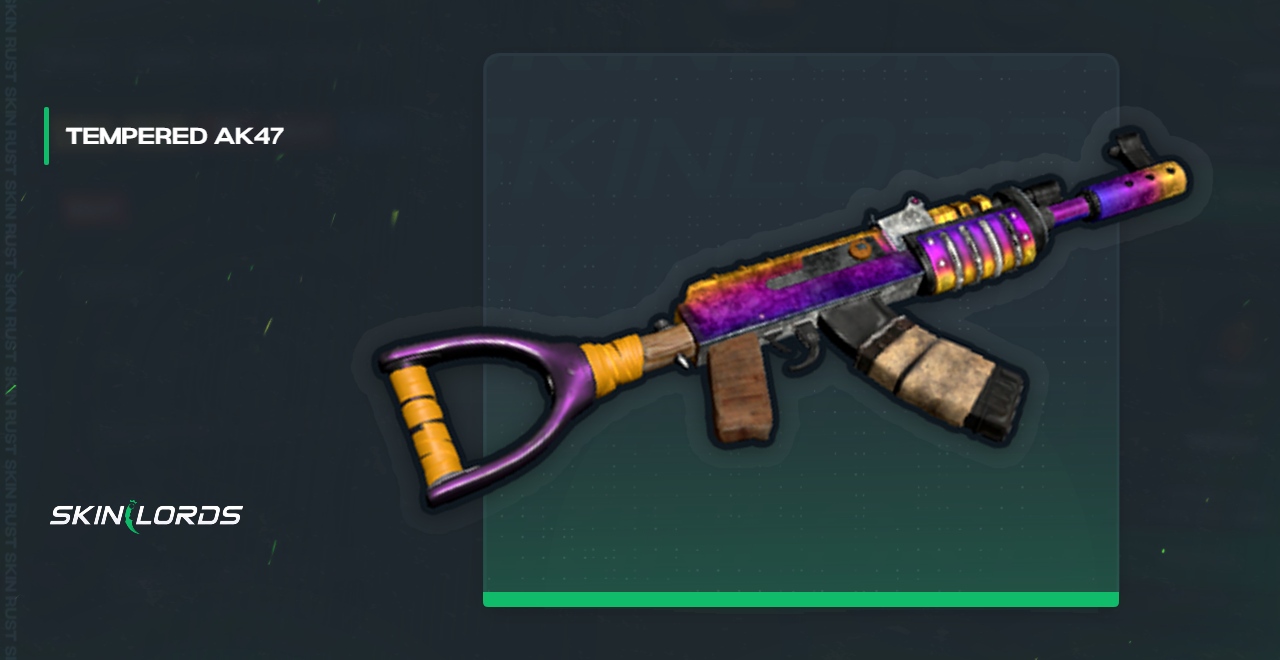 We hope you found our selection of the best AK-47 Rust skins to be helpful. If you think we missed an important skin or if you would have ranked the skins differently, please let us know in the comments.
Join daily skin giveaways on our Twitter!