Are you a fan of both anime and Counter-Strike: Global Offensive? Well, get ready to level up your game with some of the best anime-themed stickers that CS:GO has to offer! These stickers not only add some serious style to your weapon skins but may even impress your teammates and opponents.
So, without further ado, let's take a look at the top anime-themed stickers in CS:GO and find out how you can get your hands on them. Get ready to add some otaku flair to your game!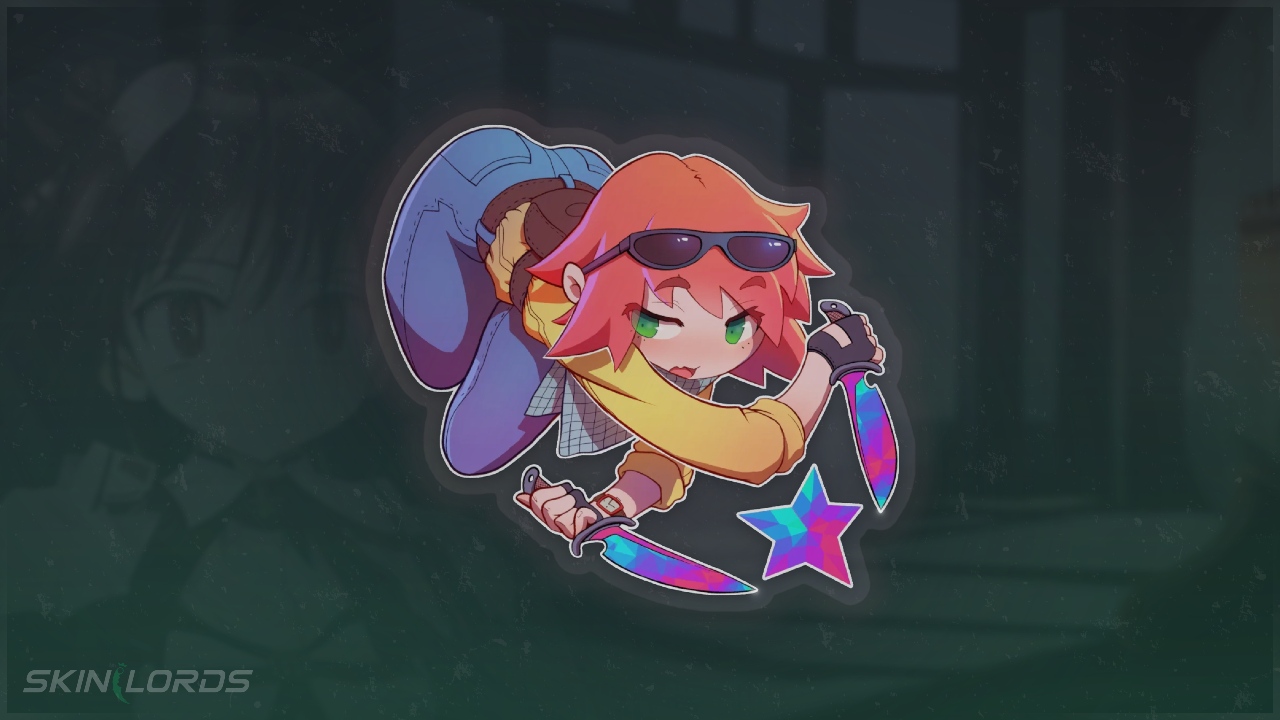 We recommend purchasing skins through SkinPort, where items commonly are discounted at fifteen to thirty percent of the Steam market price.
Kawaii Killer CT
The Kawaii Killer CT sticker showcases a Japanese manga-inspired illustration of a Counter-Terrorist female character with an adorably oversized head and anime eyes. Despite originally selling for over five dollars during its sticker capsule release date, the sticker's price has since stabilized and currently hovers around one dollar.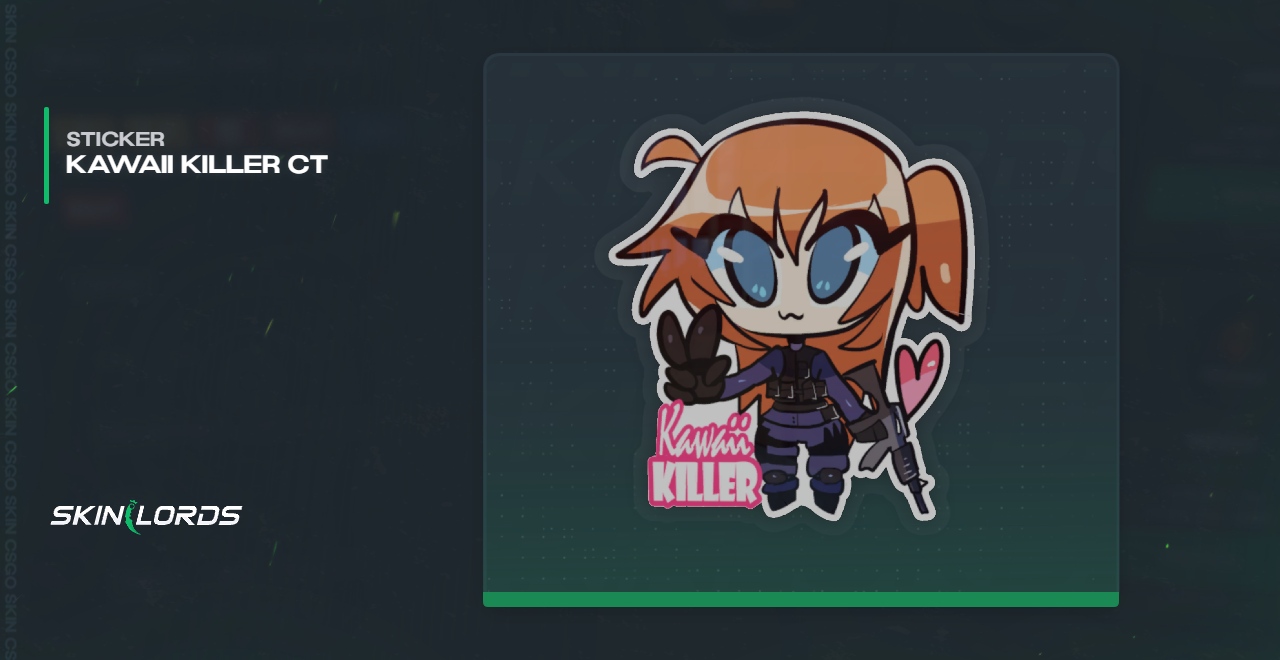 Kawaii Killer Terrorist
The Kawaii Killer Terrorist sticker features the same charming art style and design as the previous sticker, the Kawaii Killer CT, but with a T-sided twist. The character in this sticker is dressed in a T-sided outfit and wields an AK-47, while also sporting dark blue hair.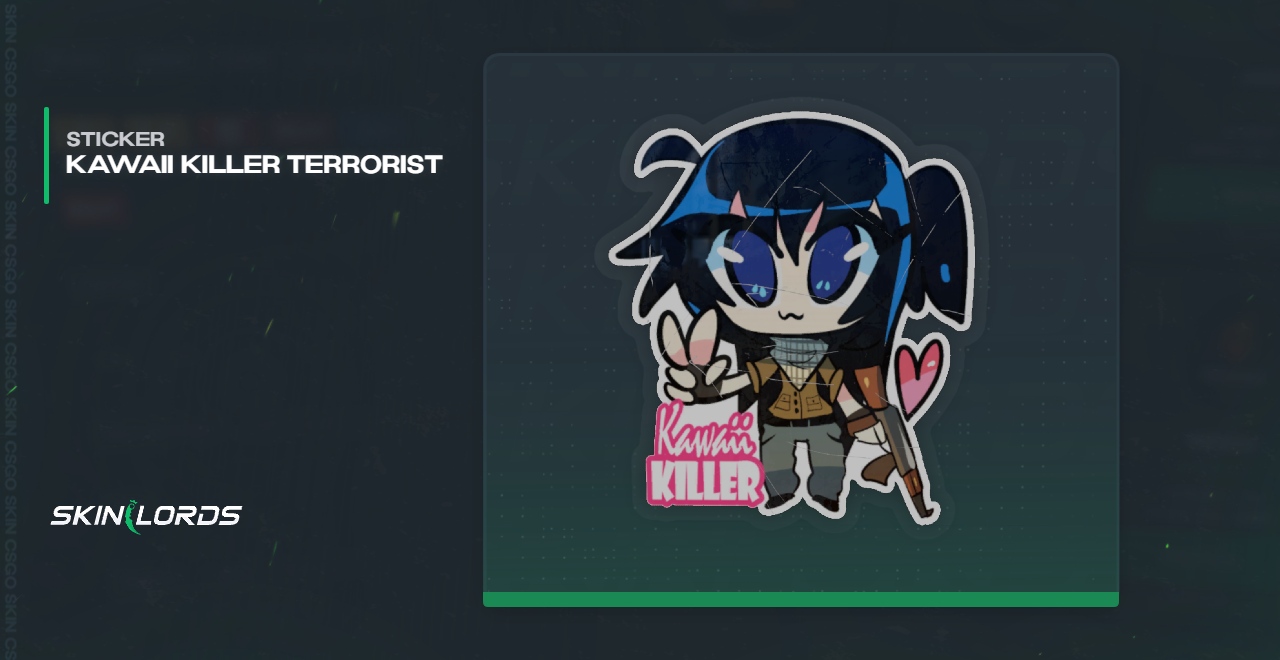 Water Gun
Although the majority of stickers mentioned in this list exhibit anime influences infused with Counter-Strike flair, the Water Gun sticker stands out for its authentic Japanese manga-style artwork. This sticker showcases an anime girl wearing a Cheongsam, a traditional Chinese dress, and wielding a giant and powerful-looking water gun.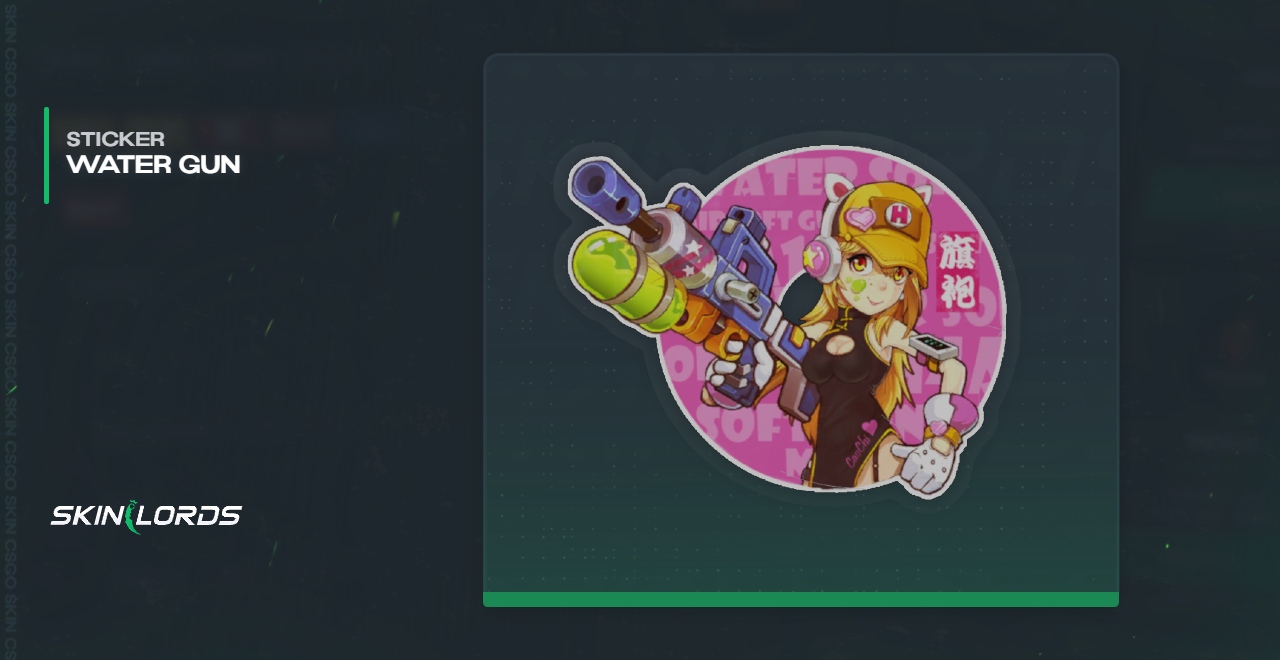 Noodles
The Noodles sticker is not only fun but also highly affordable. It showcases an adorable illustration of a T-side player with an AK-47, lounging in a big bowl of ramen as if it were a relaxing hot tub.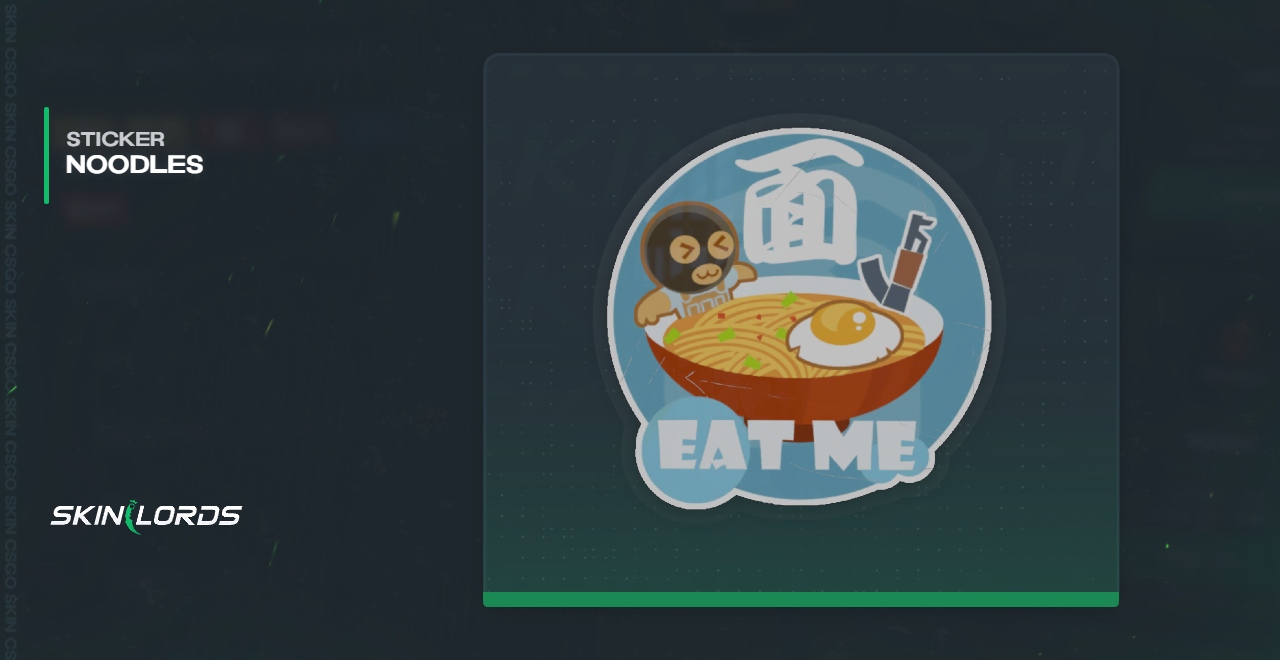 Kawaii T (Holo)
The Kawaii T (Holo) sticker in CS:GO is commonly considered one of the wildest stickers. Its release caused a stir in the CS:GO community, receiving a lot of approval. Many were surprised that the sticker made it into the game, as Counter-Strike typically maintains a certain level of decency for all skins and stickers.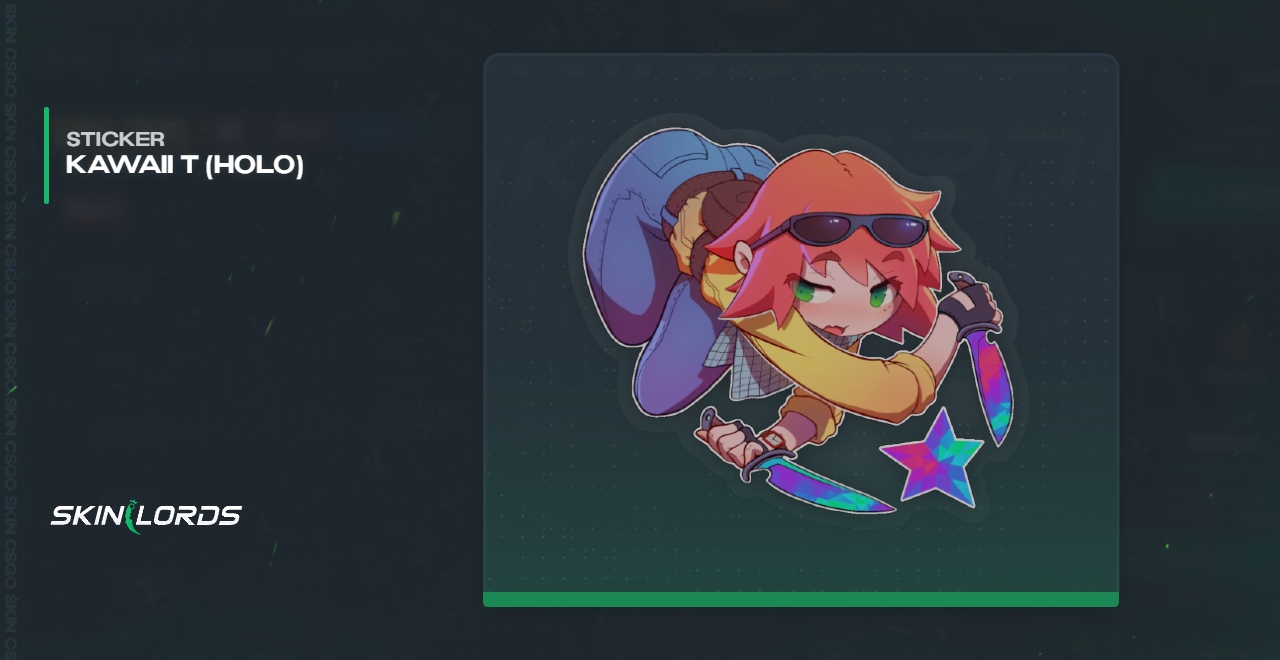 Cheongsam
Included in the Perfect World Sticker Capsule 1, the Cheongsam sticker boasts a predominantly pink color scheme and showcases a character with large anime eyes wielding a pink AK-47. The character is wearing a Cheongsam, a form-fitting traditional Chinese dress typically crafted from silky materials and often featuring vibrant floral patterns.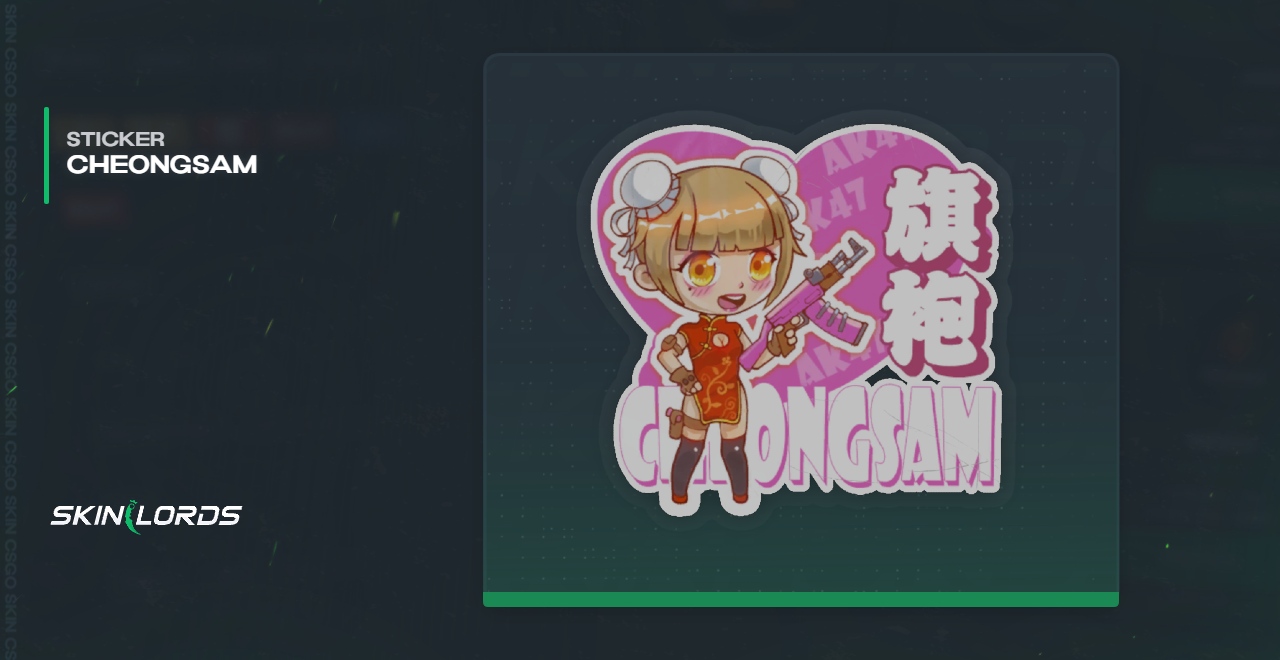 Cheongsam (Holo)
The Cheongsam (Holo) sticker is a rarer, holographic version of the mil-spec Cheongsam sticker. While it shares a similar design to the non-holographic version, the Cheongsam (Holo) features more stripes and patterns to enhance its holographic effect. Surprisingly, despite its rarity and enhanced design, the Cheongsam (Holo) sticker only costs 50 cents more than the normal Cheongsam sticker.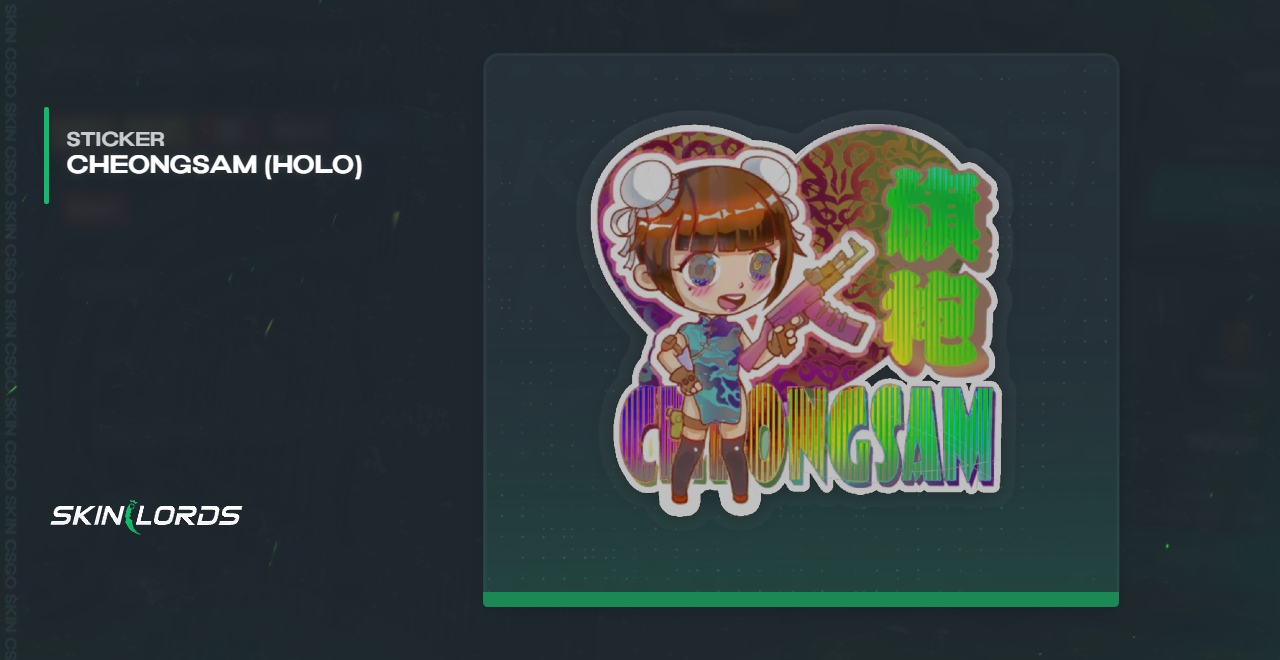 Baby Medusa
Featuring a charming depiction of a young Medusa, the Baby Medusa sticker offers a cute take on the famous figure from Greek mythology. Known for having venomous serpents for hair and the power to turn anyone who looked into her eyes to stone, Medusa is transformed into a lovable character in this design. The sticker is adorned with many hearts and features a group of playful, curious snakes.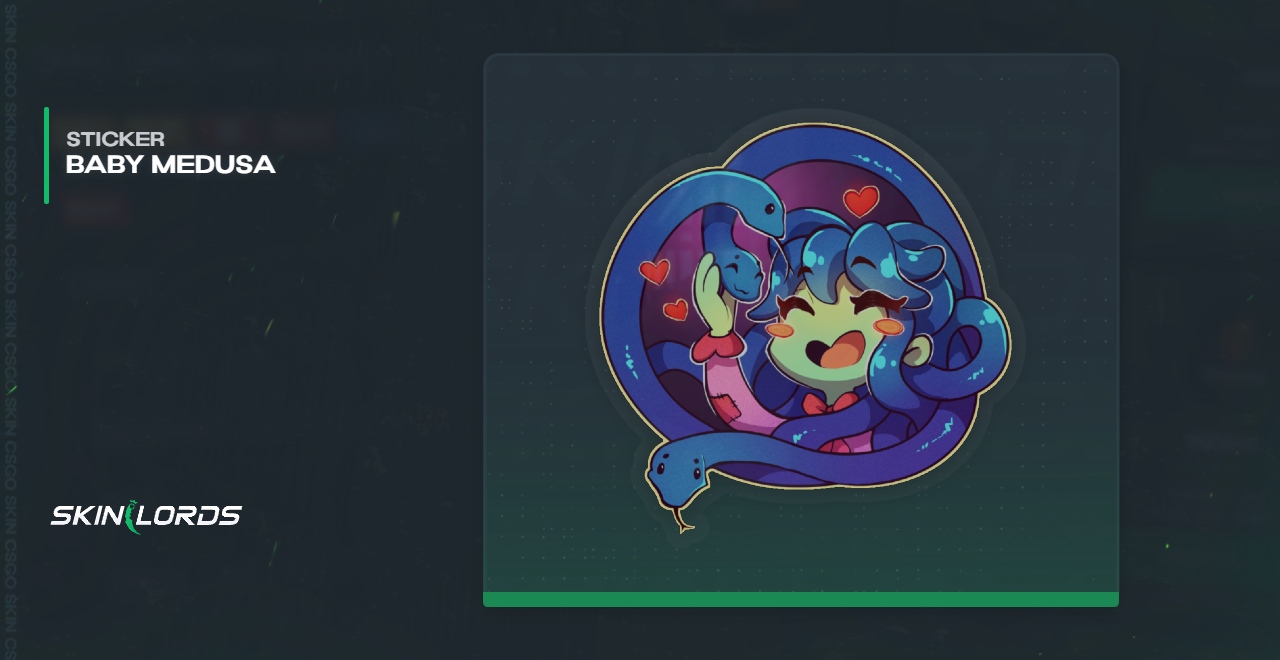 Kawaii CT (Holo)
The Kawaii CT (Holo) sticker was released together with the Kawaii T (Holo) as part of the 10-Year Birthday Sticker Capsule. This particular sticker showcases a cheerful anime girl donning a Counter-Terrorist outfit, with a holographic rainbow-colored Counter-Terrorist logo visible in the background.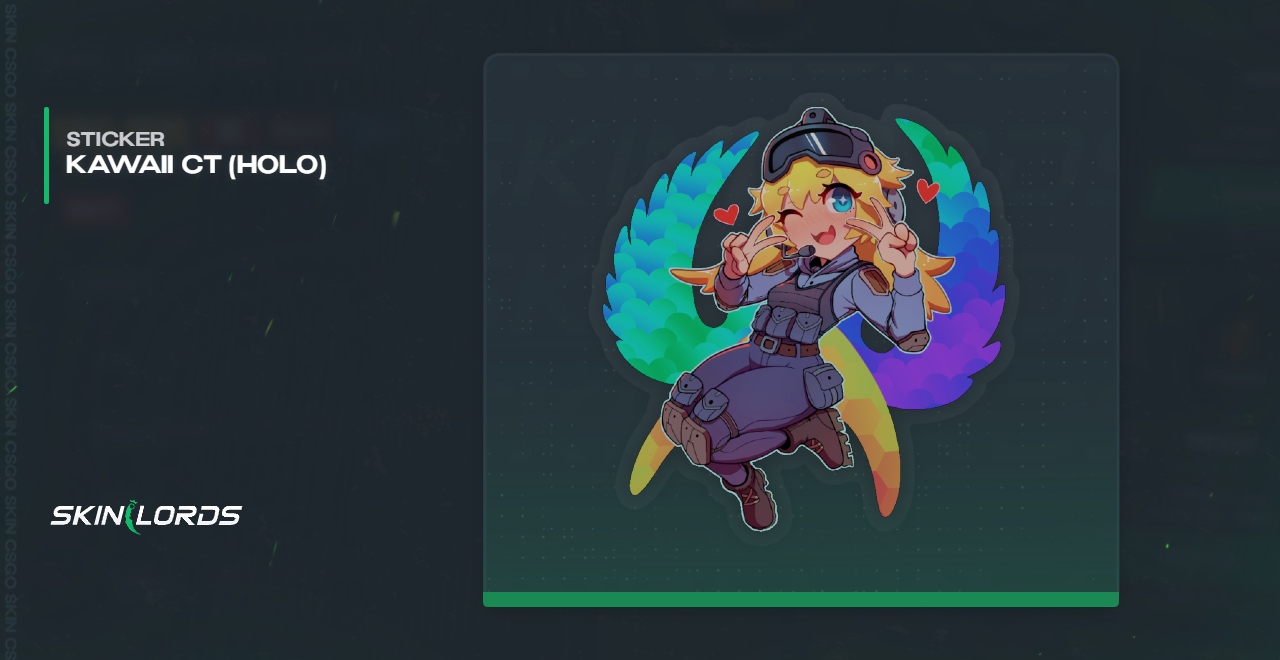 T On Cat
The T On Cat sticker lives up to its amusing name with a Japanese manga-inspired design featuring a terrorist riding a massive feline. Despite its relatively low price, which has remained steady at approximately one dollar for several years, the T On Cat sticker can be challenging to look aesthetically pleasing on weapon skins.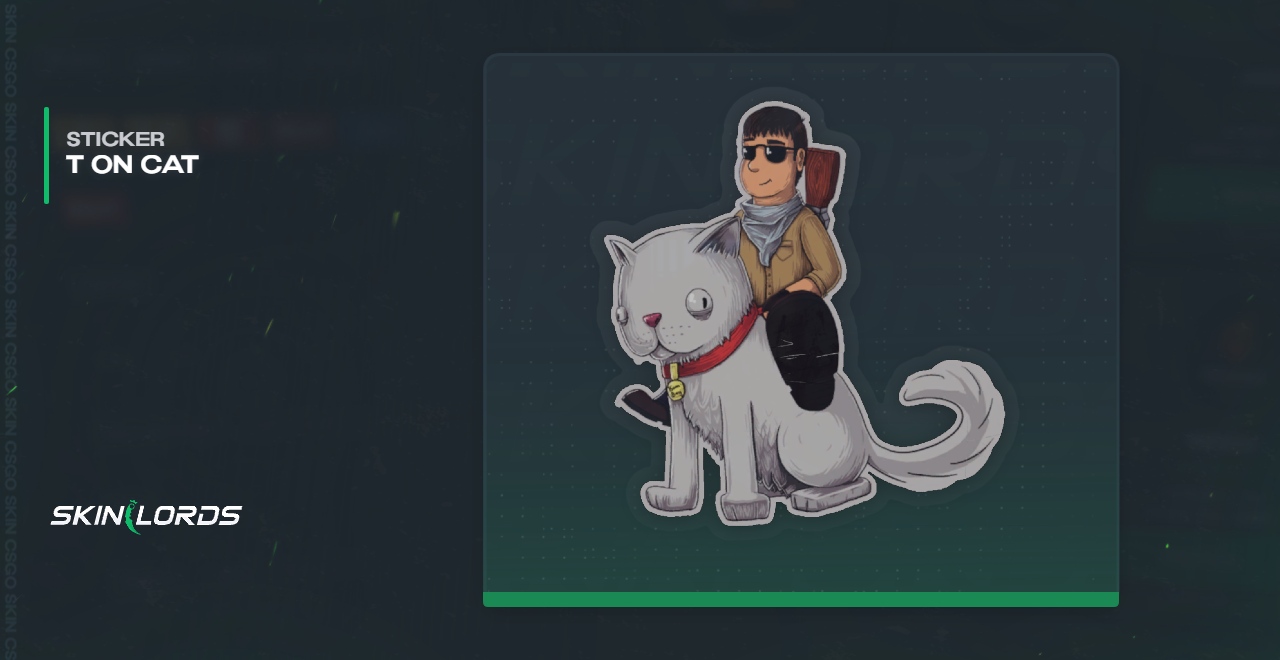 We trust that our list of the top anime-inspired stickers in CS:GO has been helpful. If you believe that we missed an essential sticker or have any opinions, please don't hesitate to leave a comment.
Join daily skin giveaways on our Twitter!