Although Counter-Strike: Global Offensive has introduced hundreds of unique weapon skins, only a few of them showcase an anime or oriental-inspired style. Despite the possible lack of practicality for players to have an anime character plastered to their firearm in Counter-Strike, anime's widespread popularity has made any anime-themed skin highly desirable.
Thus, we present to you our list of CS:GO skins with an anime or oriental flair.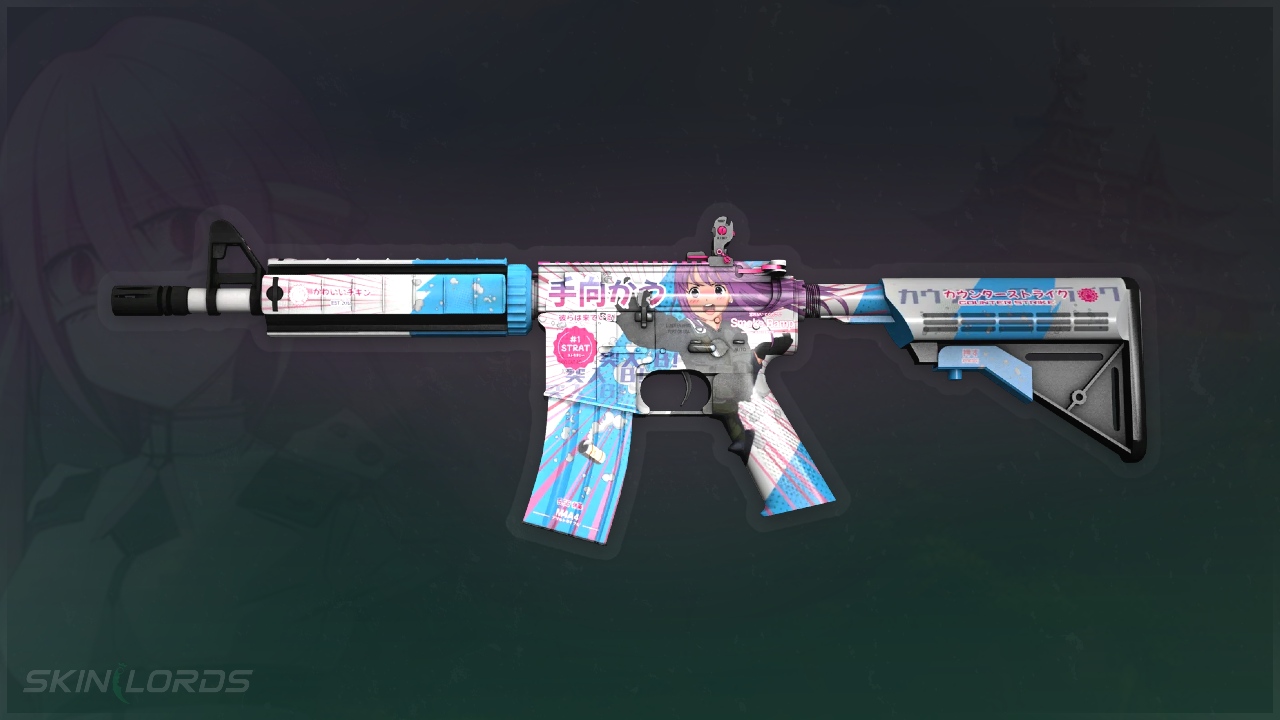 We recommend purchasing skins through SkinPort, where items commonly are discounted at fifteen to thirty percent of the Steam market price.
AWP | Oni Taiji
The AWP Oni Taiji was released in the Operation Hydra Case, and all the underwhelming skins in the case remain valuable since they can be used to trade up towards the covert AWP Oni Taiji. Its design showcases a Samurai battling a fiery red demon, presented in a traditional Japanese painting style.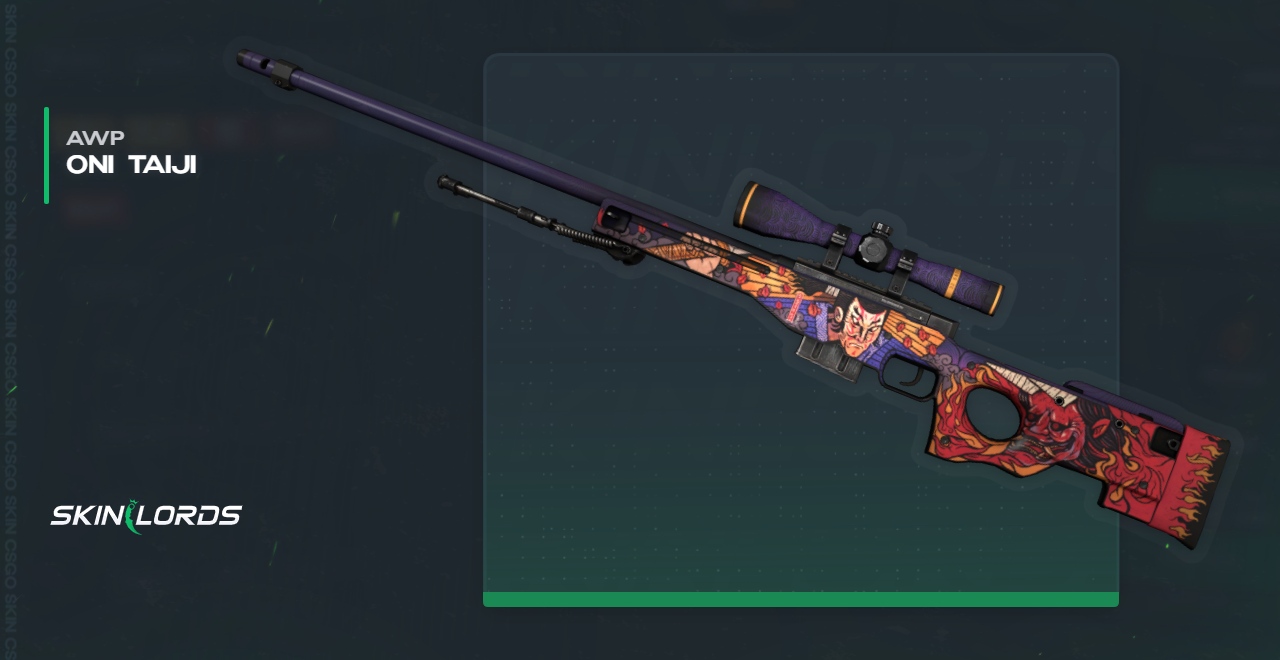 M4A4 | Temukau
The Temukau skin, which showcases an anime girl as its centerpiece, was released as a covert-grade skin in the Revolution case in CS:GO. It stands out as one of the few skins in the game with such a design. The rest of the skin features vibrant colors and Japanese text.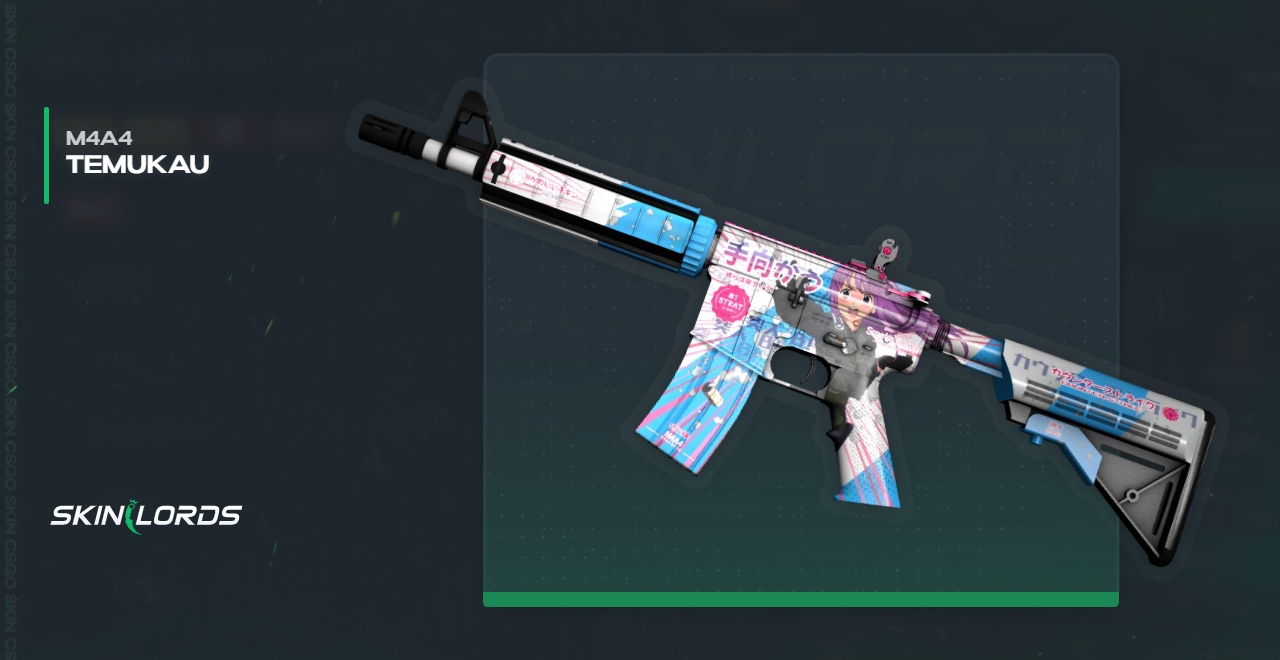 Galil AR | Crimson Tsunami
For those looking for an affordable and stylish option for the Galil AR, the Crimson Tsunami is a great choice. Its design has huge waves and splatters of crimson paint, giving it an eye-catching look.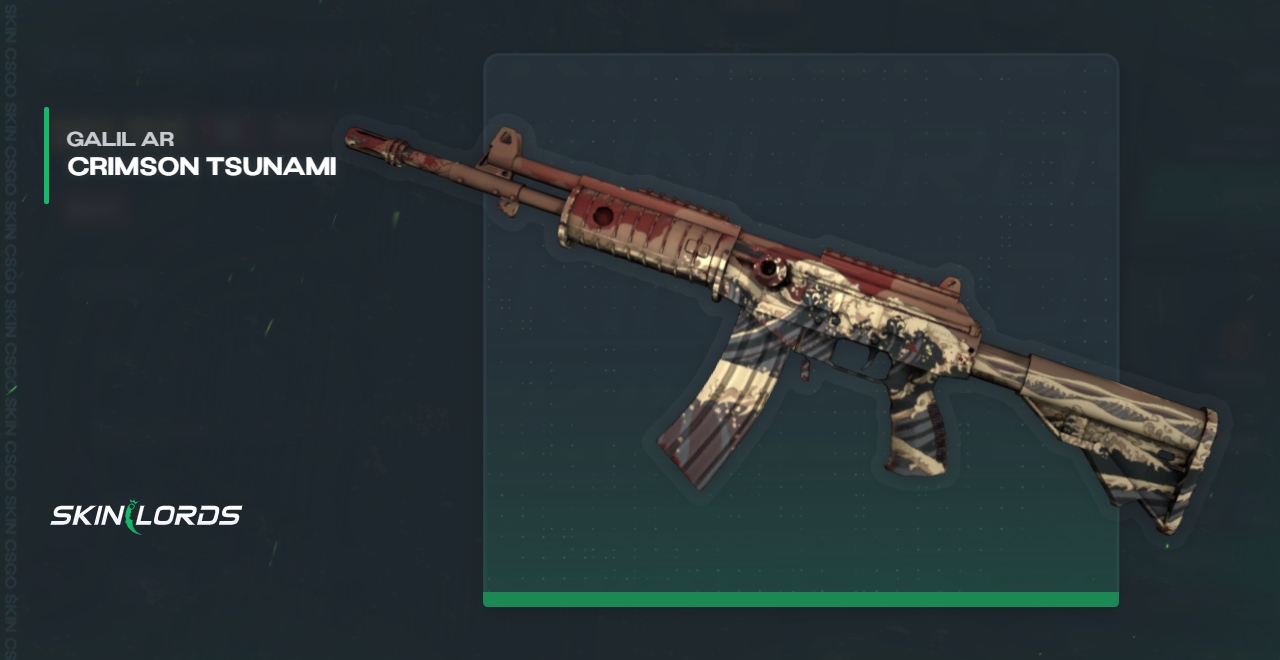 AK-47 | Bloodsport
The Bloodsport is undoubtedly one of the best AK-47 skins in the game, featuring a vibrant color scheme that makes it stand out. Although it comes with a high price tag, it is certainly a stylish and sought-after skin to add to your collection.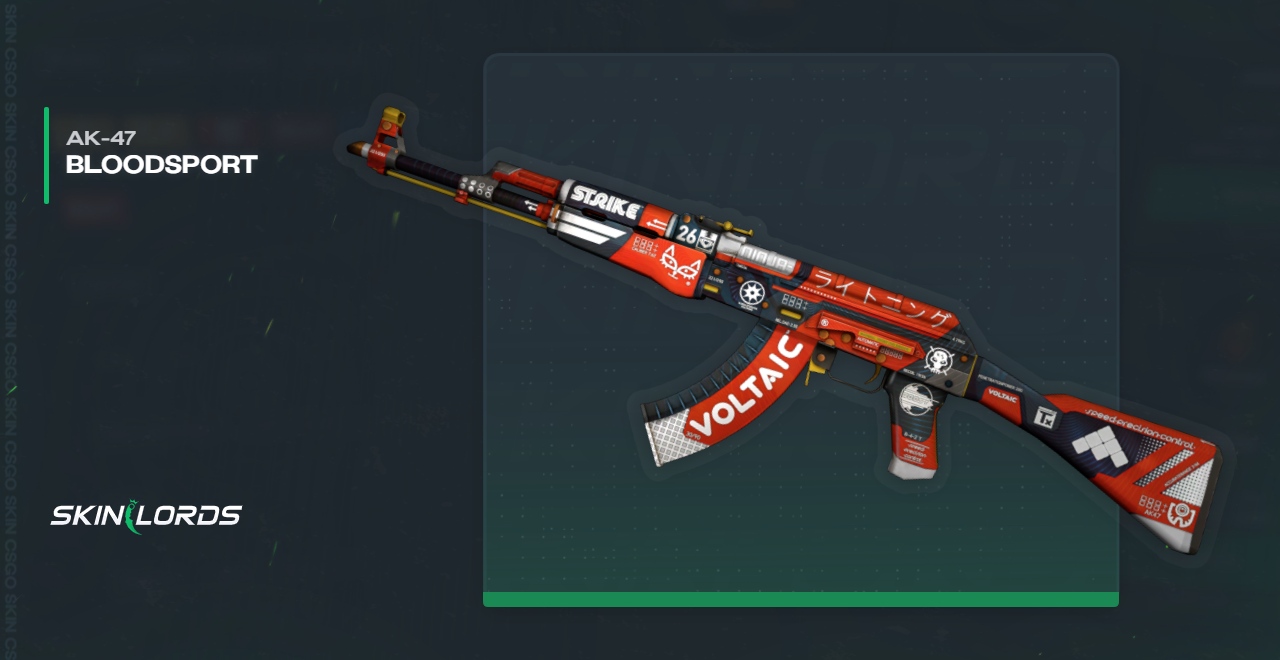 MAC-10 | Sakkaku
The MAC-10 Sakkaku skin showcases an anime girl with oversized, red-colored eyes, creating a distinct and attention-grabbing look. Fortunately, this skin is a "restricted" rarity within the Revolution case, making it a budget-friendly option for players who want to add it to their inventory.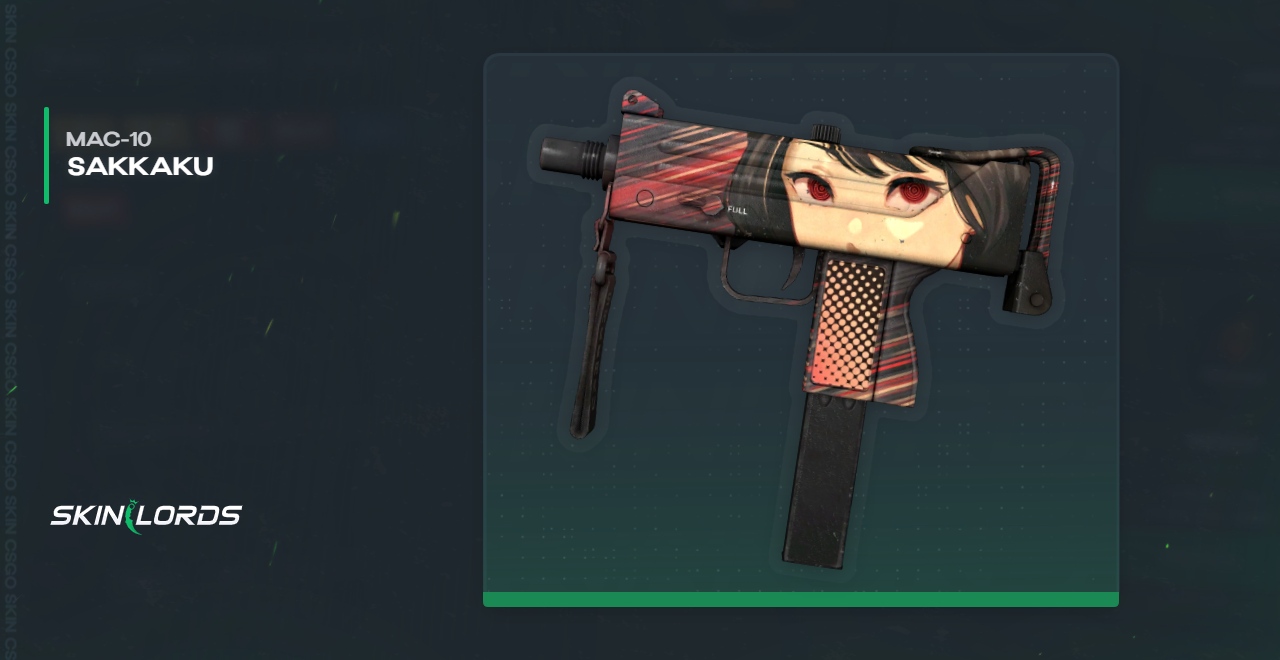 M4A4 | Dragon King
Hailing from the old Chroma case, the M4A4 Dragon King is a beloved CS:GO skin with a timeless design. Its design showcases a fierce-looking dragon with light blue and red accents, creating a stylish but not excessively flashy appearance.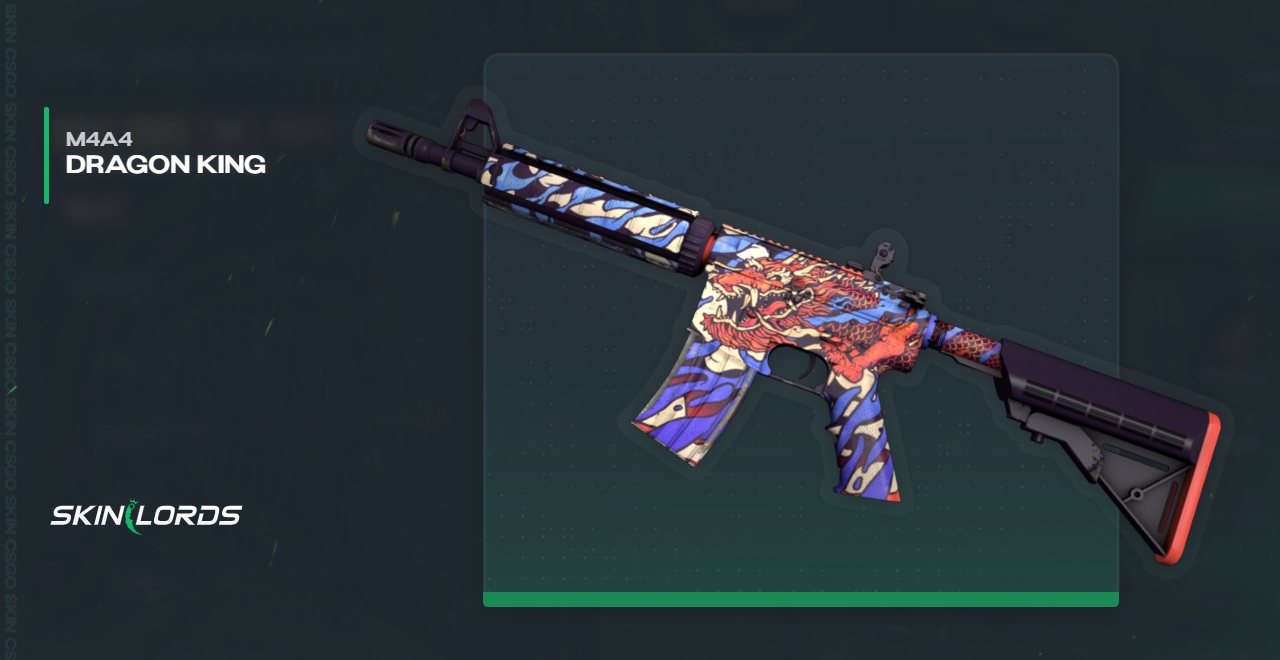 Galil AR | Kami
The Galil AR Kami, a mil-spec grade skin from the Huntsman Case, features a subtle color typical for a mil-spec skin. Its design is based on Japanese manga and is most visually impressive when in Factory New or Minimal Wear condition.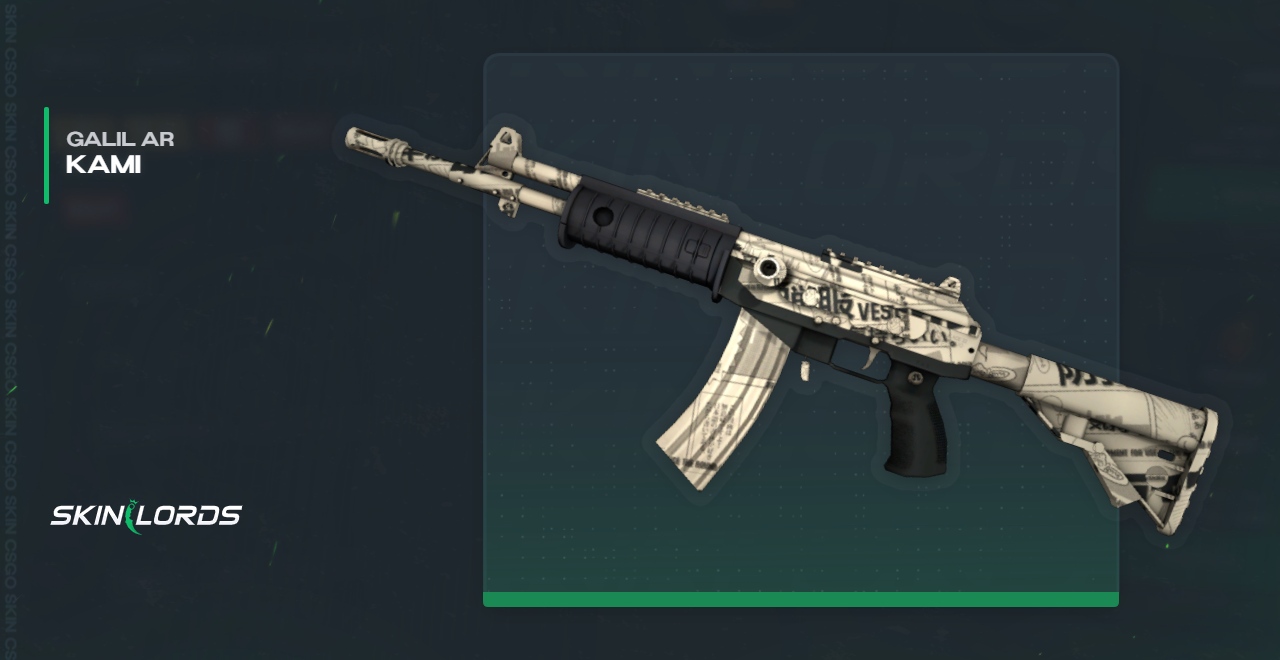 M4A1-S | Player Two
Despite its heavy anime theme, the M4A1-S Player Two is a covert-grade skin that is not excessively expensive since it was released in the Prisma 2 case, which had a large number of cases. Its design is reminiscent of manga, with vibrant colors, explosive effects, and a military anime character firing a weapon.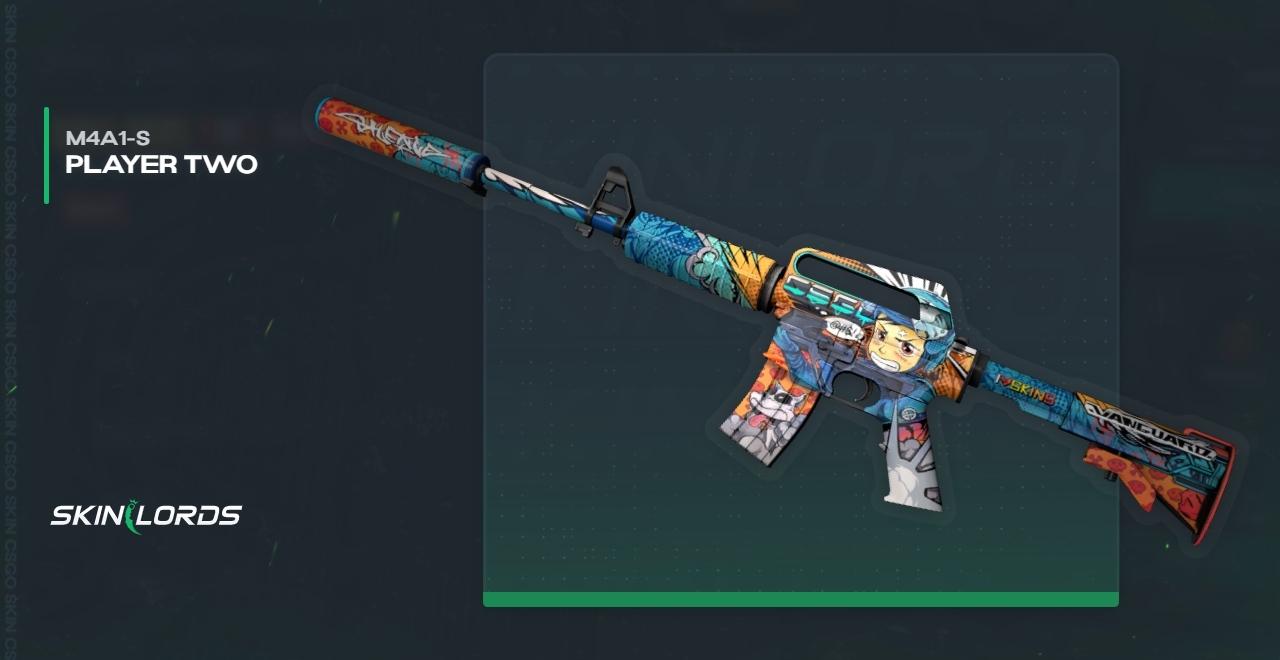 Desert Eagle | Kumicho Dragon
The Kumicho Dragon, which can be found in the Operation Wildfire Case, boasts a striking reflective metallic appearance that showcases a large dragon on its barrel and a small dragon logo on its handle. Both the barrel and handle designs are intricately detailed in white paint.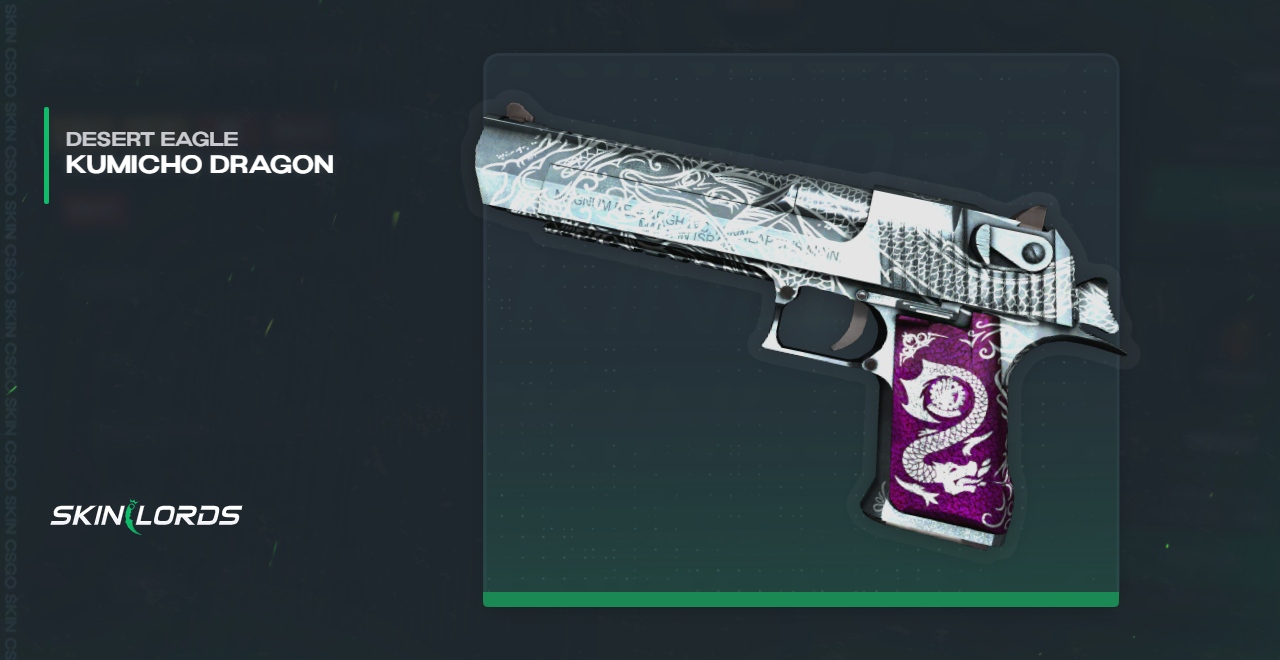 AUG | Akihabara Accept
The AUG Akihabara Accept, a legendary skin, is part of The Rising Sun Collection and features an anime girl with pink hair in military attire. Its supply is extremely limited since it can only be obtained by burning an AK-47 Hydroponic in a trade-up contract, which is not worth it as the Hydroponic costs almost the same as this AUG skin.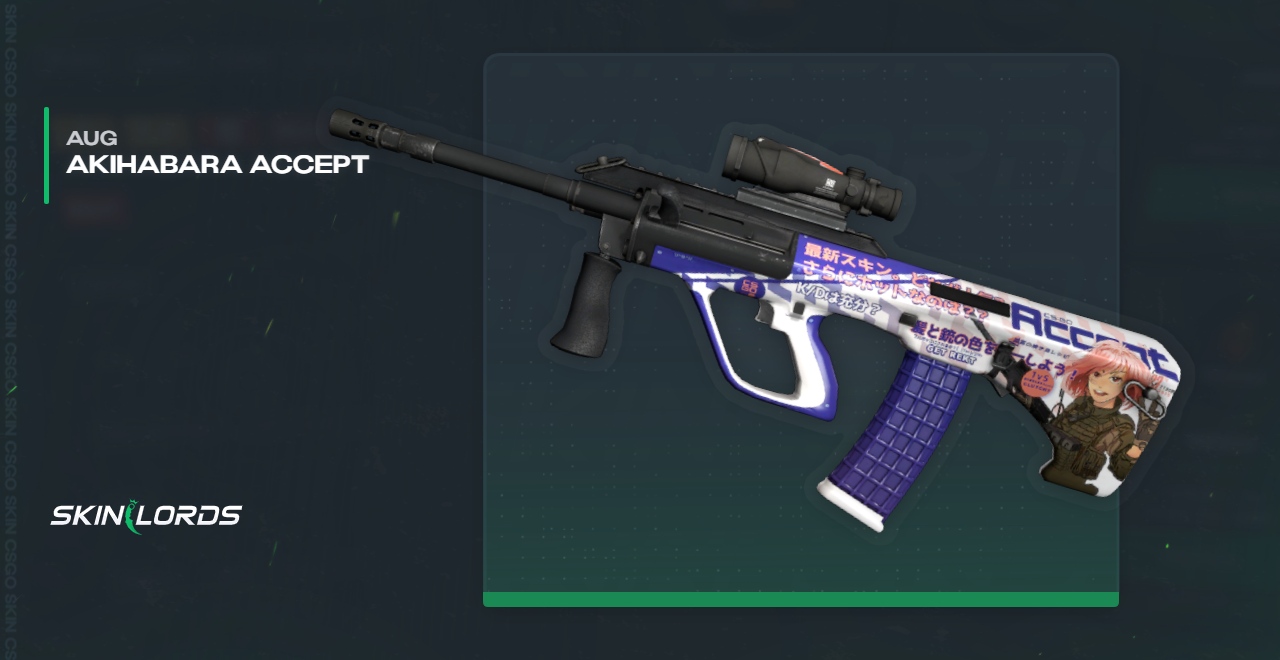 Glock-18 | Umbral Rabbit
The Glock-18 Umbral Rabbit was introduced in 2023 as part of the Revolution case and is thought to be a nod to the Lunar New Year. The skin boasts intricate designs of various temples and a rabbit, which is especially significant as 2023 happens to be the Year of the Rabbit.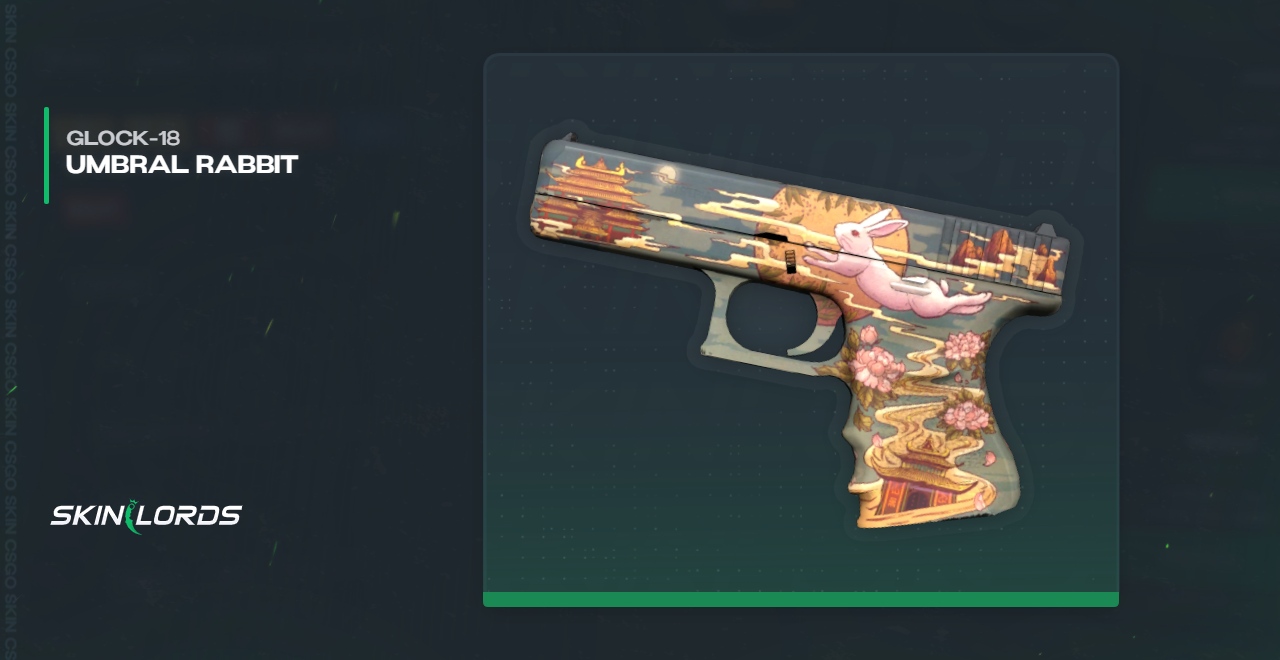 We hope our collection of anime-themed skins in CS:GO has been helpful. If you think we missed a crucial skin, or if you have any opinions, please feel free to share your thoughts with us in the comments section.
Join daily skin giveaways on our Twitter!