Here's our quick, straightforward guide to changing your crosshair in CS:GO. Customize the crosshair's color and size, or go as far as a dynamic crosshair that will expand with movement or when bullets are fired.
Follow the Steps Below
Open Settings by pressing the gear icon in the sidebar menu
Click on Game and then on Crosshair
The crosshair customization menu will now be shown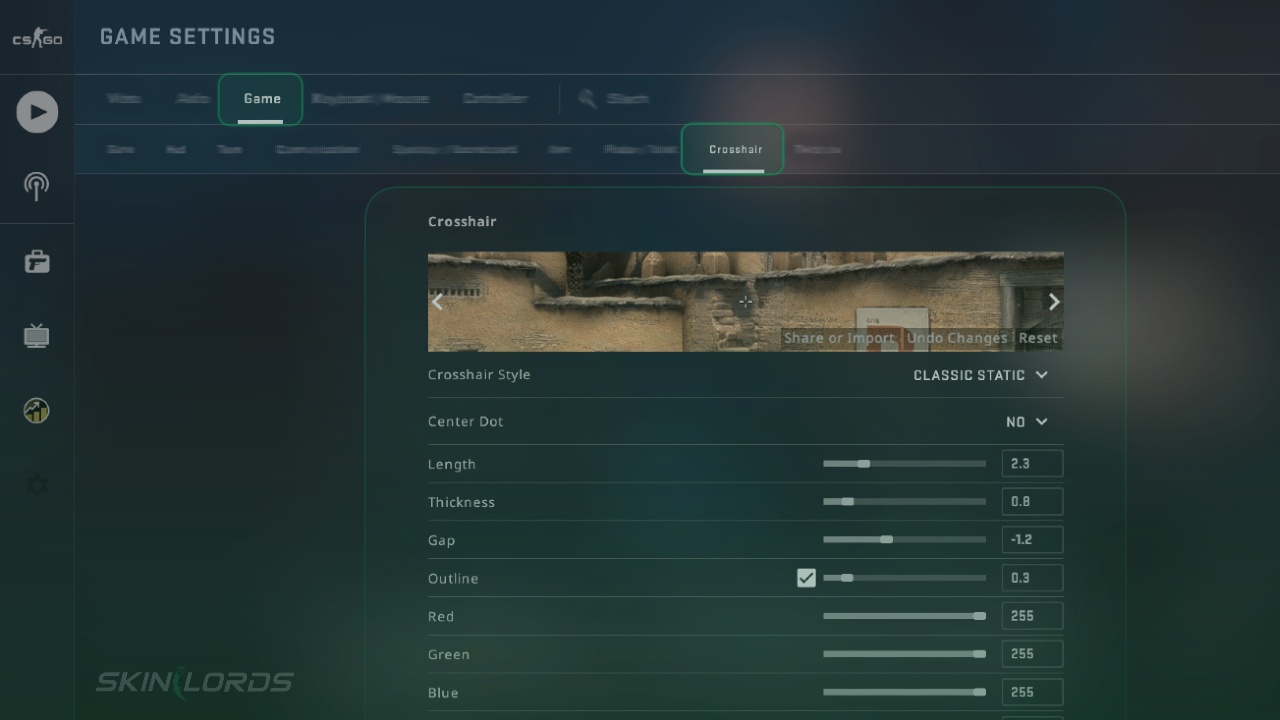 ---
We hope you enjoyed our quick guide on how to view the menu to customize your crosshair in CSGO. Feel free to comment if we missed out on an important setting or if you had any issues with our guide.