The SSG 08, also known as the Scout, is a cheaper alternative to the legendary AWP sniper rifle in Counter-Strike: Global Offensive. It's a great option for long-range combat without breaking the bank. However, in this guide, we will be focusing on the top ten best skins for the SSG 08 in CS:GO. These skins are sure to give your Scout a unique and stylish look that will set it apart from the rest.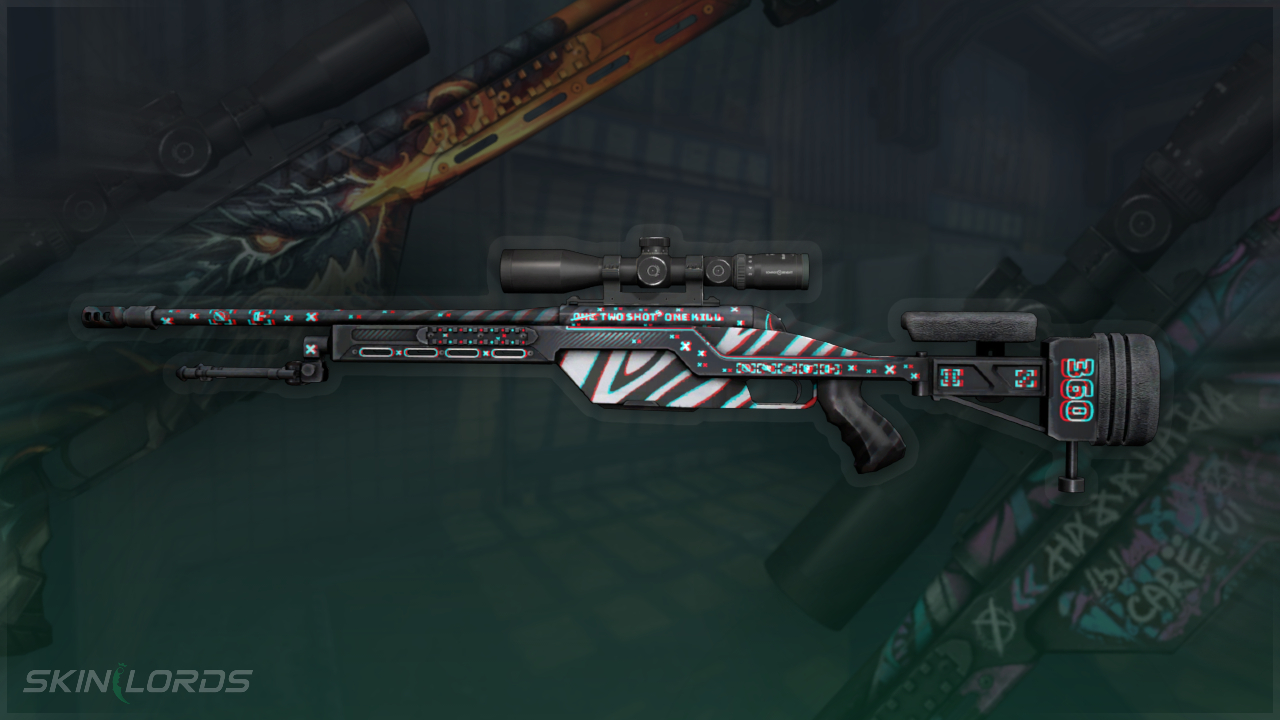 We recommend purchasing skins through SkinPort, where items commonly are discounted at fifteen to thirty percent of the Steam market price.
10. Turbo Peek
The SSG 08 Turbo Peek skin, which was introduced in the Operation Riptide case, is a tribute to fans of retro style. Its flashy neon colors give the weapon a vibrant and eye-catching look, making it a great choice for those who want to add some color to their arsenal at an affordable price.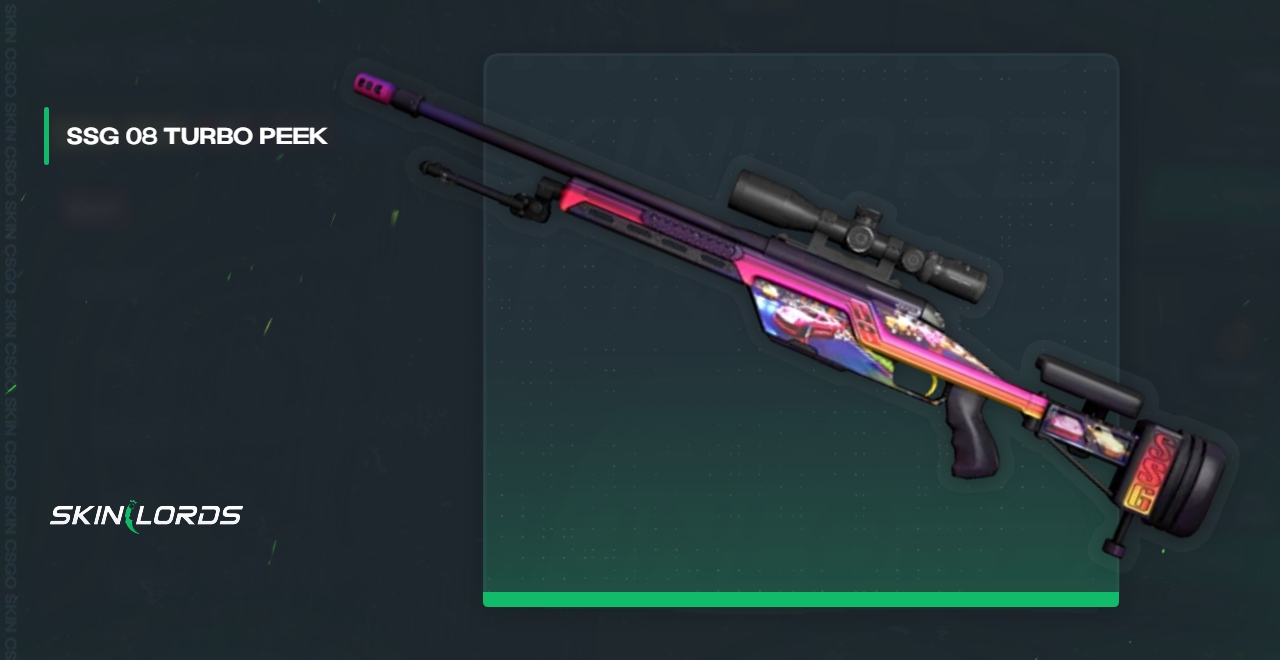 9. Dark Water
The Dark Water skin design is a fan favorite in the world of CS:GO, originally included in the first case released for the game and later appearing in several other cases. The SSG 08 with the Dark Water finish was added to the eSports 2014 case and is a great pick for those who appreciate vintage skins.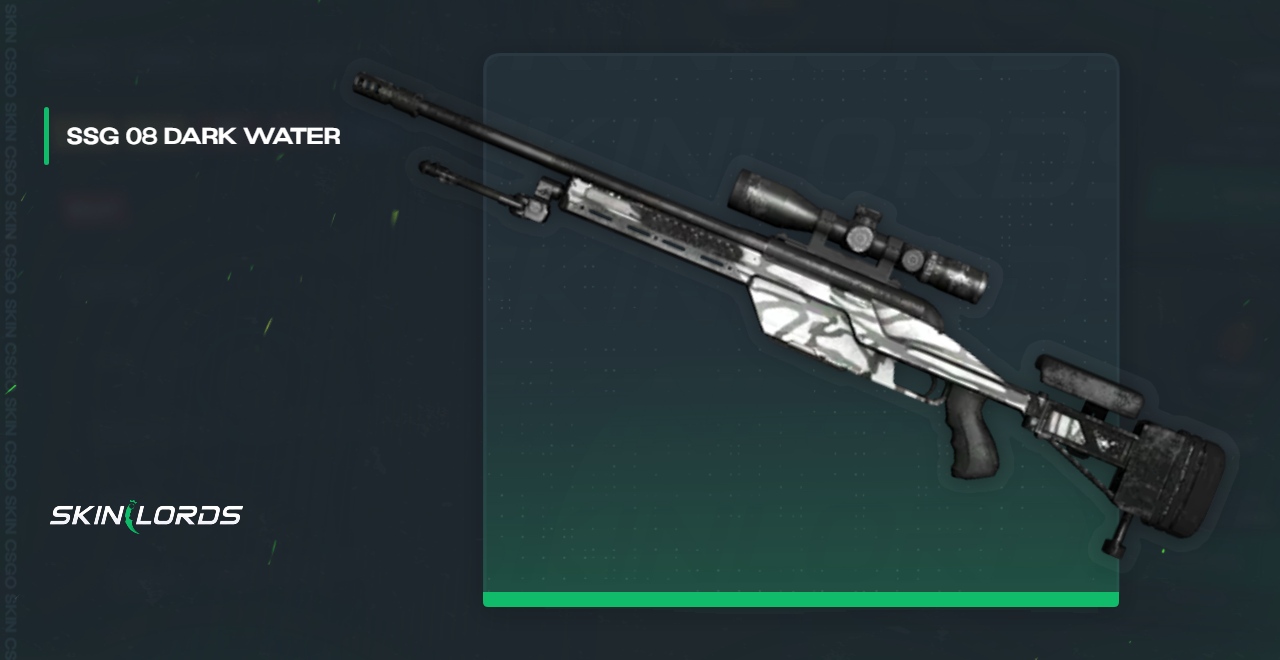 8. Death's Head
The Death's Head was introduced with Operation Hydra and features a unique pattern inspired by a particular hawk moth, complete with a skull marking on its back. With its interesting backstory and cool appearance, this skin is sure to stand out in any collection.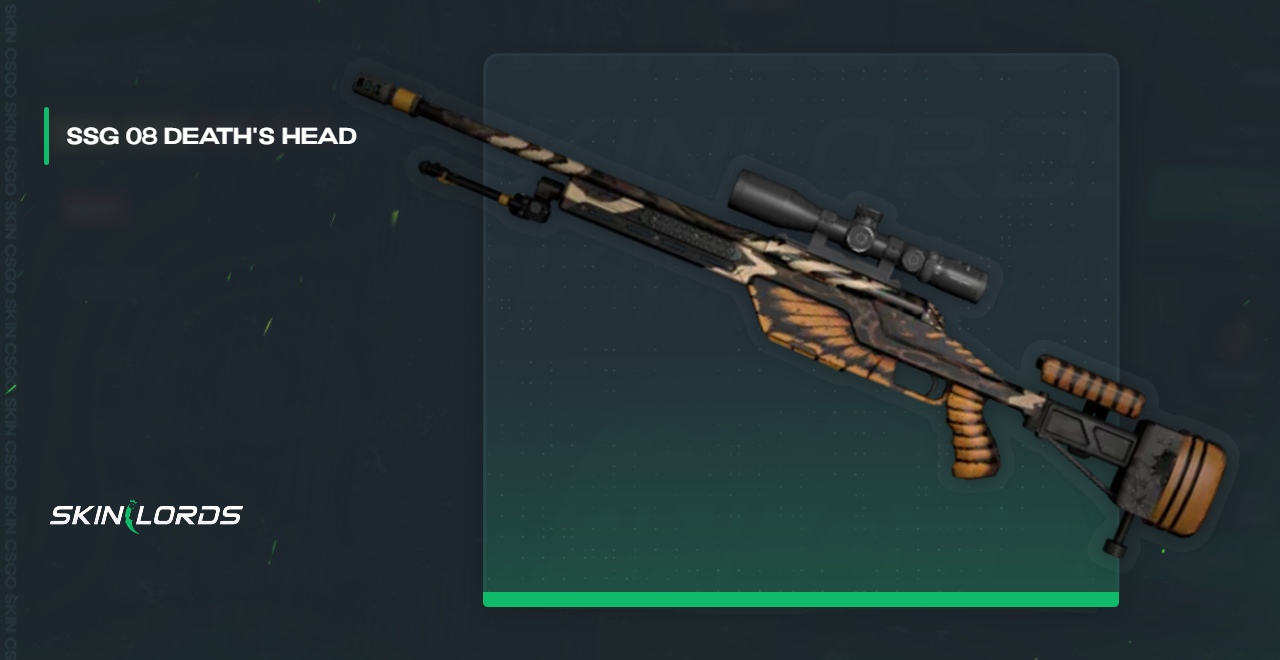 7. Hand Brake
Despite not having any flashy colors or crazy animals, the Hand Brake skin still manages to make our top ten list. Its navy blue and white color scheme give it a vintage and sophisticated vibe, making it a great choice for those who prefer a more toned-down look. If you're looking for a skin that's not too over-the-top, the Hand Brake is an ideal pick.
6. Dragonfire
It's hard to find a cooler design for a gun than a fire-breathing dragon, and the Dragonfire skin delivers on that front. It's one of the two covert skins available for the scout, and while it's the cheaper option, it still offers excellent value for its price. If you're looking to add some personality to your loadout, the Dragonfire is a fantastic choice.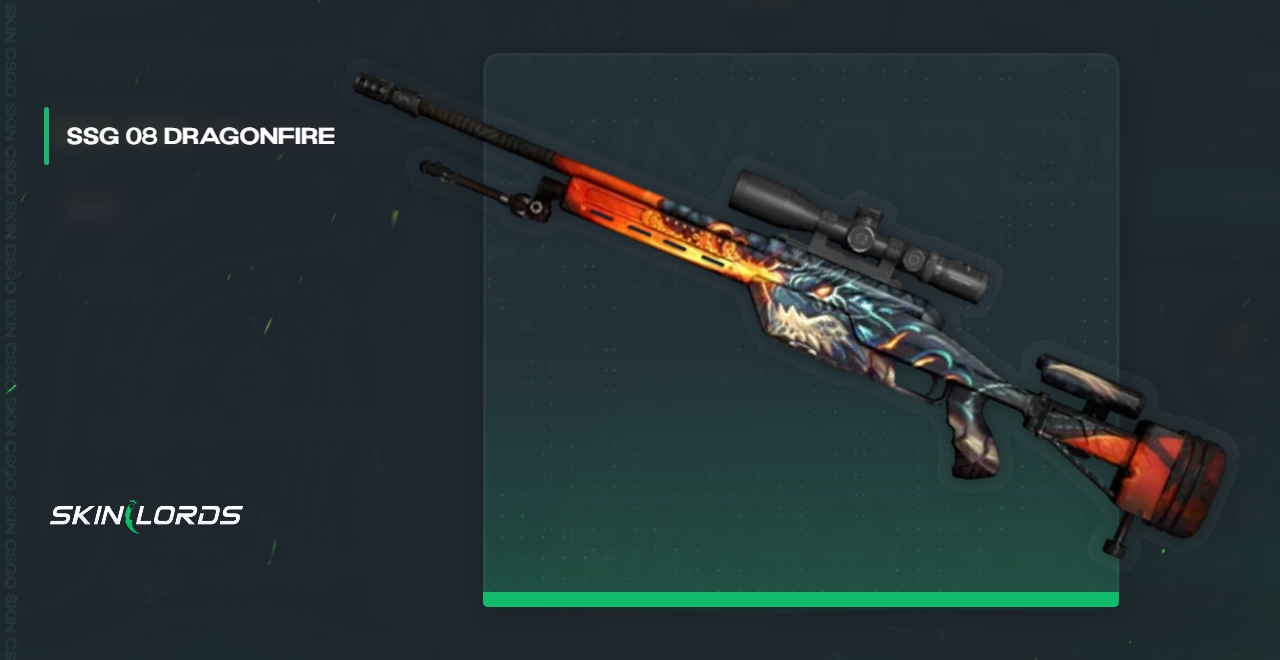 5. Detour
The SSG 08 Detour skin is a popular choice among fans for its discrete and simple design. Its monochrome color scheme and minimalistic style make it a great fit for a white or black loadout. Its subtle appearance makes it a great option for those who prefer a more simple look for their weapons.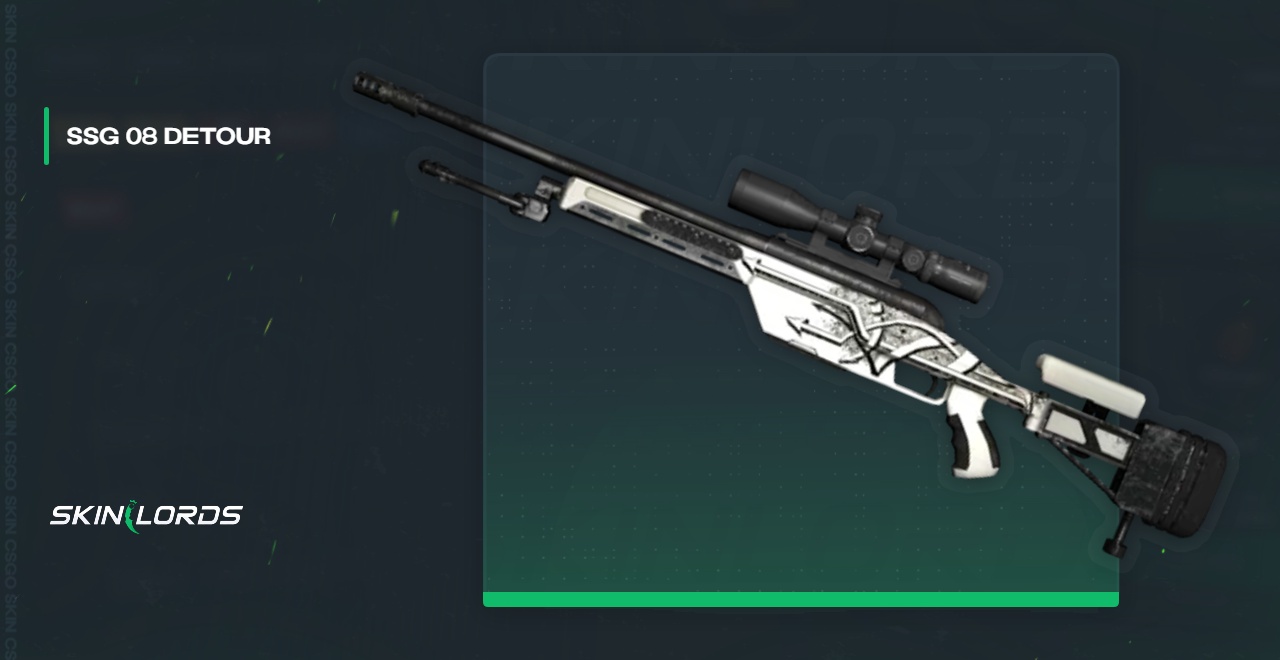 4. Parallax
The Scout Parallax skin was released in late 2020 as part of Operation Broken Fang and is a truly unique addition to the world of CS:GO. Its zebra-striped pattern is combined with a striking 3D red and blue effect, resulting in a skin that is truly one-of-a-kind. Fortunately, the Parallax is classified as a restricted rarity skin, which means it is affordable.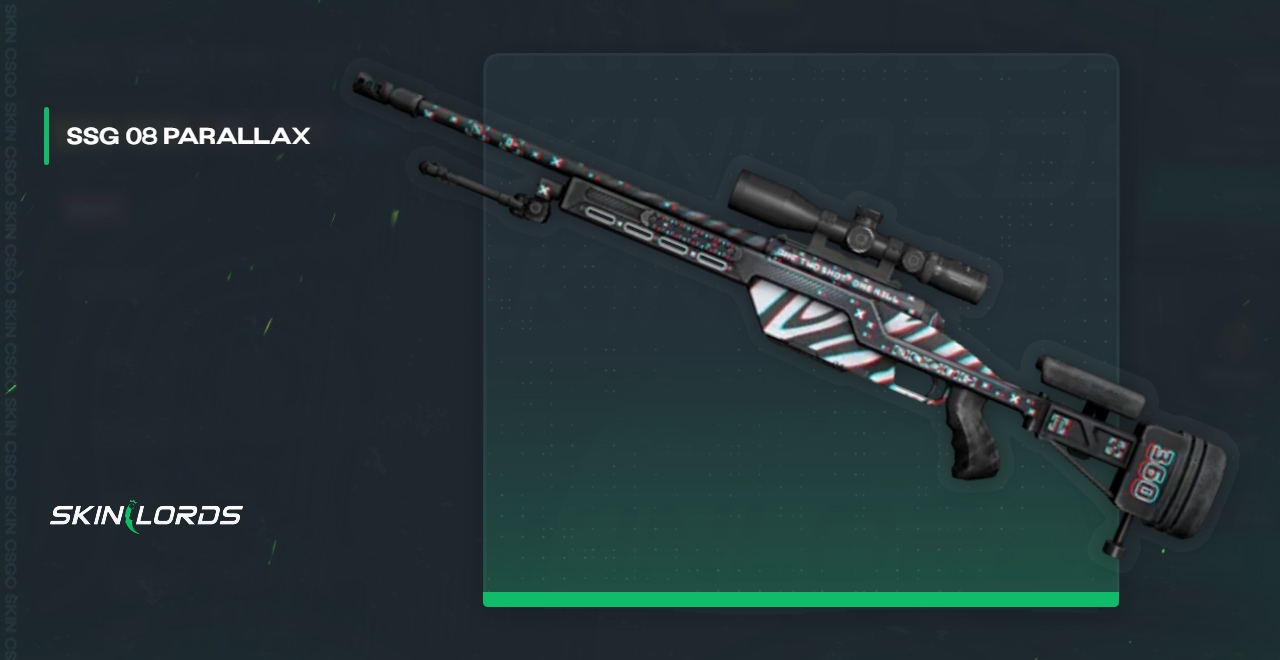 3. Fever Dream
The Fever Dream skin may be one of the cheapest skins available for the scout, but don't let that fool you. It features a vibrant, colorful graffiti pattern that looks cool even in its battle-scarred condition. Despite its low price, the Fever Dream skin is a standout choice for those who want to add some personality to their weapons without breaking the bank.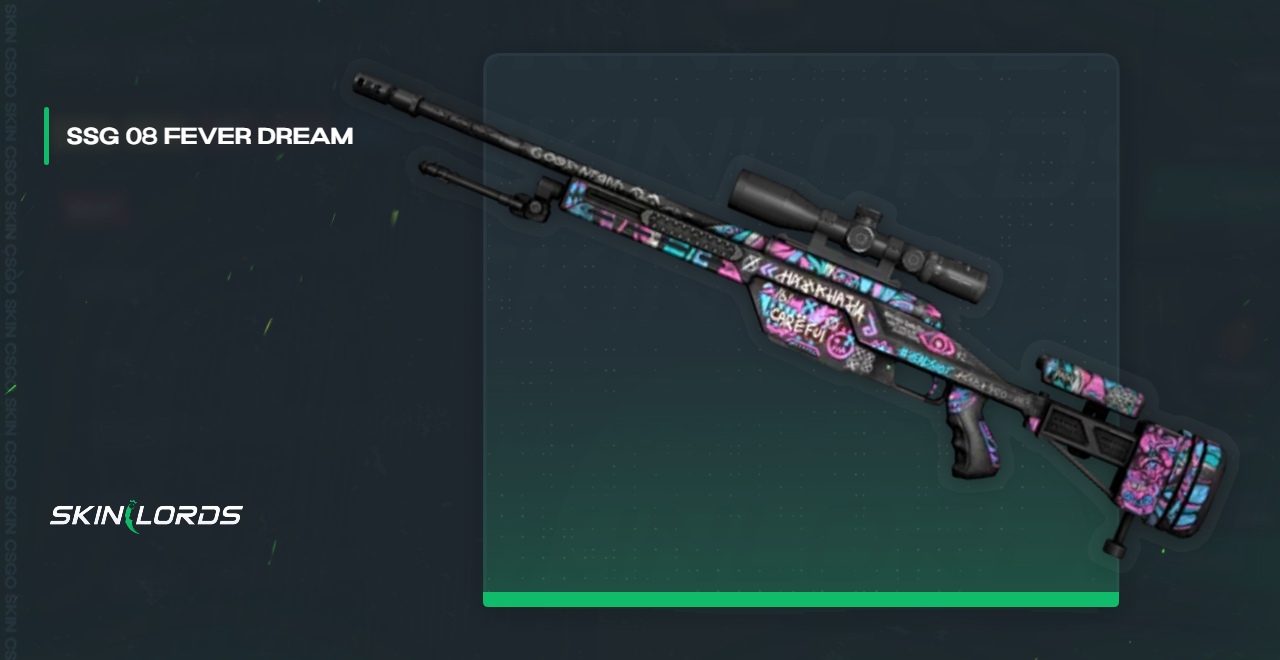 2. Abyss
If you're looking for a budget-friendly option, the Abyss skin is definitely worth considering. Some of the patterns available for this skin are truly stunning, and it's worth taking the time to browse and find a cool pattern before making a purchase.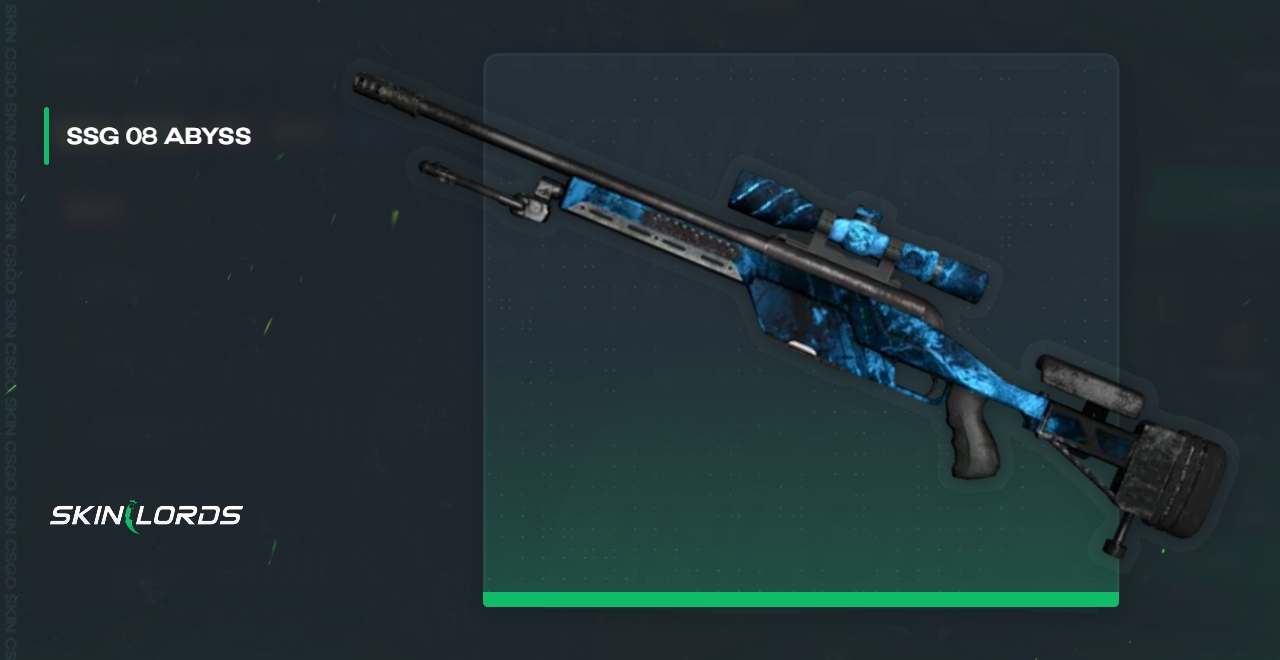 1. Blood in the Water
Although it is mostly known for being the unwanted skin in legendary expensive trade-ups, the Blood in the Water scout is widely considered the best-looking scout in the game. However, this skin does come with a hefty price tag, as it was released in the CS:GO Weapon Case 2 as a covert rarity.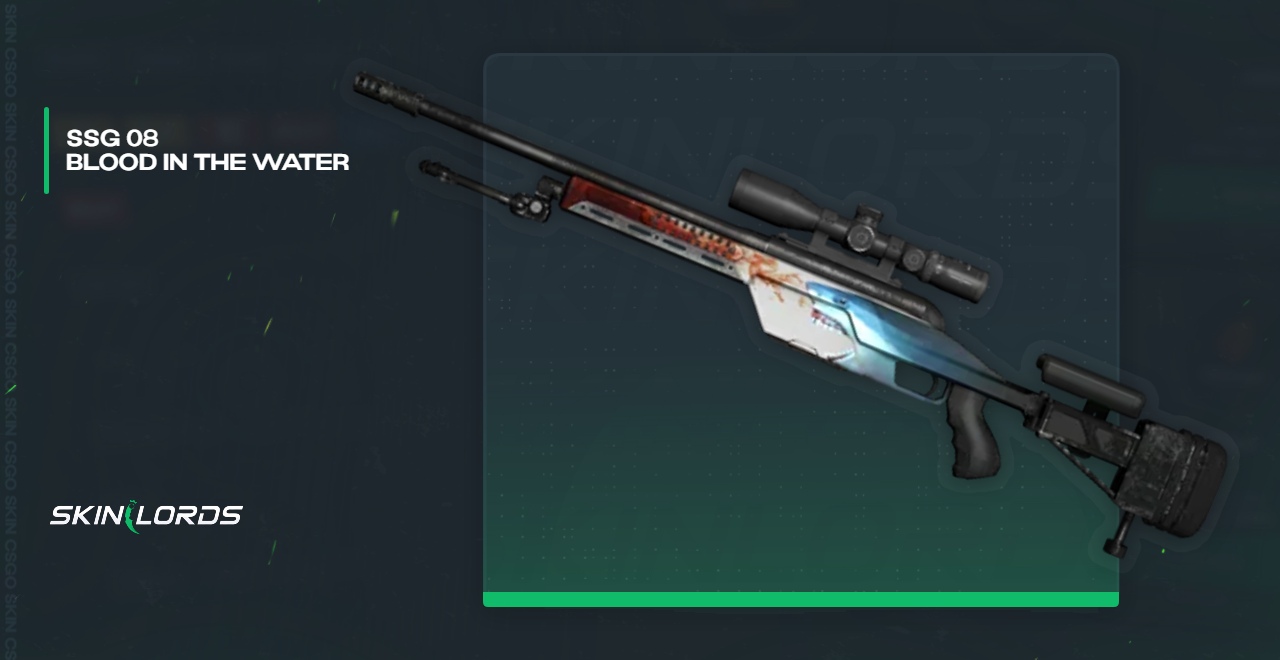 We hope you found our guide on the Top Ten SSG 08 Skins in CS:GO to be helpful. If there is a skin that you feel should have been included on this list, or if you would have ordered the skins differently, please let us know in the comments. We always appreciate the feedback.
Join daily skin giveaways on our Twitter!