The Clean Player Names setting in Counter-Strike: Global Offensive changes all player names to a more family-friendly version. While this setting can be beneficial in avoiding the display of inappropriate names, it can also hinder communication with other players. Keep this in mind if you decide to use this setting.
Follow the Steps Below
Open the Settings Menu and click on the Game page, then on Communications
Under the Communications settings, find Clean Player Names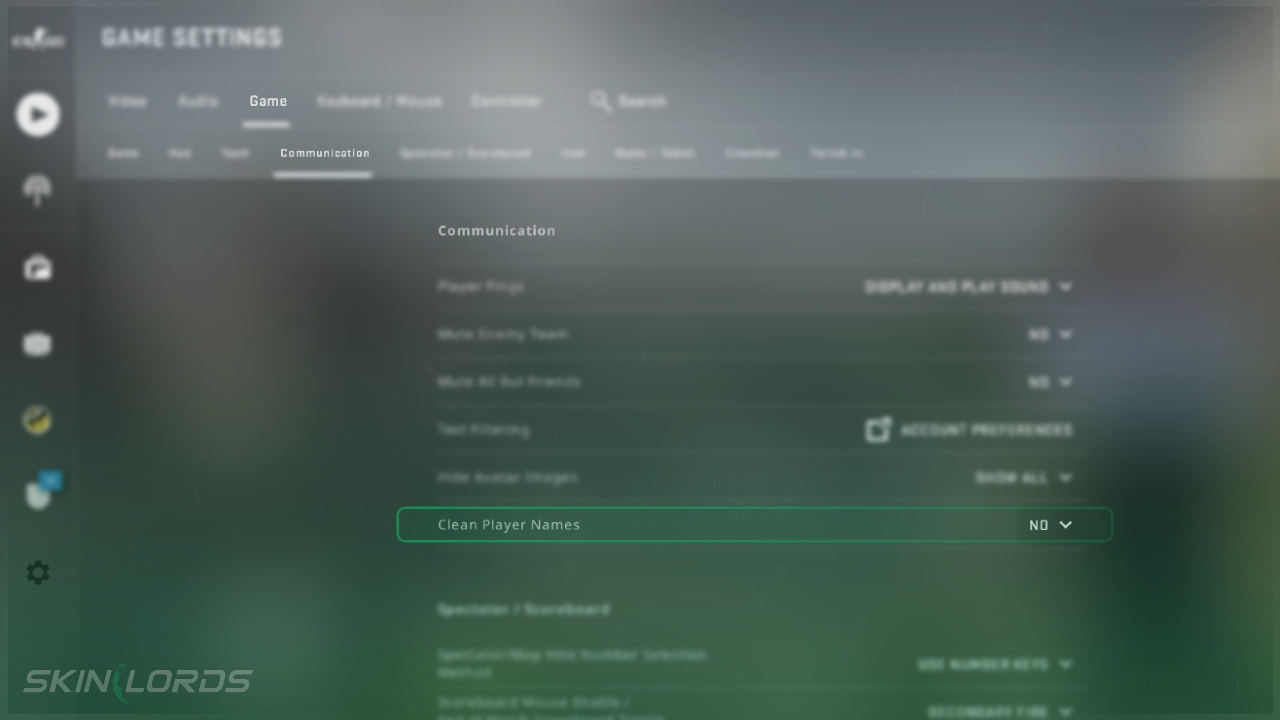 ---
Using the Developer Console
If you are unsure how to open the developer console in CSGO, view our quick guide.
Open the Developer Console
To have no censor type cl_sanitize_player_names 0
To enable clean names type cl_sanitize_player_names 1
---
We hope you found our quick guide on how to disable or enable Clean Player Names in CS:GO useful. If we missed any important information or if you encountered any issues while following the instructions in this guide, please don't hesitate to leave a comment.