The P250 is one of the more popular pistols in Counter-Strike given its affordable price. It's a useful pistol commonly bought during save rounds due to its high damage and cheap price. Here are our picks of the Best Looking Skins for the P250 in Counter-Strike.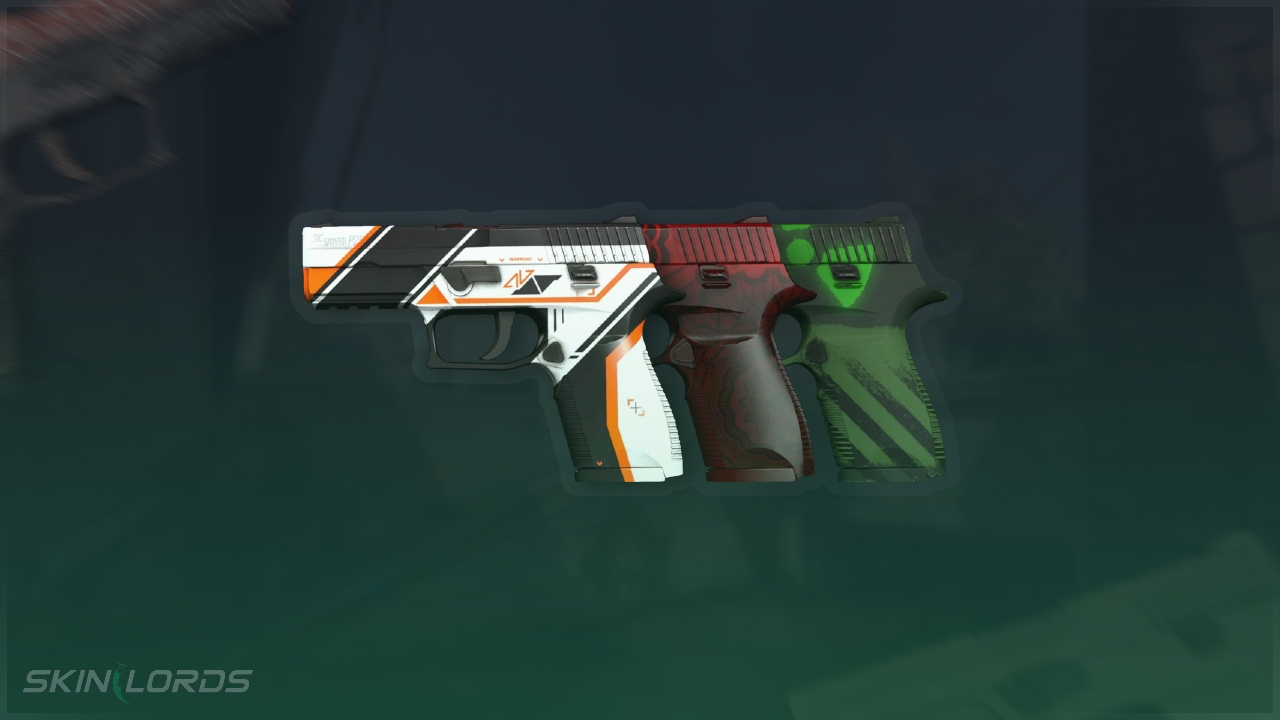 We recommend purchasing skins through SkinPort, where items commonly are discounted at fifteen to thirty percent of the Steam market price.
10. Mehndi
The P250 Mehndi is an old CSGO skin introduced in the Winter Offensive Weapon Case. The black and red skin has a beautiful free-flowing design based on Indian mehndi, also known as henna body art.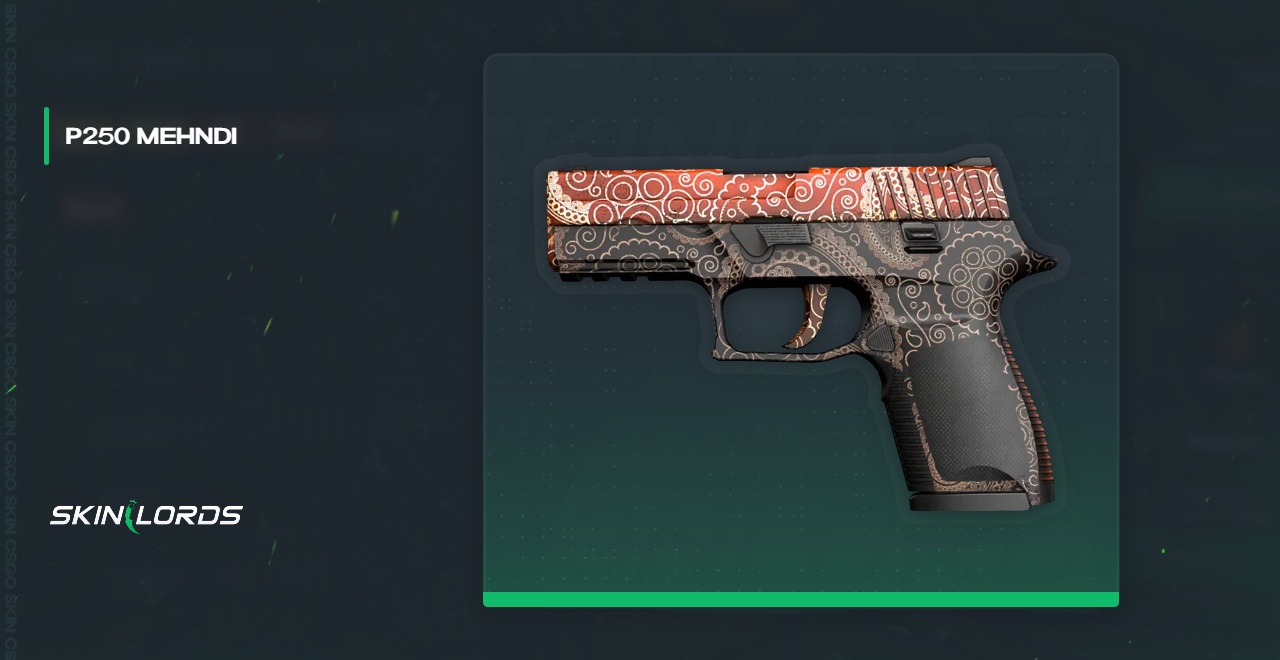 9. See Ya Later
The See Ya Later is the only covert P250 introduced to Counter-Strike. Released in the Spectrum 2 case, the skin features a robot alligator to symbolize its name, "See Ya Later, Alligator" theme.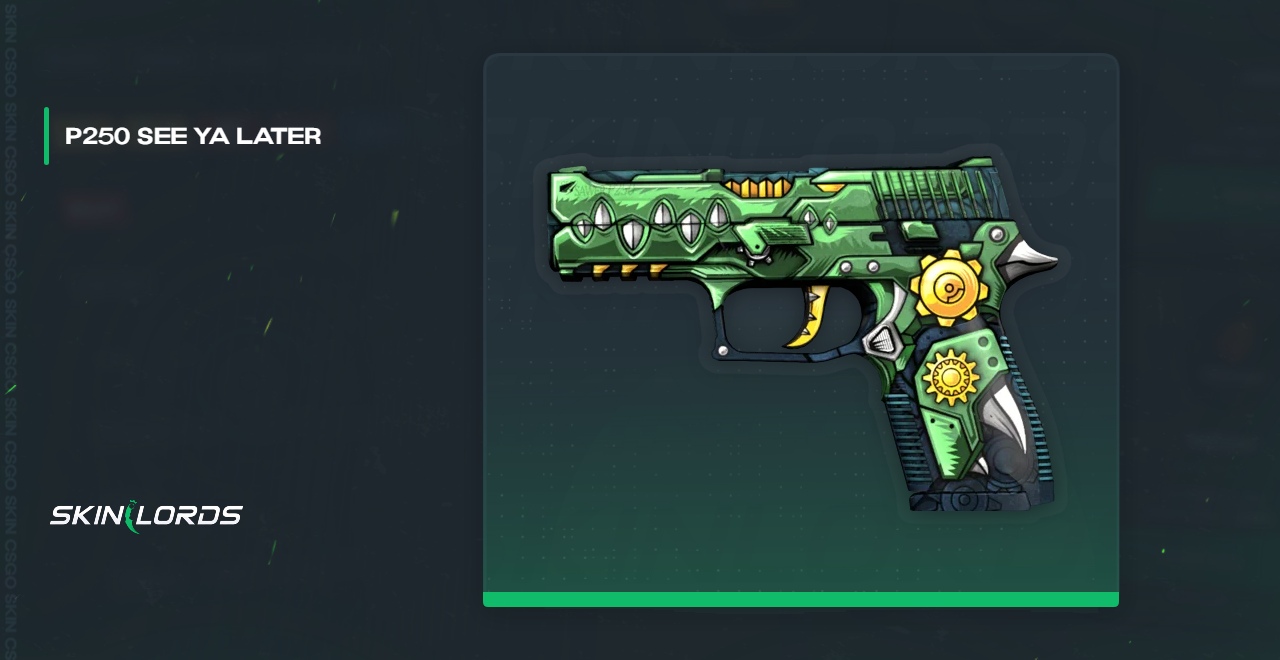 8. Visions
A relatively new P250 skin, the Visions is very vivid and colorful. A perfect choice for players who love super colorful skins. Unfortunately, it is a bit expensive as it's commonly used for trade-ups to the USP-S Printstream.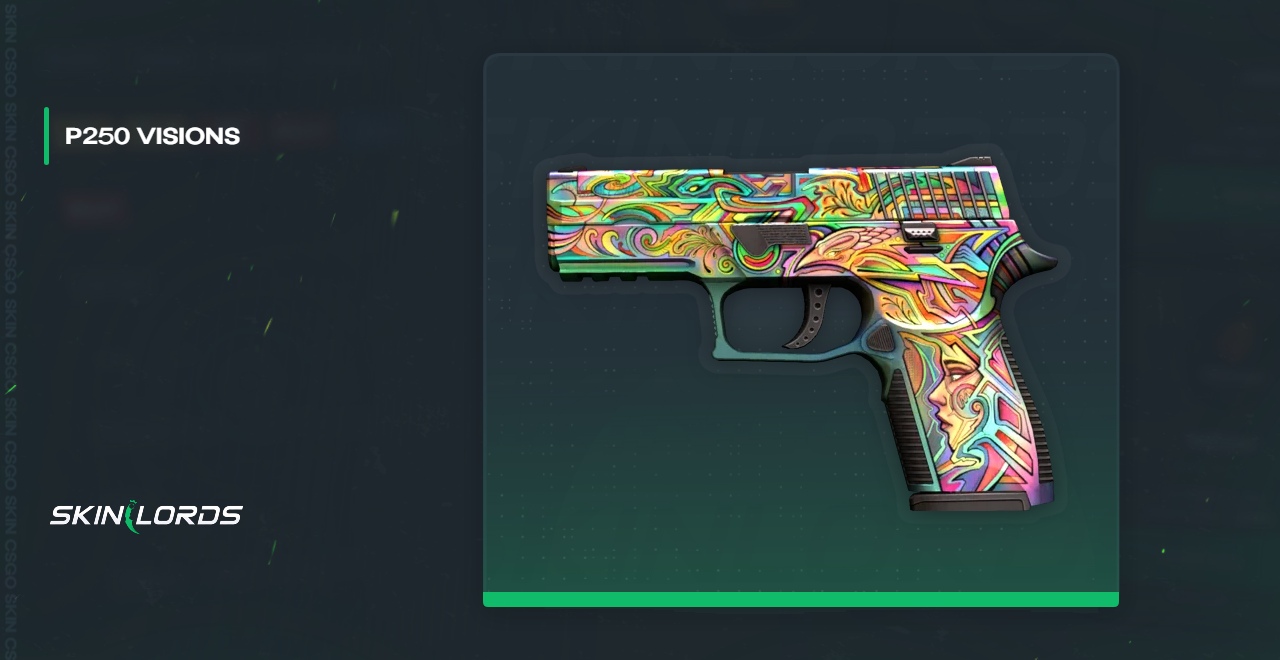 7. Nuclear Threat
A chemical disaster that was released in the original Nuke Collection. Its cool looks come with a cost, as it is currently the most expensive P250 skin in CSGO. The Nuclear Threat would be an excellent addition to your loadout if the price is not a problem.
6. Undertow
It may be one of the game's older skins, but it is still one of the best-looking. Released in the CSGO Weapon Case 3, the Undertow is expensive but is excellent if you want to have an epic blue-themed inventory.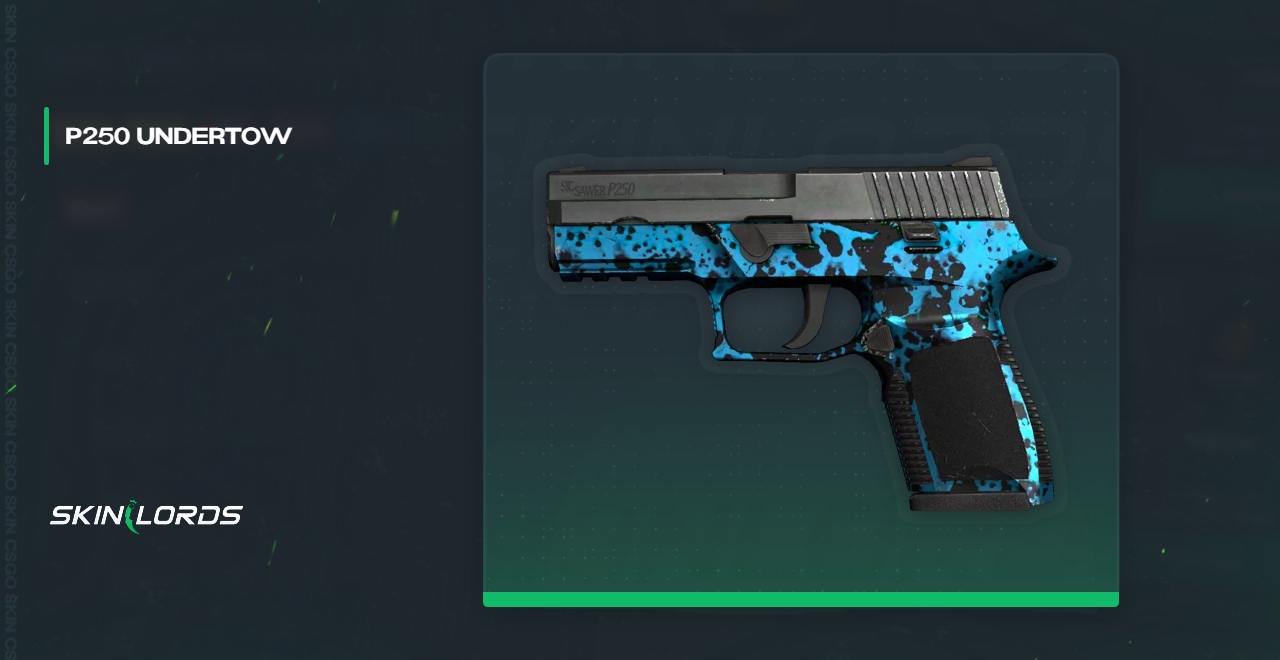 5. Asiimov
As one of the most famous skins for the AWP, the Asiimov on any weapon is an awesome skin to have. It has a sleek design and is affordable in Field-Tested condition. A good pick to have, especially in an orange-themed loadout.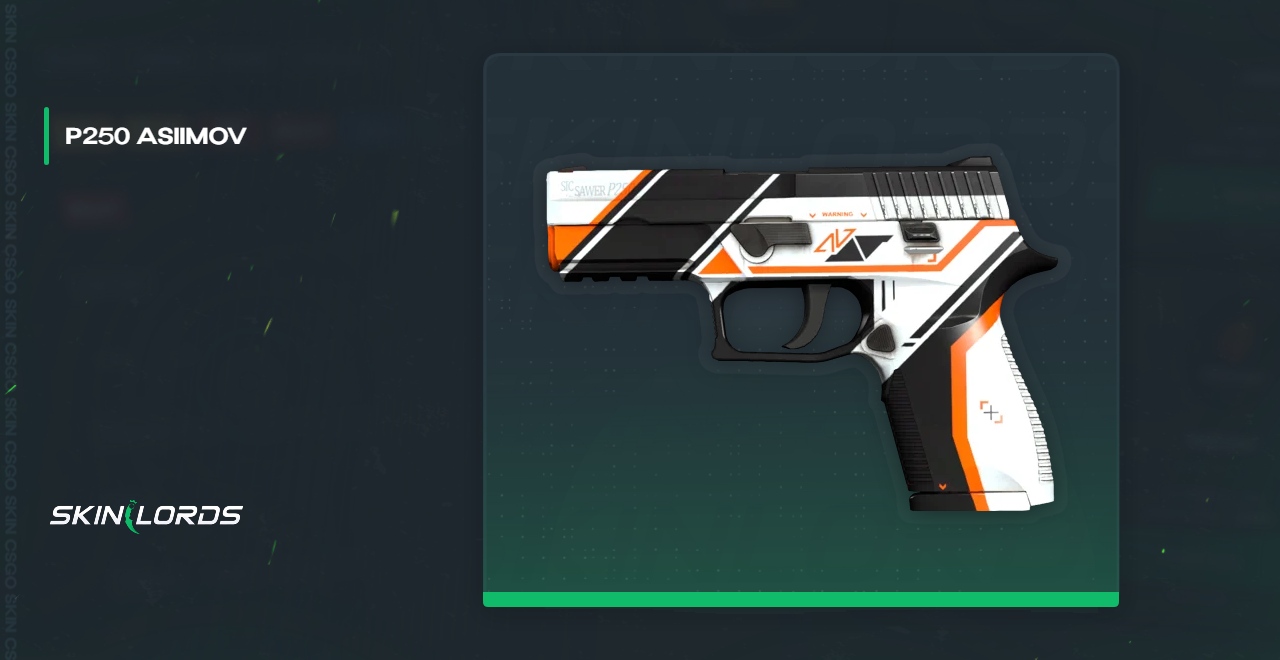 4. Muertos
The Muertos is hands down, one of the best red-colored skins in the game. Its low-key black and red colors go together like fine wine. Muertos translates to The Dead, a very deadly name for this gun.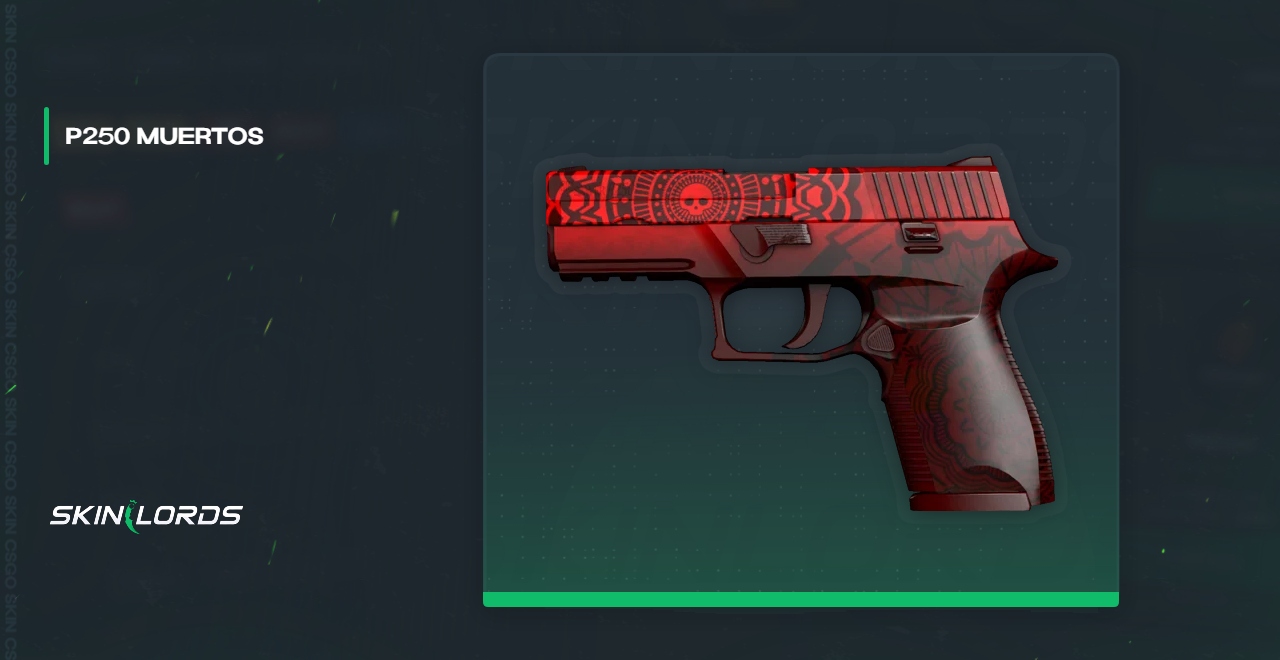 3. Franklin
Nothing says "I'm Rich" like having one-hundred dollar bills wrapped around a gun in a video game. Nevertheless, the Franklin is a classic skin in CSGO and a superb skin for your loadout.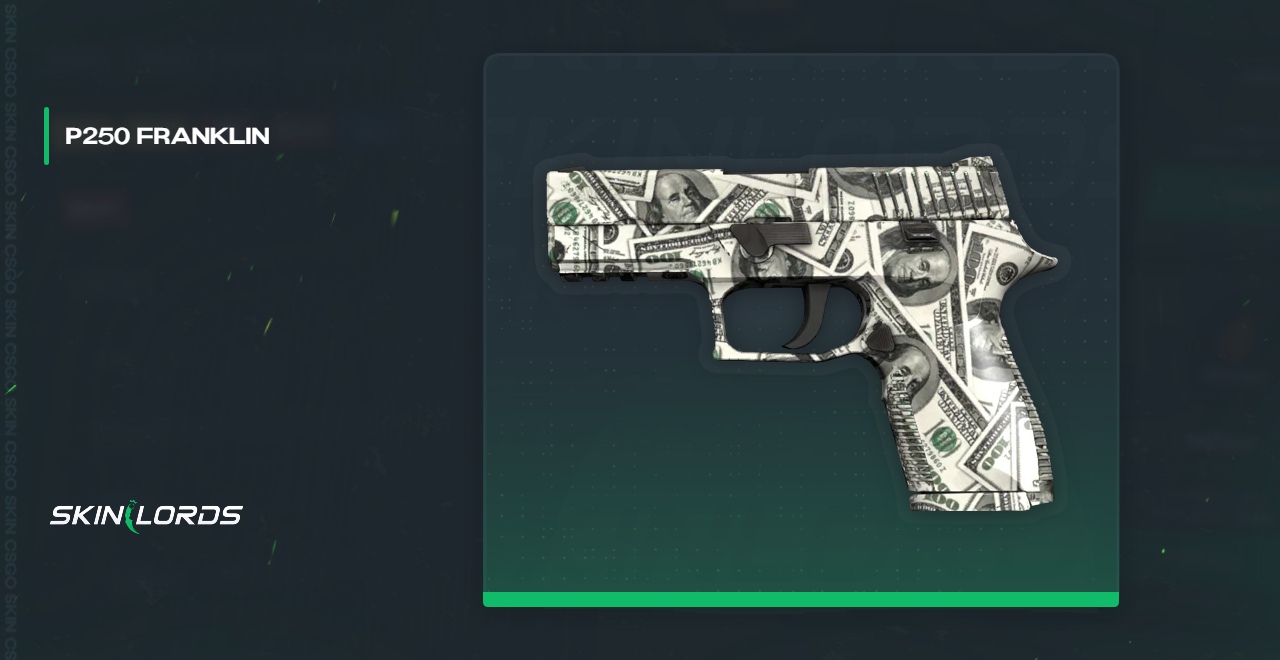 2. Whiteout
A minimalist's dream skin. Introduced in Operation Bloodhound's Chop Shop Collection, the Whiteout has a clean, polished white pattern that goes with any loadout. Unfortunately, the Whiteout is extremely rare to unbox in Factory New and is expensive.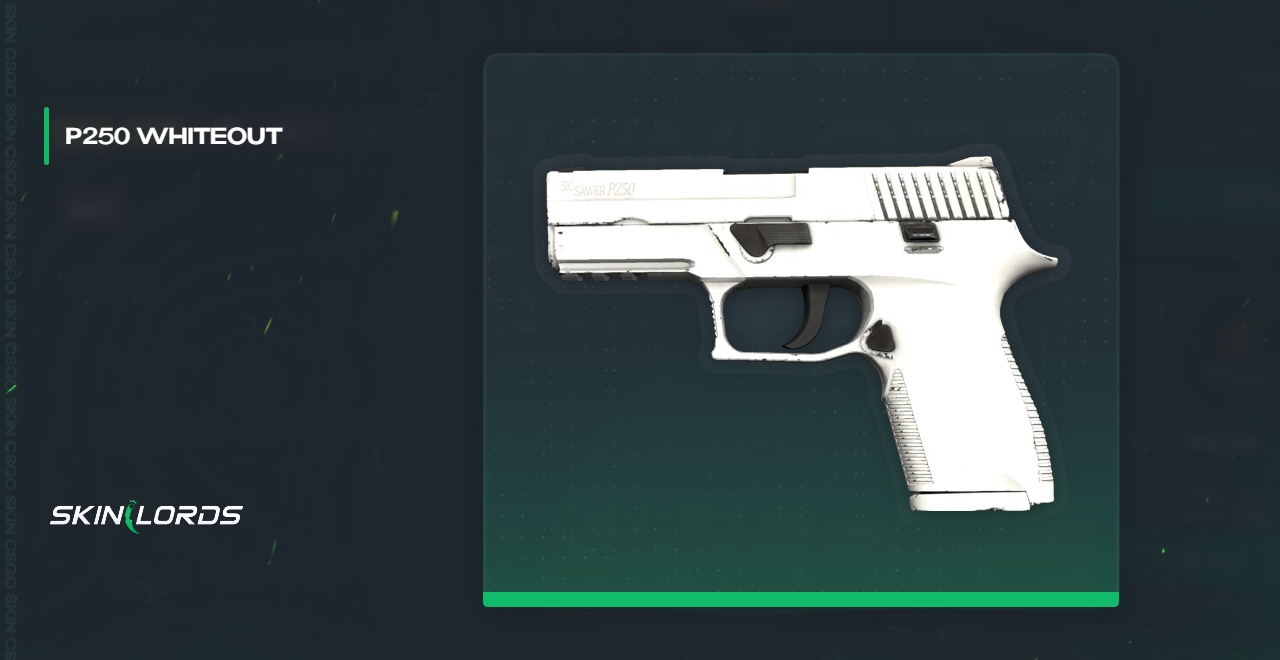 1. Sand Dune
Hands down the most iconic meme skin in all of CS:GO. It would be an embarrassment not to include this beauty on the list. Also, being the cheapest skin on the market, the P250 Sand Dune is a necessary addition to your inventory.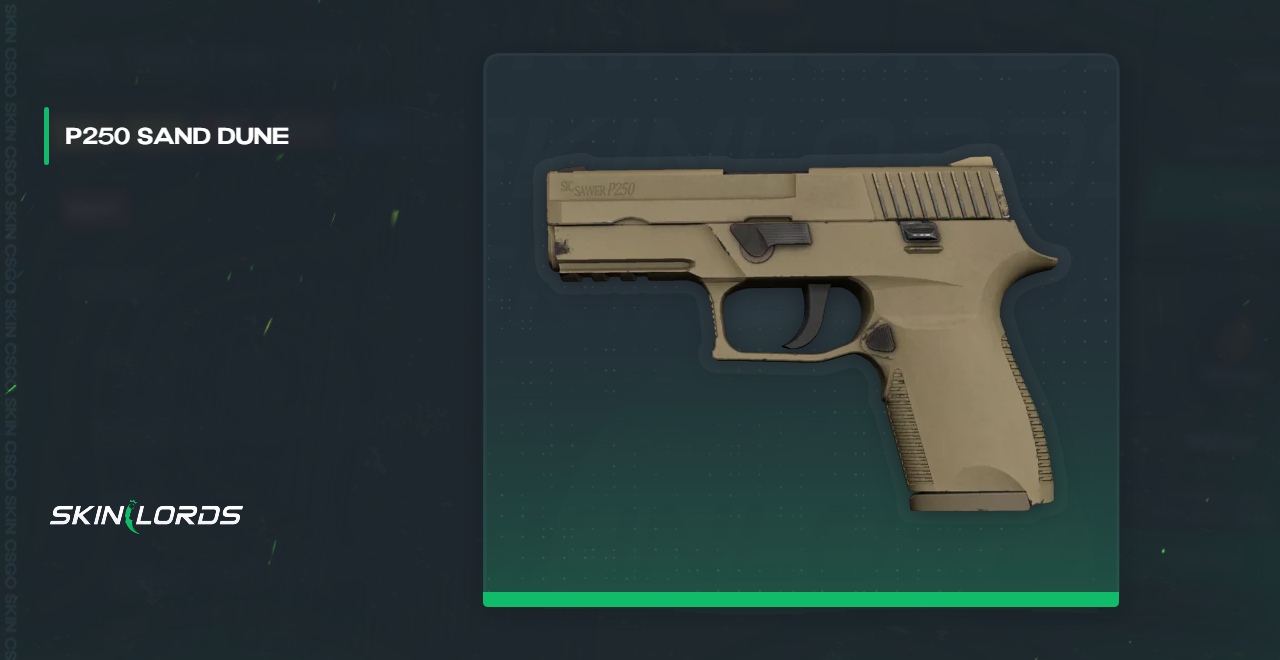 We hope you enjoyed our guide on the top ten P250 skins in CS:GO. Feel free to comment if we missed out on an important skin or if you would have ordered the skins differently.
Join daily skin giveaways on our Twitter!