The P250 is a popular choice among players in Counter-Strike due to its relatively low cost and high damage output. It is often purchased during save rounds because of its cost-effectiveness. If you want to add some style to your P250, here are our top picks for the best-looking skins for this pistol in Counter-Strike.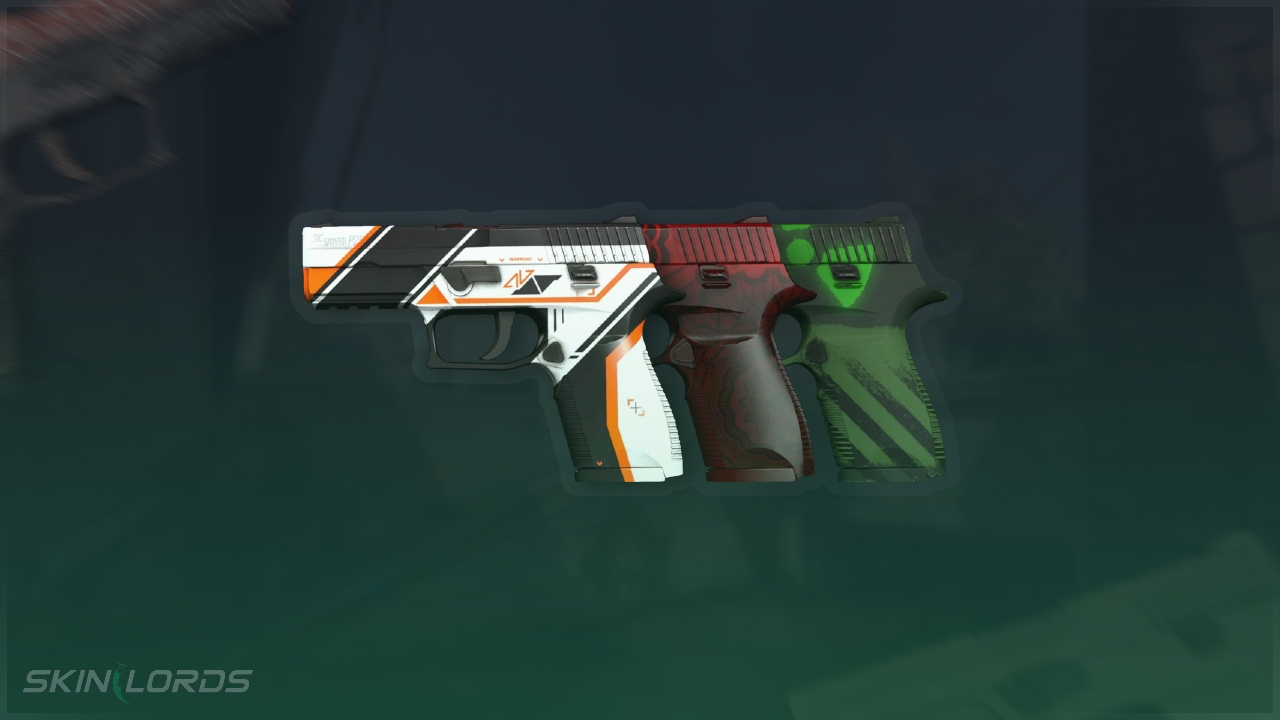 We recommend purchasing skins through SkinPort, where items commonly are discounted at fifteen to thirty percent of the Steam market price.
10. Mehndi
The P250 Mehndi is an older CS:GO skin introduced in the Winter Offensive Weapon case. It features a black and red color scheme with a beautiful, free-flowing design based on Indian mehndi, also known as henna body art.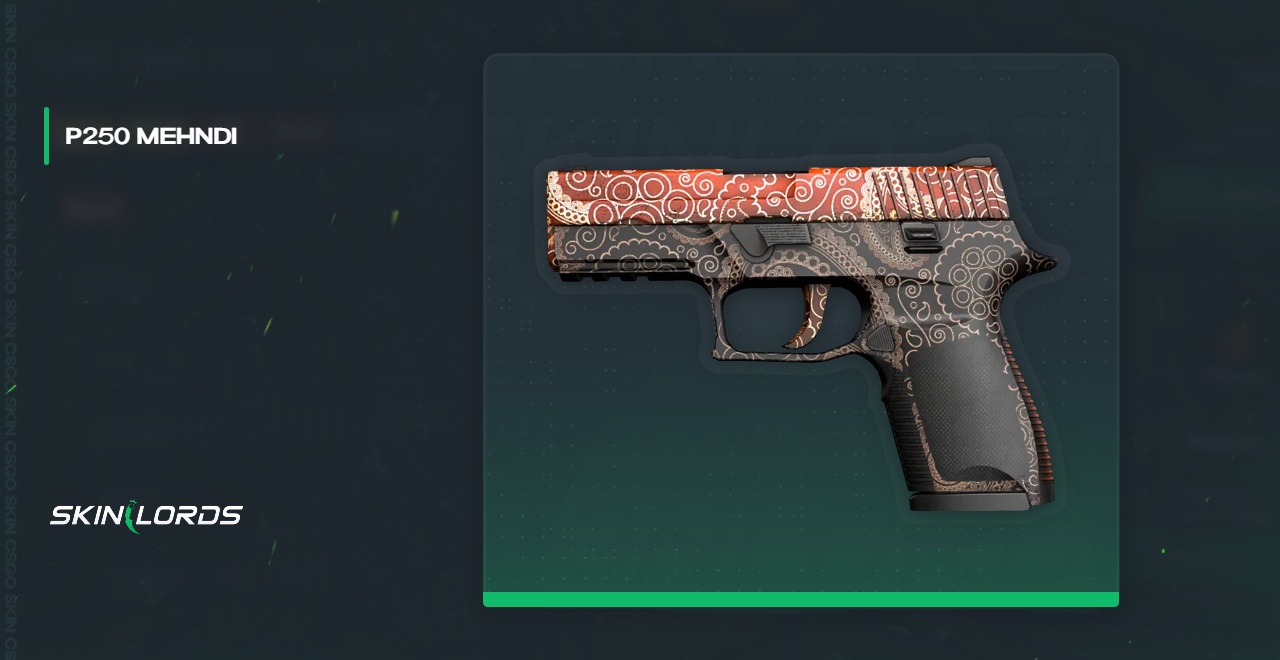 9. See Ya Later
The See Ya Later is the only covert P250 skin introduced in Counter-Strike. It was released in the Spectrum 2 case and features a robot alligator design, which ties into its "See Ya Later, Alligator" theme.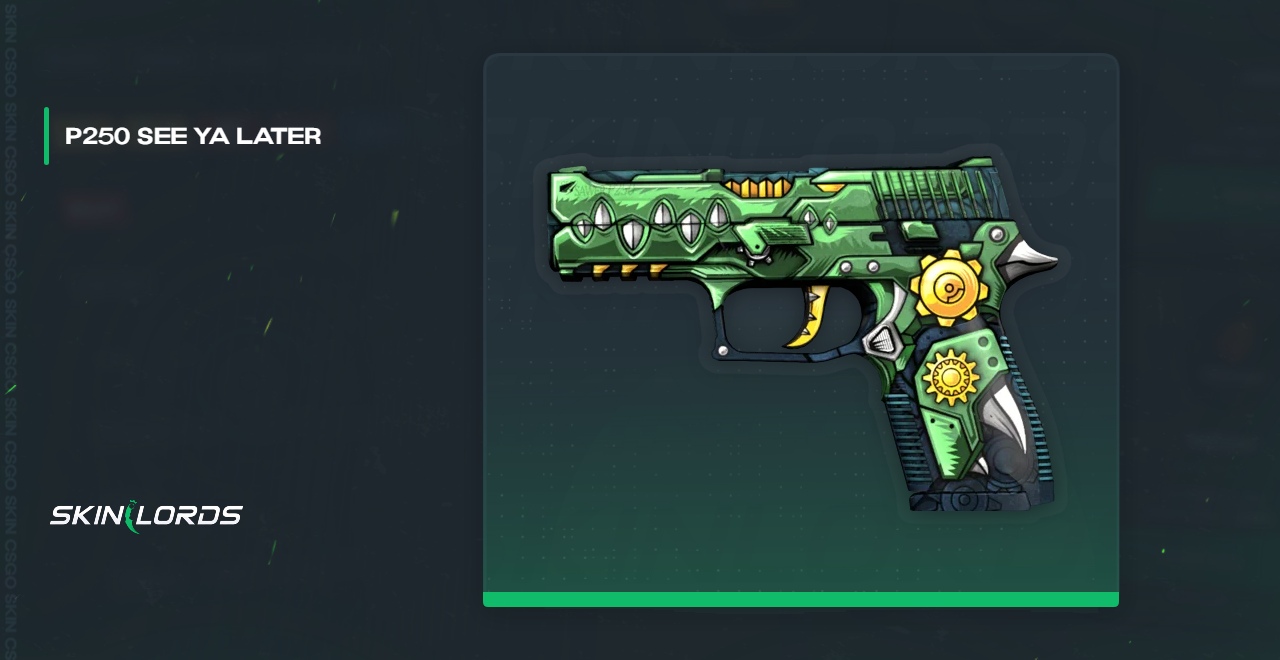 8. Visions
The Visions is a relatively new P250 skin that is vivid and colorful. It's a great choice for players who love super colorful skins. Unfortunately, it is a bit expensive as it is often used for trade-ups to the USP-S Printstream.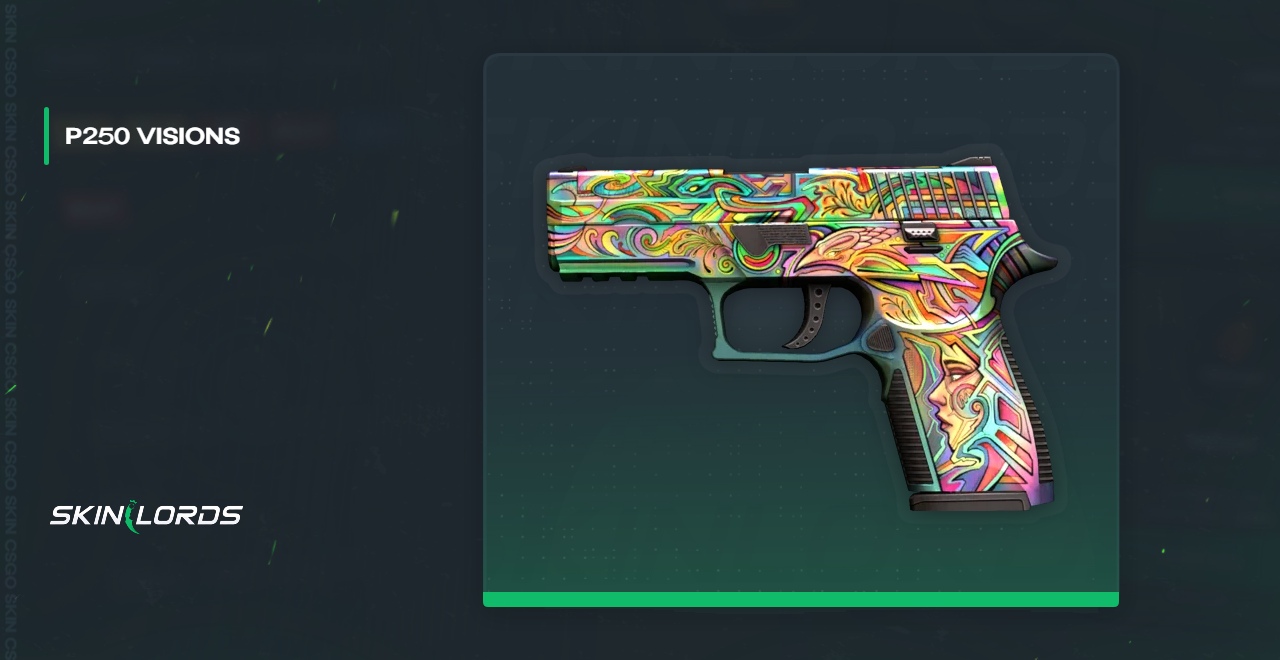 7. Nuclear Threat
The Nuclear Threat is a chemical disaster-themed skin that was released in the original Nuke Collection. Its unique looks come at a price, as it is currently the most expensive P250 skin in CS:GO.
6. Undertow
Although it is one of the older skins in the game, the Undertow is still one of the best-looking options. It was released in the CS:GO Weapon Case 3 and is a bit expensive, but it is an excellent choice if you want to have an epic blue-themed inventory.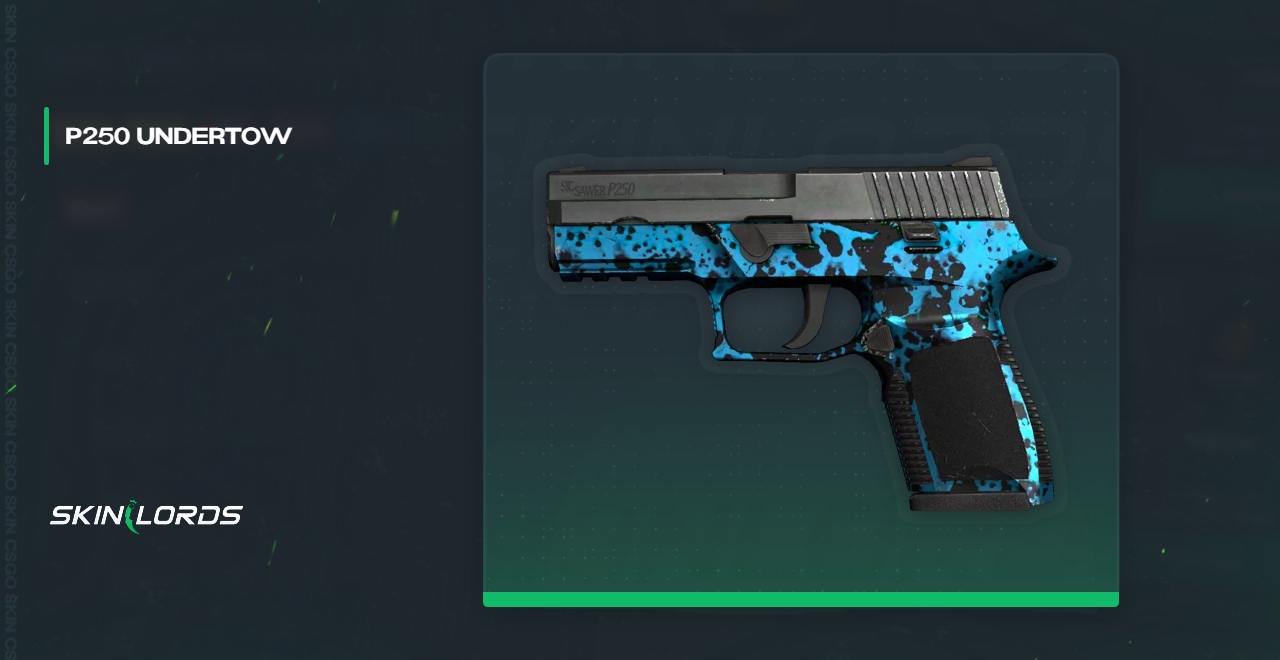 5. Asiimov
The Asiimov skin is a classic and well-known option for the AWP, and it looks great on any weapon. It has a sleek design and is affordable when in Field-Tested condition. The Asiimov is a good choice to consider, especially if you're going for an orange-themed loadout.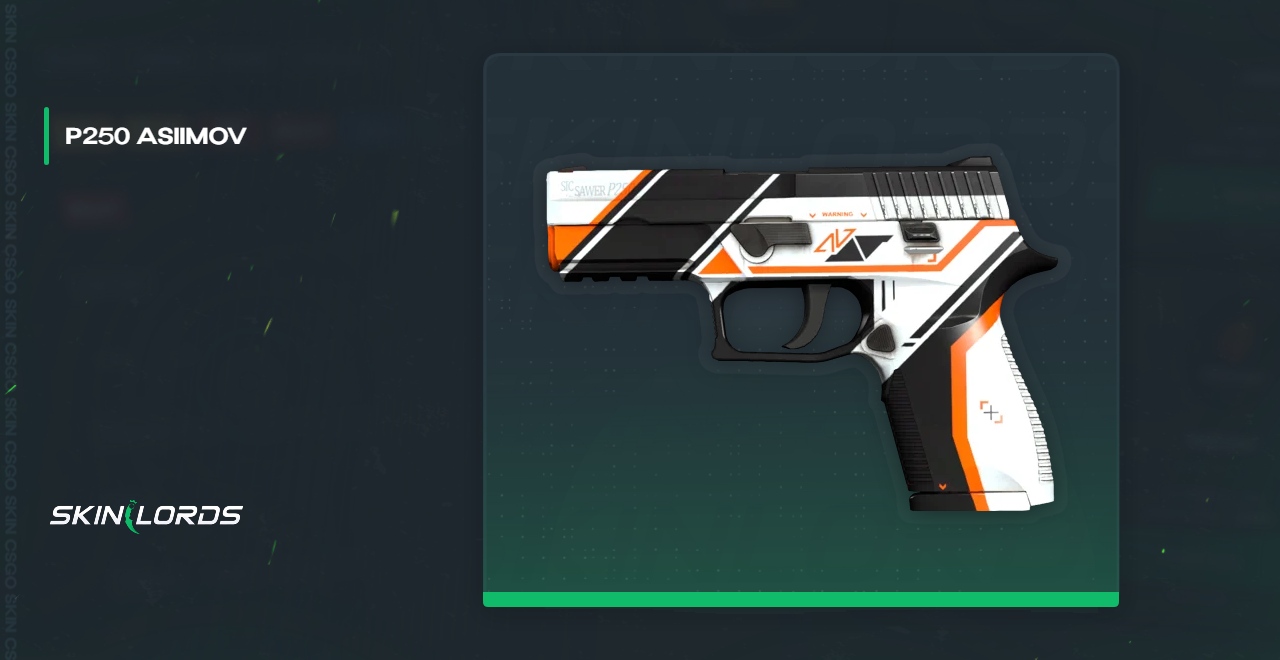 4. Muertos
The Muertos skin is one of the best red-colored skins in the game. Its combination of black and red tones is a match made in heaven. The name "Muertos," which translates to "The Dead," is a fitting title for this deadly weapon.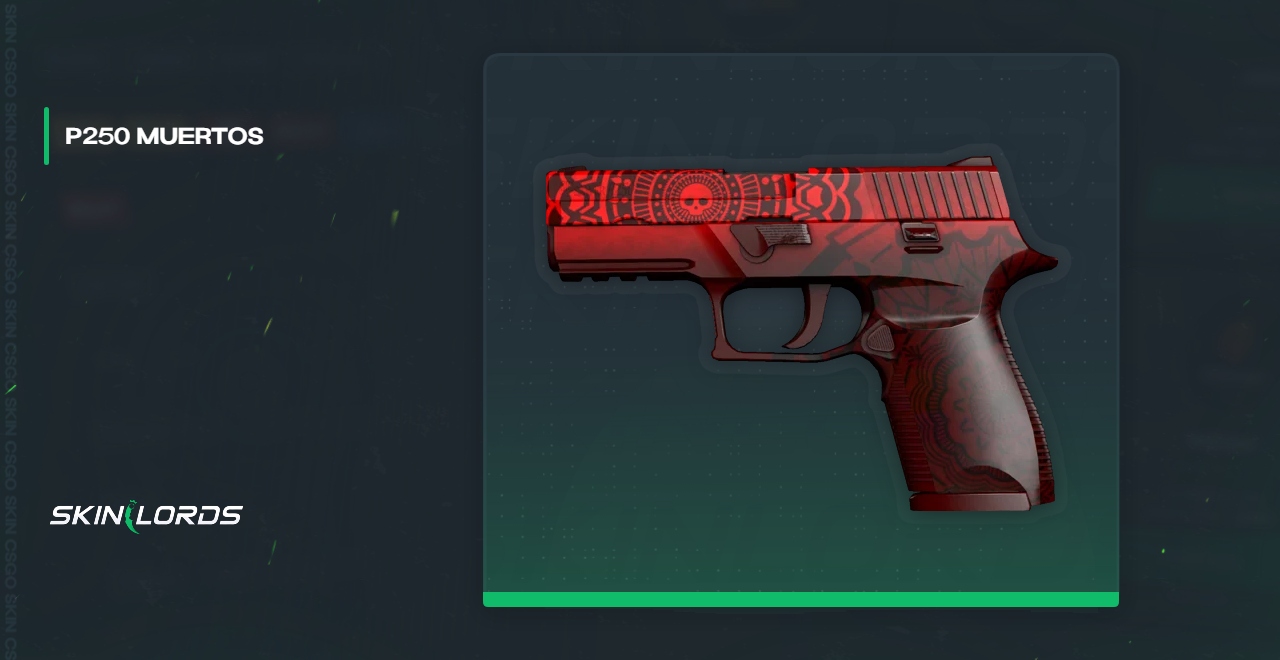 3. Franklin
The Franklin skin, featuring a design of hundred-dollar bills wrapped around the gun, is a classic choice in CS:GO and a great addition to any loadout. It's a luxurious skin that is sure to make a statement.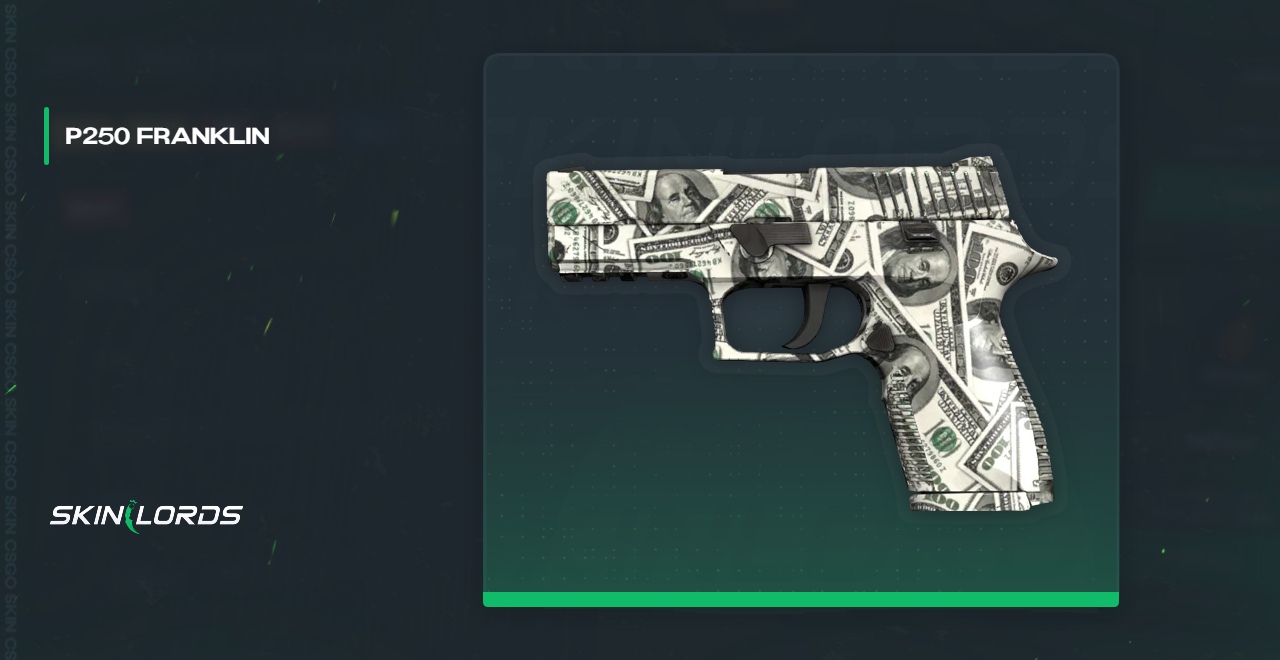 2. Whiteout
The Whiteout is a perfect skin for players who prefer a minimalist style. It was introduced in the Chop Shop Collection of Operation Bloodhound and features a sleek white design that complements any loadout. Unfortunately, it is extremely rare to find the Whiteout in Factory New condition and it is also quite expensive.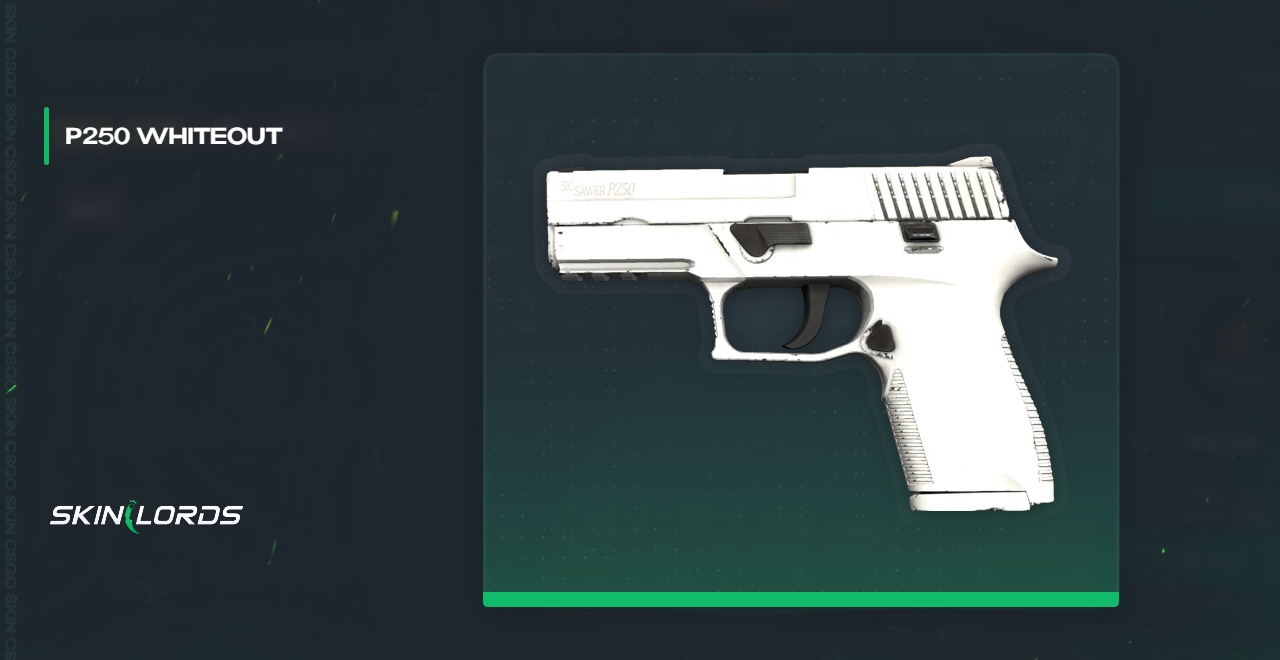 1. Sand Dune
Without a doubt, the P250 Sand Dune is the most iconic meme skin in CS:GO. It would be a shame not to include it on this list. Additionally, it is the cheapest skin available on the market, making it a must-have for any player's inventory.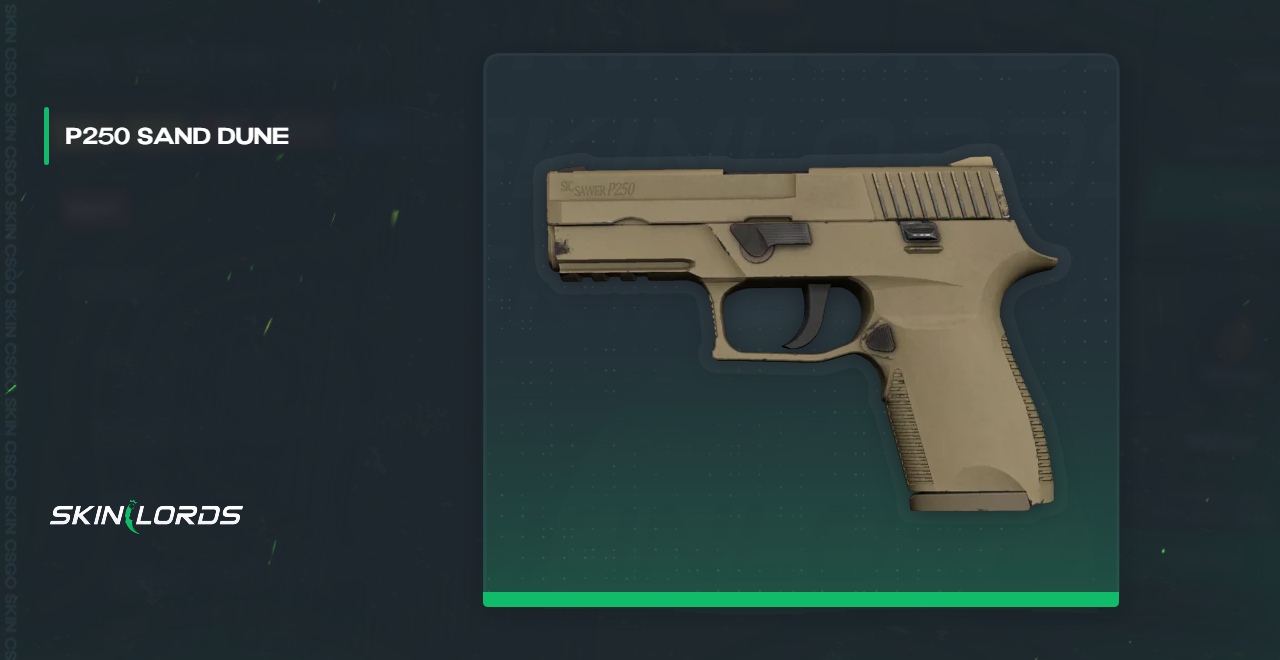 We hope you found our list of the top ten P250 skins in CS:GO to be helpful. If you think we missed an important skin or if you would have arranged the skins differently, please let us know in the comments.
Join daily skin giveaways on our Twitter!