As the default T-Side pistol in Counter-Strike: Global Offensive, the Glock-18 has a vast selection of skins to choose from, making it hard to decide which one to use. To help players find the perfect skin, we have narrowed down the options and created a list of our top 10 favorite skins for the Glock-18 in CS:GO.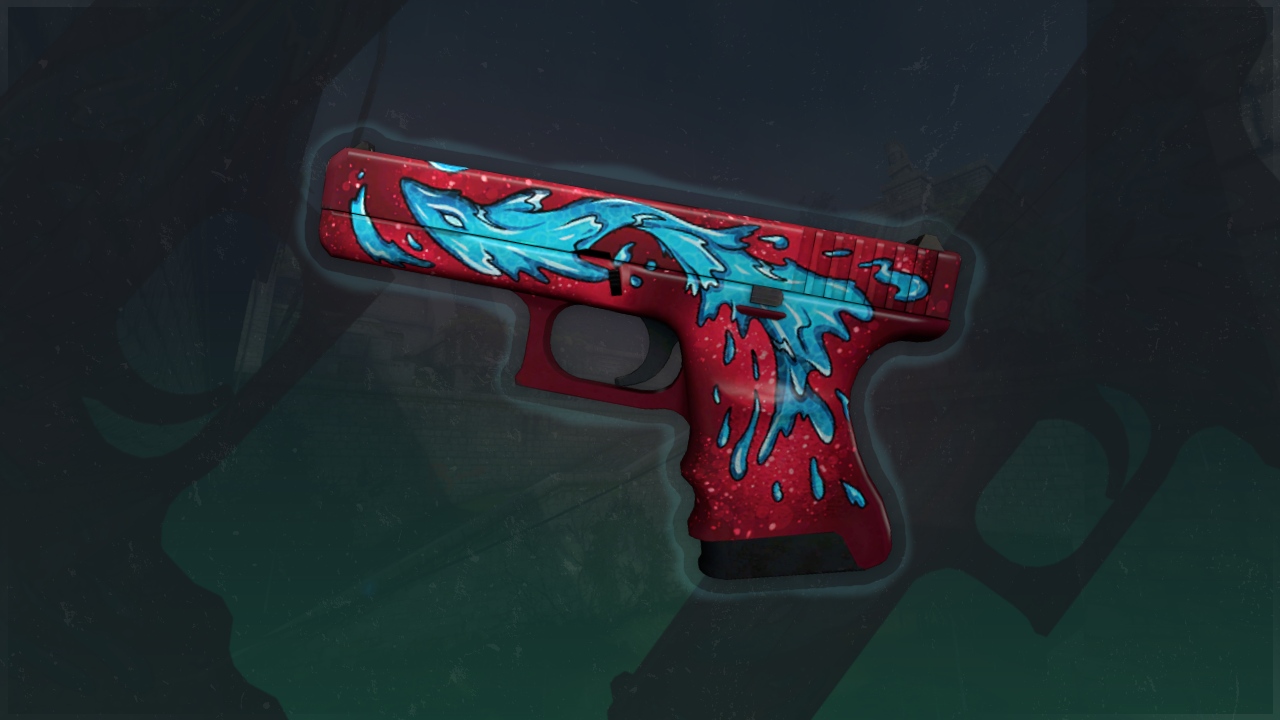 We recommend purchasing skins through SkinPort, where items commonly are discounted at fifteen to thirty percent of the Steam market price.
10. Wasteland Rebel
The Wasteland Rebel is a covert-grade pistol, and even in factory new condition, it has a heavily scratched and worn-down look with the inscription "KILL THEM ALL" written on it. This gives off the vibe of a weapon used by a rebel group, which is a perfect fit given that the Glock-18 is a T-Side-only weapon in Counter-Strike.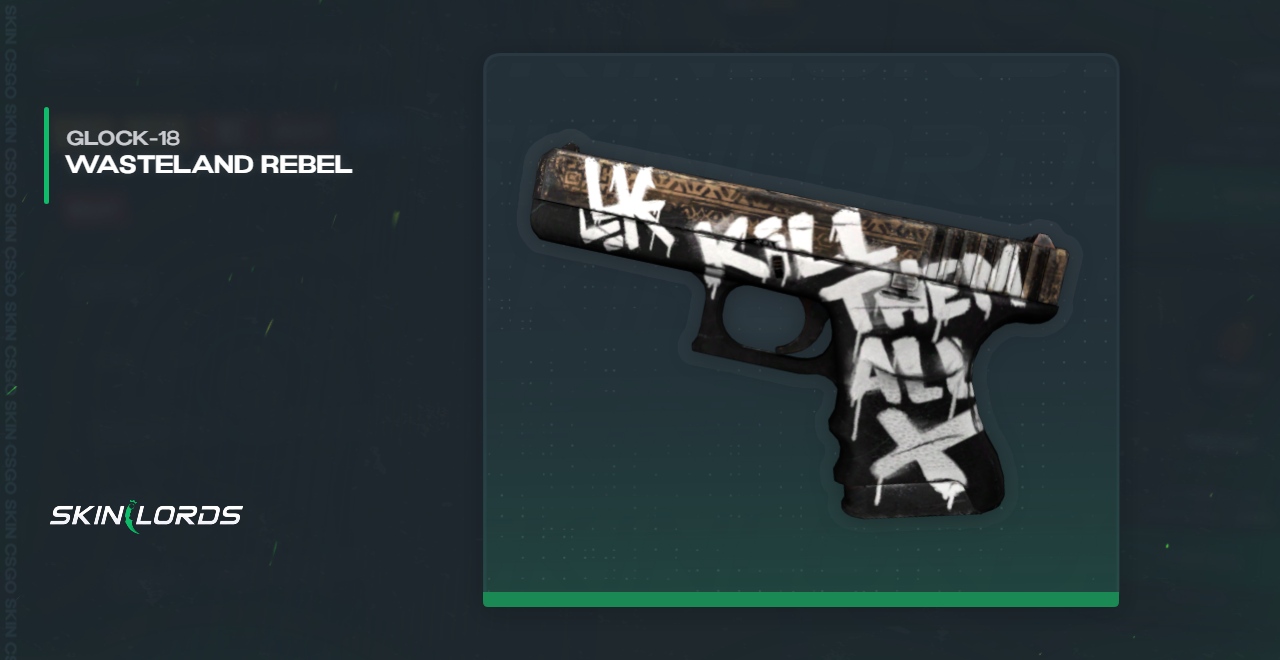 9. Candy Apple
The Candy Apple Glock-18 was one of the first Glock skins added to CS:GO, and had to be included in our top ten. Its sleek and minimal design, combined with the striking red and black contrast, makes for a great skin, particularly for those with a red-themed inventory.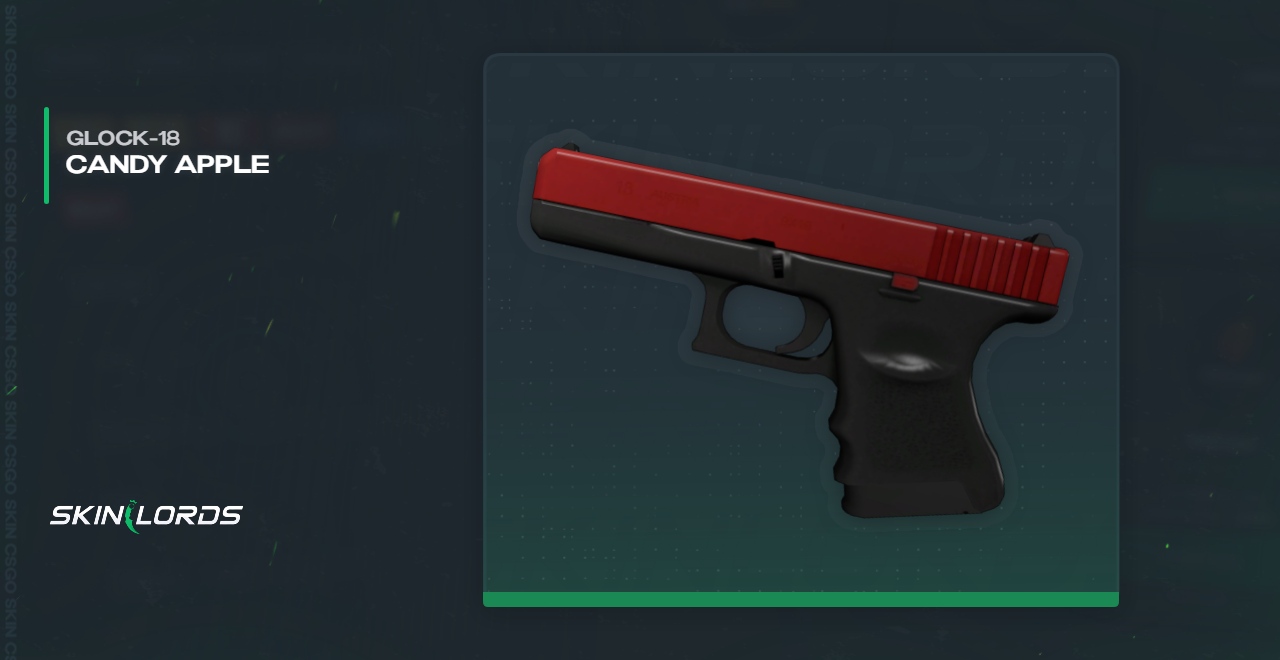 8. Vogue
The Vogue is a more affordable version of the Glock Fade. It features a similar color scheme with big pop-art-styled eyes across the side, but at a much lower price point.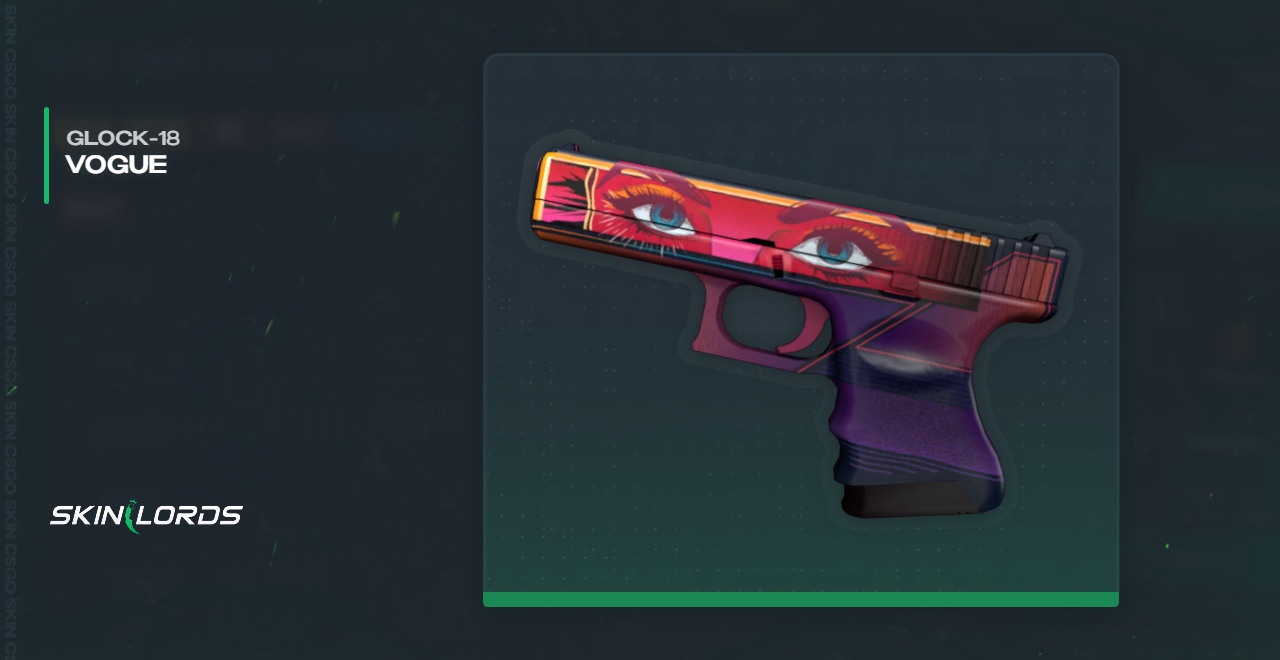 7. Weasel
The Glock-18 Weasel is a great choice for those looking for a budget-friendly option. The design features a cute weasel and only costs fifty cents in its field-tested condition, making it an ideal addition to your inventory.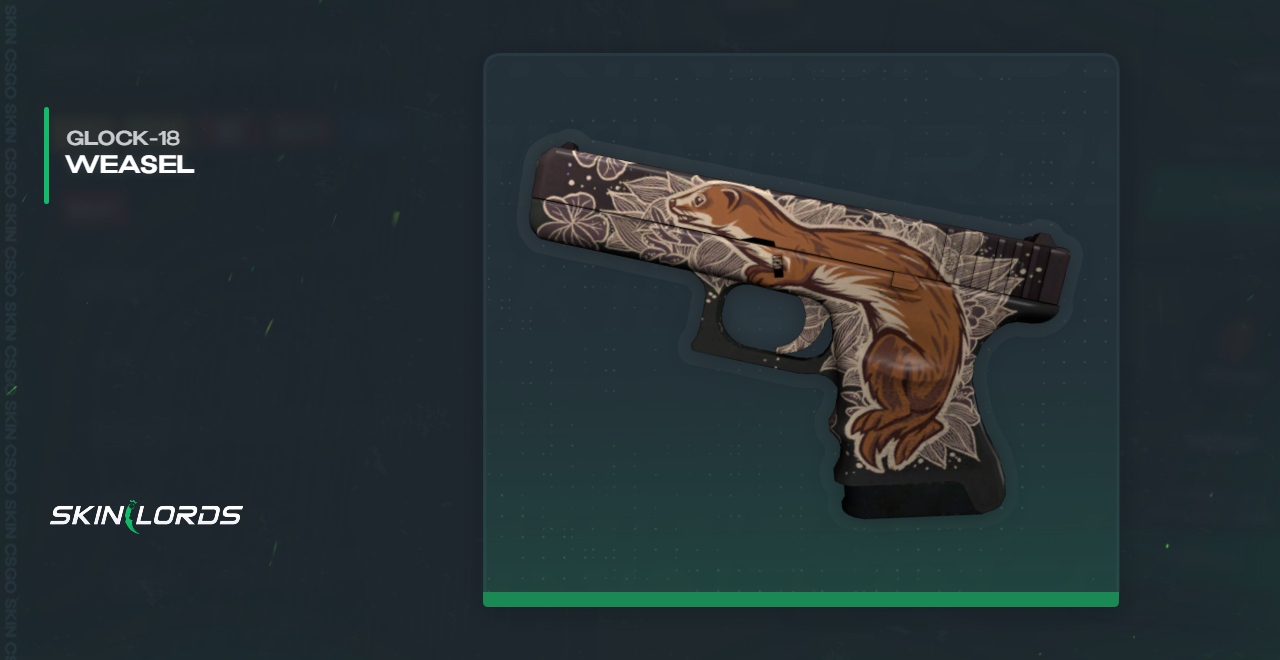 6. Neo-Noir
The Neo Noir Glock skin is a fan-favorite pattern in the CS:GO skin scene and it's no different with the Glock-18. The futuristic design of the weapon gives it a premium look and feel.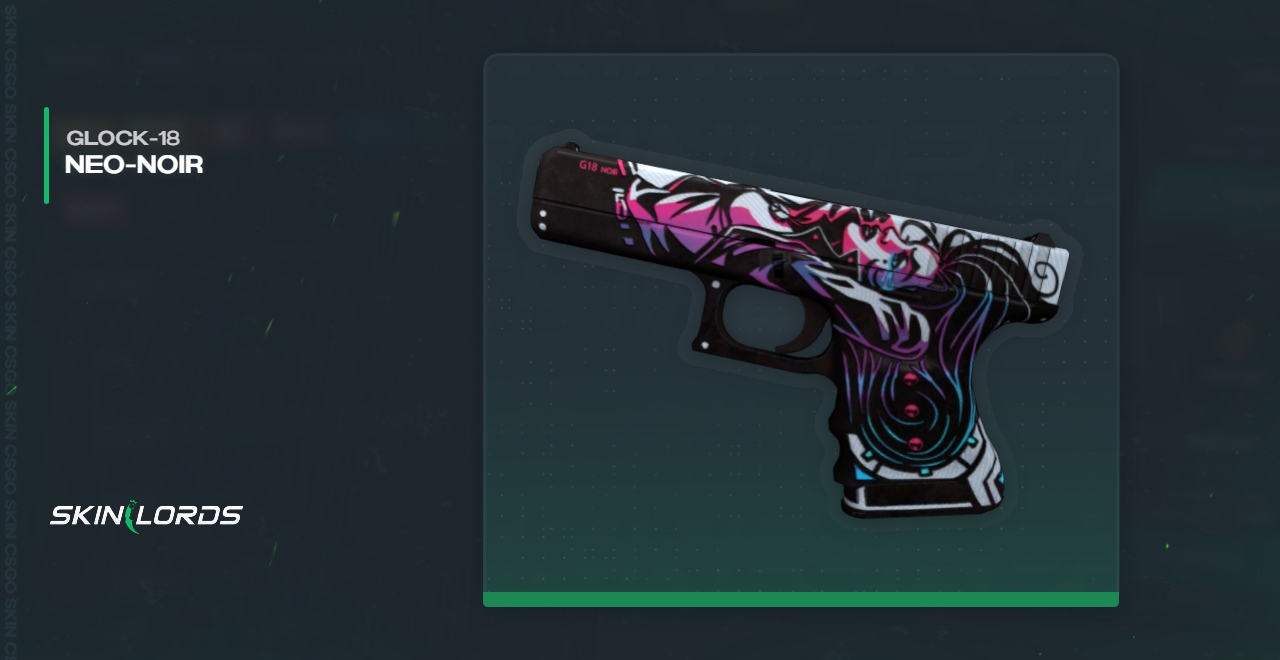 5. Franklin
The Franklin Glock skin is designed to impress other players. Its unique design features hundred-dollar bills plastered on all angles, making it a flashy and attention-grabbing choice.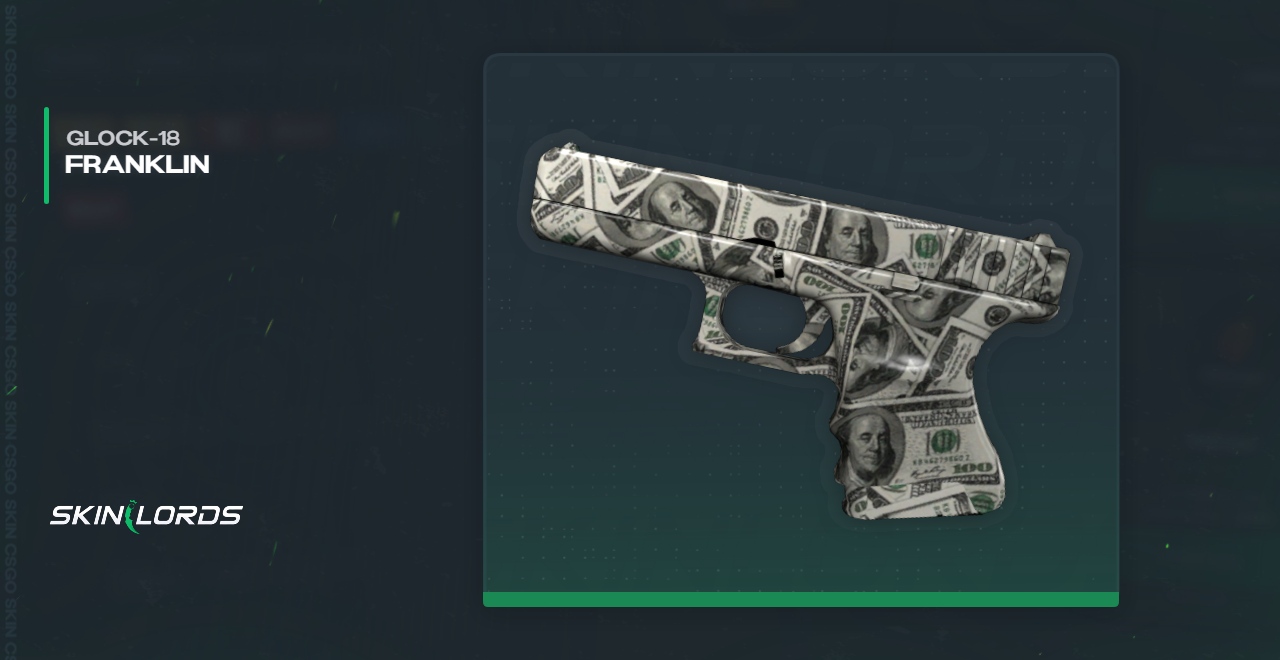 4. Bullet Queen
The Bullet Queen Glock, which was added in the Prisma 2 case, is one of the few covert-grade Glock-18 skins available on the market. If you're an anime fan, this skin is a great option to consider, but it does come with a high price tag.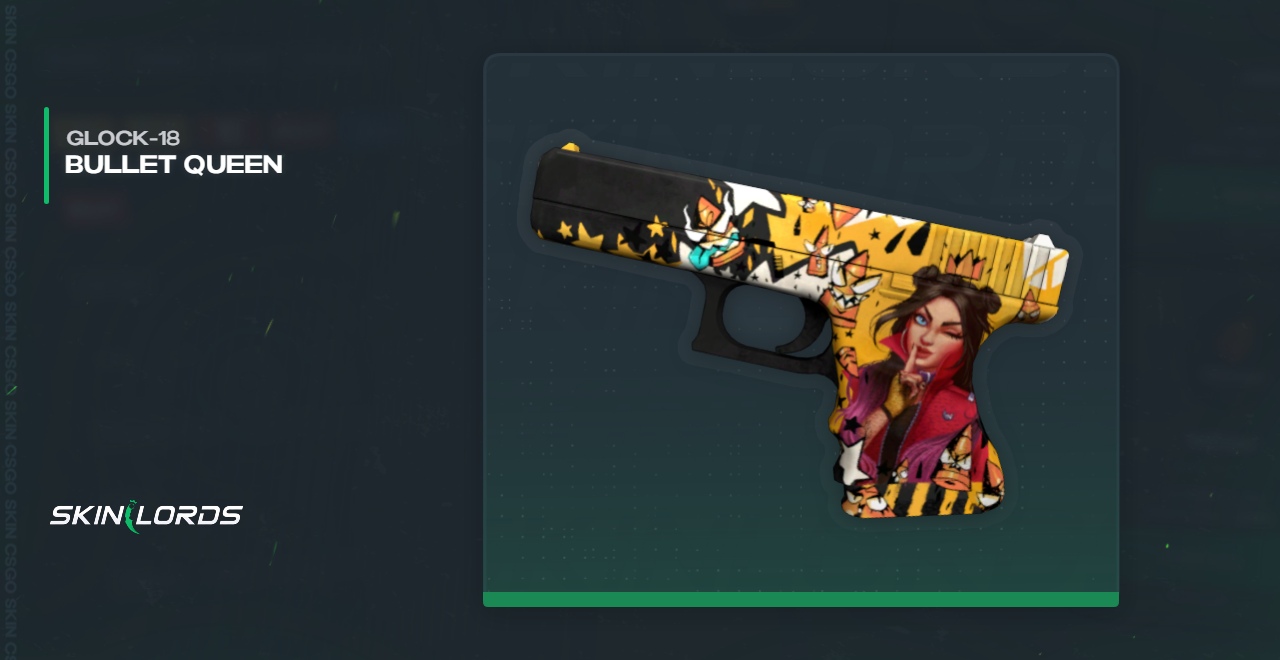 3. Gamma Doppler
The gamma doppler pattern was originally used only for knives, but it was introduced to the Glock-18 in the Operation Riptide update. The Glock-18 with the Gamma Doppler pattern, especially in the rare Emerald variant, looks fantastic. It is an expensive addition to your inventory but a great one, particularly if you're looking for a green-colored weapon.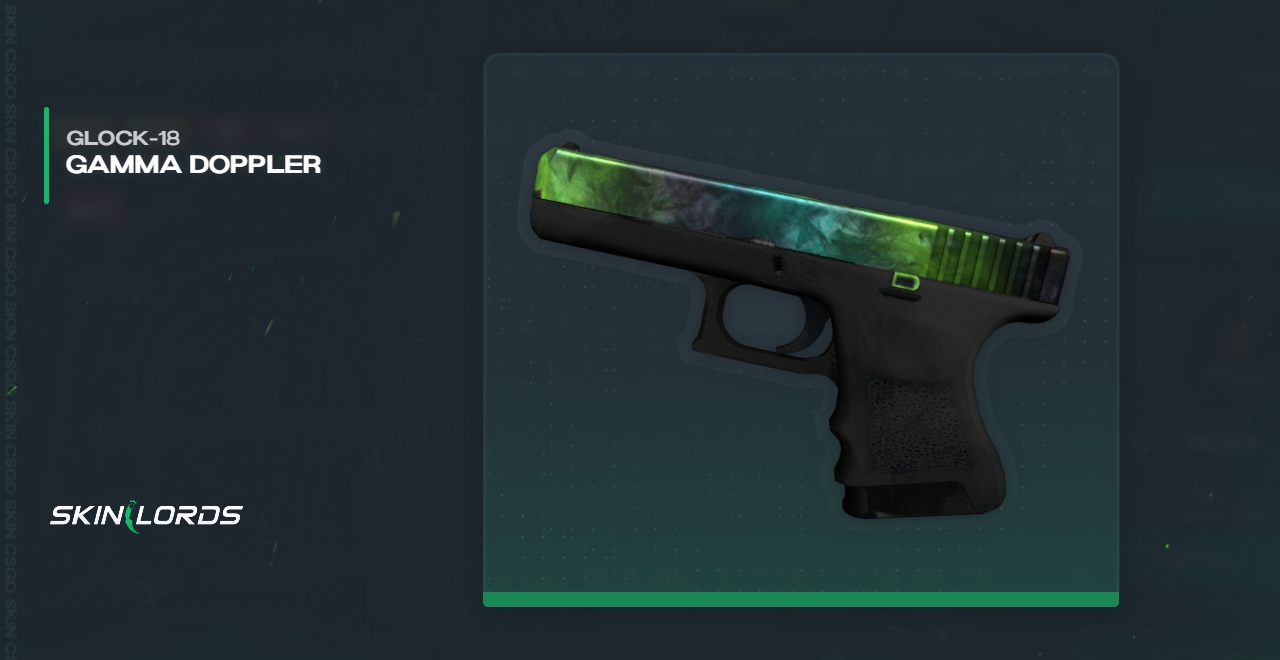 2. Water Elemental
The Operation Breakout update introduced several things, including six new maps, three skin collections, and the iconic Glock-18 | Water Elemental. The striking red and blue color scheme of the skin has made it a popular choice among players, due to its cool design.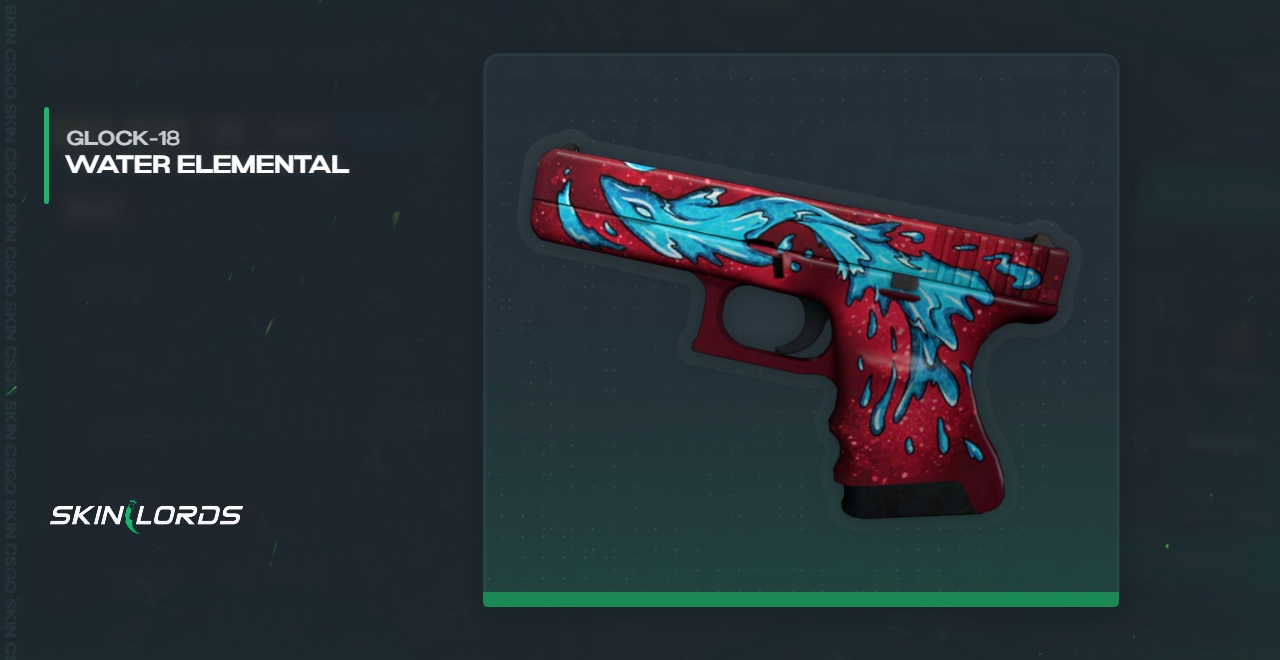 1. Fade
The Glock Fade is considered the crème de la crop of all Glock skins. Its striking fade pattern makes it one of the most visually appealing Glock-18 skins available. Unfortunately, the Glock Fade comes with a steep price tag, of over a thousand dollars.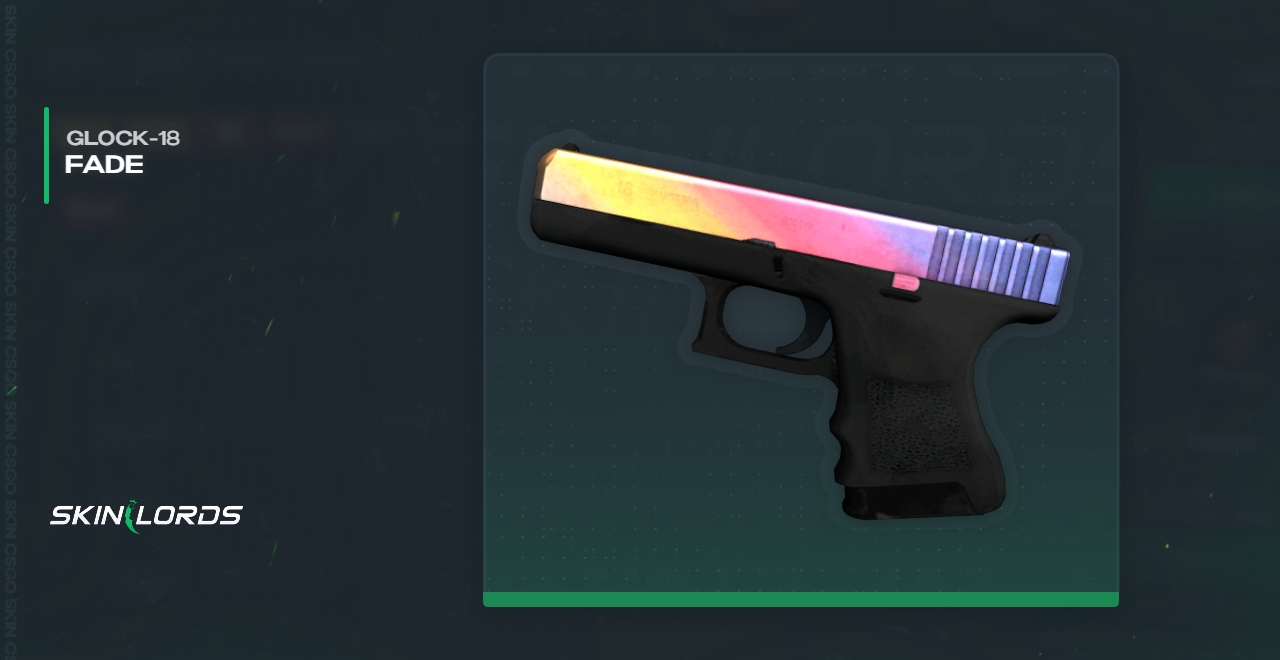 We hope our selection of the best Glock-18 skins in CS:GO was useful to you. If you believe we missed an important skin or if you would have ranked them differently, please share your thoughts with us in the comments.
Join daily skin giveaways on our Twitter!