The Five-SeveN is a powerful pistol on the CT side in CS2 and is a popular purchase as it is considered overpowered for its affordable price. In this list, we selected ten of our favorite Five-SeveN skins based solely on their looks, regardless of cost.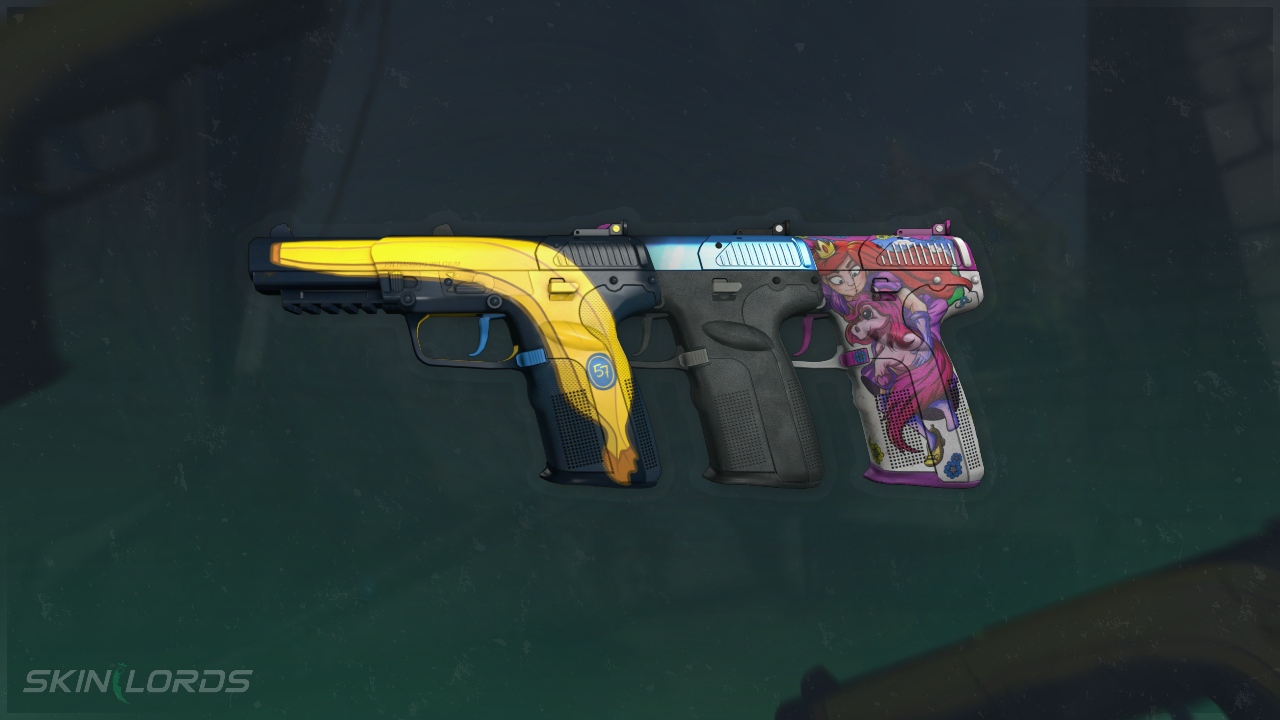 We recommend purchasing skins through SkinPort, where items commonly are discounted at fifteen to thirty percent of the Steam market price.
10. Angry Mob
The Angry Mob is a covert-grade weapon skin that was released in the Prisma Case. This playful skin features a street graffiti art style and is covered with monster-like creatures with wide-open mouths running along its handle. It boasts a vibrant and colorful appearance, sure to catch the eye of your teammates and opponents.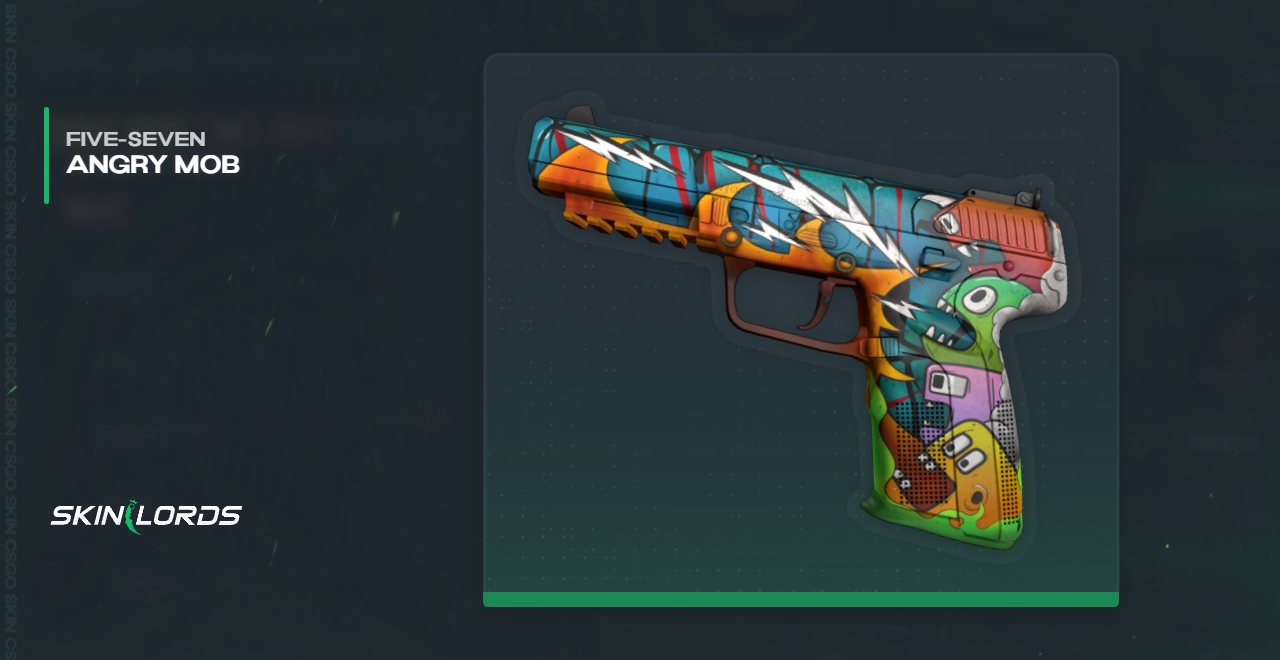 9. Boost Protocol
The Five-SeveN Boost Protocol stands out among futuristic skins due to its affordability, priced at just a few dollars. This skin is of Restricted quality and can be found in the Operation Riptide Case, which has been discontinued and has a limited supply. As a result, it is unlikely that the skin's price will decrease over time.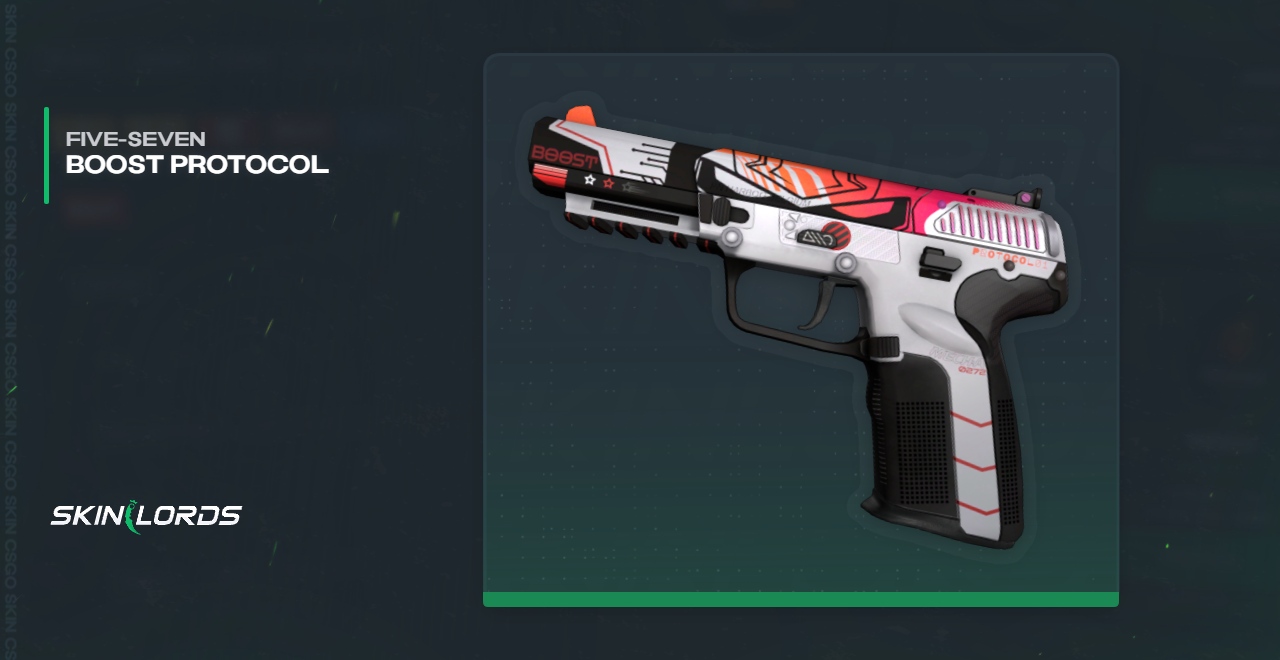 8. Violent Daimyo
Being only a Milspec-grade weapon skin, the Violent Daimyo is an excellent skin considering its low price point, making it the most affordable skin on our list. It has been available in the game since 2016 when it was first introduced in the Gamma Case, and has maintained a value of under one dollar.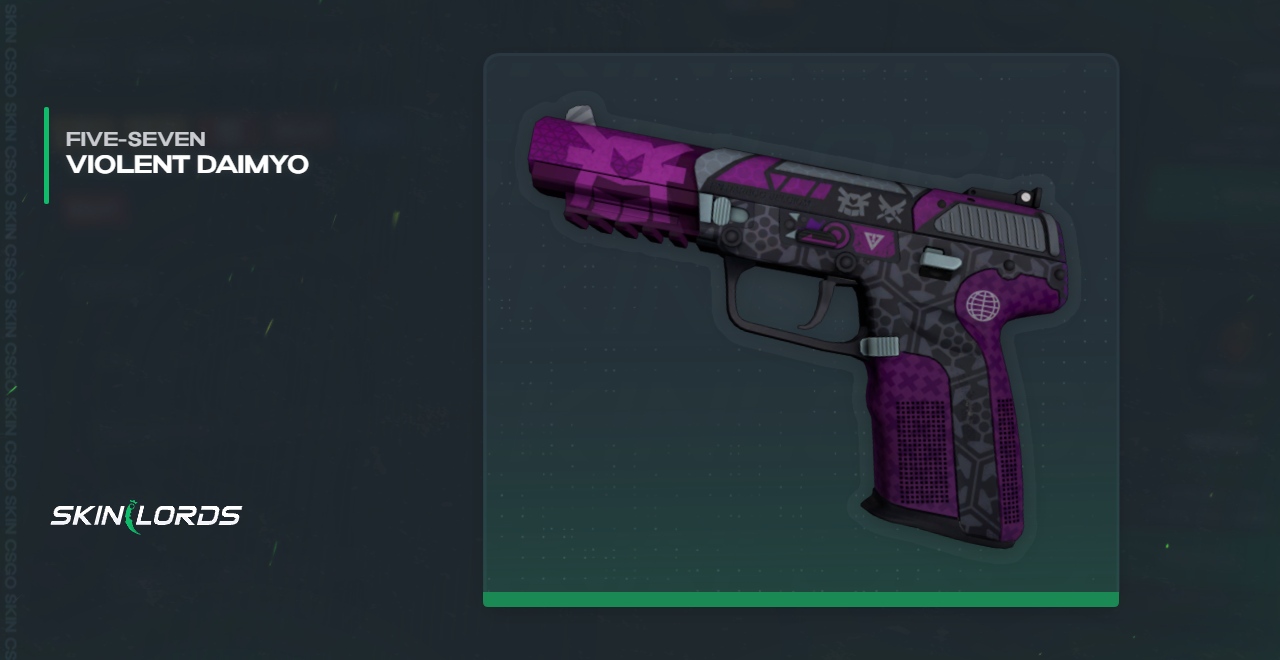 7. Kami
Released in The Winter Offensive Weapon Case in 2013, the Kami is an ancient skin that features a Japanese manga style. While it may seem underwhelming at first glance, with 1,000 possible different patterns, players have discovered that it can have some hilarious designs. This has made it a fan-favorite skin, despite its initial lackluster appearance.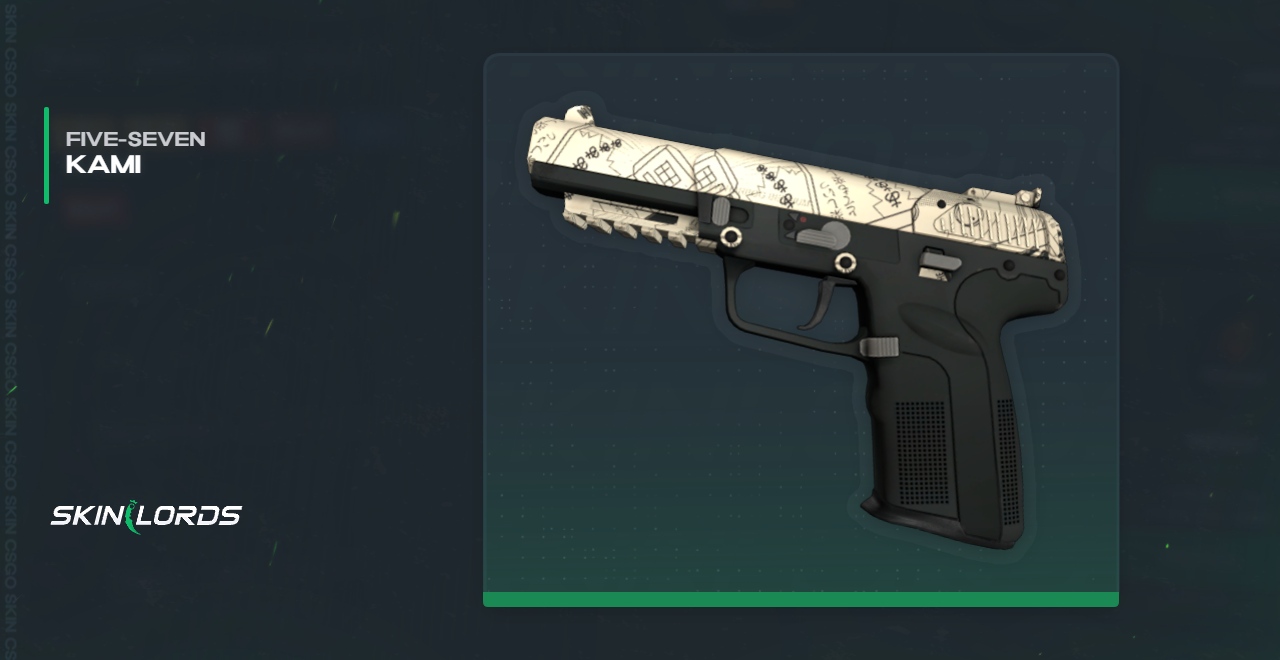 6. Fairy Tale
The Fairy Tale is a strange skin for Counter-Strike standards, featuring a pink color scheme with several unicorns and a girl in a purple dress holding a wand. Despite its unusual appearance, the skin is loved and used by many players. Its high price can be attributed to its use in trading up toward the expensive M4A1-S Prinstream.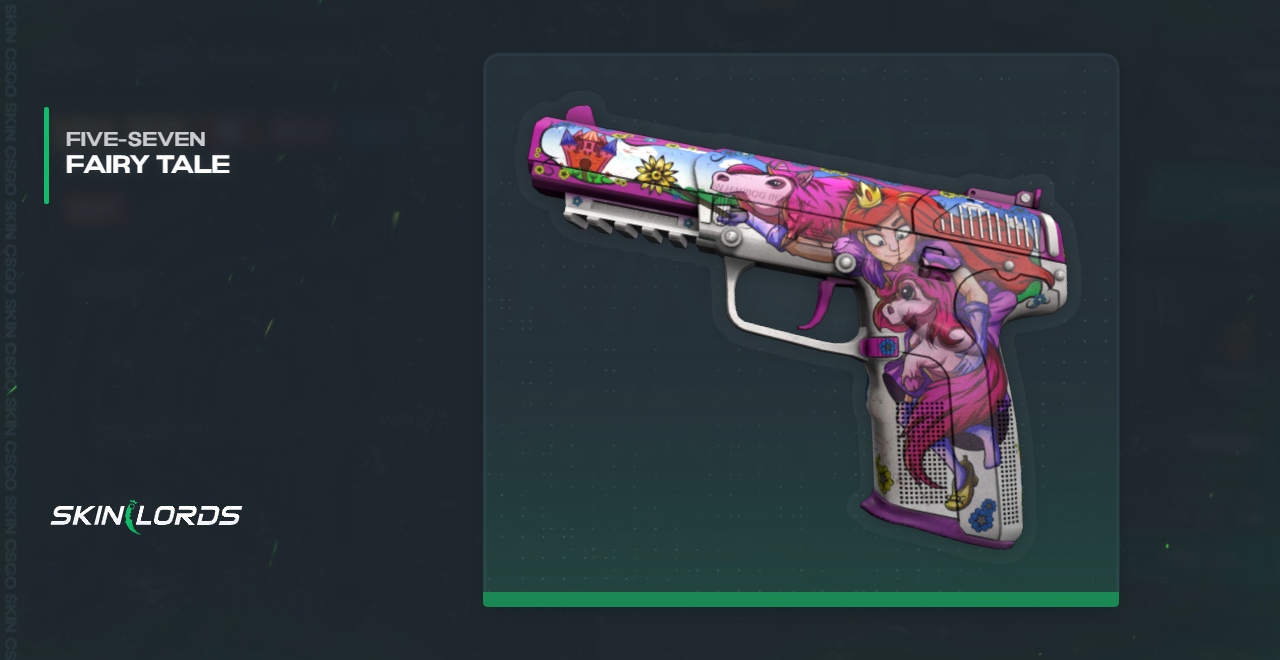 5. Berries and Cherries
The Berries and Cherries skin in The Control Collection is a restricted skin that features a top slider with a separated red and blue design on the pistol. The skin can sometimes appear mostly red or mostly blue, depending on the pattern seed. The primarily blue pattern is highly sought after because of its resemblance to the Five-SeveN Case Hardened blue gem.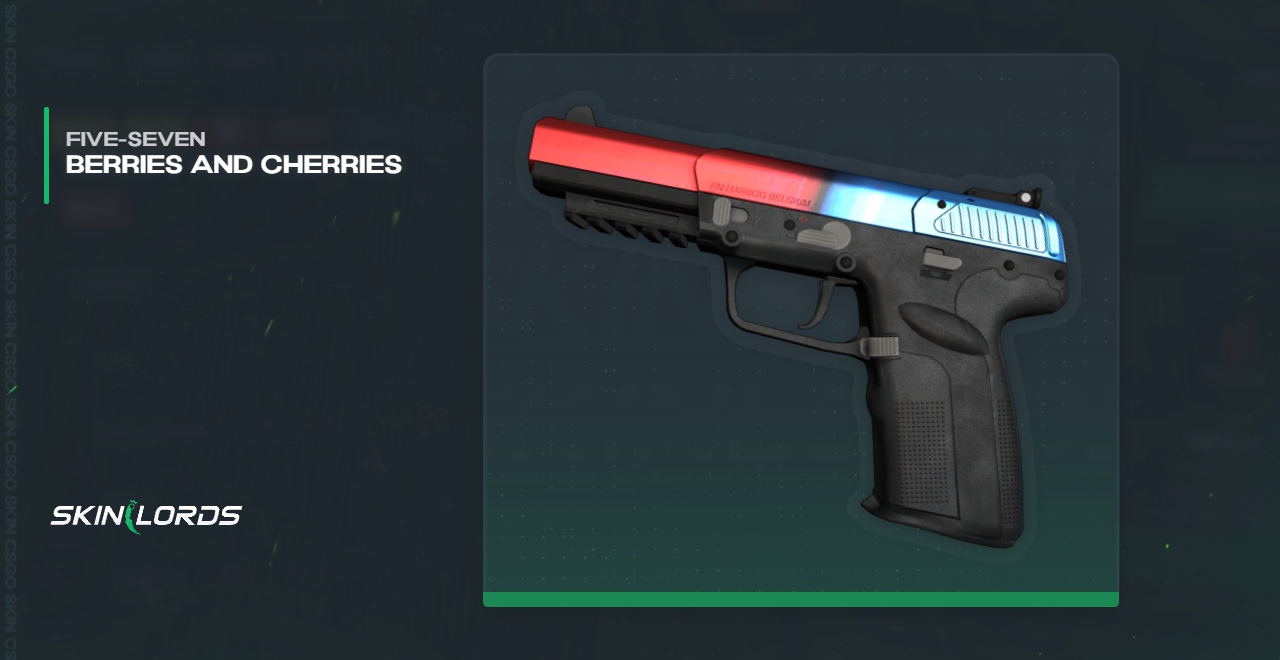 4. Hyper Beast
The Hyperbeast is one of the most popular paint finishes in CS2, and it looks great on almost any weapon, including the Five-SeveN. Its colorful and crazy design features the creature's tongue perfectly wrapping around the trigger, making it an impressive skin if it fits your budget.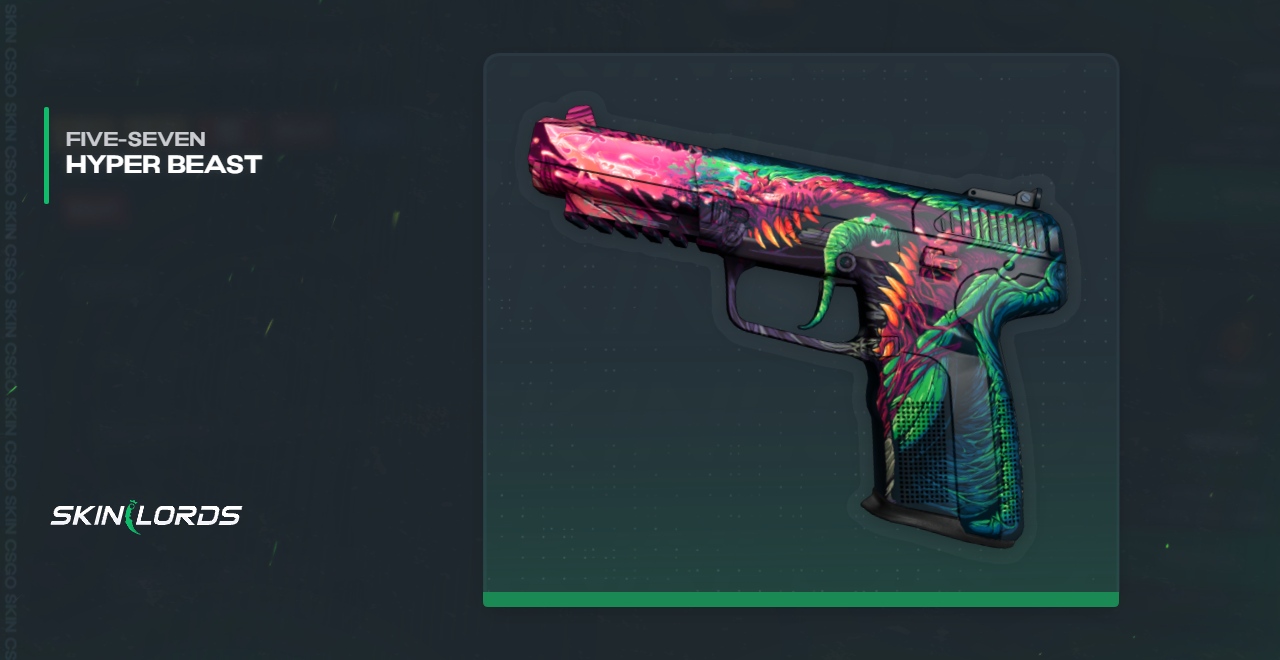 3. Fall Hazard
Despite its exorbitant price of over $200 in Minimal Wear and Factory New, the Fall Hazard skin is highly sought after for its use in trading up toward the expensive M4A1-S Imminent Danger. This fun and colorful skin features the words "Fall", "Hazard", and "Construction" written all over it.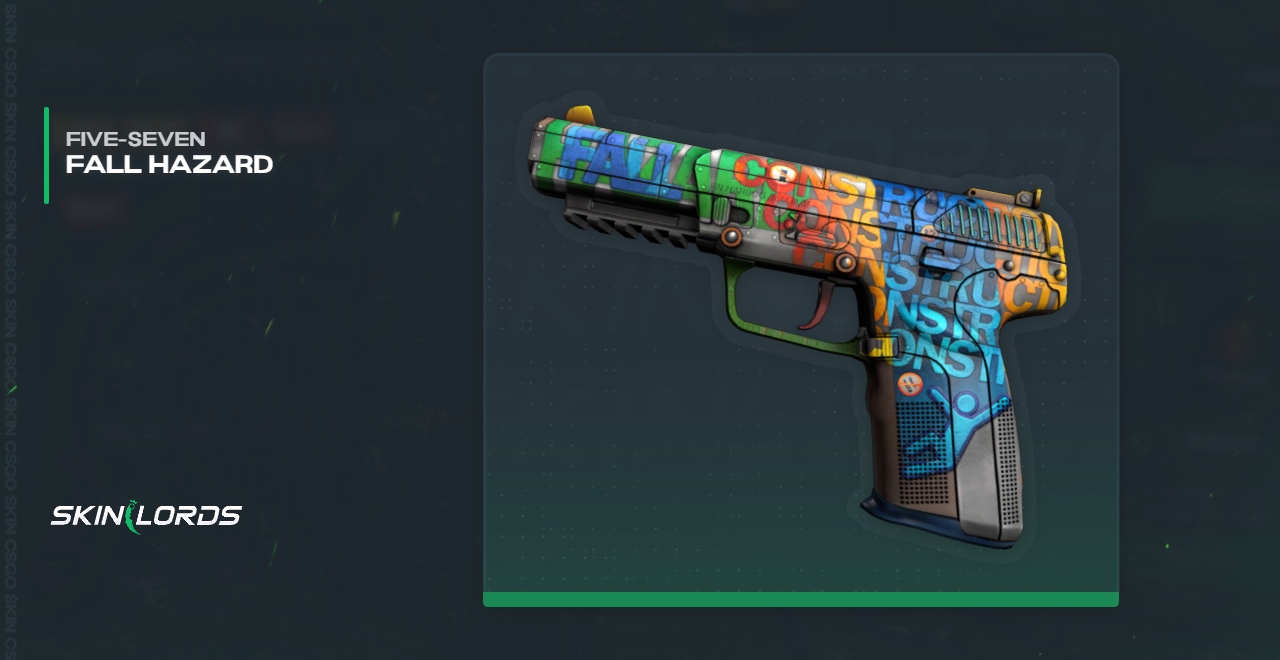 2. Case Hardened
Released in 2013 as part of the CS2 Weapon Case 2, the Five-SeveN Case Hardened is the oldest skin in this list. With 1,000 potential designs and many rare patterns, this skin is highly sought after. The most coveted patterns are the gold gem, where the skin is predominantly gold, and the blue gem, which is the most well-known pattern and can fetch several thousands of dollars above the normal market price.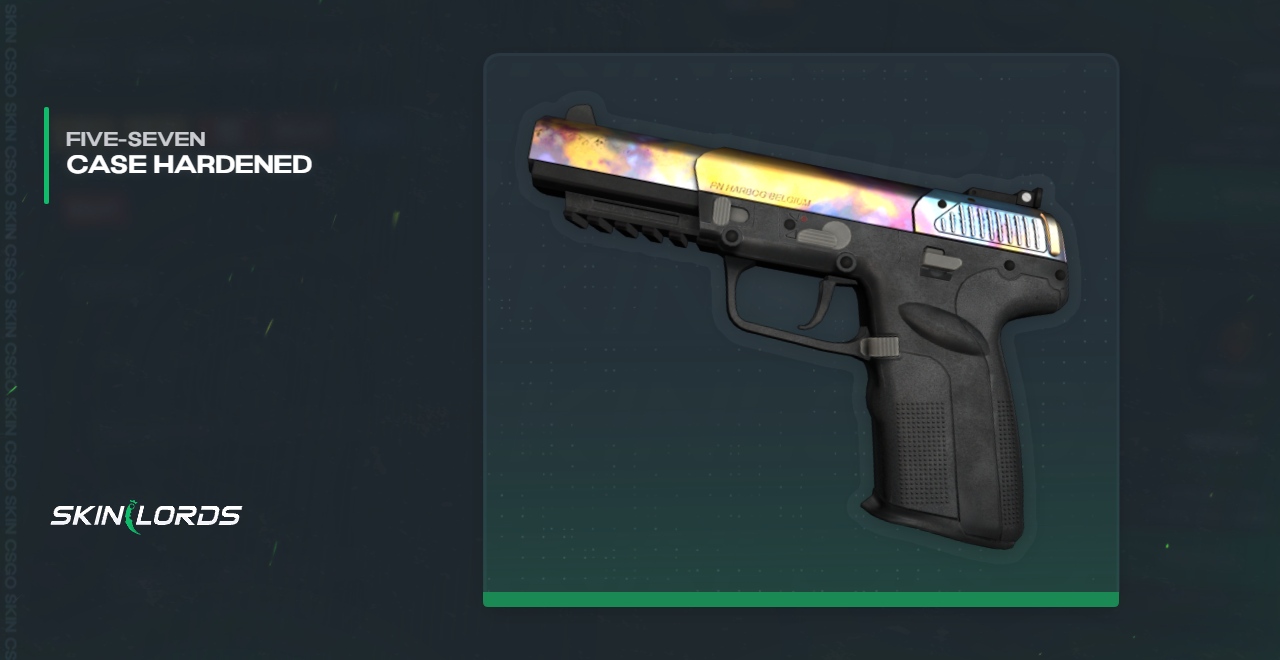 1. Monkey Business
Although it may not be your favorite Five-SeveN skin, it would feel wrong not to list the Monkey Business as the number one skin. Released as a classified-grade skin in the Chroma 2 Case, this skin features a simple design with a yellow banana covering the entire skin against a dark blue background.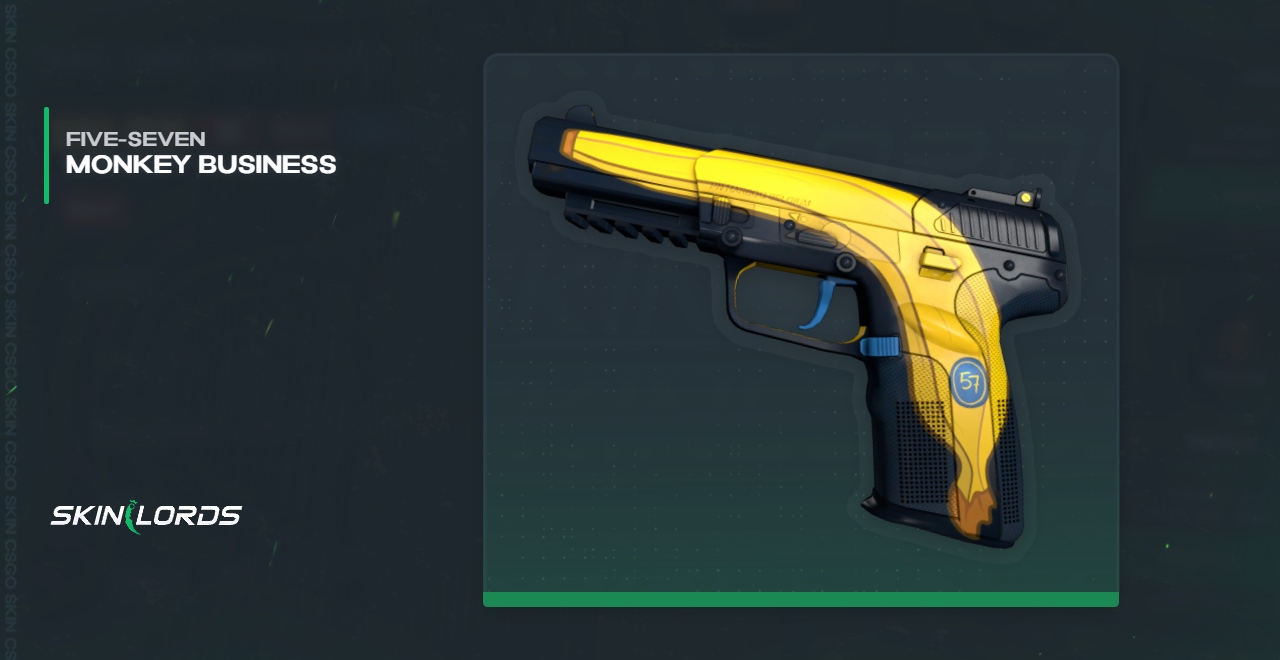 We hope that our guide on our top picks for Five-SeveN skins in CS2 has been helpful. If we missed one of your preferred skins or if you have a different ranking, please let us know by leaving a comment.
Join daily skin giveaways on our Twitter!