In Counter-Strike, the Desert Eagle is a powerful pistol that delivers a fatal headshot from any distance with just one bullet. Given its usefulness as a weapon in-game, purchasing a nice skin for it is worth considering. Additionally, the weapon is an excellent choice for save or light buy rounds, as a well-placed headshot can turn the tide of a match.
With over thirty Desert Eagle skins available in CS2, we've narrowed down the top ten options that we believe are the most visually appealing.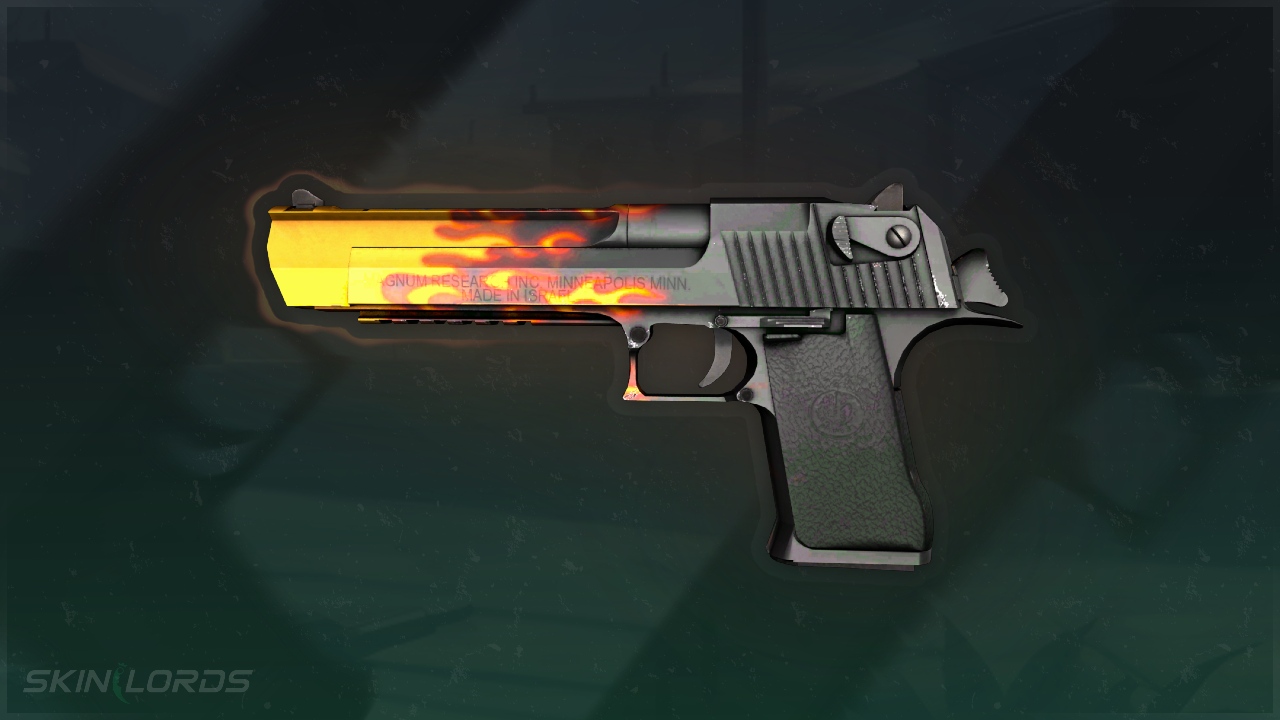 We recommend purchasing skins through SkinPort, where items commonly are discounted at fifteen to thirty percent of the Steam market price.
10. Mecha Industries
The Mecha Industries has a sleek and futuristic look, with a minimalist design that features individual gun parts painted in white and black with small red stripe accents. While the skin is not super expensive, it also falls outside the range of affordability, with its worst condition on the Steam community market hovering around $5.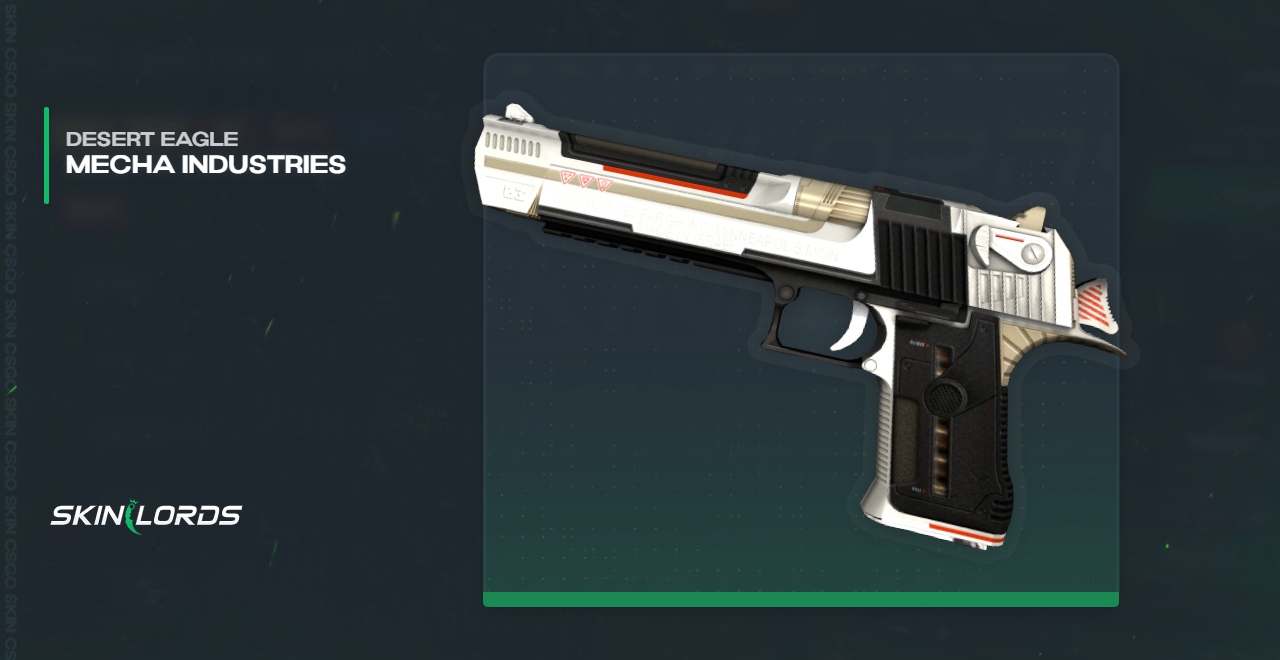 9. Midnight Storm
The Midnight Storm is the cheaper alternative to the Desert Eagle Sunset Storm, both of which were introduced in The Rising Sun Collection. This skin is characterized by a blue color scheme and features a traditional Japanese painting style with a wave pattern throughout.
8. Oxide Blaze
The Oxide Blaze stands out among the skins listed as it is the only one that is mil-spec grade, and it is also the most affordable Desert Eagle skins available. This skin showcases a gun that appears to have been heavily rusted, with fire effects and markings painted onto it in white.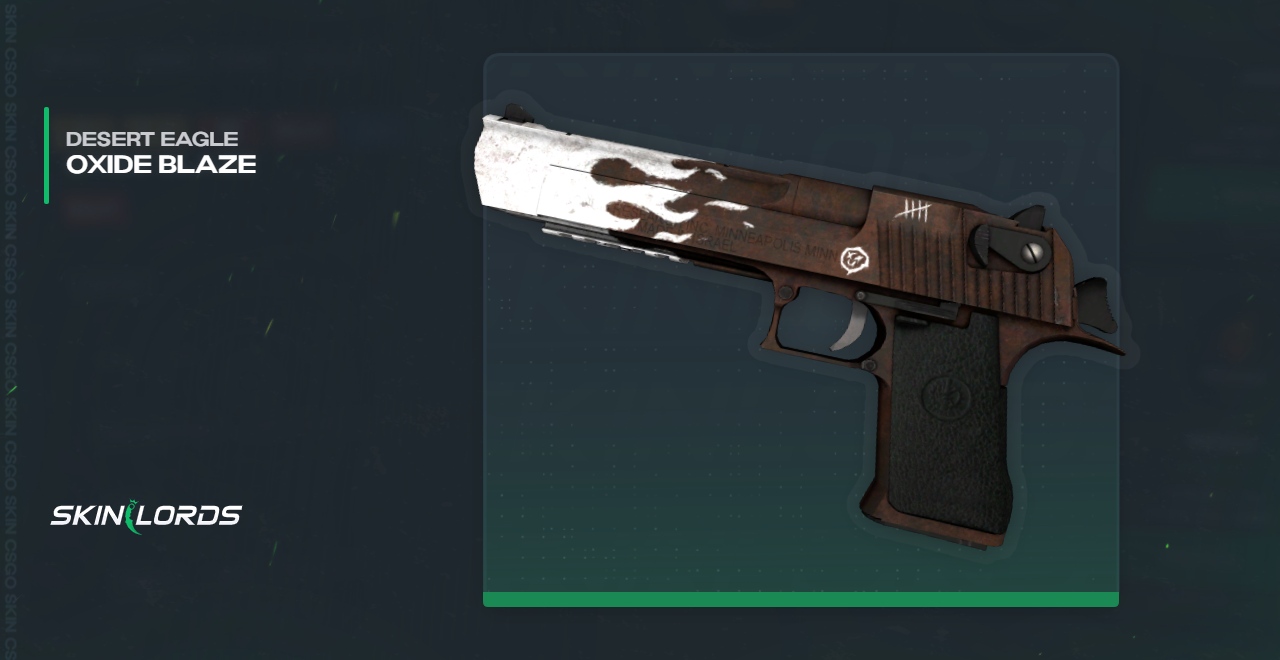 7. Kumicho Dragon
Adorned with a gray metallic finish and a bright purple handle, the Kumicho Dragon showcases a dragon in detailed white paint, along with several logos and small designs. The intricate dragon design on the skin is particularly noticeable when exposed to sunlight, emphasizing the skin's fine details.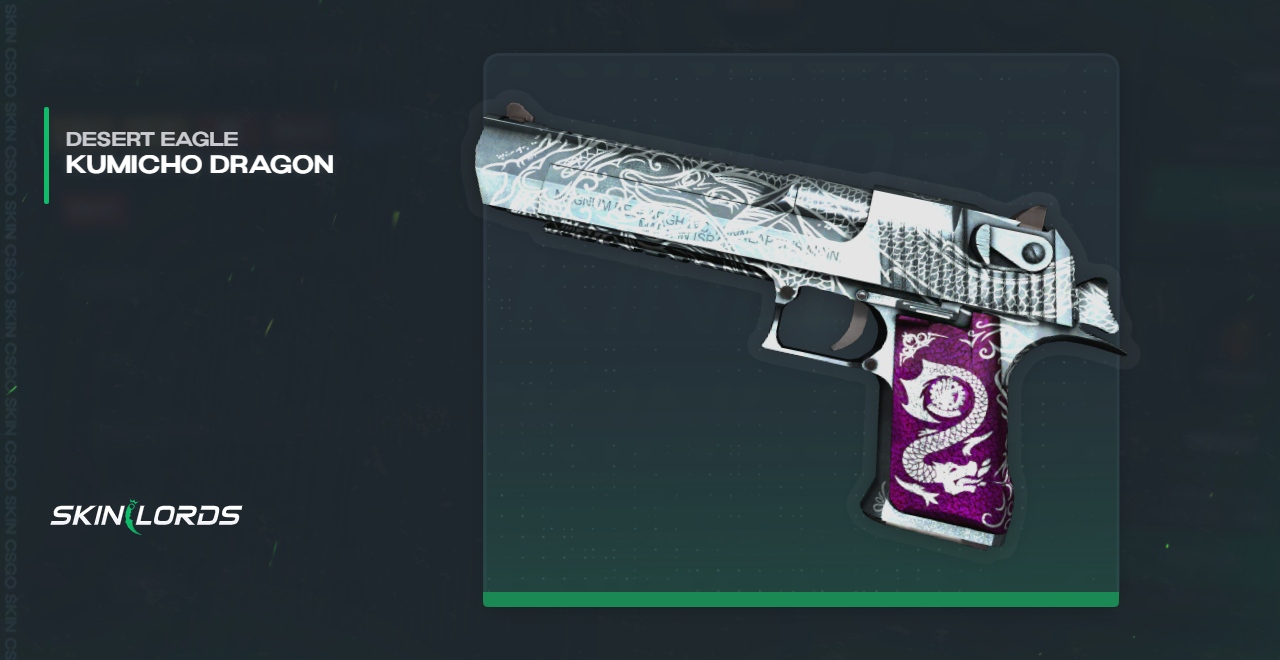 6. Emerald Jörmungandr
With its eye-catching wavy green line pattern that seems to move and intertwine randomly across its entire surface, the Emerald Jörmungandr is a top pick for those who can afford its steep price tag. This Deagle skin is part of the Norse Collection, which includes the infamous AWP Gungnir that sells for well over $5,000, thus contributing to the high cost of the skin.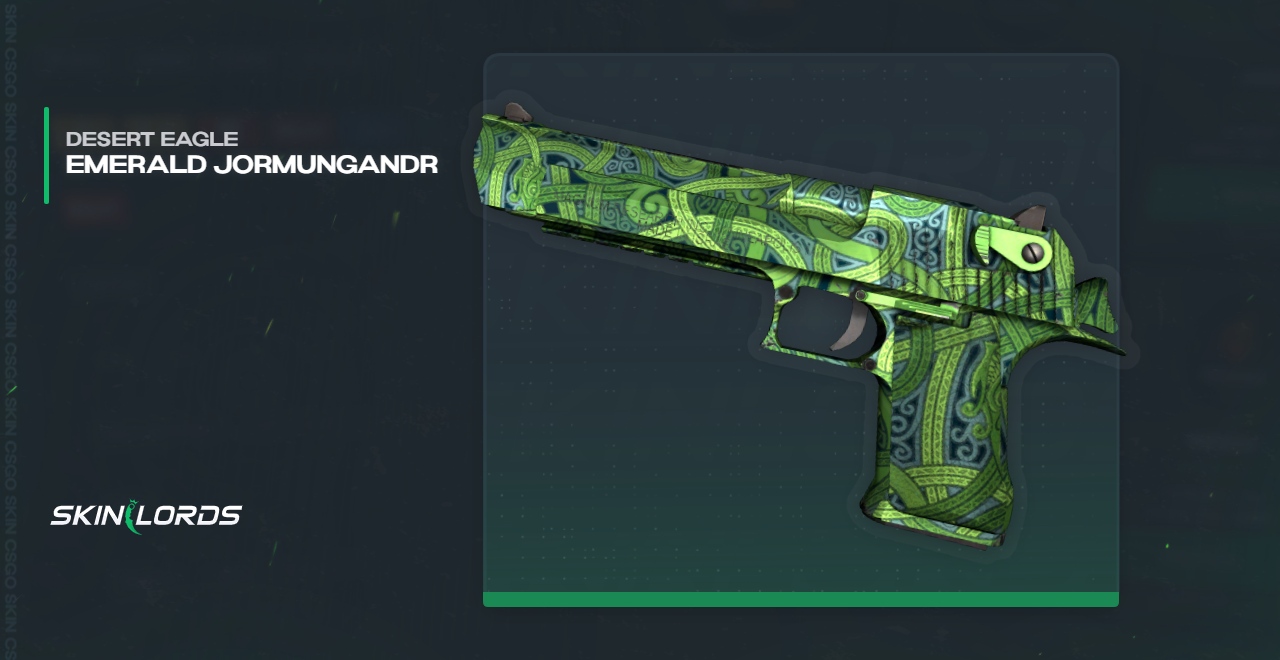 5. Code Red
The Desert Eagle Code Red is a covert-grade skin from The Horizon Case. Its simple but detailed red-and-white design is contrasted with a sleek black handle, adding to its minimalist appeal.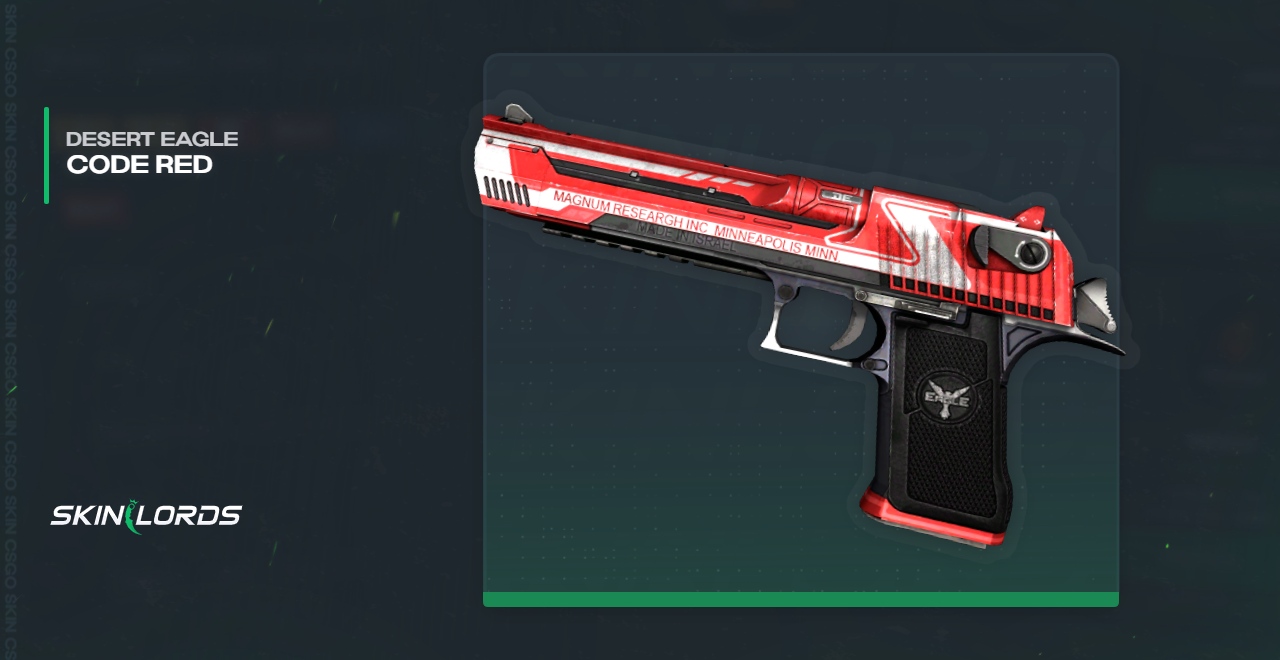 4. Sunset Storm 弐
Featuring a striking ocean wave design and a portrait of a man holding a cup on the handle, the Sunset Storm is a stunning, albeit expensive, Desert Eagle skin. Interestingly, there are two versions of the Sunset Storm skin that are part of The Rising Sun Collection, one ending in 壱 and the other in 弐, which translate to one and two in English. The sole distinction between the two is that Sunset Storm 壱 does not include the portrait of the man.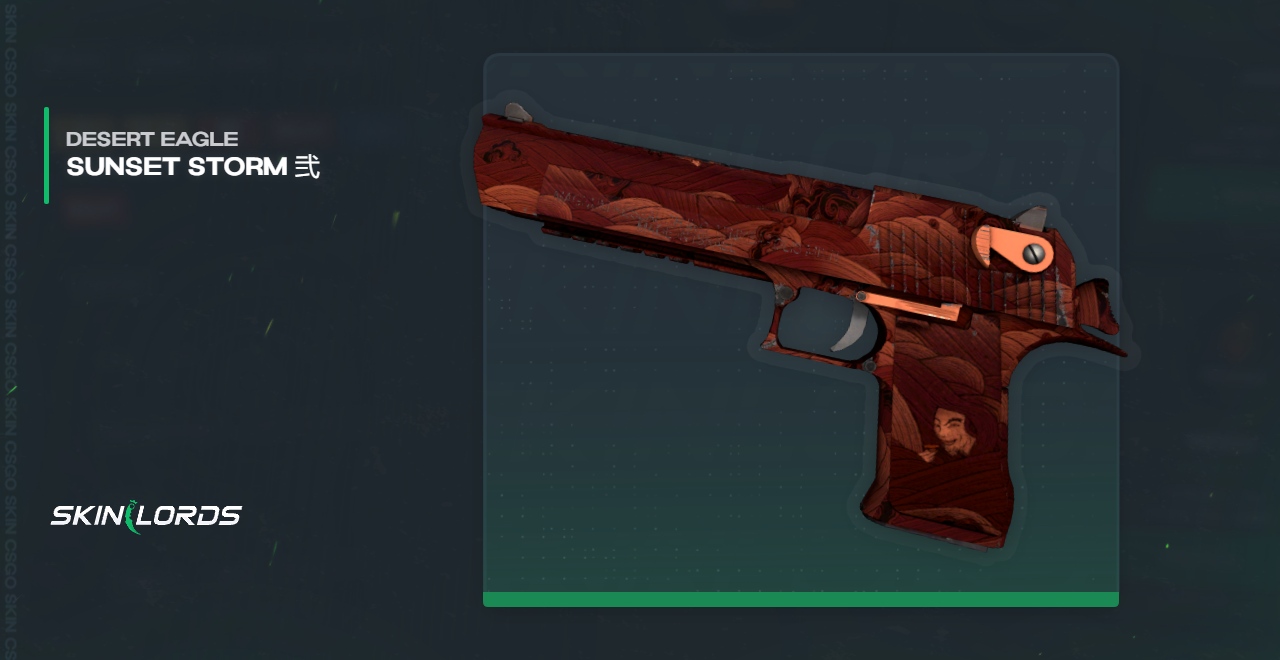 3. Cobalt Disruption
Originally introduced in the long-ago eSports 2013 Winter Case, the Cobalt Disruption is a bright, eye-catching Desert Eagle skin with a captivating digital camo design.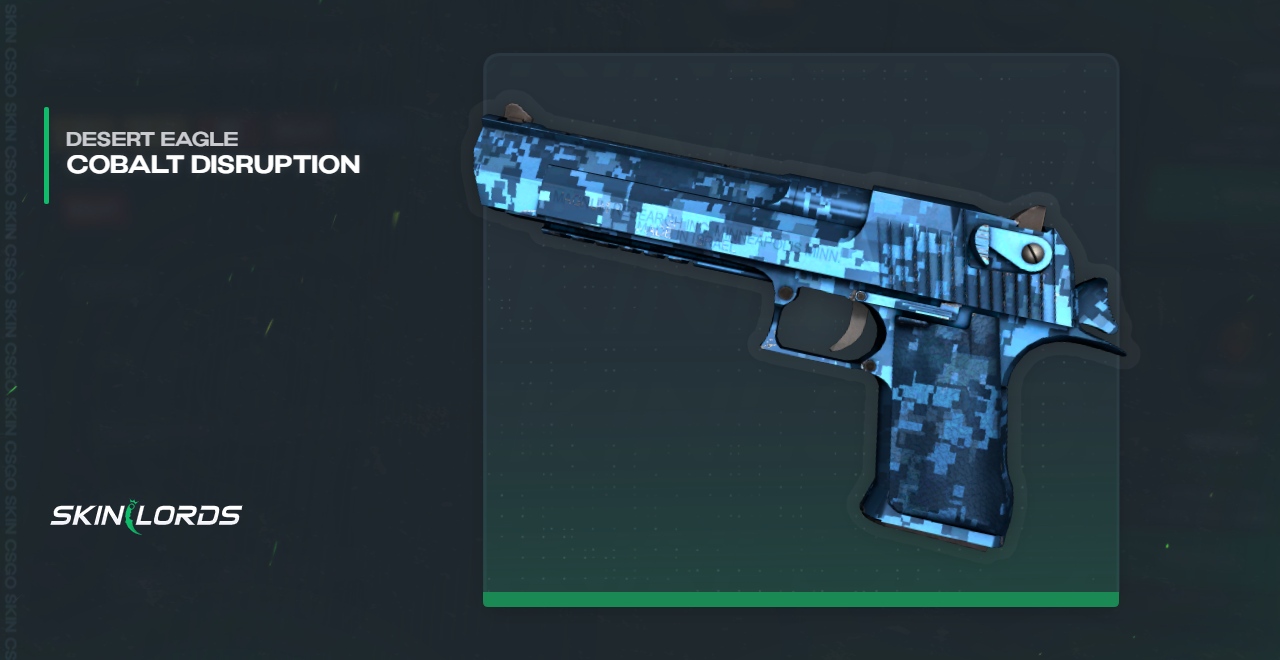 2. Printstream
The Desert Eagle Printstream has a distinct visual appeal, with its white pearlescent barrel and black handle delightfully complementing each other. The surface is adorned with an assortment of logos and intricate designs that create a futuristic cyberpunk feel. When exposed to sunlight, the gun displays a mesmerizing play of colors, adding to its already impressive appearance.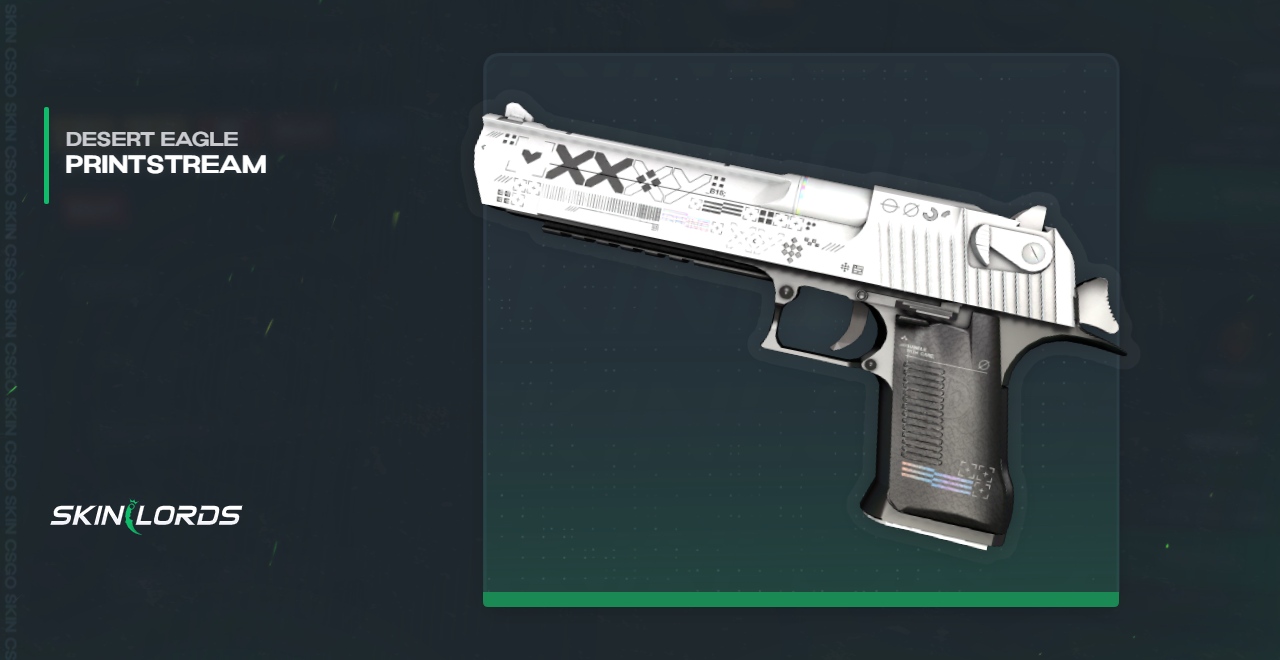 1. Blaze
The Blaze is an old skin with the title of the most expensive non-souvenir Desert Eagle skin. Featuring a simple yet bold flame design, the skin was released in the Dust Collection as part of The Arms Deal update, bringing weapon skins to the game. Unlike many other expensive Desert Eagle skins, the Blaze is not used for trading up to higher-tier skins. Its high price is a result of its popularity among the CS2 community.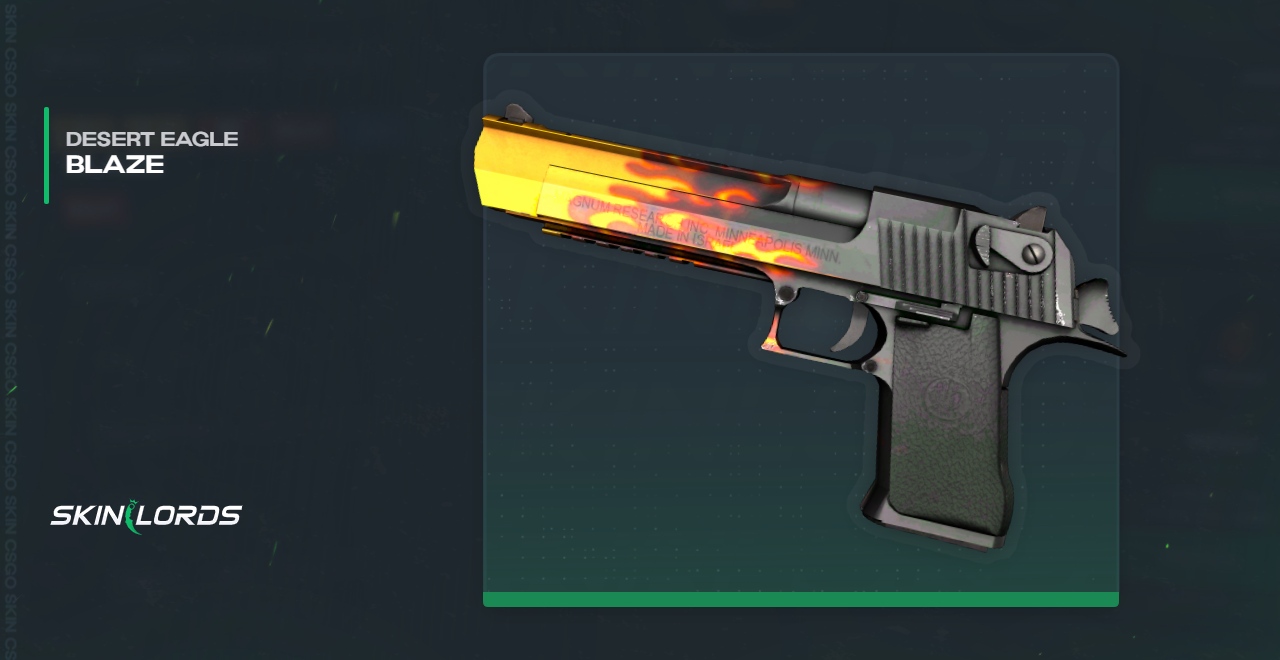 We hope that our guide on the best-looking Desert Eagle skins in CS2 was useful and enjoyable. If we didn't include one of your favorite skins or if you would have arranged them in a different order, please share your thoughts with us in the comments section below.
Join daily skin giveaways on our Twitter!