Many covert grade CS:GO skins have heavily declined in value over 2021 and have made a few CS:GO cases less and less profitable to open. For example, in just eight months, most covert skins from non-operation cases sell for half their price in early 2021.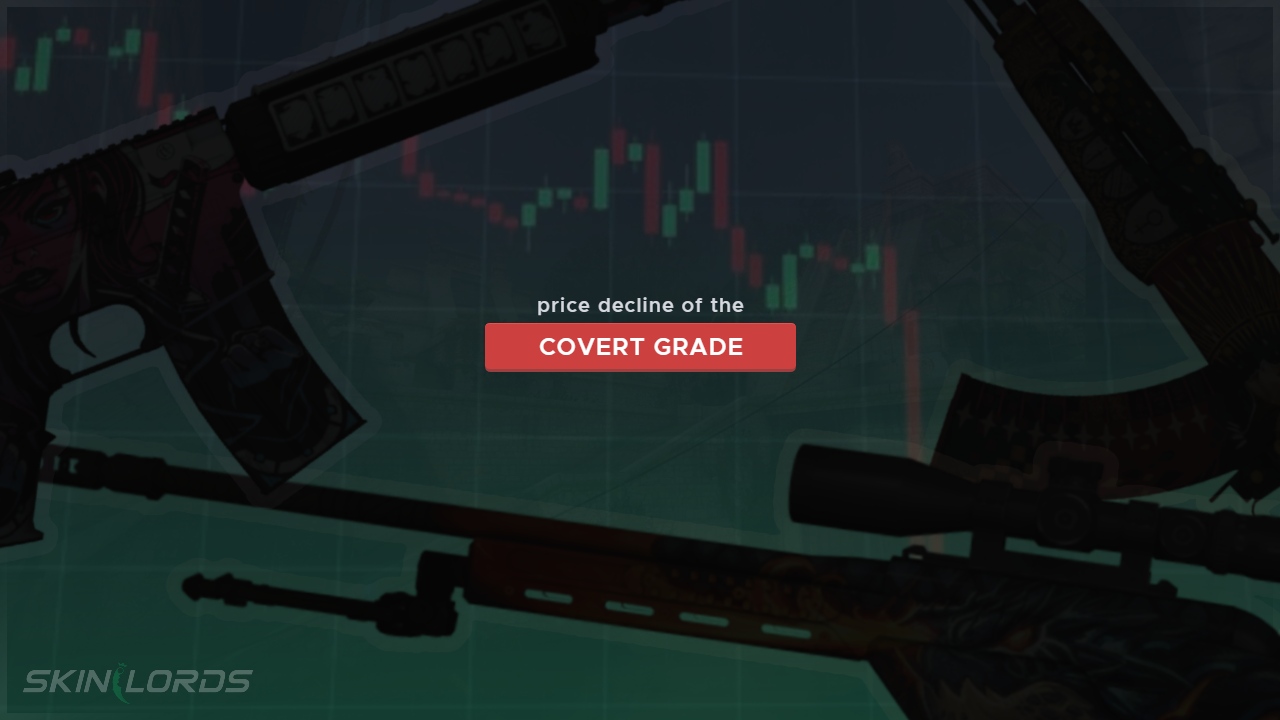 Prices declined across all grades of CS:GO play skins in 2021, but the market arguably hit the covert grade the hardest. Counter-Strike: Global Offensive has seen its player count fall in 2021, but it was not drastic enough for most covert grade skins to halve in price.
We expect the steady crash in 2021 to result from many skin investors who loaded up on play skins but eventually began to sell off their bad investments. There is no proof this occurred; however, there was much interest in skin investing throughout Covid, and many turned to play skins as a good opportunity.

Skins are now cheap
Skins becoming cheaper is an obvious positive for those who want to buy and a negative for those who wish to sell. A new problem with cheaper skins is that opening cases will become far less profitable since it costs $2.50 to purchase a key, and the player also has to pay for the case itself.
Several years ago, some users calculated that CS:GO cases, on average, give back 60% of what is spent on the opening. It would be expected for the return to have since gone down, making cases worse than ever to open.
---
Every investment involves an unpredictable amount of risk. SkinLords writers' are not financial advisers and do not claim to be financial advisers. Conduct your own research before making any financial decision.