The Skullkiller Rust armor skins provide a stylish and professional appearance at an affordable price. This armor set features a black background paired with gleaming blue metallic armor plates. Despite its name, it lacks prominent skull designs, with the exception of a skull shape on the metal facemask. Below is our list of all notable Skullkiller armor skins, as well as the best alternative skins for pieces that do not have a Skullkiller skin available.
We recommend purchasing skins through SkinPort, where items commonly are discounted at fifteen to thirty percent of the Steam market price.
Skullkiller Helmet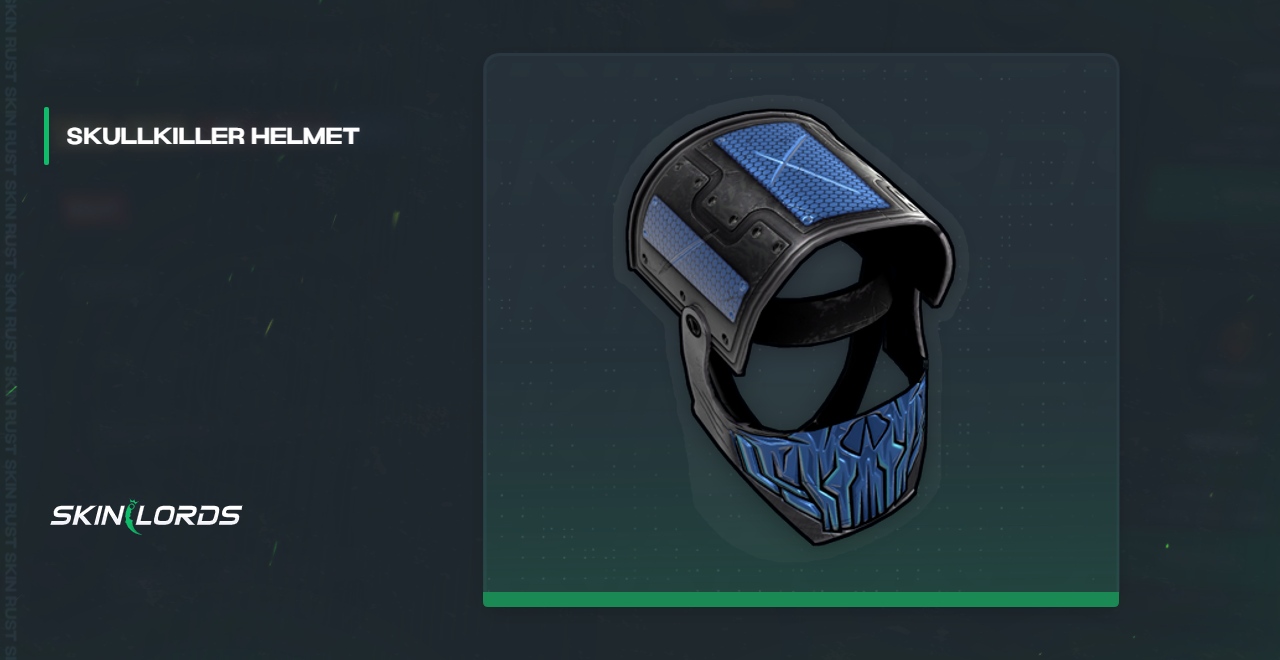 Skullkiller Hoodie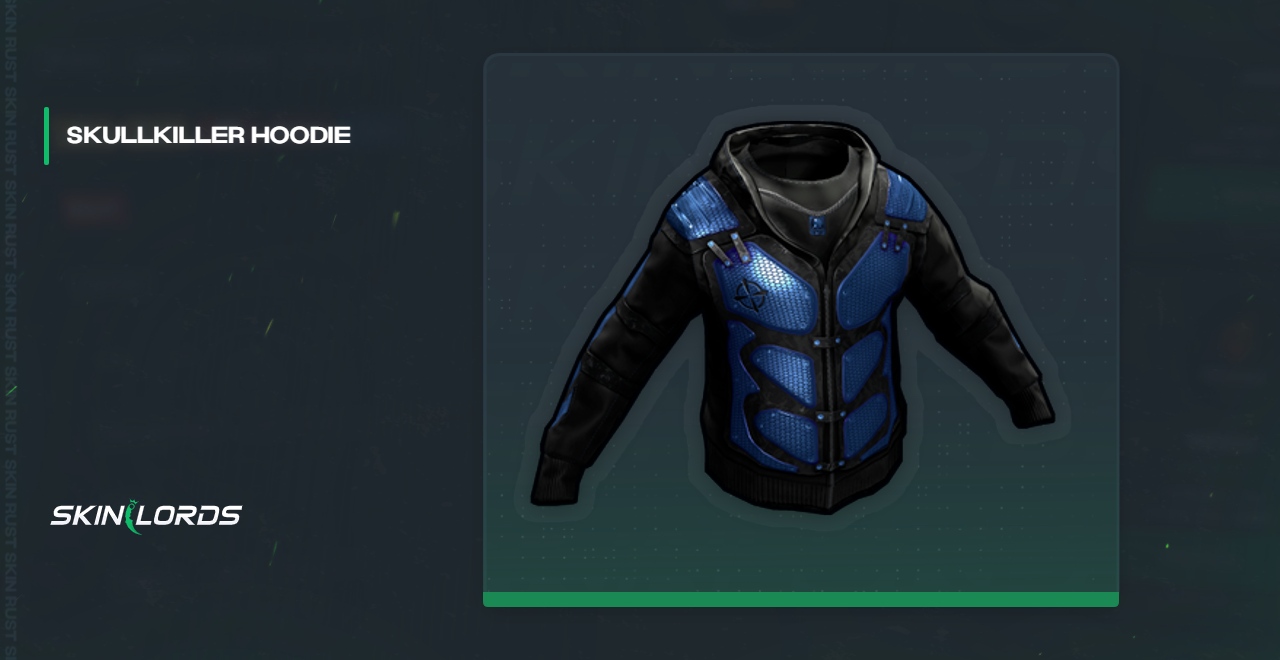 Skullkiller Facemask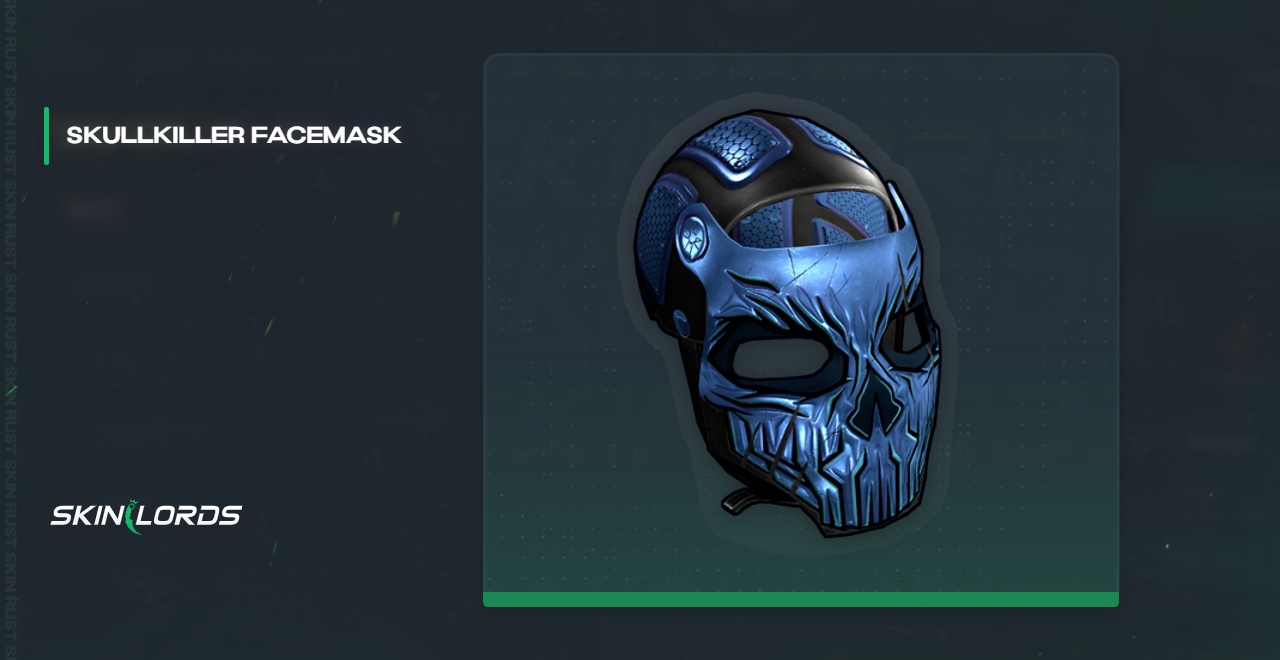 Blue Jacket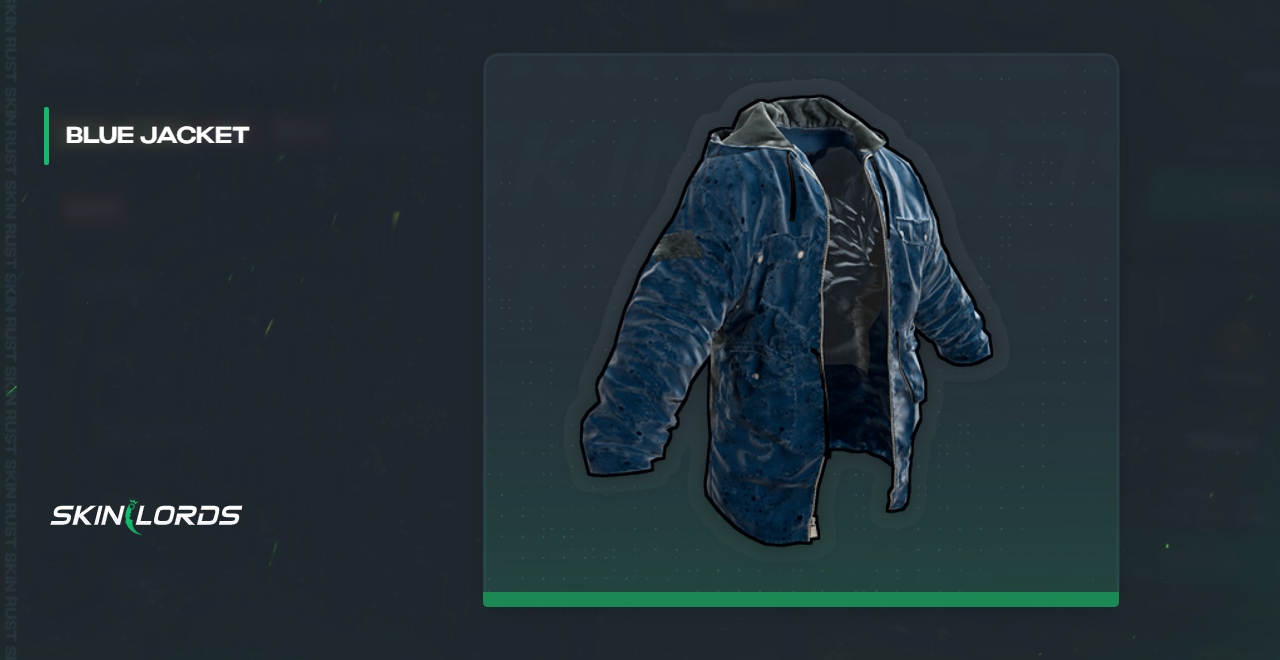 Skullkiller Vest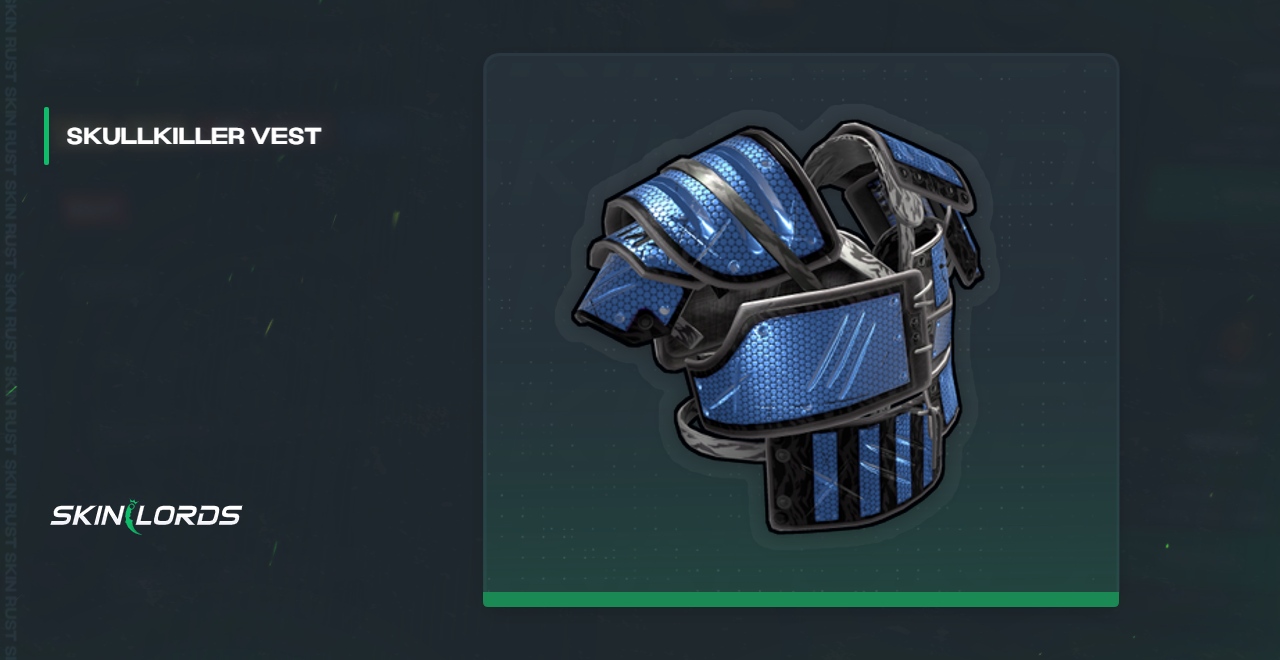 Skullkiller Pants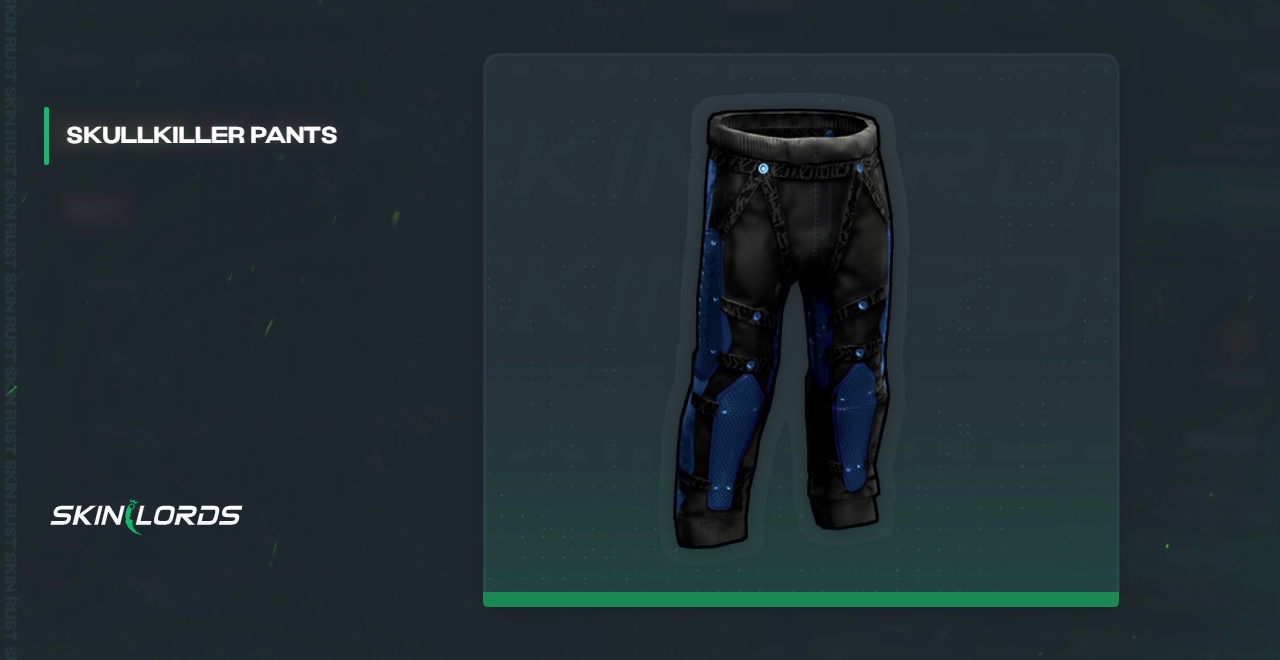 Arctic Wolf Gloves
Azul Boots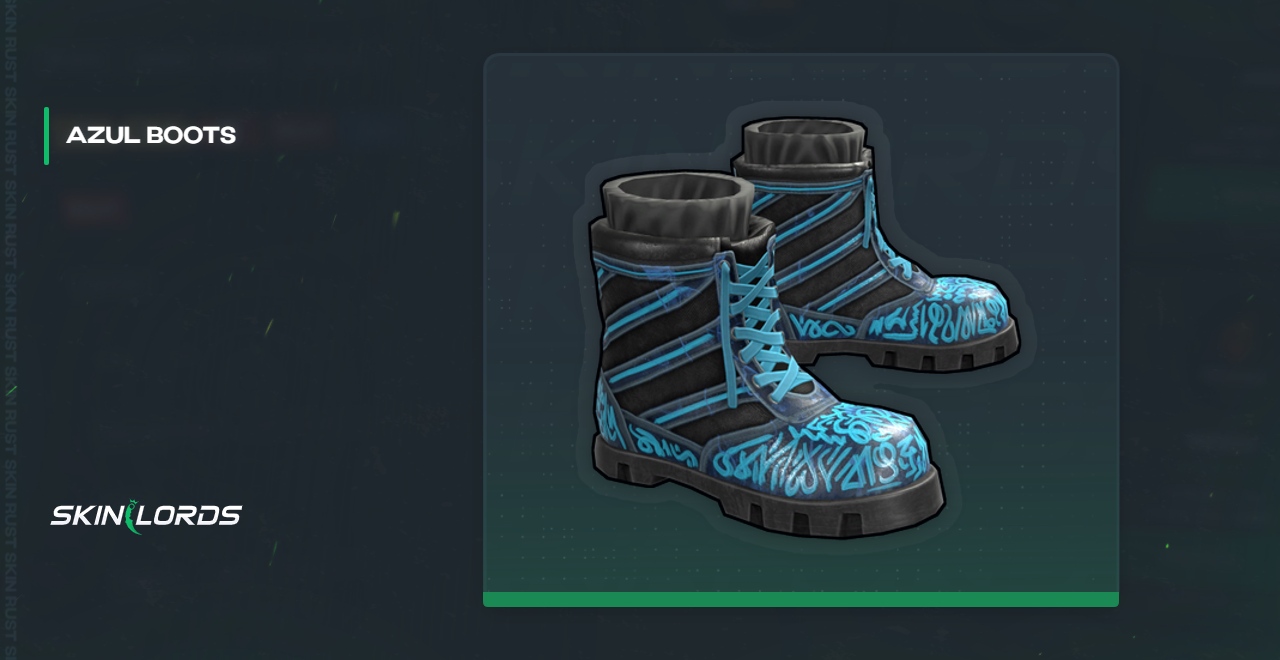 Skullkiller Chestplate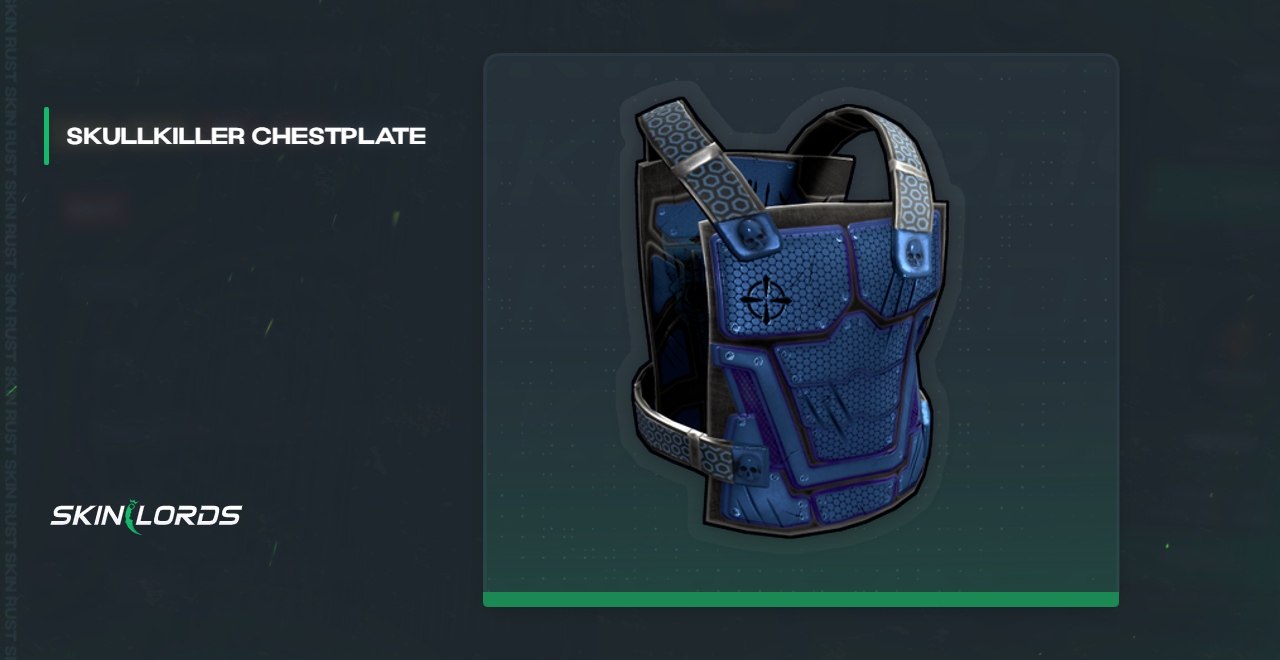 Skullkiller Kilt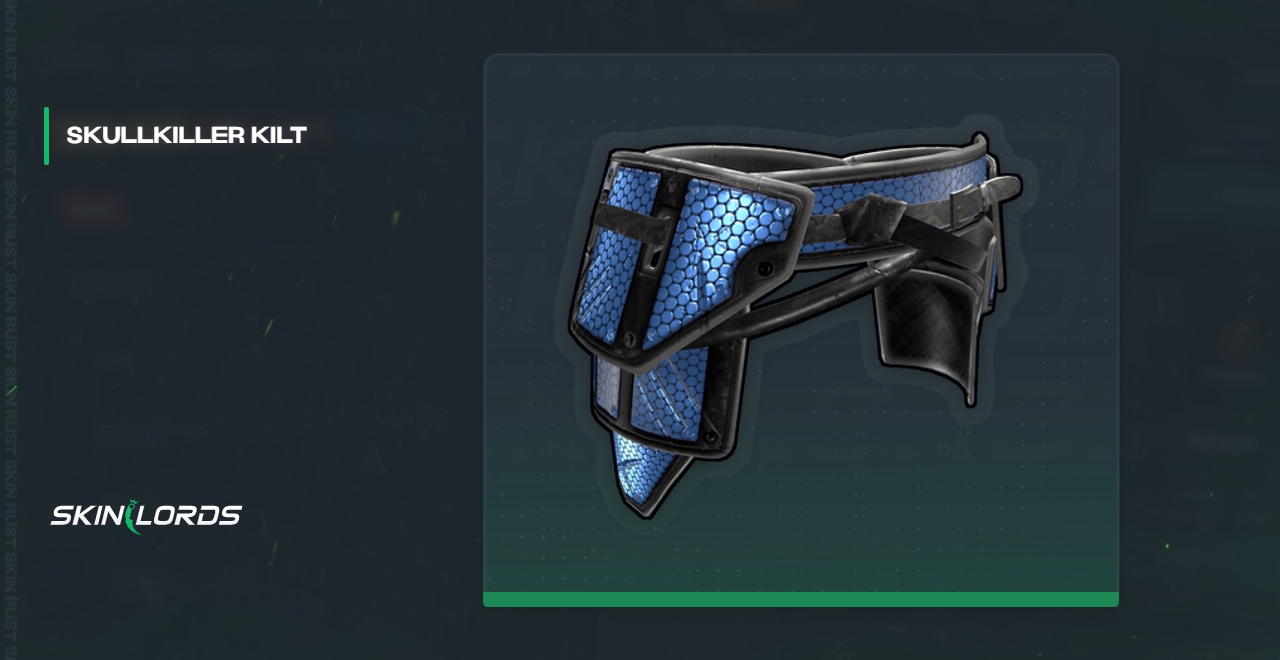 Skullkiller Roadsign Gloves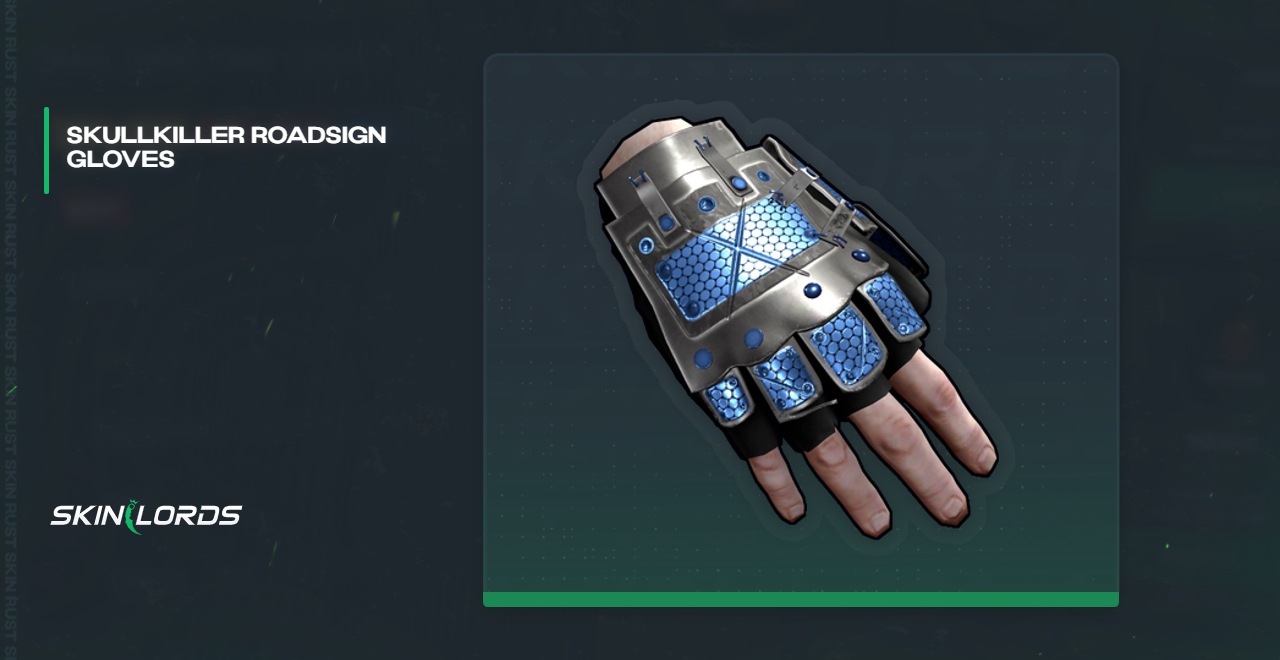 Blue Bandana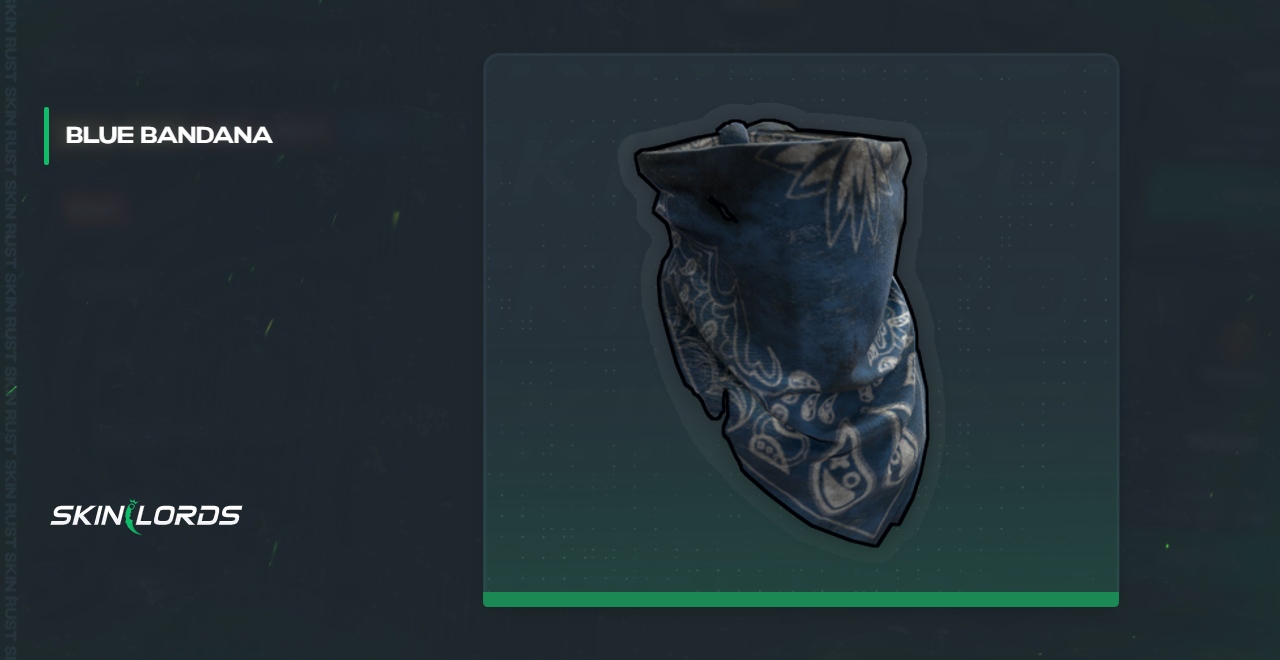 We hope you liked reading about the Skullkiller armor skin set in Rust. If we missed a skin or if you have any thoughts about the set, please leave a comment below.
Join daily skin giveaways on our Twitter!