The AUG has been an automatic rifle for the CT-side in the Counter-Strike series for over two decades. However, despite its longevity, nearly all players tend to favor the M4A4 or M4A1-S, leading to a scarcity of AUG skins and a lack of extremely pricey ones.
In 2019, the AUG briefly enjoyed a surge in popularity as players discovered its superiority over the M4, but its usage dwindled after a nerf to its damage statistics. Nonetheless, for those interested, here are the top five most expensive AUG skins available in CS:GO.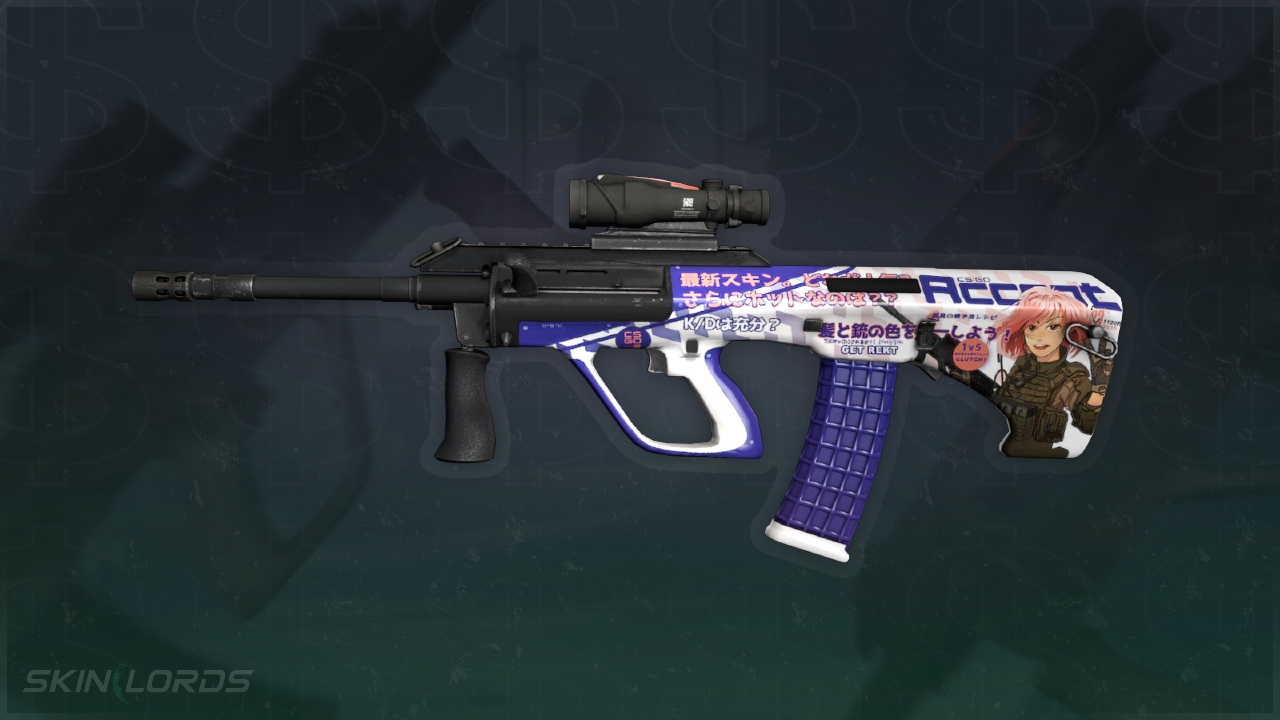 We recommend purchasing skins through SkinPort, where items commonly are discounted at fifteen to thirty percent of the Steam market price.
5. Copperhead
The AUG Copperhead skin has a dull appearance and is prone to numerous scratches because of its limited float range, preventing it from reaching the factory-new condition. Featured in the Dust collection, which is no longer a map in CS:GO, this skin is exceptionally scarce and is typically utilized in trade-ups to obtain the Desert Eagle Blaze, the priciest skin for the Desert Eagle in CS:GO.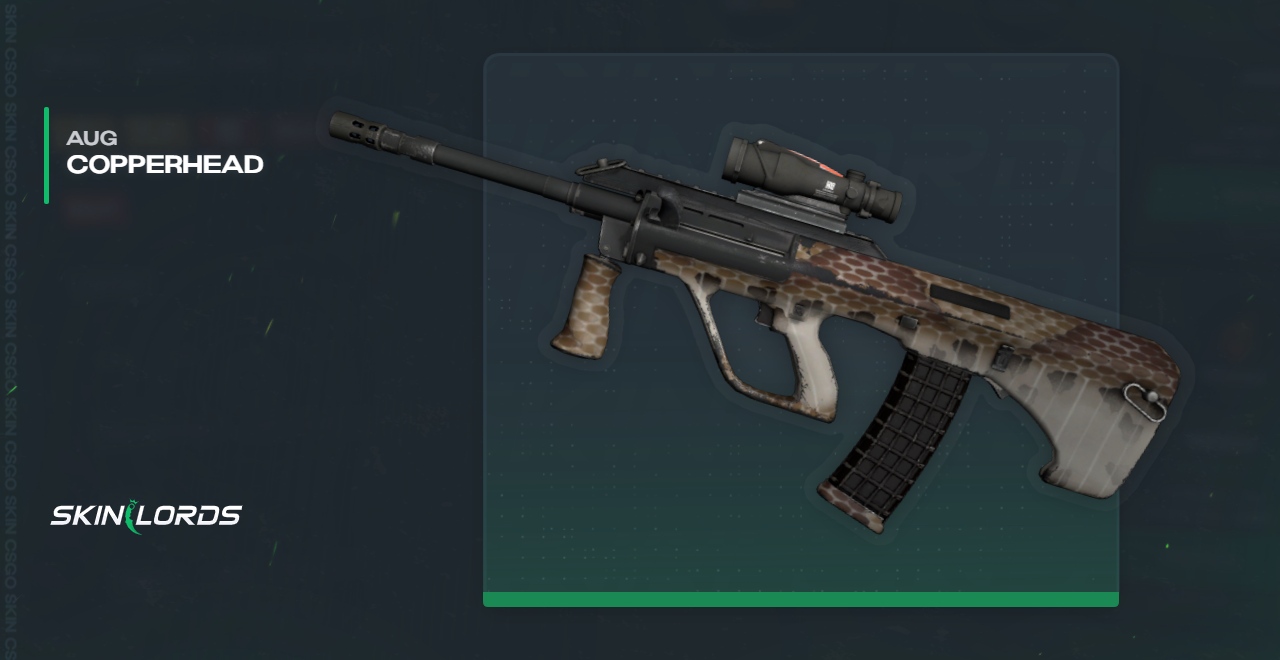 4. Midnight Lily
The St. Marc Collection, known for the pricey AK-47 Wild Lotus, also includes The Midnight Lily. This skin displays holographic water lily flowers on a plain grey backdrop, resulting in a pleasant design. However, its exorbitant cost can be attributed to its role in trade-up contracts to the Wild Lotus.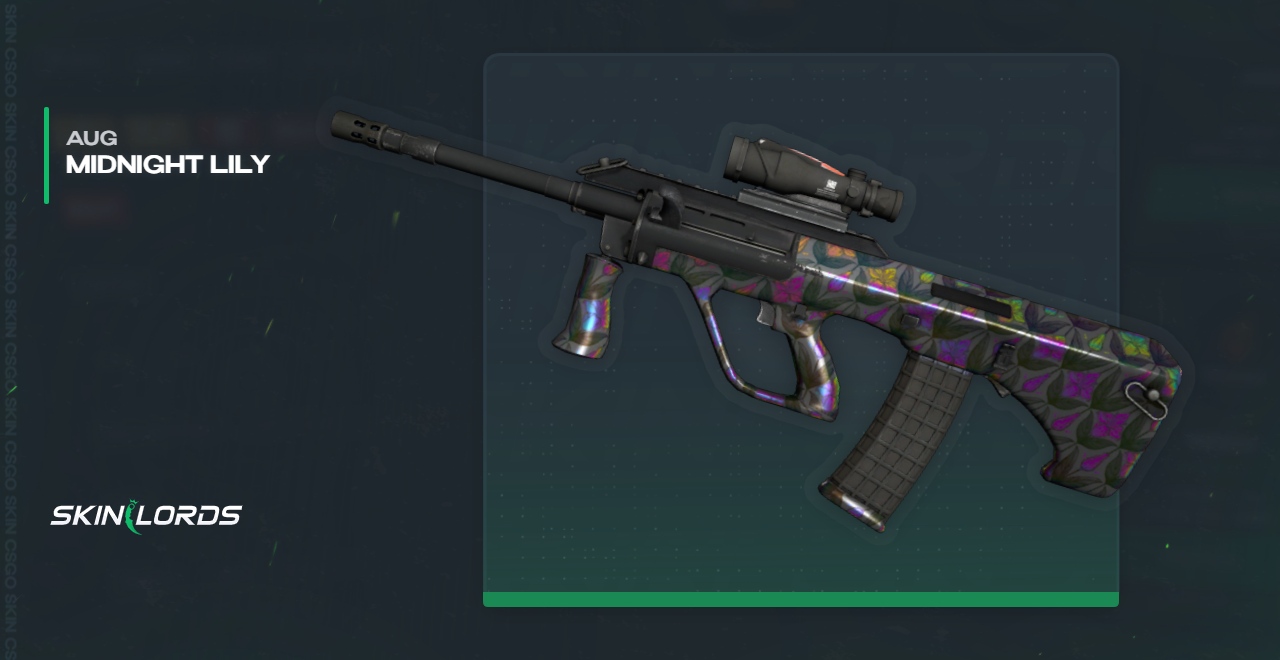 3. Flame Jörmungandr
The AUG Flame Jörmungandr, a Restricted rarity skin from The Norse Collection, features an intricate orange and yellow design that covers most of the weapon. Unfortunately, this skin is frequently burned in trade-up contracts leading to the AWP Gungnir, which happens to be the second most expensive AWP skin in CS:GO.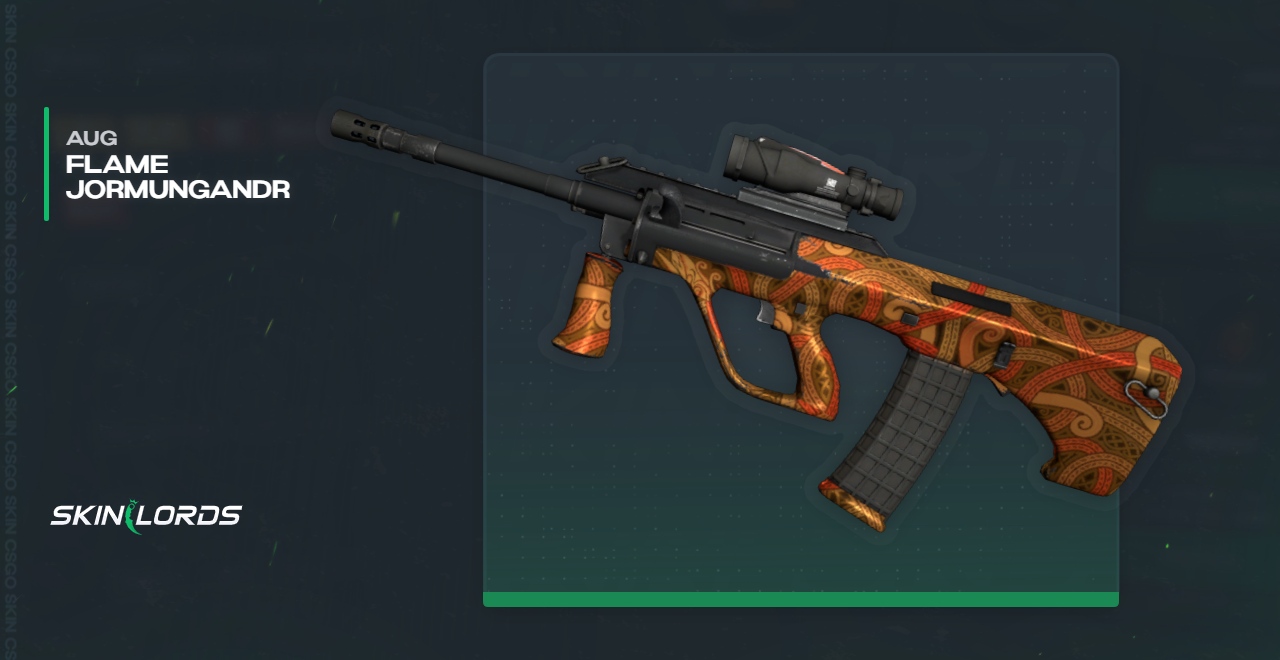 2. Hot Rod
Like the previous three AUG skins, the Hot Rod is commonly used in trade-up contracts for the notorious Glock-18 Fade. Nevertheless, owing to its vibrant red appearance, the Hot Rod is a popular design in CS:GO, and wealthy players often use it as a play skin rather than a trade-up commodity.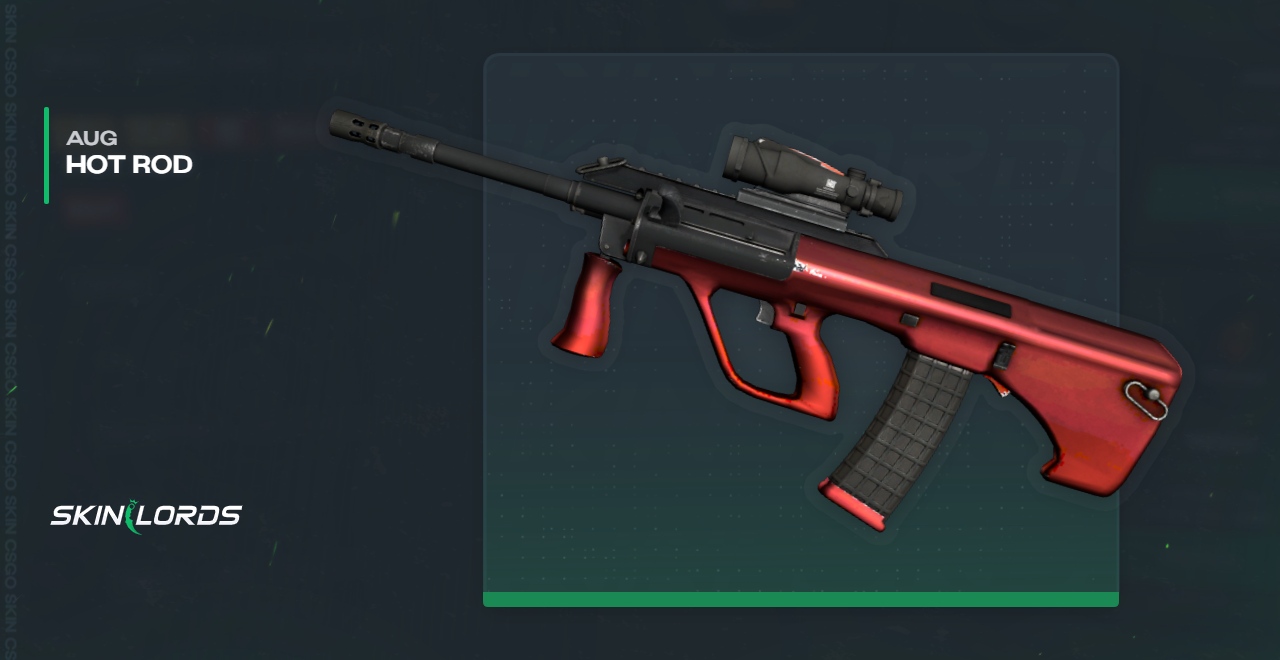 1. Akihabara Accept
The Akihabara Accept skin holds the highest tier as a covert in The Rising Sun Collection, above even the notorious AK-47 Hydroponic, and is undoubtedly the priciest AUG skin in CS:GO. It showcases a military-clad anime girl adorned with abundant Japanese lettering. Although it was once considered strange, numerous skins with heavy anime themes have since been released in CS:GO.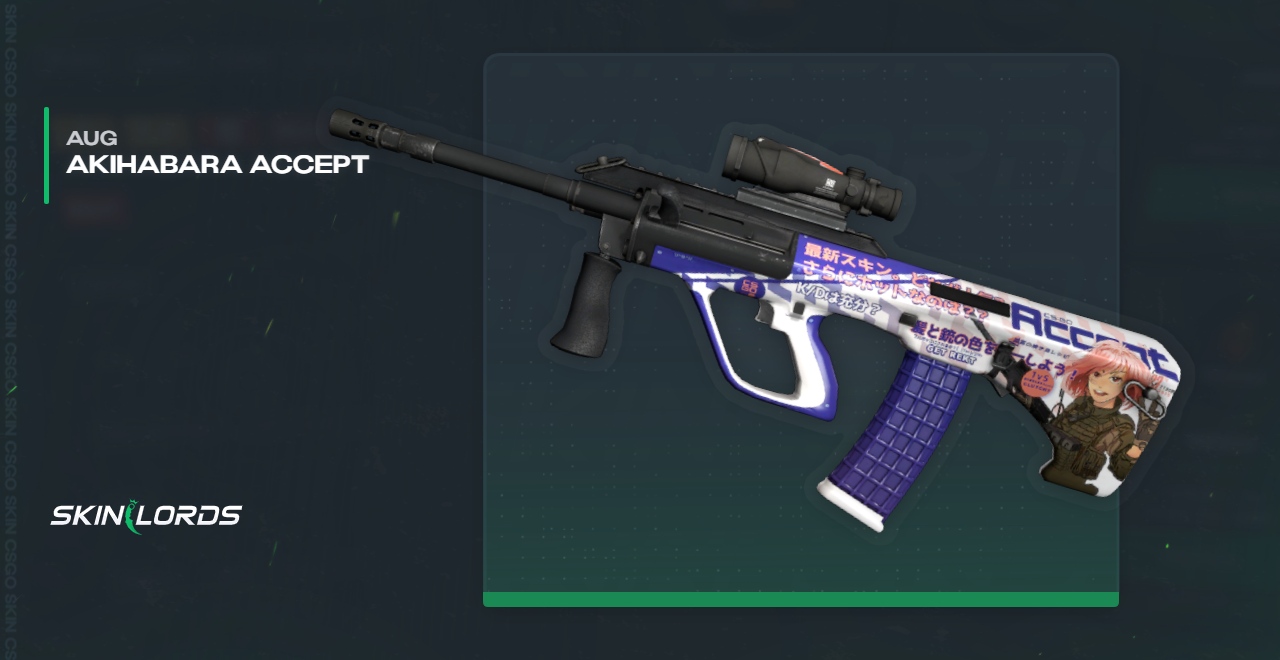 We trust that our guide on the priciest AUG skins in CS:GO was helpful to you. If we inadvertently overlooked any significant skins or if there have been significant changes in prices, please inform us by leaving a comment.