Disabling the show blood effect in Rust will significantly improve visibility when you are low on health by changing the color of blood splatters to white. Some players may even forget to regenerate health since there's little to no indication of your HP running low.
Follow the Steps Below
Open Settings Menu and click on the Options page
Under the Censorship settings, find Show Blood
Toggle on or off to your preference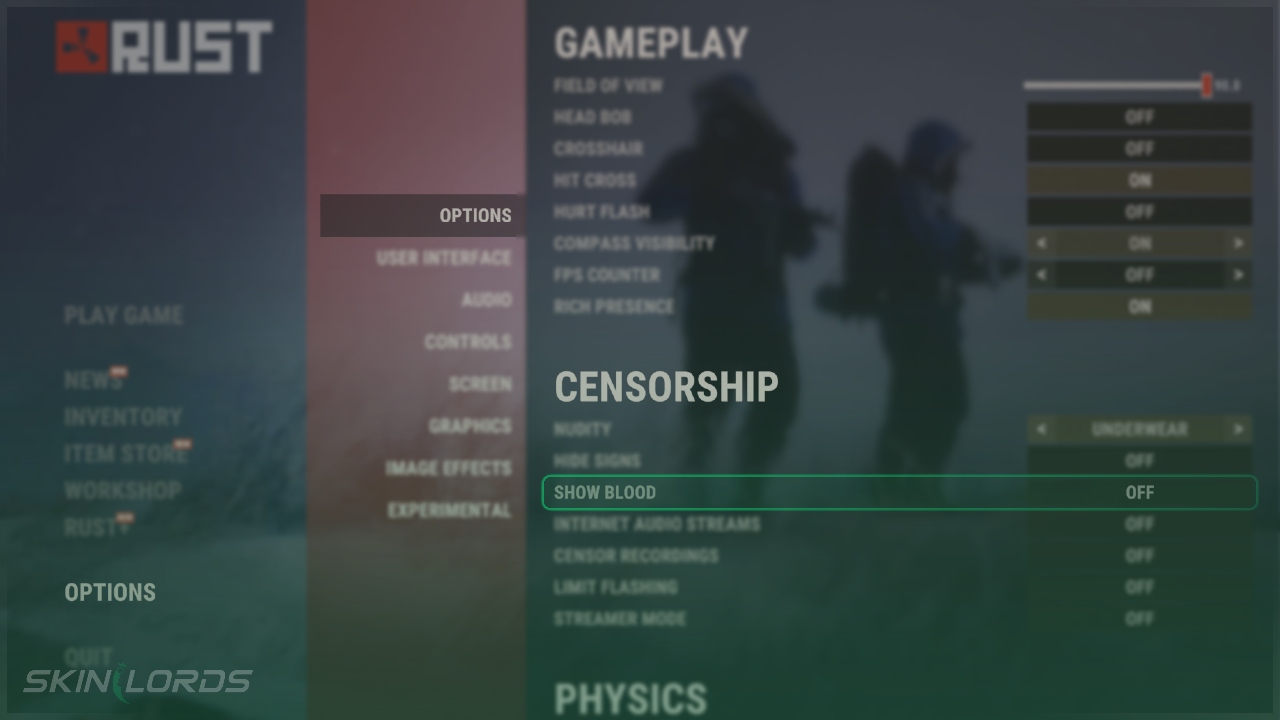 ---
We hope you enjoyed our quick guide on how to turn off blood splatter in Rust. Make sure to read more SkinLords guides to help you transform your gameplay.