Motion blur enabled will make games appear smoother at high frames per second. However, in Rust, most competitive players consider motion blur a severe disadvantage as it will lower visibility at the cost of making the game look amazing.
For players with lower frames per second, it's recommended to disable motion blur to ensure the game looks as clear as possible. Turning on or off motion blur in Rust is quickly done in the image effects menu.
Follow the Steps Below
Open the Settings Menu and click on the Image Effects page
Under the Image Effects settings, find Motion Blur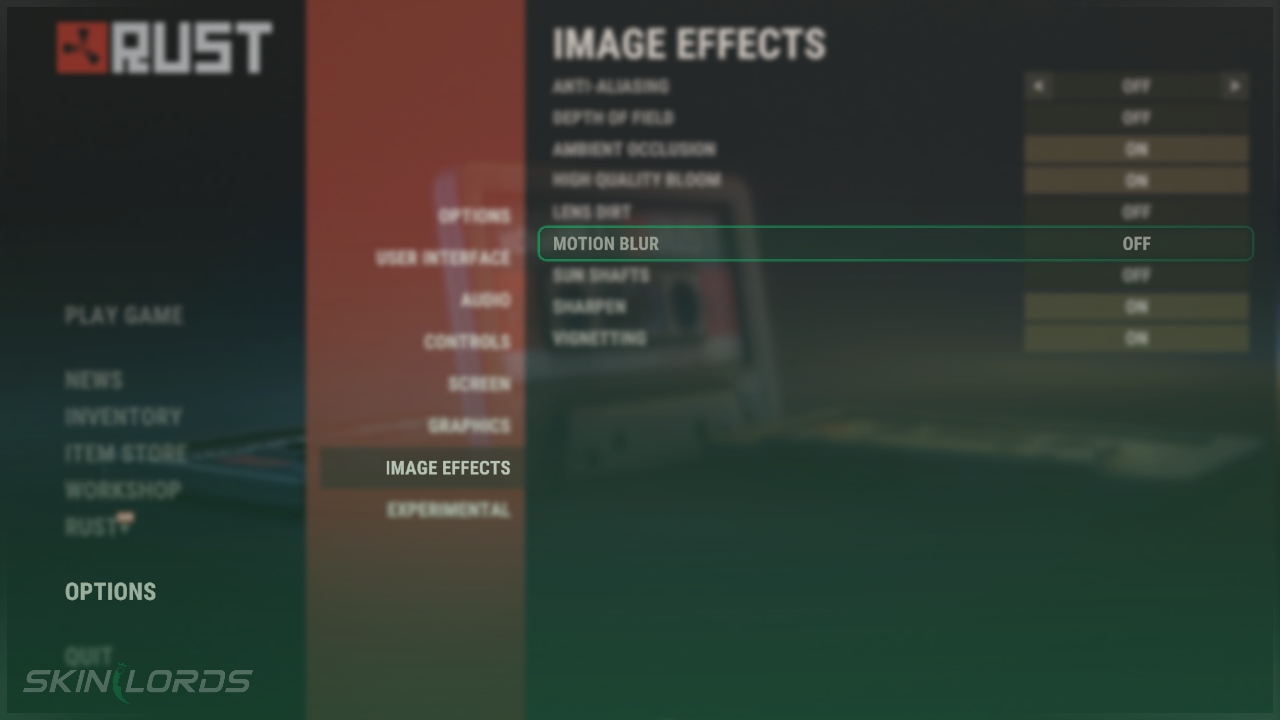 ---
We hope you enjoyed our quick guide on enabling or disabling motion blur in Rust. Feel free to comment if we missed out on an important setting or if you had any issues with our guide.