Our simple guide will show you how to disable the annoying in-game instructions and tips in Counter-Strike: Global Offensive. Finally, disable notifications to plant the bomb, defuse the bomb, and do many other simple things you probably already know how to do.
Follow the Steps Below
Open Settings and go to Game
After this click on Game under the previous
Find Enable Game Instructor Messages and click No under the drop-down menu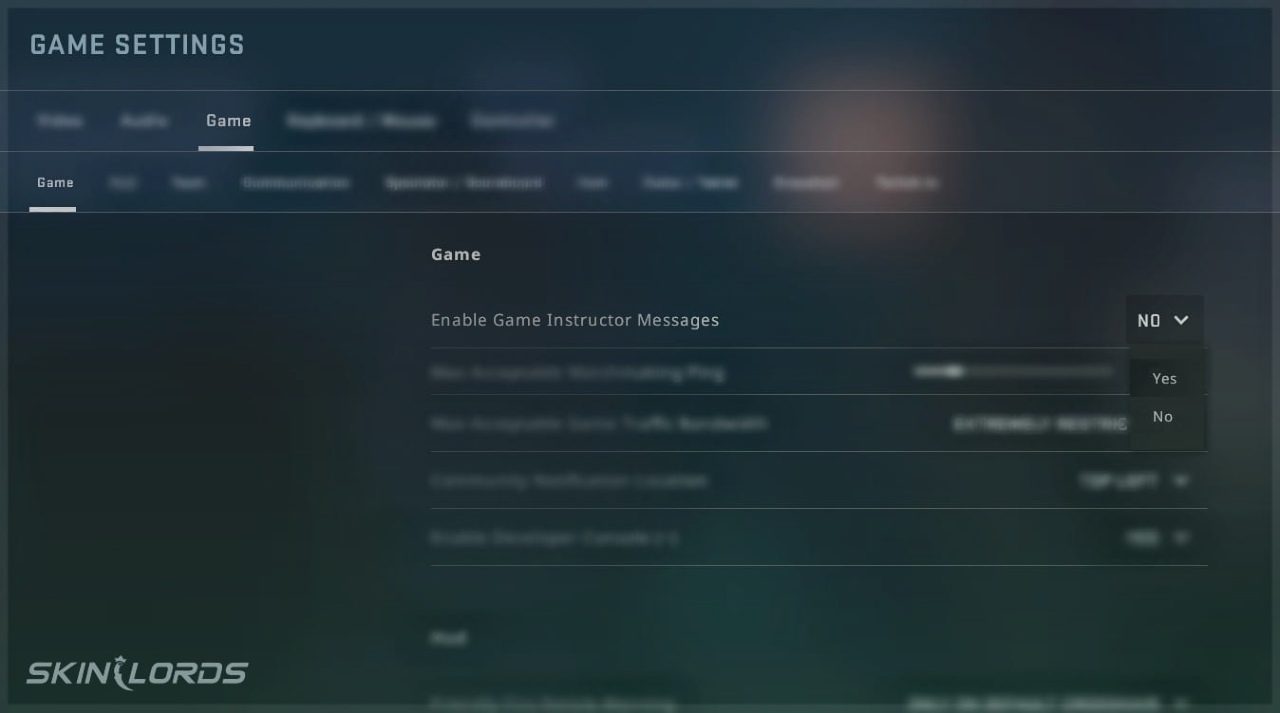 ---
We hope you enjoyed our simple guide on disabling game instructions in CSGO. Then, read more SkinLords guides to help you change your gameplay.