A quick guide on enabling or disabling chat filters in CS:GO, to view or block slurs and other profanity for in-game chat. No longer have a censored chat in Counter-Strike and view what other players are chatting about.
Chat setting changes will apply to all your Steam games and community chats.
Changing chat filters in CS:GO will also apply to all community chats across Steam. This is because customizing the chat filters in CS:GO will direct you to your global Steam settings menu.
Follow the Steps Below
Open Settings by pressing the gear icon in the sidebar menu
Click on Game and then on Communication
Click on Account Preferences which is next to Text Filtering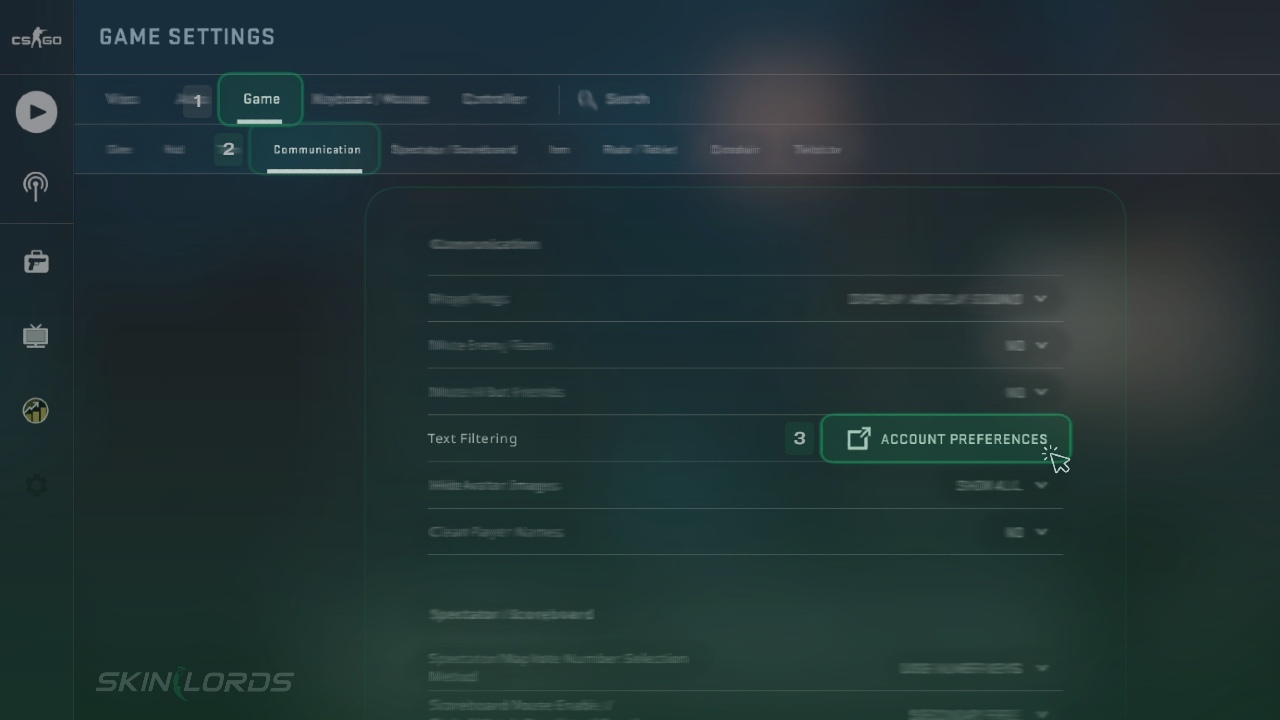 Customize community chat filtering in Steam
A Steam profile settings page will display
Select your ideal language preferences under Chat Filtering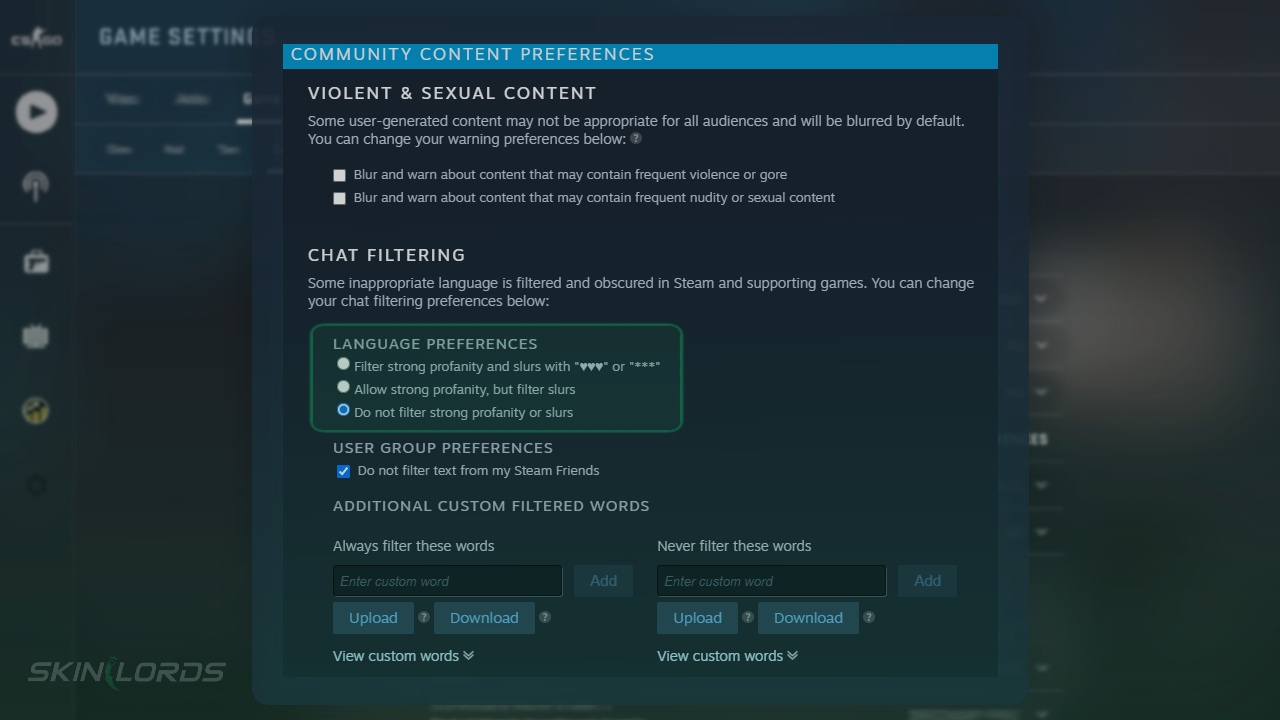 ---
We hope you enjoyed our quick guide on customizing chat filters in CSGO. Feel free to comment if we missed out on an important setting or if you had any issues with our guide.