Professional Counter-Strike players never use the auto weapon switch setting, so it's worth considering turning it off for yourself as well. In this guide, we'll show you two simple methods for disabling the auto weapon switch in CSGO. This will give you more control over your weapons and allow you to make more precise and strategic decisions in the game.
Follow the Steps Below
Open Settings and go to Game
After this click on Item
Find Switch Weapon on Pick Up and set it to No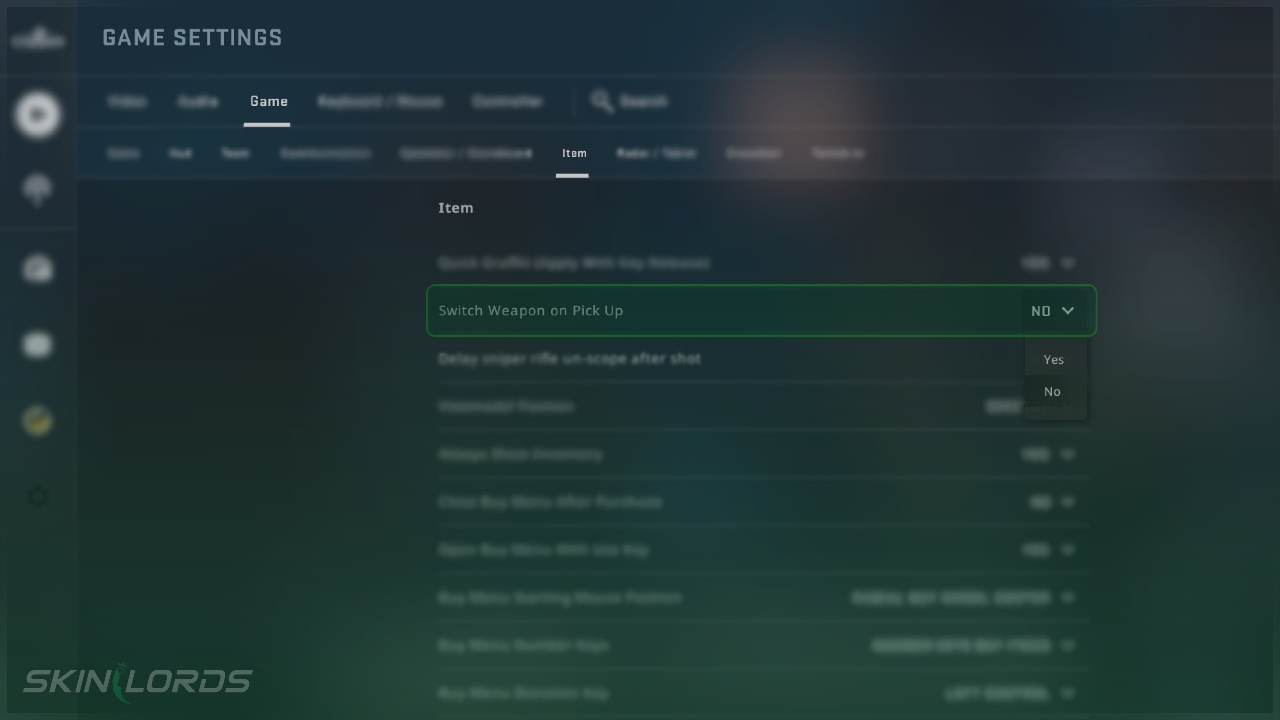 Alternative method: Using the Console
If you are unsure how to open the developer console in CSGO, view our quick guide.
Open the Developer Console and enter the following command
---
We hope you found our guide on how to disable the auto weapon switch in CSGO helpful. If you have any comments or concerns, please let us know.