CSGO is notorious for playing extremely loud music when you first launch the game. This can be turned down or completely muted within the game's audio settings. Counter-Strike: Global Offensive has surprisingly customizable audio settings so that you can set the music to your liking.
Follow the Steps Below
Open the Settings Menu and click on the Audio page
Scroll down until you see the Music settings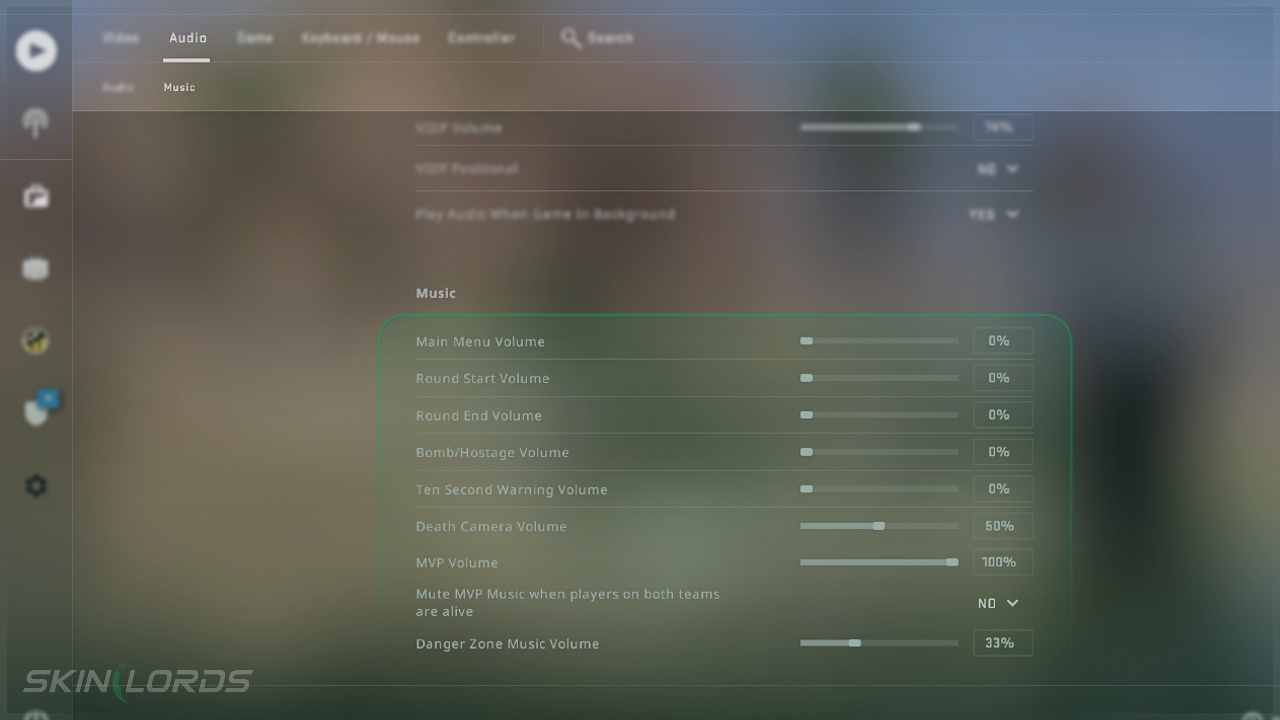 Using the Developer Console
If you are unsure how to open the developer console in CSGO, view our quick guide.
Turn Off Main Menu Music
Open the Developer Console
Type snd_menumusic_volume 0 into the console
Turn Off MVP Music
Open the Developer Console
Type snd_mvp_volume 0 into the console
---
We hope you enjoyed our quick guide on customizing music audio in Counter-Strike. Feel free to comment if we missed out on an important setting or if you had any issues with our guide.