Changing CSGO to the Windowed Fullscreen display mode allows users to tab in and out of the game faster and smoother. Our simple guide will help walk you through changing display modes in Counter-Strike: Global Offensive.
Follow the Steps Below
Open Settings and go to Video
After this click on Video under the previous
Find Display Mode and click on your preset, select your desired display mode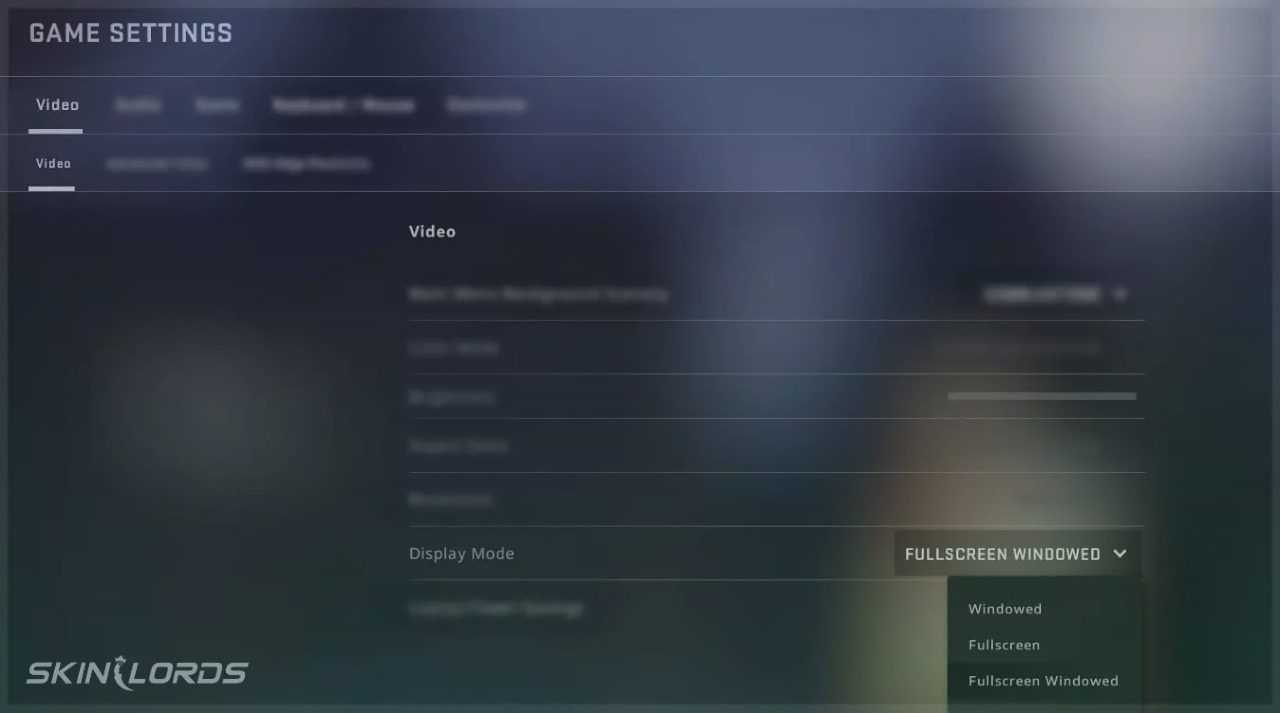 ---
We hope you enjoyed our simple guide on making Counter-Strike: Global Offensive in Fullscreen Windowed. Make sure to read more SkinLords guides to help you change your gameplay.