The gesture wheel in Rust allows players to communicate non-verbally with each other, which can be particularly useful if there is a language barrier between players. The wheel includes various gestures that players can use to convey different messages or emotions. Players who have purchased the Voice Props DLC have access to three additional dances in the gesture wheel, giving them even more options for non-verbal communication.
Change the Key to Open the Gesture Wheel
The default key is set to B for opening the gesture menu
Open the Settings Menu and click on the Controls page
Scroll toward the bottom of the Controls page until you see Miscellaneous

Click on Gesture and press down on your desired key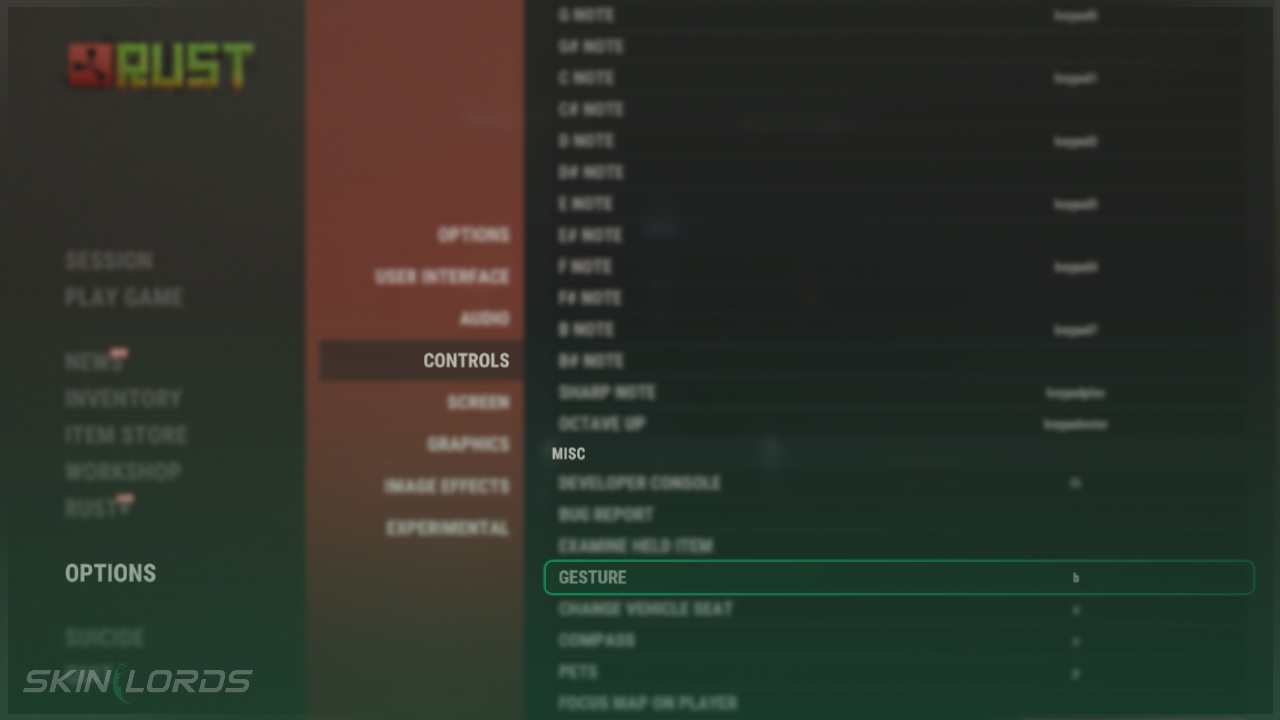 ---
We hope you enjoyed our quick guide on opening Rust's gesture and emote menu. Feel free to comment if we missed out on an important setting or if you had any issues with our guide.