To make bunny hopping possible in CSGO, players need to bind their scroll wheel for jumping rather than using the standard space bar.
It is possible to use a space bar to bunny hop in CSGO, but it takes an immense amount of practice and luck to accomplish it. Changing the jump button to the scroll wheel will make your life easier when learning to bunny hop.
Follow the Steps Below
Open Settings and go to Keyboard / Mouse
After this click on Movement Keys
Find Jump and click on your preset, then scroll upwards or downwards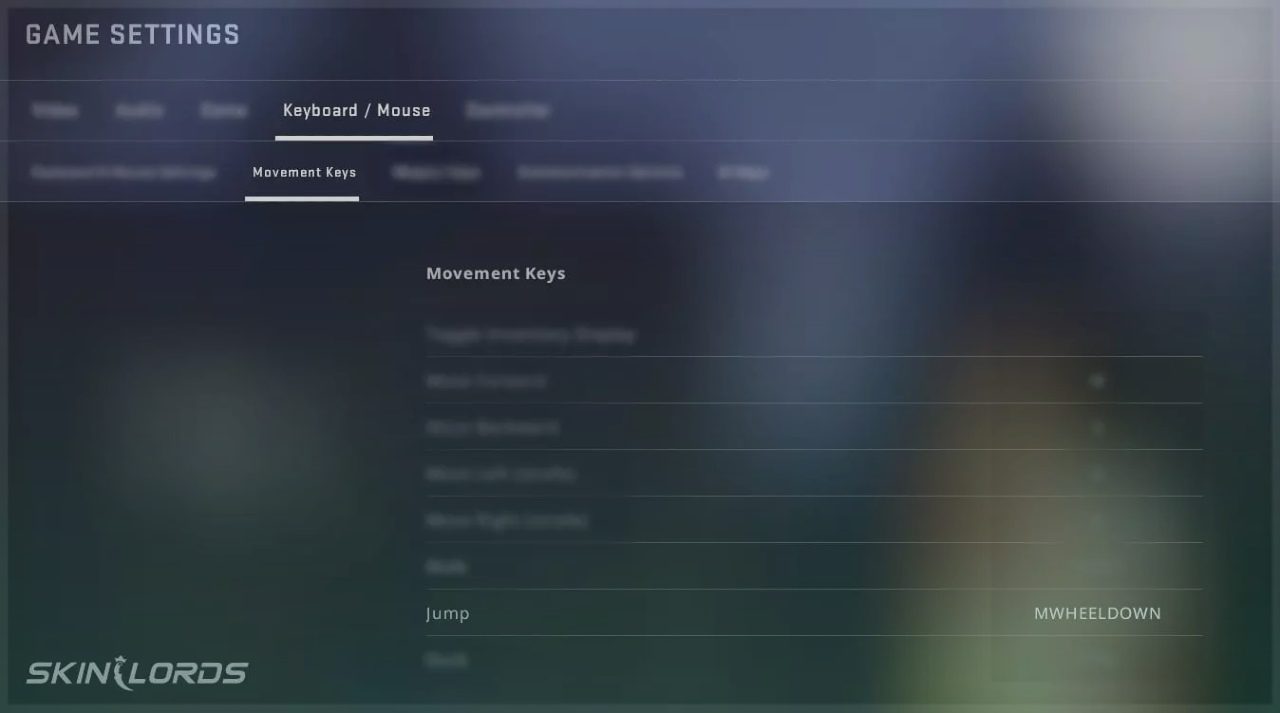 ---
We hope you enjoyed our simple guide on setting the scroll wheel to jump in Counter-Strike: Global Offensive. Make sure to read more SkinLords guides to help you change your gameplay.