Our comprehensive guide on the Glock-18 Reactor features all of the rare pattern seeds that display the highly sought-after Teeth-like pattern. This pattern is exceedingly rare and coveted by certain skin collectors, who are willing to pay a premium for a high-quality version.
What is the Teeth Pattern for the Glock-18 Reactor?
The Glock-18 Reactor is a Mil-Spec grade pistol skin that was introduced as part of The Cache Collection in 2014. It boasts a unique design featuring radiation hazard symbols in black and orange colors, while the handle and underbody remain in their normal Glock-18 style.
As players explored this skin further, they stumbled upon a rare pattern where the hazard symbols align in a teeth-like formation, both at the top and bottom of the skin. However, it's important to note that this pattern is exceedingly rare compared to other rare skin patterns.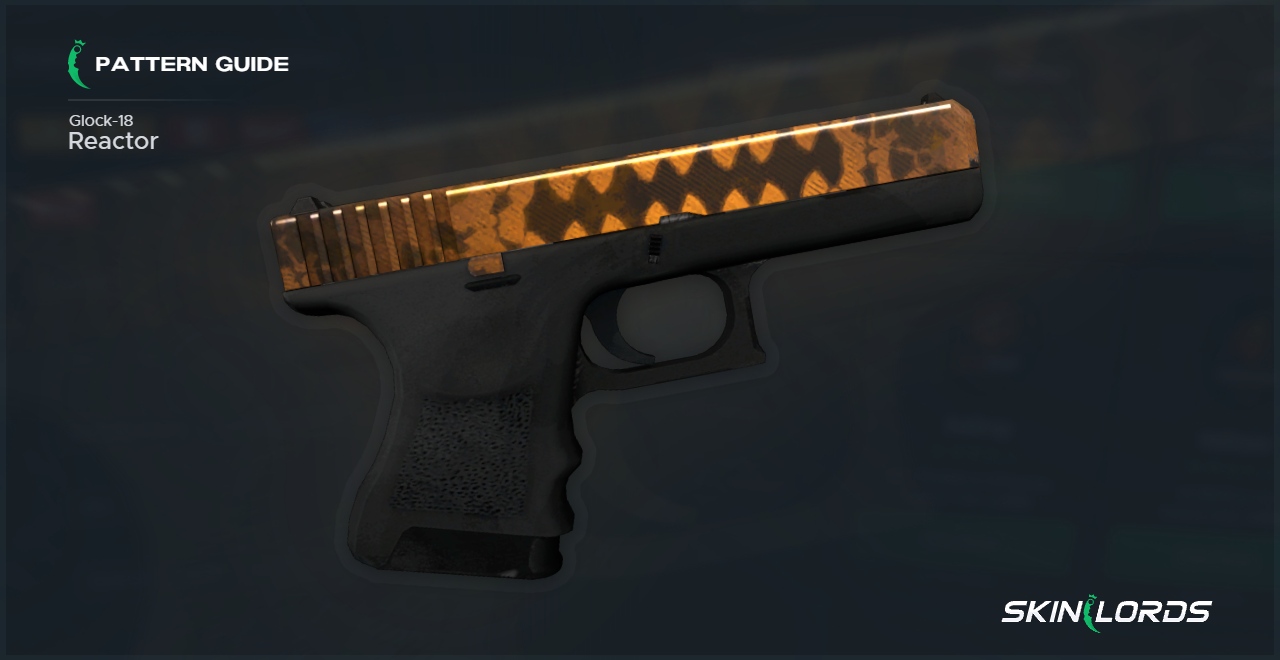 Every Pattern Seed with a Rare Teeth Pattern (Total 12)
Paint seed 112
Paint seed 152
Paint seed 204
Paint seed 281
Paint seed 521
Paint seed 701
Paint seed 743
Paint seed 795
Paint seed 803
Paint seed 856
Paint seed 914
Paint seed 956
---
How Rare is the Glock-18 Pattern?
Out of the 1,000 possible pattern seeds, our list includes 12 that have the rare Teeth pattern visible on the play side of the Glock-18 Reactor. This means that the chance of getting this rare pattern when unboxing this skin is only 1.2%. Each pattern seed is unique, and the best Teeth pattern seeds are 152 and 281.
We hope that our guide on the elusive Teeth pattern of the Glock-18 Reactor was useful and enjoyable for you. If you have any questions or wish to propose a trade, please don't hesitate to leave a comment in the section below.