Our guide goes in-depth on every Flip Knife Fire and Ice seed for the Marble Fade in CS:GO, with expert ranking for each seed. Discover more about the Fire and Ice pattern and all its possible seeds.
Best Possible Flip Knife Fire and Ice Seed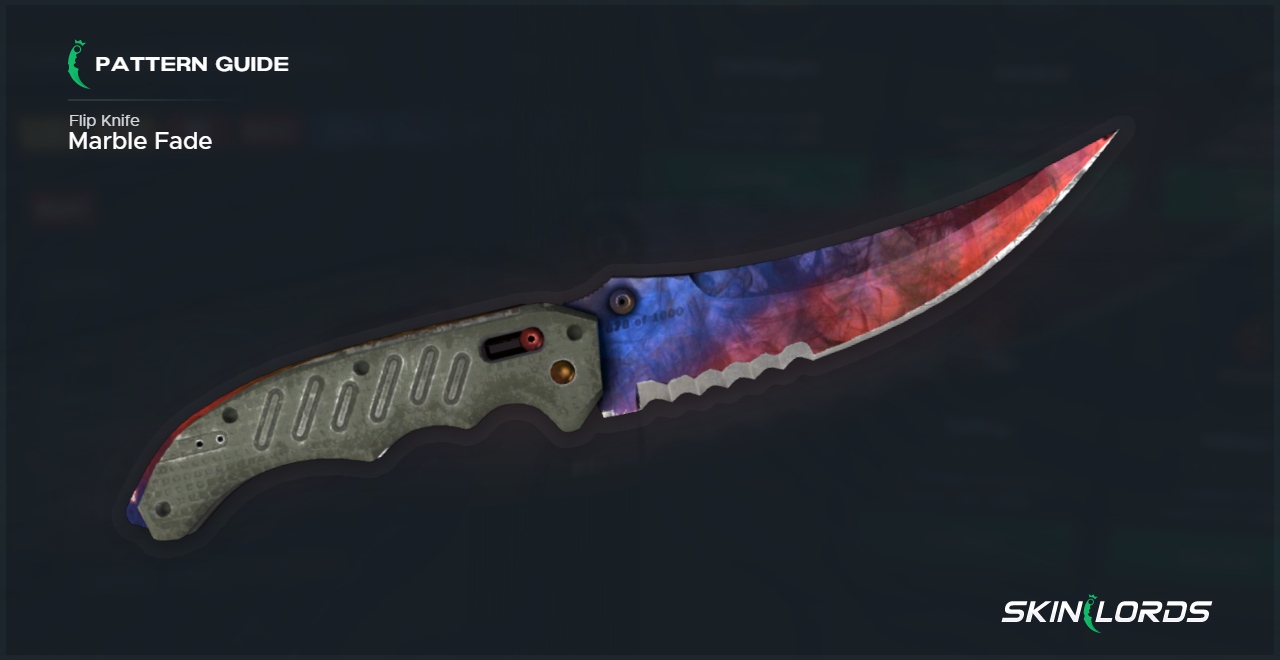 All Flip Knife Marble Fade Fire and Ice Pattern Seeds
Rank 1 Seeds

16, 146, 241, 359, 393, 541, 602, 649, 688, 701

Rank 2 Seeds

152, 281, 292, 344, 628, 673, 743, 777, 792, 994

Rank 3 Seeds

126, 129, 332, 780, 787, 874, 908, 918, 923
---
What is a Fire and Ice Pattern in CS:GO?
Marble Fade knives in CS:GO are known to have very few rare patterns. The 'Fire and Ice' pattern is the most widely known rare pattern for the Marble Fade. This pattern has only the colors red and blue on the knife blade, so it is fair to give it the name 'Fire and Ice.'
We hope you enjoyed our Flip Knife Marble Fade's Fire and Ice pattern guide. Feel free to ask questions or post a trade in the comments below.