Our simple guide will show you how to change or enable a Steam group clan tag in Counter-Strike: Global Offensive. A clan tag is a great way to add flare to your name or show other players you queued with.
Follow the Steps Below
Open Settings and go to Game
After this click on Team
Find Steam Group Clan Tag and click on the drop-down menu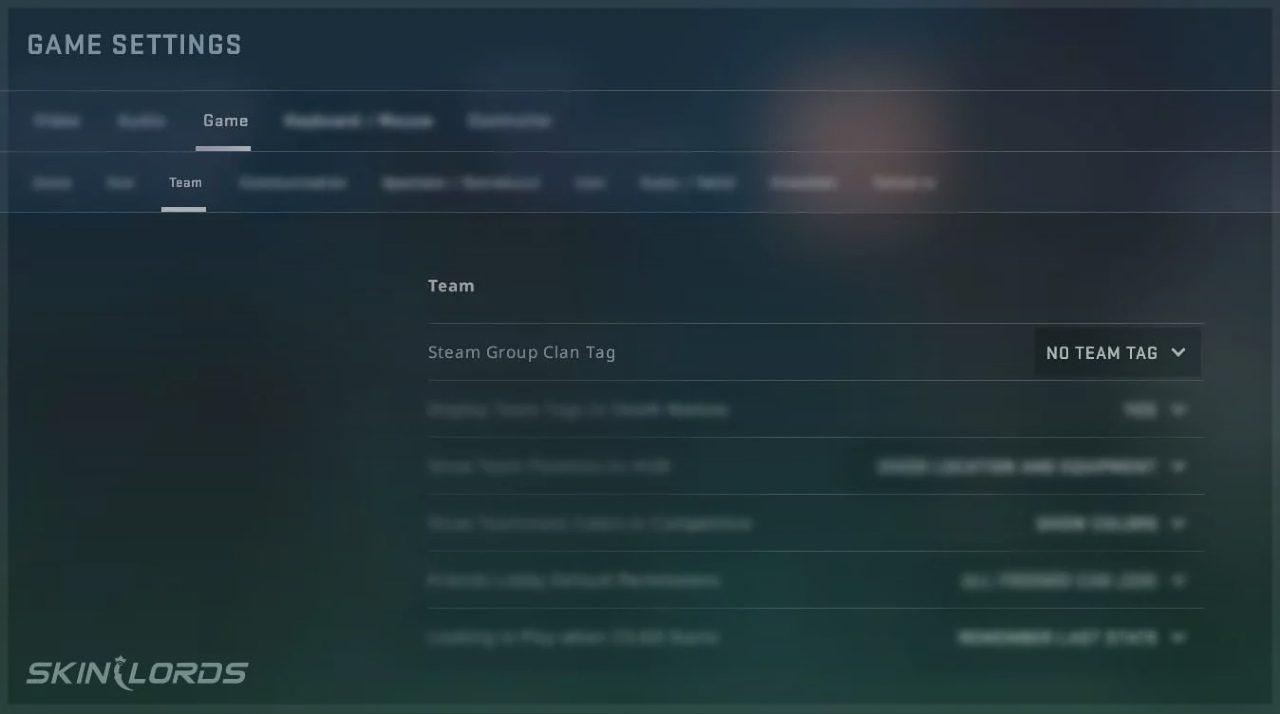 ---
We hope you enjoyed our easy guide on changing a clan tag in CSGO. Make sure to read more SkinLords guides to help you transform your gameplay.