A guide all about the Bowie Knife Doppler's rare Black Pearl pattern. Find out each real Black Pearl seed pattern for the Bowie Knife
What Makes a Doppler Pattern Considered a Black Pearl?
The Doppler knife pattern in CS:GO is known to have four unique phases and three very rare patterns. We're covering the Black Pearl pattern in this guide. This pattern is one of the three irregular patterns that come with the doppler. It can be difficult for some to spot a genuine black pearl, so we highly recommend you check our seed pattern list.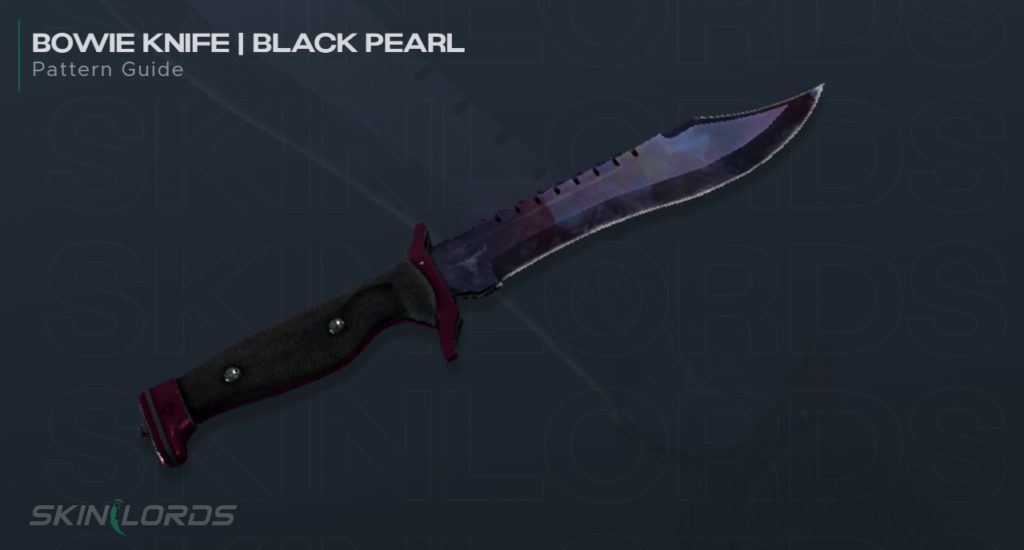 All Bowie Knife Doppler Black Pearl Pattern Seeds (Total 41)
Paint seed

(0-250)

2, 18, 33, 34, 92, 159, 167, 244

Paint seed

(251-500)

260, 283, 301, 332, 341, 351, 354, 366, 371, 386, 387, 397, 426, 454, 498

Paint seed

(501-750)

575, 591, 633, 635, 716, 723, 740

Paint seed

(751-1000)

813, 846, 865, 917, 920, 948, 961, 966, 969, 973, 974
---
Why Are Bowie Knife Black Pearl's So Expensive?
People generally assume that the Bowie Knife Black Pearl is far more common than it is by looking at the number of seeds listed above. However, in reality, there is a 4.1% chance an unboxed Bowie Knife Doppler will have the Black Pearl pattern. This means that the Bowie Knife Black Pearl is about two times rarer than the Bowie Knife Ruby!
The Black Pearl pattern is extremely rare and is a must-have to many high-tier skin collectors. All this demand has led to the price of this rare pattern to sky-rocket to record highs.
We hope you enjoyed our guide on the Bowie Knife Doppler's Black Pearl pattern. Feel free to ask any questions or post a trade in the comments below.